10 tips for traveling to the Galapagos Islands with kids
By Alfonso Tandazo on Apr 22, 2023 in Ecuador, Family Travel, Regions, South America, Speciality Travel
Untouched by humans, the Galapagos are a group of volcanic islands scattered some 600 miles off the coast of Ecuador. Famous for some of the most diverse animal species on the planet, the islands also offer varied landscapes, many of which are not present anywhere else on Earth. All this makes a family vacation here like traveling back in time to a pristine age awash in life.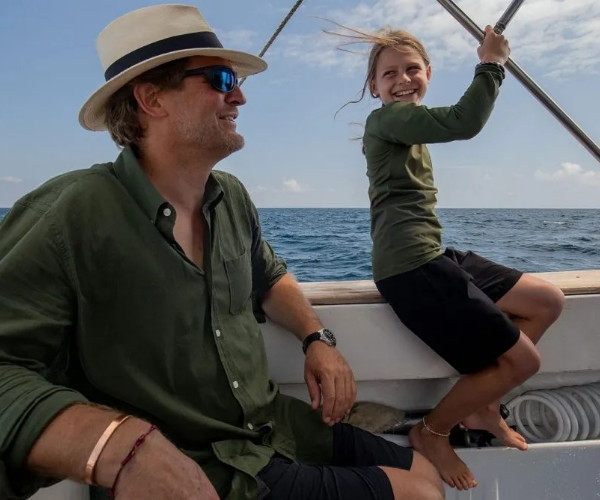 For children especially, the learning opportunities are incredible. The islands provide not only thrilling activities but the first-hand educational benefits of learning about nature, volcanoes, and evolution firsthand are unforgettable – not to mention the cultural benefits of visiting Ecuador. The landscape, animal encounters, and natural beauty of the Galapagos are unparalleled; constituting a truly once-in-a-lifetime trip that will be treasured forever.
The archipelago captivates visitors. The islands surprise, challenge, and enchant. For making the most out of a family vacation in the Galapagos islands, here are ten travel tips and considerations.
1. Consider if your young might be too young?
Children of any age can visit the Galapagos Islands, and most Galapagos cruises are kid-friendly, admitting children of all ages on board; however, experienced tour operators have found that kids around the age of 7 will get the most out of the experience.
Considering that much of the islands' appeal has to do with water, it makes sense to wait until your children are at that age where they're strong swimmers, can snorkel and kayak — or are willing to learn — and aren't terrified of the ocean marine life. Also, your children should be old enough to endure walks of between one and two hours so that your family can also enjoy daily land excursions.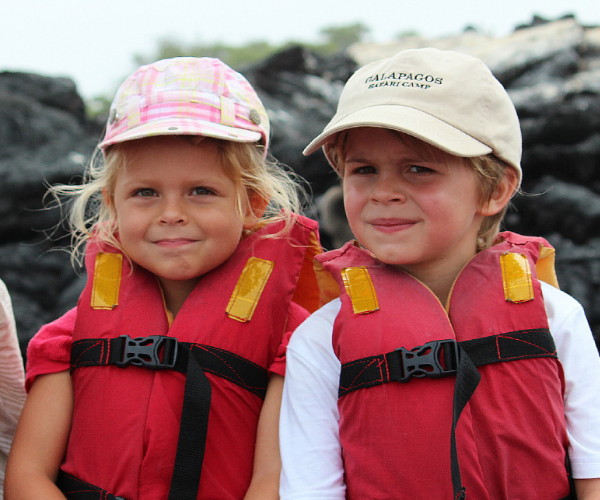 Families can of course travel to the Galapagos with younger children, toddlers, or babies, but many of the activities may not be suitable at this age. You don't want children to be so young they won't remember the experience, and vacationing with a baby to a place where the heat can be intense isn't ideal, not to mention the fact that babysitting services will have to be arranged or one of you will have to be responsible for daily childcare.
As for older children and teens, their eyes will be opened to a magical world of wildlife and nature, broadening the horizons of even the most uncommunicative, tech-obsessed teenager.
2. Enjoy a break from the cell phone screen
The lives of teenagers especially seem to revolve around their phones and technology. From the internet and social media to phones, apps, games, television, and other types of technology, technology is increasingly becoming an essential part of all our lives.
Be prepared, though, that young "digital natives" will have little or no cell service for much of your Galapagos vacation, and Wi-Fi can be slow and a bit spotty. Internet access is available in almost all hotels, cafes, and even bigger ships, but speeds range from bearable to painfully slow — and these vary wildly depending on the time of the day.
The good news is that within no time you'll be engaging in screen-free dinners with your teenagers around the table, and they'll actually experience face-to-face time with people.
3. Choose your season, choose your sights
Even if you have to plan your trip around school vacations, it's good to know that the Galapagos Islands are a year-round destination. Be aware though that there are two distinct seasons in the archipelago: the warm/wet season (January to June) and the cool/dry season (June to December). These seasons are determined mostly by the trade winds, which in turn affect the ocean currents, which in turn affect different wildlife mating, nesting, and hatching seasons.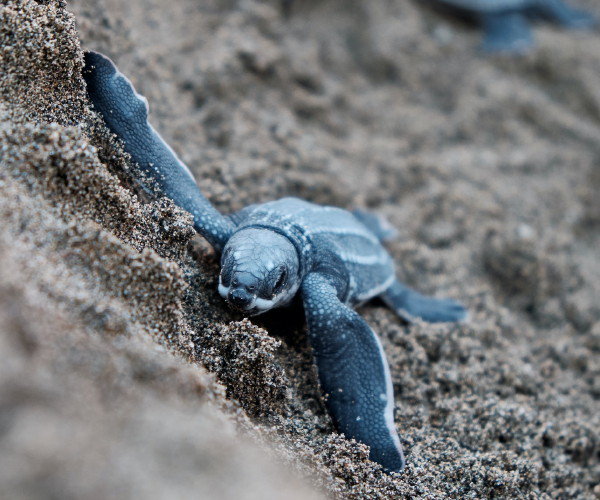 During the warm/wet season, the water is warmer, and the wildlife is more active on land. So, a spring-break family vacation will give you a chance to see newly hatched sea turtles and iguanas while flowers are in bloom. For snorkeling, the water visibility is better during this season.
During the cooler June-to-December dry season, the ocean currents become slightly cooler and are filled with nutrients that feed plankton and plants. This smorgasbord makes this the best time to visit the Galapagos if you want to sight passing whales and dolphins. In July, you can spot Blue-footed boobies performing their comical mating dance, while August is the peak month for spotting cute sea lion pups.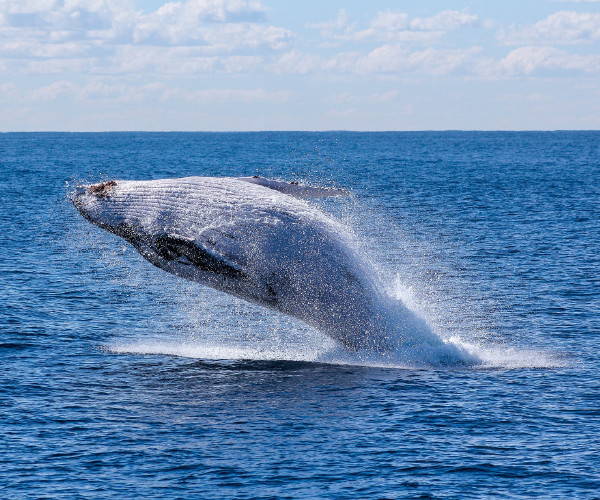 There's always something new and interesting happening in nature. The bad news is that demand is always high during kids' school vacation times, so be sure to plan ahead of time. We would recommend booking at least 6-9 months before a family summer vacation and as far as a whole year before for an Easter or Christmas getaway.
4. Decide on a family cruise or land-based option
When considering taking children to the Galapagos Islands, perhaps the most important decision is whether to opt for a live-aboard cruise or go for a land-based trip.
Cruises allow you to experience a greater number of islands, and cruise guides can really bring the Galapagos experience alive for kids. On the other hand, your children can start feeling cooped up after a few days aboard a yacht. Of course, some children will do better with this than others, and younger perhaps less so. However, for older children and teenagers, a Galapagos Islands cruise may work very well, as they will deal better with the schedules and will be able to better appreciate what they are seeing.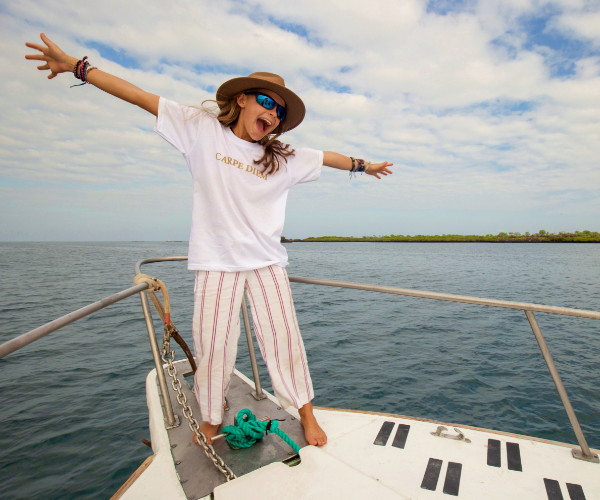 Sea sickness is also a factor to consider on Galapagos Islands cruises with kids – and if your children do tend to get sick on boats then this may either be avoided or make sure you have medication that can help. Also, some younger children may not enjoy longer walks on island visits while on a Galapagos Islands cruise. Though the distances are never really long, they might be overwhelming for little legs.
The alternative is a land-based Galapagos vacation, which gives you a lot more flexibility in activities since you can set your own schedule. You don't have to have particularly early starts and you can even have days with no activities. There are so many land-based options offered on all the islands that the biggest decision will be choosing which one to do. From snorkeling trips to hiking excursions and even glass-bottom boat rides, there is something for everyone in the whole family.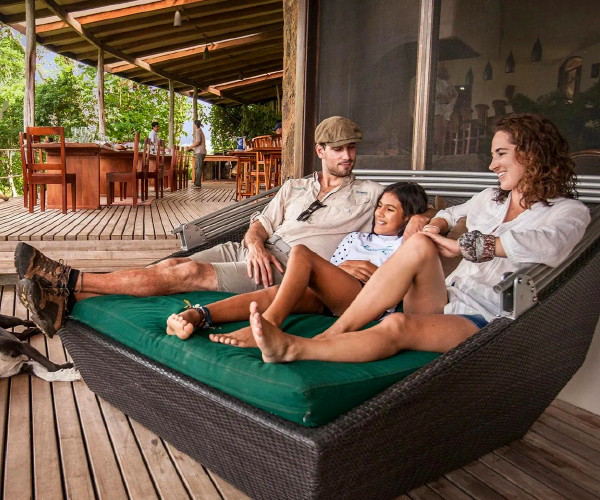 For a bit of the best of both worlds, on a land-based tour, your tour operator can even arrange an island-hopping day trip(s) to visit nearby islands, which is also one of the best ways to experience the variation of the different islands.
In addition to land-based tours being more economical, such a trip is a much more sustainable and eco-friendly option. More of your money goes into the pockets of local islanders rather than foreign-owned cruise lines, thus helping the local economy and protecting the archipelago.
5. Come prepared: Pack light, but smart
The Galapagos Islands are not a destination where you can remedy your last-minute packing omissions at the nearest corner store. Once you sail away from small seaside towns like Puerto Ayora, it's just you and untouched nature. Most of the islands are uninhabited, certainly without stores, though this is all a part of the experience.
Therefore, this is a vacation that requires some advance planning – especially when traveling with kids. Especially if you're leaning toward a land-based island-hopping tour, everything will be much more manageable if you pack light. This means backpacks or even roll-on luggage if at all possible! As you may be spending a lot of time getting on and off boats, it makes life much easier if you can carry everything on your back.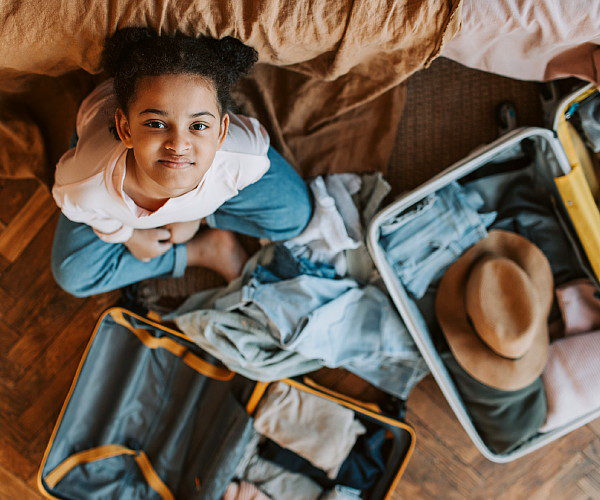 For adults and children alike, consider essential items such as sun protection (UV rays there are intense, even on cloudy days). Think sunscreen, sun hats, long sleeve rad guards and sturdy closed-toe shoes for hiking over spiky lava. Regardless of age, muted colors are best since the idea here is to blend into the landscape and not distract the wildlife with a fashion statement.
You'll need swimwear, of course. Lightweight wetsuits are usually supplied for snorkeling trips, but you might want to bring your own smaller sizes for kids to ensure the perfect fit. Pack rugged water shoes, like Keens or even flip flops. You'll often arrive at some deserted beach on an inflatable zodiac for a "wet landing," where you jump right off your zodiac into the water and wade ashore.
Take time to go through a few Galapagos packing websites to learn tips like not bringing a drone (they're not permitted in the islands) or packing a rugged underwater camera for the kids – their shots of playful sea lions will be amazing.
6. Plan activities for your Quito layover
As most travelers to Ecuador's Galapagos Islands must travel through the country's capital city, there's a chance for you and your kids to discover that Quito is much more than a jumping-off point for your visit to the famed archipelago. The Ecuadorian capital city of Quito is undoubtedly one of the top up-and-coming travel destinations in South America.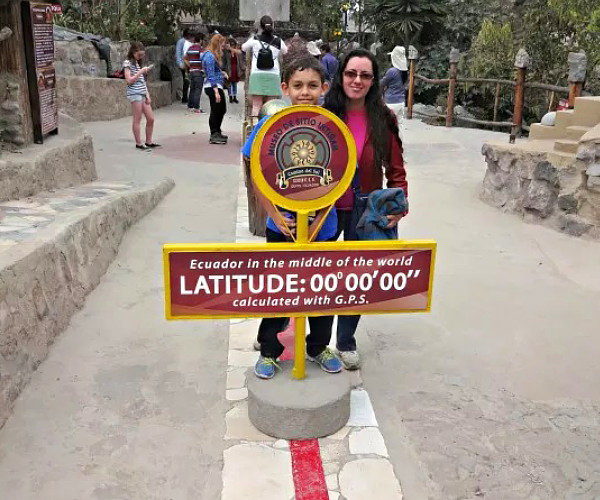 Flanked by snow-capped volcanoes and verdant peaks, Quito sits at over 9,000 feet (2,800 m) above sea level, making it one of the highest cities in South America. With a rich colonial past and connection with Ecuador's indigenous heritage, Quito is awash with ethnic markets, historical plazas, tight ancient streets, and well-weathered buildings, many of which are now comfortable, luxury hotels. As a learning experience for kids, even a brief visit here with be an exposure to a new and different culture that will likely not be forgotten.
7. Have fun..!!
With any vacation in the islands, you'll immediately realize that, in addition to a learning experience, there are heaps of fun, kid-friendly activities to keep the little ones busy.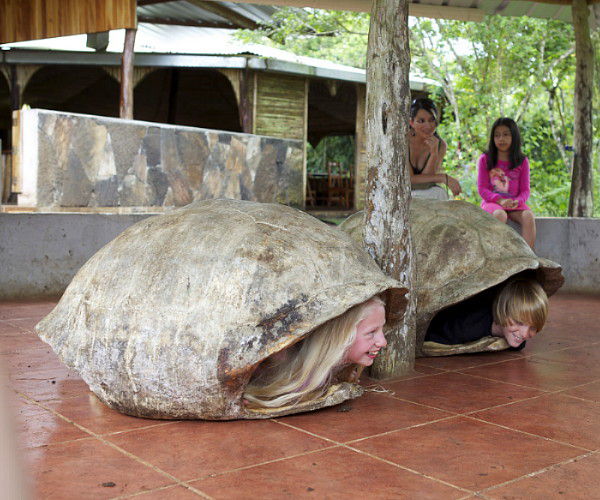 A special highlight for children in Galapagos will be visiting the tortoise reserves on Santa Cruz Island. Here, kids can watch Giant tortoises lumbering around in their natural environment. And at the interpretation center are even empty giant tortoise shells that children (or adults) can climb into. A great Instagram shot..!!
---
IMPORTANT NOTICE:
If you are reading this article anywhere other than on A Luxury Travel Blog, then the chances are that this content has been stolen without permission.
Please make a note of the web address above and contact A Luxury Travel Blog to advise them of this issue.
Thank you for your help in combatting content theft.
---
And since much of the thrill of visiting the Galapagos Islands is underwater, kids will have just as much fun exploring the many beaches throughout the archipelago. They can play in the sand, watch the wildlife swim right in front of them in the often-shallow water and splash around in the crystal-clear waters.
Another fun family activity is checking off wildlife as you spot them (you'll be amazed at how quickly the list grows). Spotting and identifying most species is pretty easy, and since all visitors are required to be accompanied by a guide while exploring, you'll always be in the company of an expert. Even younger kids should be able to identify a Blue-footed booby (their feet give them away) and quickly tell the difference between a land iguana and a marine iguana.
8. Savor the local flavor
With incredible scenery, abundant wildlife, and sandy beaches, as well as unique activities and chances to relax, the only other things you'll need to complete your stay in the islands are delicious local dishes.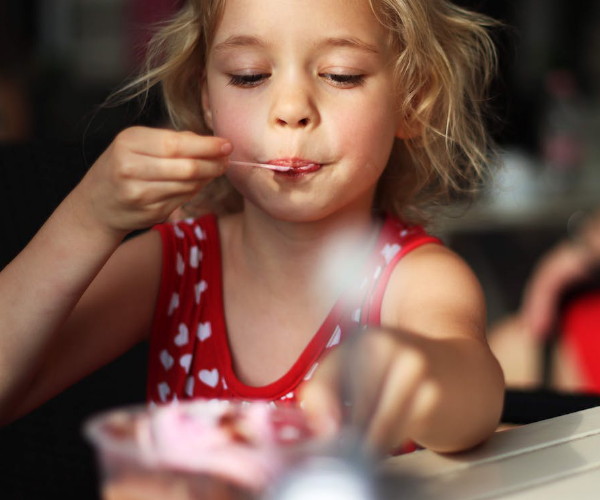 While the islands may be isolated, you won't suffer when it comes to offerings of delicious gourmet dishes. For even the pickiest kid, Galapagos Islands chefs draw from local ingredients while also keeping their Ecuadorian culture intact. As a result, restaurants located on the islands can provide culinary experiences from the high-end to the casual.
Naturally, many of the dishes served on the islands revolve around the abundance of fresh seafood, or fruits of the sea, without endangering any of the species found there.
Some of the spectacular dishes that the Galápagos Islands should already be famous for include Langostino Encocado (lobster cooked in coconut), Arroz Marinero (the islands' famed seafood rice dish), Canchalagua Ceviche (a kind of clam ceviche), Sopa Marinera (seafood soup), Sopa Biche (a creamy, peanut-based, stew-like soup with local vegetables), Sopa Biche (a soupy dish with a bulky consistency and a strong seafood aroma), Encebollado (a thick fish-based soup), Seco de Pollo (a slow-cooked chicken within a flavorful, fragrant sauce served over rice, with avocado slices and fried plantains on the side), Arroz con Menestras (resembling a lentil stew) and Bolon de Verde (cheese and meat encased in mashed plantains). And the list goes on…
9. Don't forget your travel insurance
When traveling with children, security and safety are particular concerns. Added to this, the continuing pandemic has turned greater attention to travel insurance. Such protection provides a safety net so you can step out with confidence, covering big financial risks that you don't want to bear alone.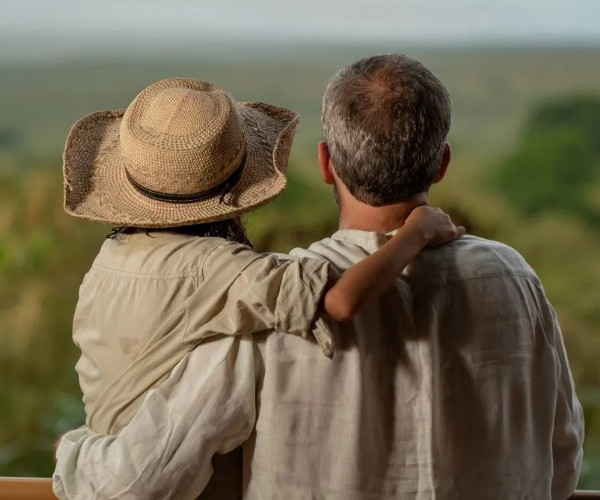 Even if you think that your family members' health is perfect, there's always the chance of your child twisting their ankle while trekking across a volcanic crater. So, if you plan on traveling to the archipelago, purchasing travel medical insurance makes a lot of sense.
Still, keep in mind that there are various types of travel insurance in addition to medical. You can also consider trip cancellation-interruption-and-delay insurance, baggage, and personal belongings insurance, and evacuation and repatriation insurance.
Many insurers also provide a 24-hour hotline that you can call whenever you need help, such as booking a flight after a missed connection, finding lost luggage, or locating a doctor or lawyer. However, reputable tour operators provide this same service, so you'll want to carefully read over the policy to know if it's indeed worthwhile for your trip.
Remember that the key to protecting yourself with travel insurance is to be informed. Always consult with your selected tour operator as well as read the entire policy of your insurance provider so that you fully understand each of its benefits and exclusions.
10. Go with an experienced local tour operator
Choosing a Galapagos cruise can be confusing and tiring, and adding children to the equation makes the decision even more complex. Working with an experienced tour operator makes travel through the Galapagos Islands easy, cost-effective and safe.
Rather than spending endless hours on research or having to book each individual aspect of your trip, a tour operator will organize your vacation for you so that you can focus on enjoying quality time with your family.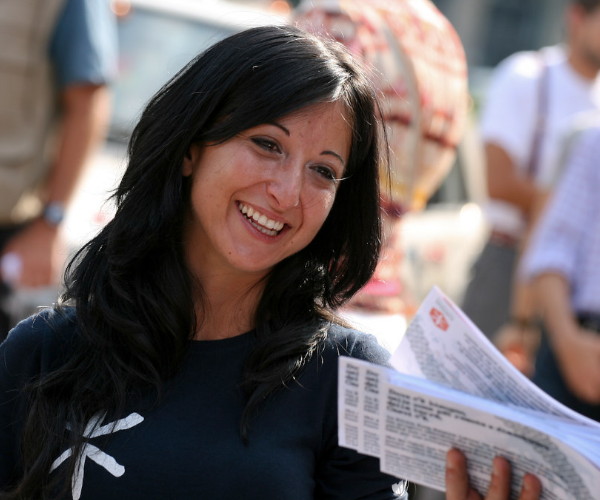 In addition, tour operators will have negotiated much better rates, found the best accommodations, cruises, and guided treks, or simply advise you on the most cost-effective way of traveling with your family. A specialized Galapagos tour operator will also have an intimate knowledge of the archipelago through their many years of experience in compiling itineraries and managing tours. They will know the best attractions, wildlife-watching sites and the well-hidden beauty spots their islands have to offer you. In most cases, tours can be tailormade to suit where you want to visit, as extremely helpful and knowledgeable local tour guides will make your vacation one of the best times for you and your family.
Finally, but importantly, when traveling with children, safety is a must. While in a foreign land where a different language is spoken, a qualified tour operator will be your go-to agent, having your back in solving any issue that might arise and answering any questions you might pose. At a minimum, this will give you peace of mind knowing that they will always put your safety and needs first and ensure your vacation experience is safe, fun and stress-free.
Conclusion: Go for it..!!
The Galapagos Islands are great for kids of all ages, and everyone will get something out of this experience.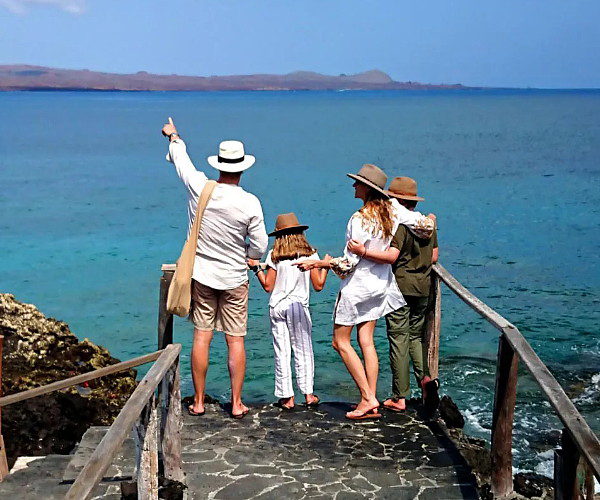 And, by being so far removed from the distractions of everyday life, you'll easily enjoy quality time together as a family. An expedition to the Galapagos is an incredible family adventure with ample opportunities for bonding as well as learning and fun. If you've ever wanted to experience a vacation unlike anything else in the world, the Galapagos will deliver a trip of a lifetime.
Alfonso Tandazo is President and CEO at Surtrek Tour Operator. Surtrek Tour Operator is a well-established firm, specializing in custom-designed luxury tours in Ecuador, the Galapagos and throughout the rest of South America.
If you would like to be a guest blogger on A Luxury Travel Blog in order to raise your profile, please contact us.