19 things to do in China
By James Jayasundera on Nov 21, 2019 in Asia, China, Food and Drink, Rail Travel, Regions, Speciality Travel, Travel Miscellany
To think of China and not think of The Great Wall would be unlikely. But as impressive as this feat of humankind is, it is often the less obvious things that make a trip to any country just that bit more special. China, as a vast country, has many wonderful sights from the Great Wall in the north to the limestone karsts of Guilin in the south. But there are many less-obvious experiences that we feel will give you the perfect insight into the Middle Kingdom. We present the top 19 things to do in China.
Get on two wheels in Beijing
Beijing is the home of the bicycle. Everywhere you look there are bicycles, and in the last few years with many app-driven, shared bike-hire schemes, the numbers of bicycles have further increased. You'll see people from all ages and backgrounds on bicycles, from young children through to the elderly, and all objects imaginable being balanced on the front or rear. To really get involved in Beijing, you have to join them. Start off in the quiet hutongs (the peaceful residential area of narrow streets and old houses), and if feeling adventurous, get onto one of the busier roads. Although you will likely be in a partitioned-off cycle lane, there may be all kind of vehicles also using this lane, in every direction. Caution is recommended, but it is great fun!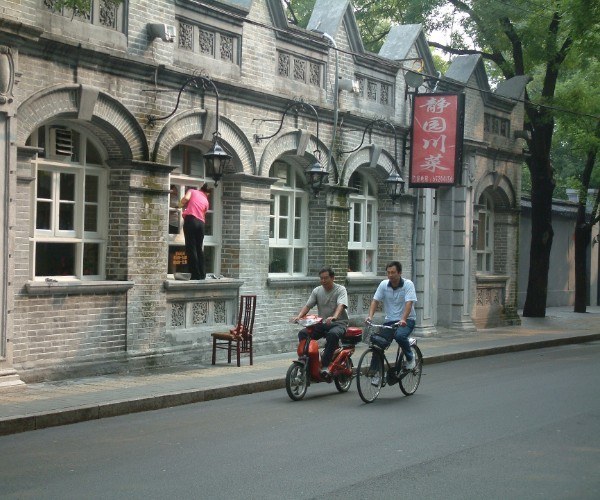 Have dinner with a local family
Dining in China comes with many kinds of traditions. Complex rules govern meals in China, for example, who sits where and when to start eating. You will also have the best and widest range of food when dining with local Chinese people. Unlike in the west, dishes are placed in the middle of the table and shared, which creates a very jovial communal atmosphere – Chinese dinners are never dull! It is also traditional to drink one of China's most famous alcoholic drinks, which leads me to the next point…
Try baijiu
Baijiu, it must be said, is an acquired taste, and is not to everyone's palette. Literally translated as white alcohol, and distilled from rice, baijiu is very strong, on average around 50–60% abv. Be aware that if at dinner and baijiu is poured for you, followed by a 'ganbei' (cheers, or literally, 'dry glass'), the polite thing to do would be to drink! If wanting to buy or impress Chinese friends, the Moutai brand is the one to go for.
Get lost in Beijing's hutongs
Shanghai will show you China's aspirations with its futuristic skyline, but Beijing will remind you of China's past with its historic hutong district dominating the city centre. The hutongs are narrow roads and alleys that are made up of low-rise housing, most uniformly painted grey and red, giving a unique appearance. The roads are alive with a community spirit, especially in the summer, with locals sitting out in front of the traditional houses, playing mah-jong, chatting, children playing on the road, and bikes meandering up and down, in every direction. In some of the hutongs you'll find boutiques, artsy shops, and quirky bars and cafes to relax.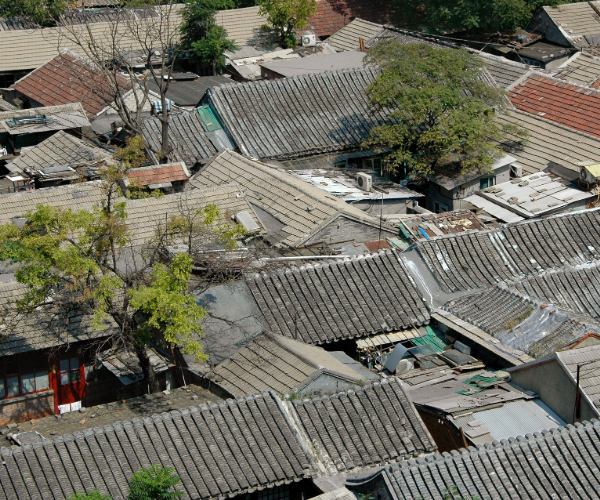 Experience China's growing craft beer scene
Especially in first-tier cities such as Beijing and Shanghai, small craft beer breweries with their taprooms are popping up everywhere, and the interest in beer brewed for taste is growing each year. In Beijing, you'll find innovative local ingredients such as numbing Sichuan pepper and honey from the Great Wall, in a glass of Great Leap's Honey Ma Gold.
Travel by high-speed train
Chinese trains are incredible; efficient, clean, fast – they make British trains seem antiquated. The network is also extensive and is being extended each year, so it is possible to get between most major cities by rail. Do however expect airport style security – even to get into railway stations, you must have a valid ticket. If speed is for you, take the Shanghai Maglev, the world's fastest commercially operated train that can reach speeds of up to 430 km/hr.
Stay at Aman Summer Palace
Beijing's elaborate Summer Palace is one of the highlights of a visit to the capital, but like many sights in China, can be crowded. The solution – become a guest of the opulent Aman Summer Palace and gain access to the palace through an exclusive doorway at a time when it's closed off to the general public. Feel like royalty!
Speak Chinese
Whether this is Cantonese in Hong Kong and Guangzhou or Mandarin in much of the rest of China, to some, speaking the Chinese language may seem like a daunting task. For a short-term visitor, enrolling on a course might not be realistic, but even learning a few basic words will delight local people. It may also get you favourable treatment when haggling in markets!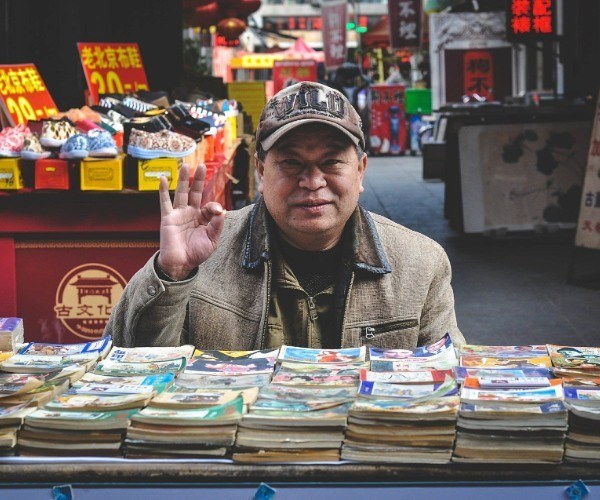 Spend some time on the water
China being a huge country, has an equally long coastline, but it also has some colossal rivers, the most well-known being the Yangzi. The Yangzi (or Yangtze as it is popularly romanised in the west), has multi-day luxury cruising opportunities past draw-droppingly beautiful landscapes, and also taking in the colossal Three Gorges Dam. There are also many other ways to spend time on water, from cruising past the futuristic Shanghai skyline at night with a cocktail in hand, to taking a traditional boat along the Li River in Yangshuo, with the backdrop of dramatic limestone karsts towering into the sky.
Eat your way through Chengdu
Chengdu has some of the most exciting cuisine to be found in China and a thriving street-food culture. What's exciting about the Sichuan cuisine found in Chengdu, is the level of spice found in the regional dishes. This makes the food far from bland with every dish emitting a 'mala' sensation: 'ma' is numbing, 'la' is spicy. Dishes to look out for include the sumptuous 'mapo tofu', and 'lazi ji' – spicy chicken, a dish which will have you looking for the chicken under a mountain of dried red chillies.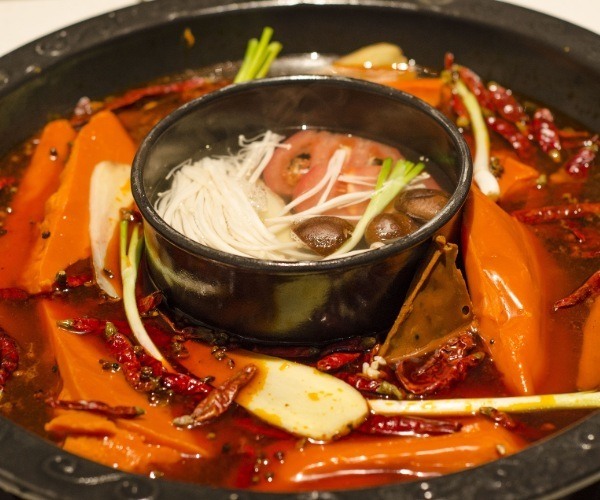 Walk on Xi'an's city walls and experience the Muslim quarter at night
Whilst the Terracotta Army is the draw for most visitors to the ancient capital of Xi'an, one should take some time out to explore the city itself. As a former capital, city walls were an important defence against invasion. Today, unlike Beijing, the walls still stand it all their glory. It's possible to walk or cycle along the walls for the entire perimeter. Due to its position at the end of the ancient Silk Route, Xi'an is a melting pot of cultures and has a bustling Muslim quarter which is fascinating to explore at night and will also satisfy culinary cravings with its extensive street-food on offer.
Eat hot-pot
A very sociable meal in China, hot-pot involves a pot of simmering fragrant broth in the middle of the table, and raw vegetables and meats which are cooked in the broth before being taken out and dipped in a sauce. There are variations, but often the sauce may be created from a station of a huge number of ingredients, meaning you can customise your own dipping sauce. Sichuan hot-pot with its numbing-spicy broth is a favourite, and the best place to try this is in Chongqing. But beware, it can be very spicy!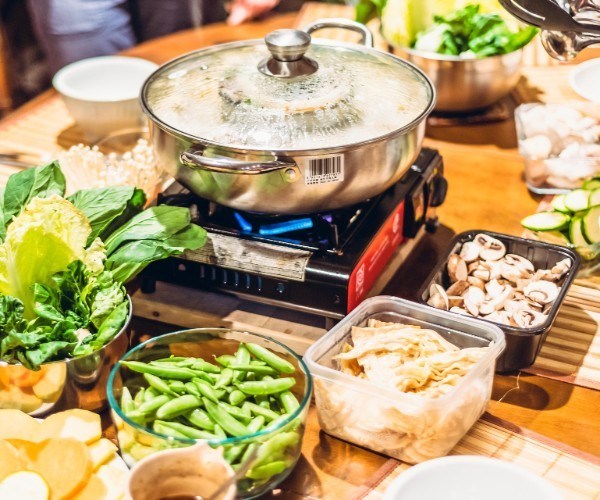 Explore the Jewish history of China
During the Second World War, Shanghai was one of the only safe places for those seeking asylum where a visa was not required. This led to huge numbers of Jewish people emigrating to Shanghai, and ultimately creating large Jewish neighbourhoods. Explore this fascinating part of history with a specialist historian guide, giving you a greater insight into the life of the Jewish people who fled to this part of China in search of safety.
Volunteer at the Giant Panda Research Base
Many visitors to Chengdu, in China's southwestern Sichuan province, will pay a visit to the Giant Panda Research Base, but few will volunteer. What better way to get to know and better understand these wonderful animals than to help the staff in their daily care for them? Even if half a day is all you can spare, this is enough time to lend a hand in the feeding, cleaning and caring of Chengdu's giant pandas.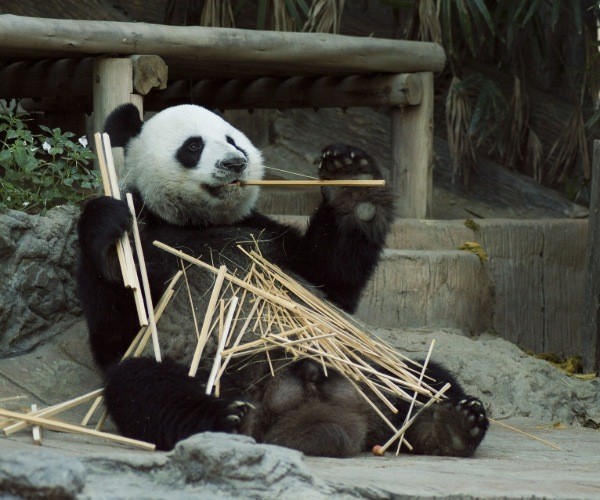 Get involved in KTV
The evening entertainment of choice in China – KTV is Karaoke. In a different league to the Karaoke known to the British, KTV in China is performed in a private room, decked out in the most kitsch, gaudy décor that you could imagine, usually with a group of friends or colleagues. Each room has waiter service, allowing participants to eat, drink and sing to their heart's desire!
Hang out in a park
As most people in China live in apartments without private gardens, public space is very important in Chinese society. Any visitor to China should make time to visit one of its parks. Usually coming alive early morning or late afternoon, parks in China are alive with elders performing square-dancing to loud Chinese folk music or old Communist songs, groups of retired people gather to play cards or mah-jong, and locals sip tea as their grandchildren play. To experience a park in China is to experience the essence of Chinese society.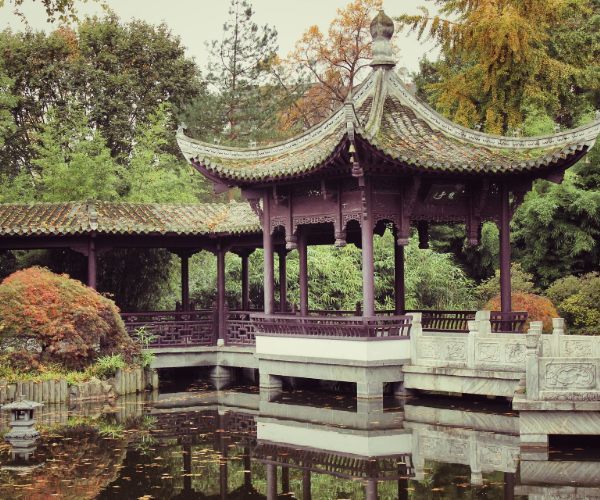 Practice Tai Chi
As well as witnessing all the various sights in a Chinese park, you will also likely see Chinese elders performing the ancient art form of Tai Chi. A truly wonderful and graceful martial art to watch, but even better to practice with a master. It's possible to have a private class with a master in the magnificent grounds of Beijing's Temple of Heaven.
Tour a tea plantation
One of the most widely consumed hot beverages in the world, it is said that 165 million cups are drunk every day – and that's in the UK alone! Tea originated in southwest China in the 3rd century AD and is grown throughout the south. In order to fully appreciate your next cup, visit a Chinese tea plantation to see the hard work that goes into cultivating this plant.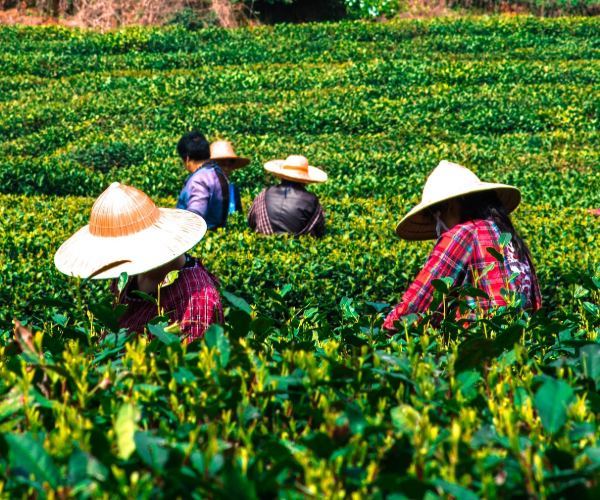 Go skiing
Or snowboarding! With neighbouring Japan being a popular destination for skiers, not many people think of China as somewhere to hit the slopes. But with Beijing hosting the Winter Olympics in 2022, the options for getting on the piste in northern China are increasing. Beijing has a number of ski resorts, some of which run along-side The Great Wall, making for a scenic time on the slopes.
It may be obvious to say, that in such a huge country, there will be so many interesting things to do but the above list touches on some of the lesser-known and most interesting experiences to be had, that will make any trip to China absolutely unforgettable.
James Jayasundera is Founder and Managing Director of Ampersand Travel. Ampersand Travel create bespoke and luxurious travel experiences to Asia, the British Isles and Southern Africa.
If you would like to be a guest blogger on A Luxury Travel Blog in order to raise your profile, please contact us.