5 best hotels in Siena, Tuscany
By Guido Graf on Nov 30, 2022 in Accommodation, Europe, Hotels, Italy, Regions, Western Europe
This beautiful city is home to some of the best hotels in the region, perfect for couples or solo travelers alike. So whether you're looking for a 5-star property with all the bells and whistles, or a more modest option with Tuscan charm, there's sure to be a perfect hotel for you in Siena. To help you plan your trip, we've compiled a list of our top picks for the best hotels in Siena.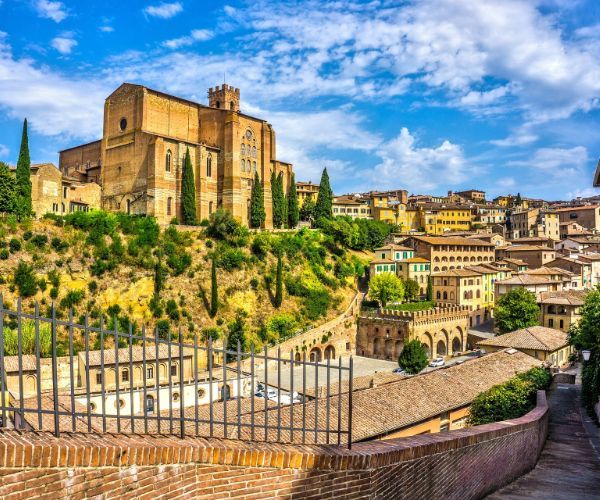 Castel Monastero
Castel Monastero is surrounded by the stunning scenery of Chianti vineyards and chestnut forests. The village is only 23km from Siena. The hotel was once an XI-century village and monastery. But, it has been restored into a lovely Tuscan Retreat and SPA.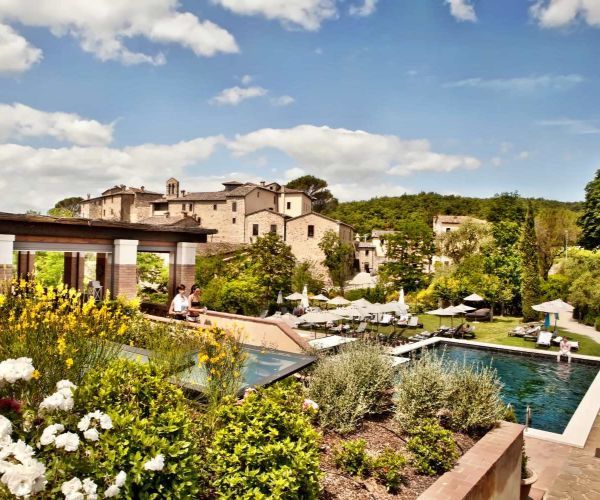 Each of the 76 guestrooms has a beautiful design with contemporary elements. This is in keeping with the culture and environment. Besides, the resort is surrounded by unspoiled greenery. Therefore, it offers excellent views from every angle of the gardens and vineyards. Similarly, the villa offers views of the medieval village.
Castel Monastero also offers many open-air activities for its guests. For example, there is a tennis court right outside the village and two swimming pools in front. There are also many options to explore the region by horseback, bike, or foot. Moreover, hot air balloons allow you to take in the views from the top of the hills of Tuscany.
Fonteverde
Fonteverde, a 5-star spa, and the hotel is part of the Italian Hospitality Collection. It is also a member of the Leading Hotels of the World. There are 78 rooms for guests. The Florentine era's grandeur is still evident in the main building, which features valuable oil paintings and fine Italian furniture. It also has ceilings with coffered panels and glowing tiles. The hotel also features timeless, elegant decor.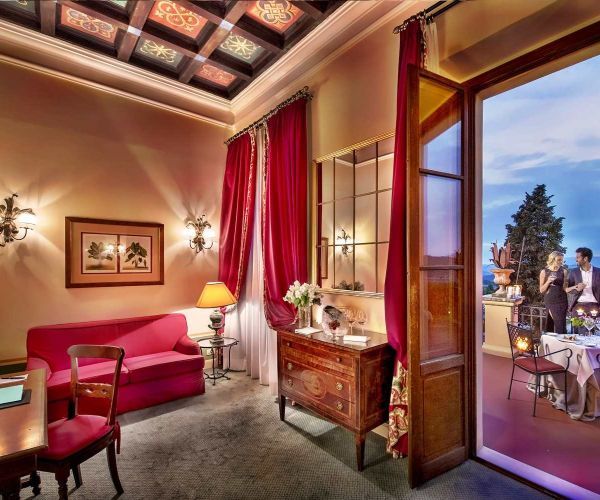 One building contains the spa, which boasts several outdoor pools. Wellness programs are also available. The staff is friendly and efficient, and they offer genuine Italian hospitality.
This hotel is famous for its mineral waters and thermal springs. There are also excellent health-giving treatments and the tranquility of the area's scenic beauty. The hotel is accessible by road, despite being somewhat remote. It also offers car parking. Plus, there is a heliport for those who need to travel from faraway airports.
This place is a haven for health and well-being that celebrities in Italy and around the globe visit. You can get everything from body massages and facials to complete wellness programs. These include diet, exercise, and treatments that use mineral-rich spring water.
The hotel also offers saunas, steam rooms, and Turkish baths. Regenerating treatments include water aerobics, Pilates, and yoga.
Grand Hotel Continental
This hotel is in Siena, a beautiful 17th-century palace that exudes elegance. Each stay becomes a memorable experience with its architectural splendor and flawless service. It is the only 5-star boutique hotel in the city's historic heart. Moreover, Palazzo Gori Pannilini, a noble residence that today houses the hotel, is an excellent example of Italian elegance.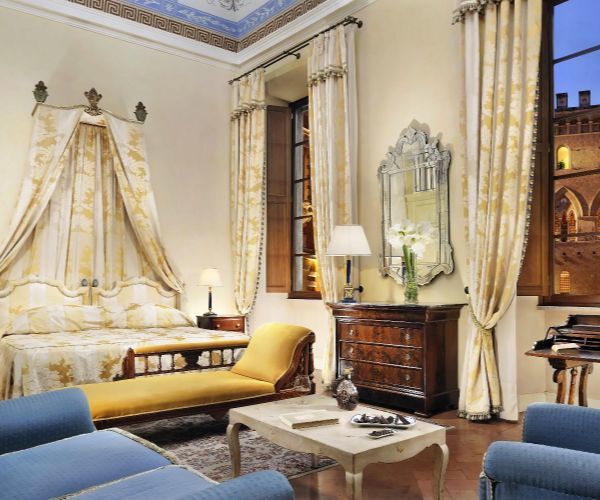 This hotel is a beacon of elegance. Its original frescoes adorn many of the rooms' vaulted ceilings. It has 51 rooms and suites decorated with antique paintings, fine furnishings, and rich textiles. Besides, each room is a masterpiece refined over the centuries to reflect its unique and distinctive character.
You can also find elegance, art, and fascinating history at Sapordivino's gourmet restaurant tables, the Lounge Bar by Sapordivino, and the Wine Cellar by Sapordivino. In a private setting, guests can enjoy a gourmet journey. This includes delectable cocktails, a rich menu, and traditional recipes.
---
IMPORTANT NOTICE:
If you are reading this article anywhere other than on A Luxury Travel Blog, then the chances are that this content has been stolen without permission.
Please make a note of the web address above and contact A Luxury Travel Blog to advise them of this issue.
Thank you for your help in combatting content theft.
---
Castello di Casole
This hotel in Central Tuscany is a paradise, perched over untouched land. You can admire the castle's views over olive trees, ancient vineyards, and cypress trees. Also, the hotel's historic interior designs in Italian offer guests an insight into its past.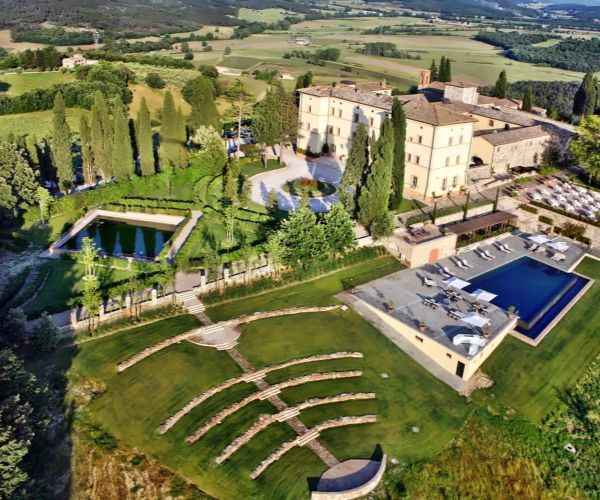 Belmond Castello di Casole makes guests feel at home by offering various services and facilities. You can relax in the Essere Spa, enjoy the Tuscan countryside, and dine in elegant restaurants.
Besides, the starched stonework and rusty colors in the rooms and suites provide a vivid look at the hotel's thousand-year history. In addition, Di Casole offers the following amenities to guests: room service, restaurants, and bars. There is also a pool, spa, gym, laundry, and parking.
The hotel sits on a vast landholding, 4200 acres. It is in Casole d'Elsa. Besides, the rolling hills of Tuscany surround it. The castle and adjoining buildings contain 39 rooms, including suites. In the surrounding countryside, you will also find farmhouses. These farmhouses are available for rent as villas.
The rooms also feature warm country-house styling with natural earth tones. Castello di Casole, once part of a Tuscan village, has been a luxury retreat. However, many original features, such as stonework and custom antiques, are preserved. These suites offer guests an unforgettable experience that combines ancient elements with modern conveniences. You can also choose from different types of suites.
Borgo Santo Pietro
The five-star Borgo Santo Pietro is a peaceful retreat in the Tuscan hills. This hotel provides a wide range of amenities and services to guests. These include a spa, Michelin-starred dining room, and a state-of-the-art fitness center. This hotel will allow you to enjoy Tuscany's best.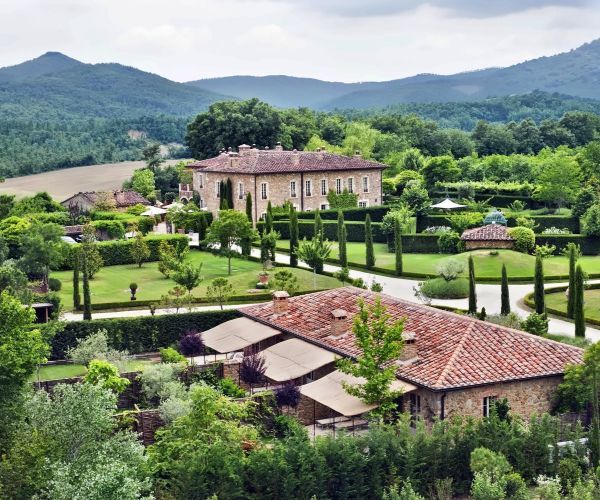 The 200-acre estate is managed according to the "farms to plates" philosophy. The property includes the century villa and stunning gardens. Each room is unique. The rooms feature antiques and hand-painted frescos. Besides, the suites are ideal for those seeking privacy and seclusion. The bright, airy interiors also open onto private terraces surrounded by lush greenery.
This hotel is in Tuscany, near San Gimignano. The area is also flat. It is accessible by a 5—10-minute drive or a half-hour walk. Getting to the nearest airport takes approximately an hour. Rome takes about two hours, while Pisa takes close to three. Follonica takes 45 minutes.
You will also find a wide range of rooms and suites at the hotel. But, every room is different, and each has a unique look. But, they all feature antique furnishings and fine art. Many rooms also have crystal chandeliers or fireplaces. In all rooms, fresh flowers are provided. Some rooms also offer views over the Tuscan countryside.
Siena is home to some of the best hotels in the world. From the luxurious Castel Monastero to the historic Grand Hotel Continental, there's a perfect hotel for every traveler. So whether you're looking for a five-star resort or a cozy bed and breakfast, this beautiful city has it all.
Guido Graf is Founder of Privateupgrades. Privateupgrades is a global luxury travel club with over 20 years of experience in luxury hotels, ensuring exclusive VIP privileges like upgrades, free breakfast, free nights, rate discounts, free airport transfers, free massages and much more.
If you would like to be a guest blogger on A Luxury Travel Blog in order to raise your profile, please contact us.