5 more historic English hotels
By Michael Edwards on Feb 16, 2022 in Accommodation, Europe, Hotels, Regions, United Kingdom, Western Europe
England's rich history is remarkably preserved, both in town and country, throughout the land. A plethora of historic houses have been given new life through sensitive and thoughtful restoration.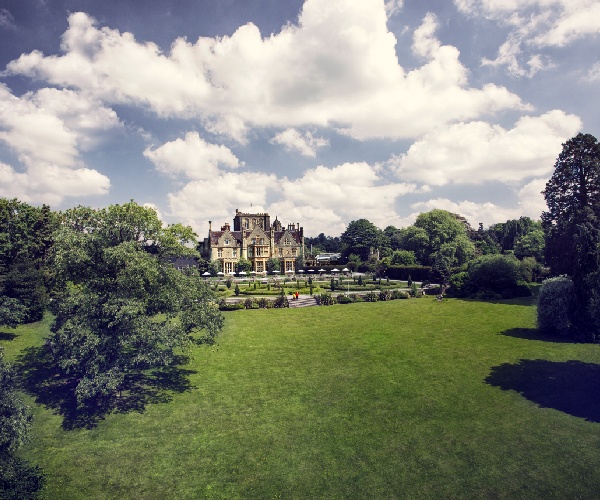 Below is a selection of charming properties throughout England, ideal for a short break or for a longer stay to explore local attractions.
Burleigh Court, Minchinhampton, The Cotswolds
This 18 room boutique hotel is a hidden gem in the Cotswolds, on the fringe of the cattle-grazed 600 acres of Minchinhampton Common where wild orchids and cyclamen grow. Approaching its 200th birthday, the honey-coloured Grade 2 listed Manor House is a tranquil rural haven less than two hours from both Birmingham and London.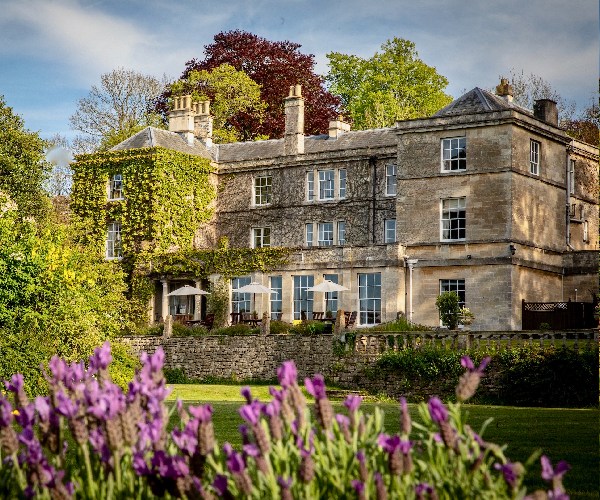 Amongst the sheltered terraces and trees, guests can always find a quiet private spot to take in the beauty of Golden Valley. Recently the hotel has reopened after a month's closure to further renovate rooms. The Oak Room restaurant, also redecorated, is looking to move from its current two AA rosettes to a third rosette. Food miles are minimised. Nor, with an emphasis on the Old World, do the wines travel too far. Burleigh Court has also acquired more greenhouses, so that more fruit, herbs and veg are grown onsite. Creative menus and immaculate sourcing may soon propel the restaurant from two to three AA rosettes.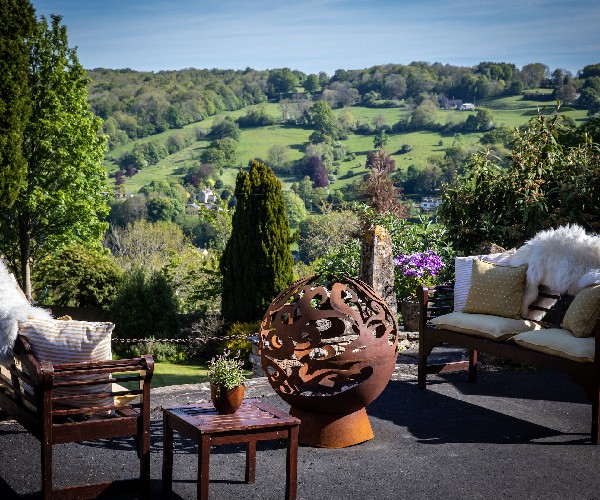 Kitchen gardener Emmanuelle shares her knowledge with guests. Soon, from April 7th, Emanuelle will begin running her foraging lunches again. Walking her guests around the estate and local Gloucestershire countryside, Emmanuelle introduces her guests to a wide range of uses for plants and trees. She talks elderflower gin, nettles for soups, plants for medicinal purposes to and conkers as washing soap. Emmanuelle also offers individual foraging walks to guests to suit their diaries.
De Vere Tortworth, The Cotswolds
Another charming Cotswolds escape, this time a grand Victorian country house is surrounded by 30 acres of peaceful parkland and a historic arboretum. Just minutes from both M4 and M5, this refined country house proves a perfect base for visiting Bristol's historic ships, Slimbridge Wetlands Centre and Cheddar Gorge.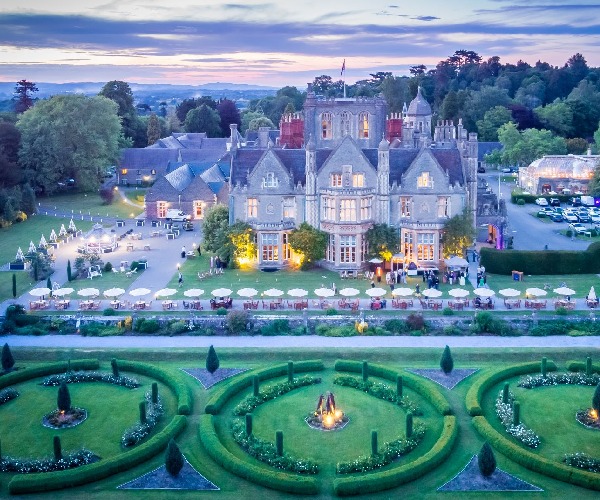 With Bristol just 18 miles away and Bath a mere 23, it does not take long to be at the heart of two of Britain's great cultural cities. A welcome modern addition to the estate is a which spa offers a range of pampering treatments, a warm indoor swimming pool, a well-equipped gym and an opportunity to forget the outside world.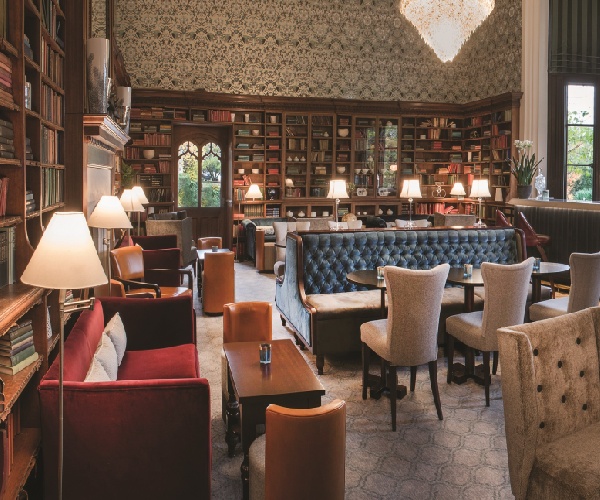 Afternoon tea in the grand 1853 Restaurant, celebrating the year the house was completed, is a relaxing experience. Come evening, the restaurant serves dinner, though more there is an option to dine more informally in the 60 feet high Atrium.
Ettington Park Hotel. near Stratford-upon-Avon
Hand Picked Hotels' thoughtful refurbishment of this mid-Victorian dramatic home of Cotswold stone has created a tempting destination for a short break. This really is Shakespeare Country, not just because it is merely a short drive to Stratford-upon-Avon. Shakespeare visited the estate and later on Disraeli stayed.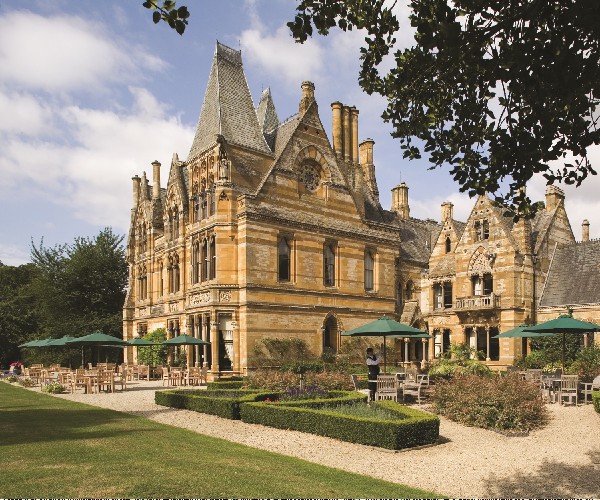 Now it's 40 bucolic acres draw in visitors from afar. First, there was a Roman Villa on this riverside site. The latest reincarnation came when architect Pritchard, a disciple of "God's architect" Augustus Putin created a neo-Gothic collage of towers, porches and sweeping staircases. Little surprise that the AA classifies Ettington Park as Britain's "Most haunted house." The vast drawing room, gallery-like with its numerous portraits and chandeliers, is the perfect place for afternoon tea or pre-dinner drinks.
A more contemporary extension includes the spa and indoor swimming pool. Heraldic crests, on the panels of the Oak Room Restaurant – the quality of its Modern British menu recognised by two AA rosettes – represent key matrimonial alliances for the Shirley family who made Ettington their home for many generations.
Hartwell House and Spa,, Stone, Buckinghamshire
This a property so regal that it was once simultaneously home to two exiled kings: Louis XVlll of France and Sweden's deposed Gustavus. Elegantly sat in 90 acres of tranquil Buckinghamshire parkland, the property is one of three Historic House Hotels where guests are able to enjoy the life of an aristocrat from a bygone age.
Take Room 8, as an example of the architectural vision and decor. Everything in this room is on a palatial scale. The bed is seven feet wide and the heavy drapes are yards tall. Carefully selected furniture makes it look like a setting for a high budget Georgian period drama. On the bedroom wall there are Gainsborough style landscapes.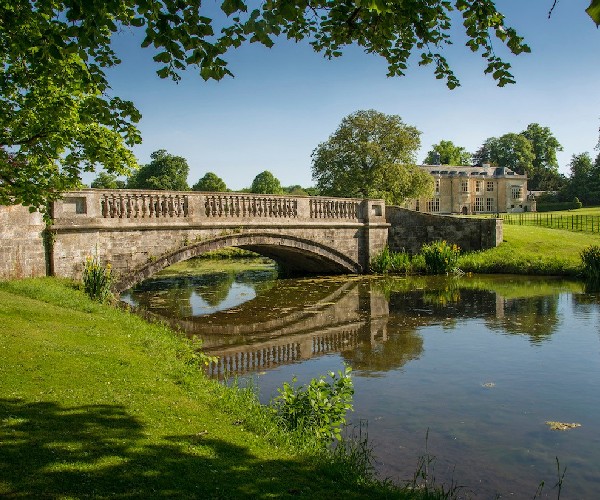 Even the bathroom has a touch of a historic gallery with 19th political cartoons in the style of Hogarth. From the window guests look out on a mile long avenue of 234 trees and a bridge across the ornamental lake. Typically of Hartwell's history, the bridge is a portion of Kew Bridge that was dismantled in the 19th century to make way for a wider successor. Guests can sweep down the grandest of staircases, with dozens of intricately carved stone balusters, to the two AA rosette restaurant.
The Roseate Reading
Once given the accolade of "The UK's sexiest townhouse," Reading's only five star hotel spoils its guests with decadence. Every room in the main house features three original pieces of art. The exterior is a solid expression of pre First World War civic pride.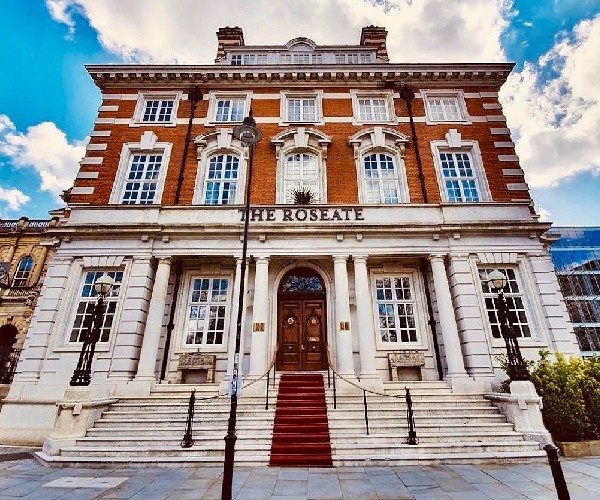 Back in 1911 this property was the new Shire Hall for the County of Berkshire. Today, the red brick and Portland sandstone townhouse still overlooks the bandstand in Forbury Gardens. Though the opulence and flamboyance of the hotel's interiors are very different to the workaday interiors of its former existence.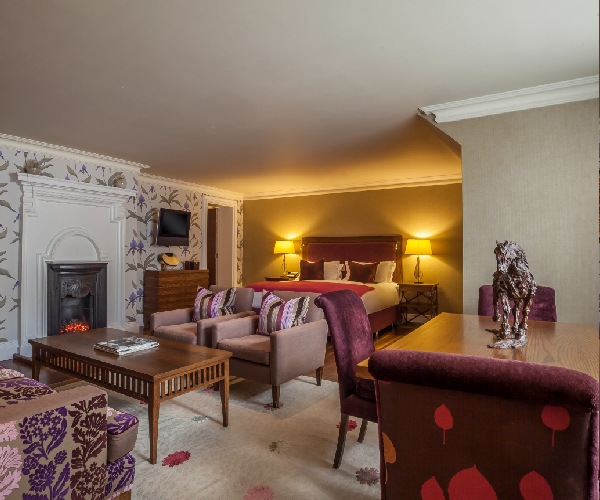 "Minimalism is not a word in our vocabulary," said Nicholas Hollinshead who designed the 23 rooms and luxurious suites found in the main house. Sadly, council staff never had the benefits of a private cinema, a cocktail bar with the most imaginative of menus, a fine restaurant and live entertainment every Friday and Saturday evening. Then there is the location, in the heart of the city but merely minutes from the Thames Path which follows the riverbank through the weeping willows of Sonning and on to Henley-on-Thames