5 travel tips for your July vacation in Brazil
By Simone Scorsato on May 25, 2023 in Accommodation, Brazil, Hotels, Regions, Resorts, South America
Whether you prefer the mountains, the Cerrado, or the beach, check out these 5 travel tips for your July vacation in Brazil. Natural landscapes in diverse ecosystems and accommodations that boast excellent service, comfort, authenticity, and the luxury of experiences full of Brazilian style are just some of the reasons to discover Brazil during your July vacation. From the warmth of the Northeast to the cozy cold of the Southeast mountains, here are 5 travel tips. Just choose the "climate" to set the stage for unforgettable moments in Brazil.
Botanique Hotel & Spa
In the Southeast of Brazil, located in the charming Vale dos Mellos, between the municipalities of Santo Antônio do Pinhal, São Bento do Sapucaí, and Campos do Jordão, Botanique Hotel & Spa is nestled in the Serra da Mantiqueira mountains and just three hours from the city of São Paulo. It occupies 1.2 million square meters and offers 20 accommodations, including suites and villas, making it an ideal destination for family trips.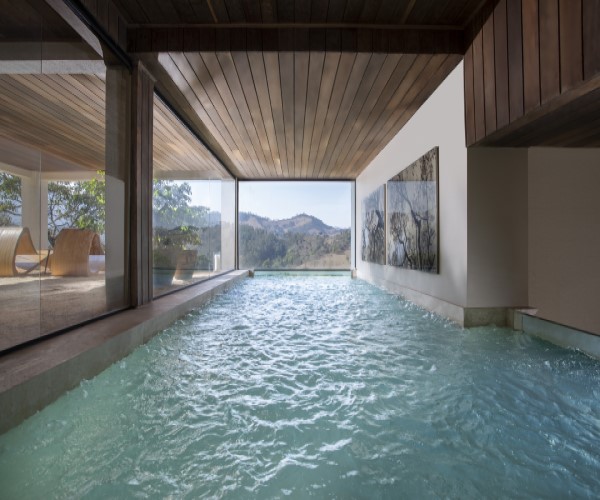 The hotel features sports facilities such as clay tennis and beach tennis courts, a spa with therapeutic pool, sauna, and steam room, as well as trails, bike rides, and yoga classes. It also offers a menu of optional activities, including cocktail workshops, astrology readings, tarot consultations, guided meditation practices, horseback riding, and picnics.
IBITI | Projeto
Located in the municipality of Conceição do Ibitipoca, in the Zona da Mata region of the state of Minas Gerais (also in the Southeast), about four hours away from Rio de Janeiro's Galeão International Airport, Ibiti Projeto offers the most authentic countryside tranquility. Due to favorable atmospheric conditions and minimal pollution, guests can enjoy the Ibiti Astros Experience, a contemplative activity that provides an immersion into the study of stars and constellations in a light and relaxed way. On moonless nights and preferably during a time when Saturn's rings and Jupiter's moons are visible, astrotourism guide Diego Gonçalves shares an 8-inch telescope for better observation.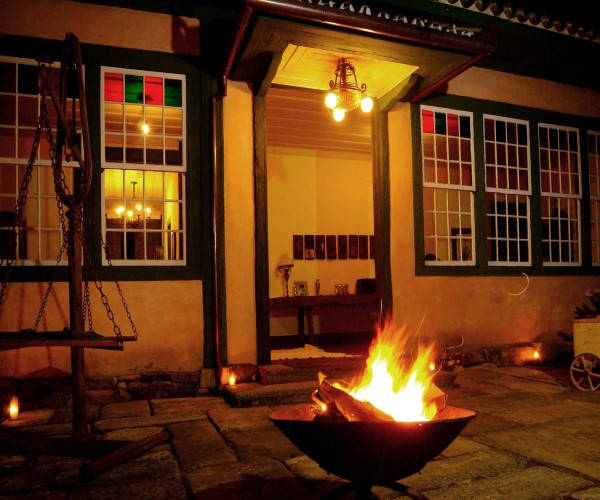 One of the recommended spots for this experience is the Garnet Lookout: after climbing the mountain early in the morning, participants are greeted with a bonfire and hot chocolate. Guided by a laser beam pointing to the sky, they can see constellations and hear stories and myths about the stars and the ancestral knowledge that was crucial for the navigations that explored new continents. At dawn, the group can also practice yoga before indulging in a hearty breakfast. The same experience is offered at the helipads (Engenho and Mogol) and Rancho das Areias or even in areas near the accommodation units.
Madeiro Beach Hotel
In the sunny Northeast, Madeiro Beach Hotel, in Tibau do Sul, Rio Grande do Norte, just 1 hour and 40 minutes from the state capital, Natal, is located next to the world-famous Pipa Beach. In addition to a coastline adorned with cliffs overlooking the sea, the region offers some outdoor activities such as surfing, stand-up paddleboarding, kayaking, and windsurfing at Praia do Amor and Praia do Madeiro, ideal spots for watersports.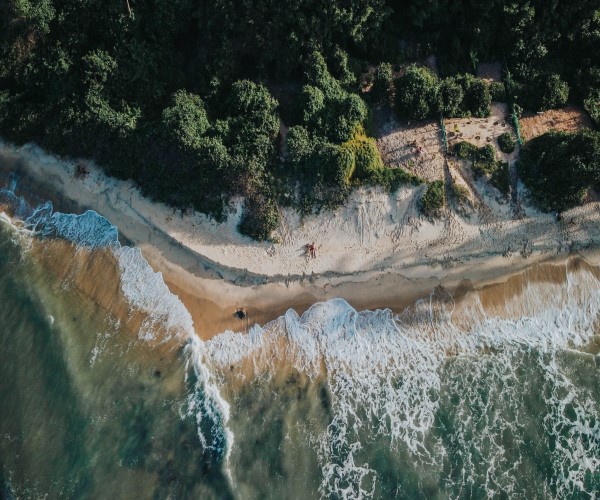 Other attractions include dolphin watching, horseback riding, buggy tours, and boat trips. At the end of the day, the sunset at Chapadão de Pipa promises a spectacle of colors. To conclude the journey, it is recommended to enjoy the nightlife at some of the bars and restaurants that not only offer live music but also feature exquisite cuisine that highlights seafood and delicious drinks prepared with typical fruits of the Northeast.
Nannai Resort
Whole families, groups of friends, and solo travelers can immerse themselves in natural wonders at two Nannai hotels, one in Fernando de Noronha and the other in Muro Alto, both in Pernambuco. The easiest route to reach the Fernando de Noronha Archipelago is by plane, departing from Congonhas Airport in São Paulo. As for Muro Alto, just fly to Recife, which is 50 minutes away from the hotel.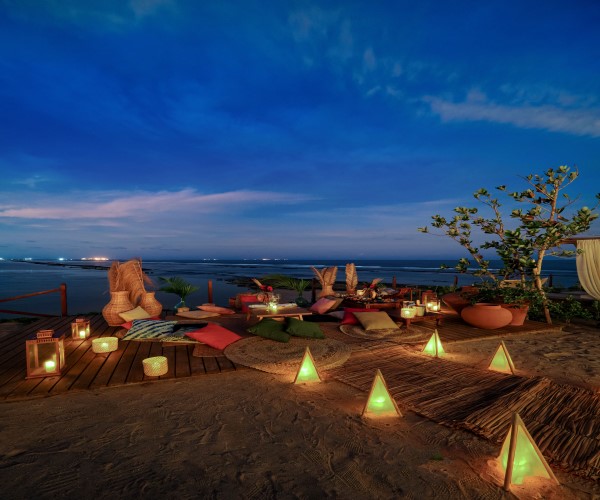 Idyllic beaches with crystal-clear waters are perfect for relaxing, swimming, and enjoying breathtaking sunsets. At the hotels, guests can indulge in tailor-made experiences, from luaus with music, drinks, and typical cuisine to exclusive private dinners, as well as cooking and cocktail classes. In Fernando de Noronha, you can also enjoy island tours, boat trips, diving, deep-sea fishing, and yoga classes – all designed to slow down the pace of city life and foster profound connections with nature.
---
IMPORTANT NOTICE:
If you are reading this article anywhere other than on A Luxury Travel Blog, then the chances are that this content has been stolen without permission.
Please make a note of the web address above and contact A Luxury Travel Blog to advise them of this issue.
Thank you for your help in combatting content theft.
---
Pousada Trijunção
Fun and tranquility are guaranteed at Pousada Trijunção, located amidst the rugged beauty of the Brazilian Cerrado, in the municipality of Jaborandi, Bahia. The best access is by air to Brasília International Airport, followed by a five-hour transfer to the lodge.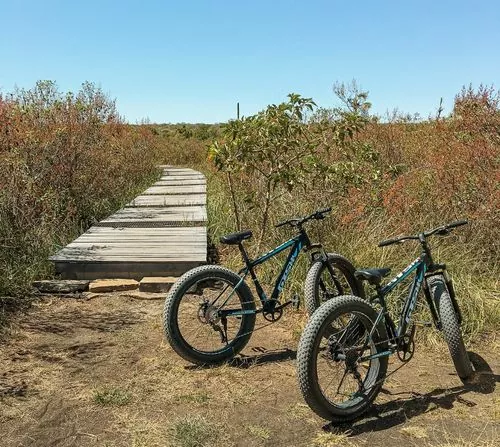 Due to its location, the lodge invites guests to disconnect from their daily routines through outdoor activities that provide memorable experiences for all ages. To top it off, guests can enjoy genuine cuisine that highlights the regional flavors of three states, as the property is situated right at the border of Minas Gerais, Bahia, and Goiás. Wildlife enthusiasts can explore the region in an exclusive safari or while engaging in kayaking and biking tours. Breakfast is served at dawn on the deck overlooking Lagoa das Araras (Macaw Lagoon), in a setting that guarantees a beautiful day for everyone.
TXAI Resort
A tropical climate, pristine deserted beaches, and crystalline sea form the backdrop of Txai Resort on Costa do Cacau (Cocoa Coast), 20 km from the town of Itacaré, Bahia, about five hours away from Salvador International Airport. Surrounded by the lush nature of the Atlantic Forest, the resort features 38 bungalows, offering an oasis for rest and relaxation.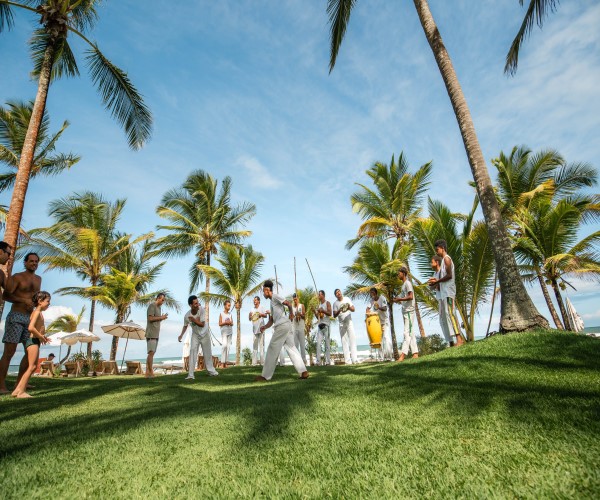 For those seeking adventure, surfing, tennis, and capoeira initiation classes are a must. Beach walks are ideal for exercise enthusiasts. The hotel's program also includes culinary classes with Chef Nena, who teaches local recipes and cocktail preparation accompanied by live music. For lovers of luaus, this moment of relaxation brings together local cuisine, regional drinks, and performances by local artists. Those interested in learning more about the hotel's social initiatives can attend lectures at the Instituto Companheiros do Txai (ICT), which address the resort's socio-economic development actions for the community and present the Txaitaruga project, which focuses on the protection of sea turtles.
Simone Scorsato is Executive Director of Brazilian Luxury Travel Association. BLTA's main objective is to promote and strengthen Brazil as a travel destination to the global luxury market.
If you would like to be a guest blogger on A Luxury Travel Blog in order to raise your profile, please contact us.