A journey of self-discovery, health and healing in the Himalayan foothills of India
By Paul Johnson on Jan 12, 2023 in Accommodation, Asia, Hotels, India, Leisure Travel, Regions, Resorts, Spas & Pampering, Speciality Travel
Six Senses has brought the much-loved and well-established Vana into its portfolio. The ethos is to immerse guests into a personalized wellness journey where ancient wisdom meets innovation. Named after the sal forest it takes refuge in and spread over 21 acres, Six Senses Vana aims to protect and nurture, providing space to discover and flourish. Ayurveda, Yoga, Tibetan Medicine, and Natural Healing Therapies combine with a rich daily activity schedule and personalized support. Nourishing food, including an Ayurvedic specialty restaurant; therapies, including acupuncture, reflexology, and natural alignment; and a kind-hearted team complete the retreat. Unlike anywhere else, the magic lies in the way these elements are fused together to best benefit guests, based on their current state of mind and body, and personal goals for the stay.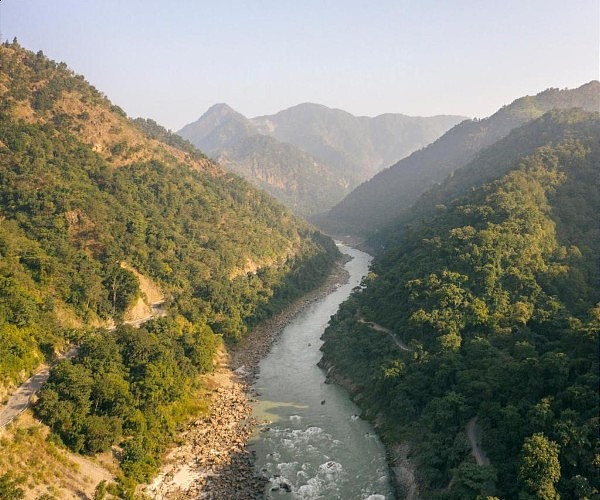 "From the moment you arrive, when your forehead is dotted with crimson, and you don your loose-fitting kurta pajamas, to the moment you leave, and your wrist is tied with a red-string blessing, this soothing space serves as a leveler, where you can come as you are and connect to each other and nature without hindrance," says General Manager Jaspreet Singh. "Even if you are a regular retreat-goer, everyone is unique; therefore, Six Senses Vana approaches your health and wellness in a way that's unique to you."
The foundation
There is no one common objective, and retreats will vary depending on the length of stay, how deep guests wish to go, and the level of independence or support they feel they need. Every stay includes full-board accommodation and personalized nutrition, daily retreat activities, wellness consultation and screening, and attire to wear.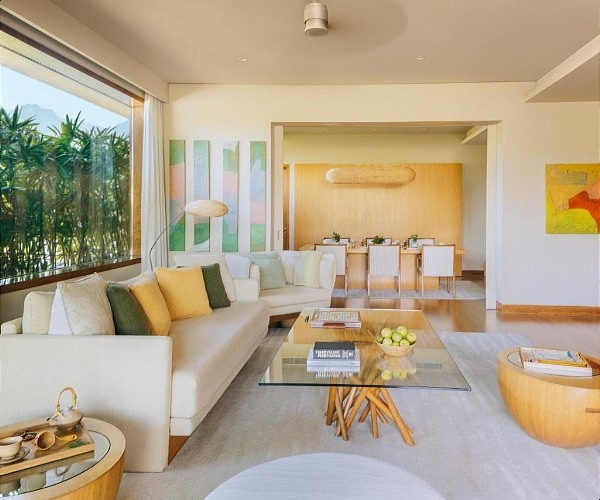 Elevating the experience
Guests can boost the impact with optional extras such as Subtle Energies treatments, acupuncture, reflexology, realignment, or a pampering mani-pedi.
Adding intention
There's also the option to tailor the itinerary by choosing a program based on a specific wellness intention, with diagnostics and targeted guidance from the experts:
Sleep: Tracking sleep patterns and helping guests to reset through treatments and therapies that will include yoga Nidra, holistic massages, night-time soporific drinks, and more.
Detox: With a curated meal plan, Ayurvedic treatments, therapies to slow the fight/flight response, and digital detox, energy levels will reset, bringing newfound clarity.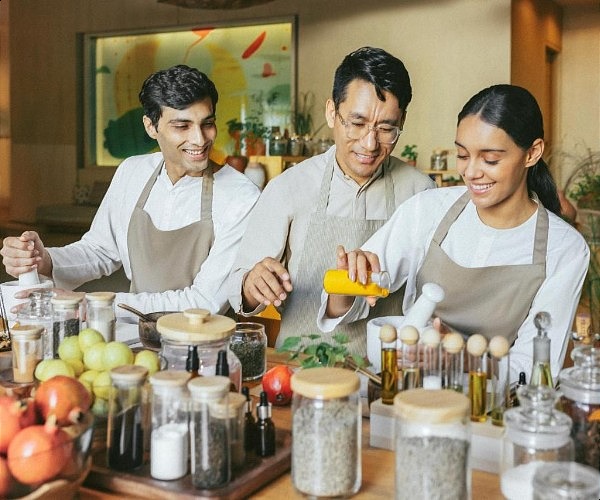 Weight management: A mindset reset helping guests achieve gradual weight loss, or gain, through fitness activities, stimulating body treatments, meditation, biohacking, and a personalized meal plan.
Yoga: For beginners and improvers in the motherland of mantras, delivered by a unique team of instructors, with private sessions, guided meditation, and breathwork with signature massages and energy treatments.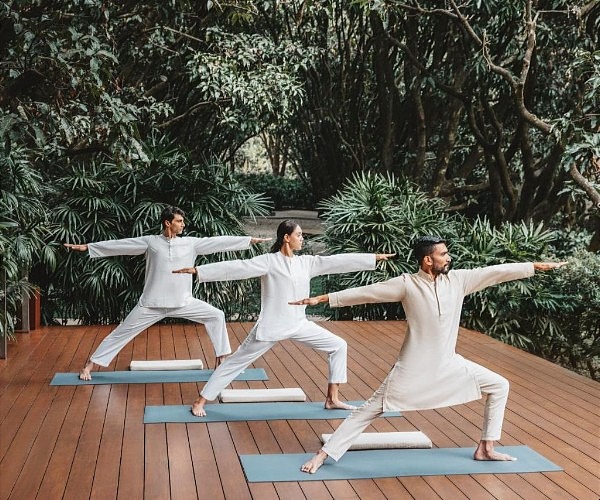 Ayurveda: Treatments are delivered by doctors and therapists to heal imbalances in the body's doshas.
Tibetan Medicine: Six Senses Vana is one of the few places in the world where Sowa Rigpa is formally offered in its complete avatar.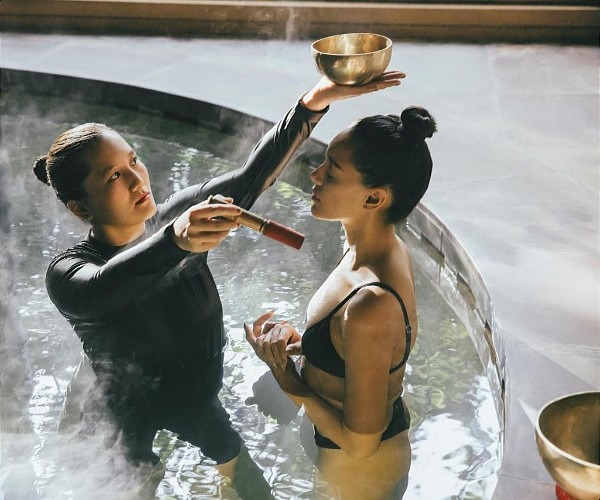 By introducing high tech to the high touch retreat journey at Six Senses Vana, guests will relieve common issues like back pain and inflammation and enjoy a kick start to their healing process. Compression therapy, heated back belts, and massage percussion devices will be available on arrival to take the edge off the long journey. The wellness screening measures 40 biomarkers and, when coupled with the doctor's consultation, adds science to ancient wisdom. Guests can also enjoy multi-sensory treatments as they float in the warmth of the Watsu pool or meditate to Raag therapy, where the tranquil, hypnotic sounds of the flute bring out positive emotions.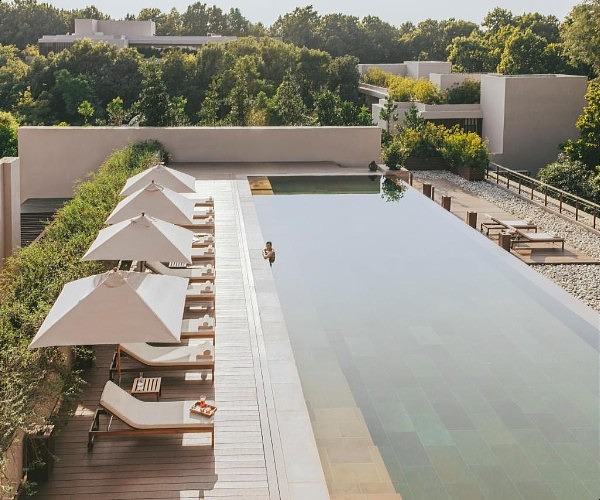 Six Senses Signature Experiences
Close to Rishikesh, the birthplace of yoga, and north of Dehradun on the approach to the Himalayas, loyal guests have enjoyed Vana as a sanctuary for rebalancing, healing, and learning since it first opened in January 2014. The original intention, along with the existing team, remains mostly unchanged under the Six Senses brand. The ownership of Six Senses also remains with Veer Singh Ji. His deep interest in and respect for sustainable farming, traditional wisdom, and nature will continue to be nurtured.
What changes is the brand's vision to deepen and strengthen the current offering, complement it with signature experiences it has successfully tried and tested around the world, and bring it to a broader global audience. In addition to the above programs, guests can get creative at the Alchemy Bar to make their own spa products in accordance with their dosha type. For the first time, there will also be activities aimed at children aged six and above to learn and thrive with Grow With Six Senses. Introduced later in 2023, this program will present learning opportunities that help children navigate and derive meaning from their natural surroundings through art, music, movement, storytelling, and newly built interactive spaces.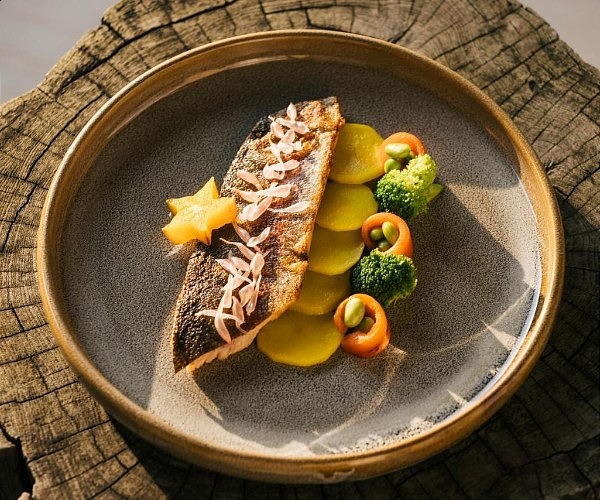 As a social and gathering space, the bar will serve healthy drinks, shrubs, and tonics. Along with a lifestyle concept store for sustainable fashion and spa products, there will also be a Cinema Paradiso and courts for various ball games. Arts, music, exhibitions, and performances will also add to the rich cultural programming.