Are airlines finally becoming more plastic conscious?
By Paul Johnson on Jun 01, 2023 in Air Travel, Speciality Travel
Emirates is unveiling a new closed loop recycling initiative this month, where millions of onboard items such as plastic trays, bowls, snack and casserole dishes, will now be recycled in a local facility and remade into fresh, ready-to-use Emirates meal service products.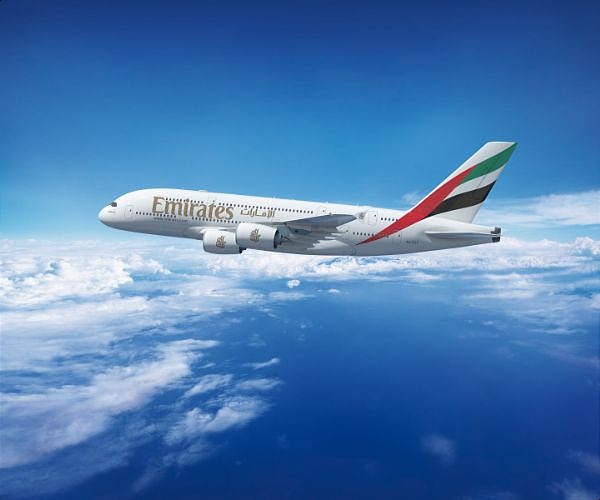 Marking United Nations World Environment Day on 5 June, and the theme of #BeatPlasticPollution, Emirates will introduce the new recycled utensils onboard from June 2023 onwards.
In line with Emirates' commitment to consuming responsibly, the new initiative is a transition to the principles of a circular economy, whereby items are reduced, reused, and recycled. Millions of old and damaged meal service items from Economy and Premium Economy Class dining will be collected after flights, washed and checked for damage, transported to a facility in Dubai to be ground down, reprocessed, and manufactured into new dishes, bowls and trays – before being sent to Emirates Flight Catering to be used again for thousands of meals in the sky.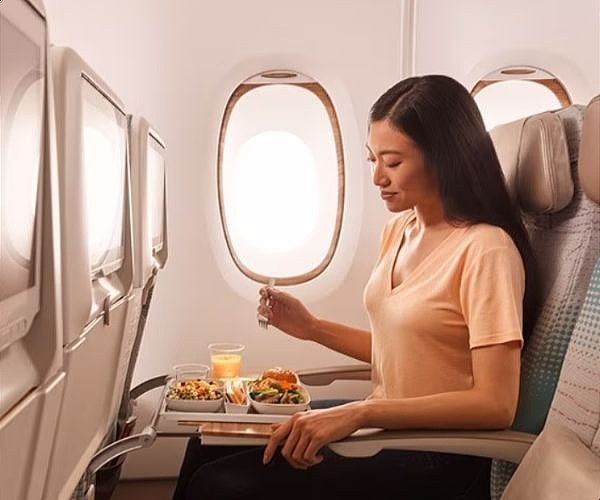 In partnership with deSter FZE UAE, a leading provider of serviceware concepts to the aviation industry, and expert in closed loop manufacturing, Emirates will be reusing plastic materials that have already reached their end of life and would otherwise need to be written off. The new trays, casseroles, snack dishes and bowls, containing at least 25% reused material (recyclate), will be brought back into service on aircraft across the globe, and the proportion will continue to increase over time.
---
IMPORTANT NOTICE:
If you are reading this article anywhere other than on A Luxury Travel Blog, then the chances are that this content has been stolen without permission.
Please make a note of the web address above and contact A Luxury Travel Blog to advise them of this issue.
Thank you for your help in combatting content theft.
---
The team at deSter are members of the CE100 network, which includes some of the world's leading circular economy companies and have also been awarded the 'Gold' Sustainability rating from Ecovadis – a globally recognised certification for sustainable practices. Emirates elected to work with deSter once a facility in UAE was ready to facilitate the huge scale of Emirates' requirement – substantially reducing the carbon footprint of sending the products to another country to be recycled. The deSter factory also incorporates sustainable design principles focusing on solar power, efficient use of water and minimisation of waste.
Emirates' commitment to reducing plastic waste
Emirates is committed to reducing plastic waste and has already implemented several initiatives in addition to the new closed loop recycling project.
Emirates has diverted over 150 million single-use plastic items from landfill each year by replacing plastic straws, inflight retail bags, and stirrers with responsibly sourced paper and wooden alternatives.
Economy and Premium Economy Class passengers can get comfortable with soft blankets onboard, where each blanket is manufactured from 28 recycled plastic bottles. Over the course of one year, this initiative saves 88 million plastic bottles from landfill.
Emirates' current range of inflight toy bags, baby amenity kits and plush toys are made from recycled plastic bottles, and over 8 million plastic bottles were repurposed during 12 months of amenity kit production.
The hygiene covers for bowls on Emirates meal trays and plastic tumblers are made from 80% recycled plastic (rPET).
Emirates Economy and Premium Economy amenity kits are made from alternative materials such as kraft paper, rice paper and recycled plastic, reducing the consumption of virgin plastic.
Emirates Cabin Crew segregate glass and plastic bottles for recycling in Dubai, diverting about 500,000 kilograms of plastic and glass from landfill in 2022.