Destination profile: Vancouver
By Scott Anderson on Oct 10, 2019 in Alaska, Canada, Cruises & Boat Travel, North America, Rail Travel, Regions, Speciality Travel, USA
Consistently found topping lists of the world's most liveable cities, Vancouver's charms are myriad. Wedged between sea and mountains, its natural setting rivals the likes of Rio and Cape Town while its creative enthusiasm sites it firmly on North America's West Coast. Taste your way through artisan cafés and craft breweries, marvel at world-class art installations and sample what is Canada's most vibrant dining scene. Predicated on the city's multicultural past, you'll be treated to everything from Japanese izakaya pubs to a full spread of just-caught seafood. Take it all in on cobbled-street walks through the city's historic centre or a stroll along the city's five-mile-long seawall, fringed by mountains and dense forests. And Vancouver is also the idyllic springboard for ventures throughout Western Canada, detailed below.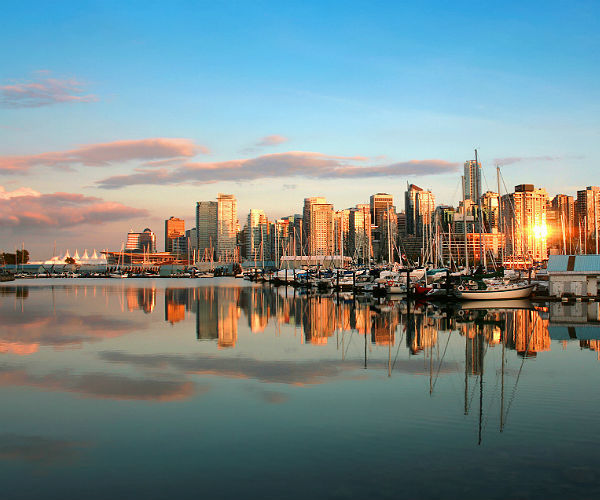 Vancouver Island
It's not difficult to get a taste of the Canadian wilds, even from the city's downtown. A simple, hour-long ferry hop will bring you to Vancouver Island, a 500km-long stretch of diversity that careers between rainforests and meadows, beaches and rocky outcrops, mountains and rivers. It's all animated by a stunning selection of wildlife, ranging from black bears to humpback whales. Explore with pretty hikes, kayak rides or simply long afternoons spent fishing for salmon in babbly brooks. You'll also find all of that classic Canadian cheer in the island's fiercely proud communities, founded on logging and fishing outposts.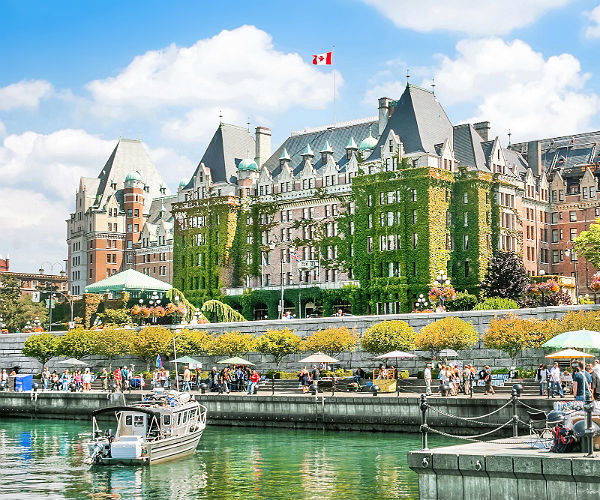 Banff and Jasper
As you turn inland into Alberta, you'll quickly be greeted by the sight of the majestic, snowcapped Rockies rising above their foothills' old-growth forests. This is a land of epic road trips as high mountain passes bring you to shimmering lakes and hidden waterfalls. For the best of this continent-defining scenery, make your way to Banff and Jasper, a pair of national parks joined by the Icefields Parkway. This sweeping route showcases some of the finest landscapes the Rockies have to offer, offering plenty of opportunity to stop off and take in one of the ancient glaciers that ooze as great colossi down giant slopes.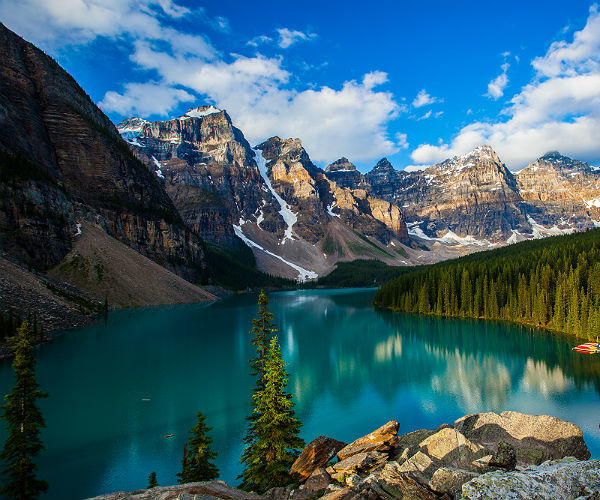 The Rocky Mountaineer
If you'd rather the train take the strain, the Rocky Mountaineer is for you. Ranking among the world's greatest rail journeys, its routes skirt emerald lakes, map cragged mountain contours and cross raging rivers on wooden trestle bridges. All the while, you'll enjoy stops in key locations, gourmet dining and views from panoramic windows; watch as bald eagles twist and turn to catch thermal currents and grizzly bears forage in the woods. And, if your driver spots something, he'll be sure to slow down and point it out.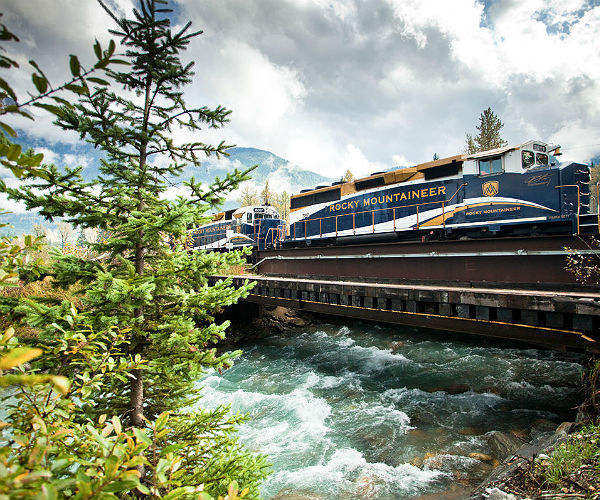 Whistler
A drive along the Sea-to-Sky Highway from Vancouver will see you trace coastal curves, plunge through dense forests and wind up into giant peaks. Along the way, be sure to make a stop at Shannon Falls, a 481-metre-high waterfall. You'll then arrive into Whistler – a pretty alpine town that made its name as a ski resort. However, outside of the wintry fun, its slopes melt into biking trails, hiking routes and championship-standard golf courses. There's also a wide array of water sports hosted by its fi ve glimmering lakes. Our top tip? Take the Peak 2 Peak Gondola up to panoramic views of glaciers, extinct volcanoes and snowy mountainscapes from 7,000 feet.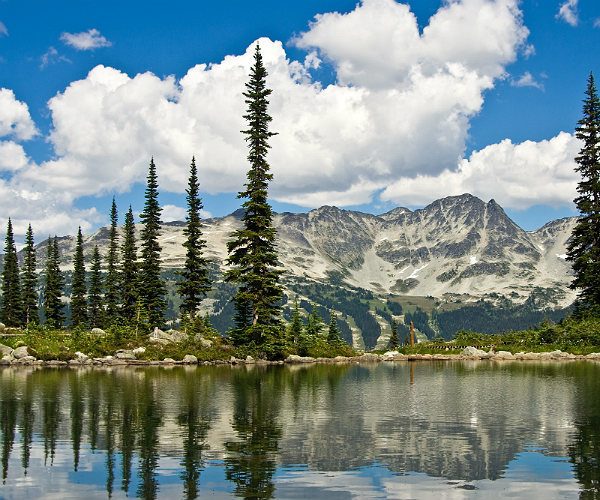 Alaska
Vancouver is a perfect launchpad for cruises up to Alaska. You'll follow a fissured coastline, sailing the Inside Passage to weave along narrow straits and past wind-carved islands to join the fishing boats that stop at remote communities. This was the route that brought prospectors north during the Klondike Gold Rush, something remembered by a series of historic frontier outposts. It's also possible to spot everything from whales and dolphins to bald eagles and puffins, backdropped by towering granite cliffs, white-dusted mountains and cascading waterfalls. Then, once you arrive into Alaska, you'll be treated to a world of outdoor adventure. Stop off at Gold Rush towns and native villages as you make your way to giant glaciers, ancient rainforests and mountain passes plied by historic railroads. Don't miss out on the region's favourite sport – dogsledding.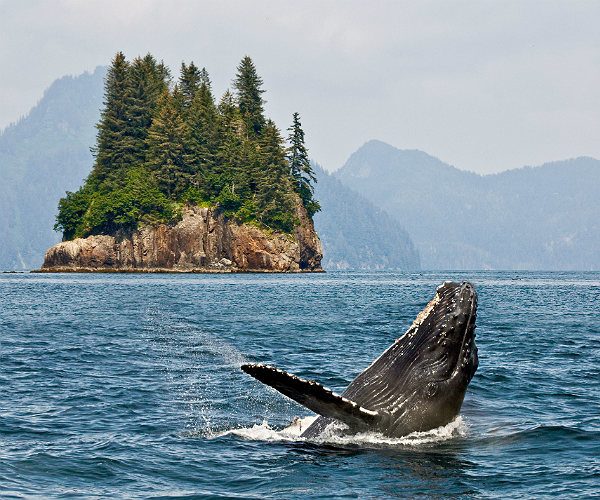 Who to cruise with
There's a wide range of options for cruises to Vancouver and Alaska, such as Azamara Cruises, Celebrity Crusies, Crystal Cruises, Holland America Line, Regent Seven Seas Crusies, Seabourn and Silversea.
Scott Anderson is General Manager at The Luxury Cruise Company. The Luxury Cruise Company is your port of call for incredible cruise holidays.
If you would like to be a guest blogger on A Luxury Travel Blog in order to raise your profile, please contact us.