Eco-friendly yachts: Innovative ways to reduce our environmental impact
By Paul Johnson on Jun 05, 2023 in Cruises & Boat Travel, Speciality Travel
Environmental concerns are becoming increasingly important in the modern world, and more and more companies are coming to the fore with innovative solutions and new designs that tread more lightly on Mother Earth. These are some of the ways that yacht charters are evolving to leave less of an impact on the world around us.
Yachting holiday specialists Helm idnentify a number of ways you can have a greener charter:
Natural propulsion: Sun and wind
The greenest way to charter a yacht is to use nature's own limitless resources to power your vessel – the wind and the sun.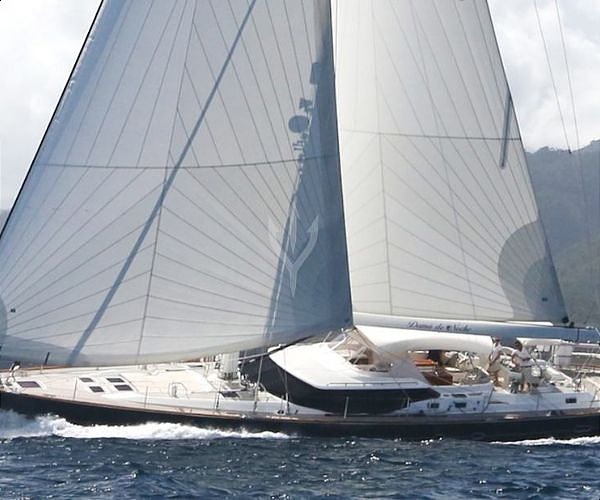 When the wind allows, using sails negates the need to use your engines, and can reduce your fuel use and ecological footprint, even on a standard yacht. Not only does it reduce your impact and fuel bill, but also gives you a wonderful, quietly peaceful feeling underway. Absolute luxury, harnessing the power of nature.
When sailing isn't feasible though, solar power can leap to the fore – whether charging batteries or running appliances, or as a power source in electric or hybrid engines.
Today's yachts have more efficient engines, which reduce fuel use and environmental impact. The superyacht world is at the forefront of innovations in the use of natural power, with yachts like the unique Black Pearl, a 'zero impact' yacht, with solar panels in the sails and cutting-edge power recovery systems.
Construction: Cork, bamboo and more
Boatyards have really stepped up to the plate as customer demands have shifted, and the use of eco-friendly materials is definitely on the rise, both externally and internally.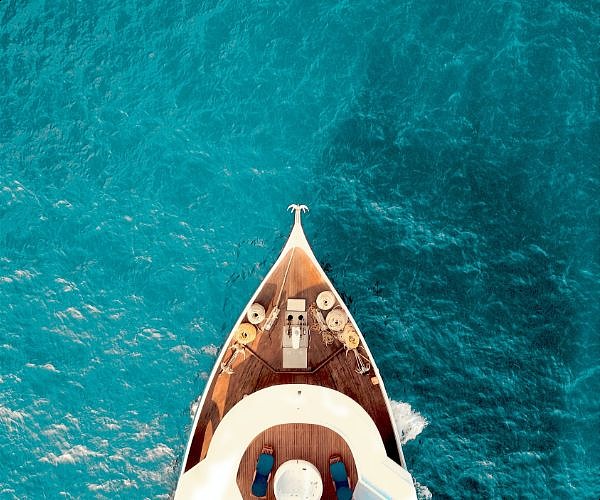 New yachts are experimenting with the new materials like bio-based resins and 'modified wood', alongside cork, bamboo and FSC certified wood that is produced as carbon neutral.
Exciting new developments have led to the construction of boats in recyclable composite materials, like the new La Belle Verde (LBV) catamaran due to launch next year.
On board: Reduce plastics, eat sustainably
Green solutions don't solely involve propulsion – there are lots of small details that can make a huge difference.
Single-use plastics are a huge problem – swapping plastic bottles for reusable ones, topped up from filtered water taps on board can cut environmental impact hugely, by around 500 plastic bottles per yacht per week!
Switching to eco-friendly cleaning products, like those made by Sleek or EcoWorks, can drastically reduce the harmful chemicals that find their way into the sea.
When it comes to food, chefs have a responsibility to lean on locally sourced, sustainable ingredients, to craft meals that are both delicious and sustainable.
Some larger yachts are experimenting with outdoor gardens on their top floors. These green spaces provide a pleasant natural space for clients, and can grow the herbs and vegetables that the chef can then use when creating enchanting meals.
Antifouling: Smarter solutions
Biofouling – when algae and marine organisms accumulated on wet surfaces, is bad for boats, damaging the hull and causing drag, and harming the environment, helping transfer invasive species.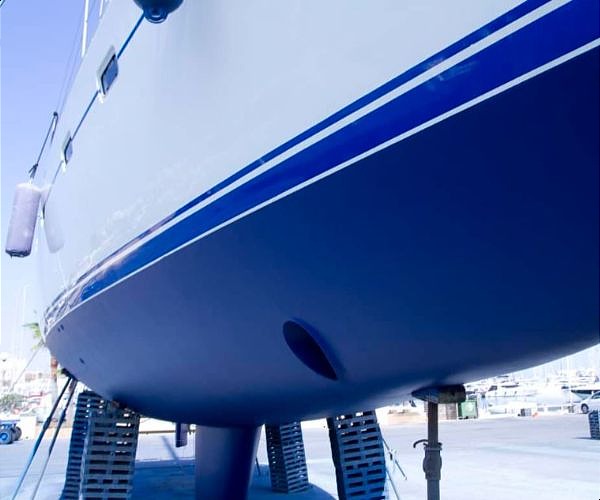 Traditional antifouling methods use a coat of paint that includes coper or zinc – great for keeping the hull clean and discouraging underwater growth, but toxic to marine life.
---
IMPORTANT NOTICE:
If you are reading this article anywhere other than on A Luxury Travel Blog, then the chances are that this content has been stolen without permission.
Please make a note of the web address above and contact A Luxury Travel Blog to advise them of this issue.
Thank you for your help in combatting content theft.
---
Nontoxic alternatives that are emerging include silicon, vinyl, and even ultra sonic solutions to protect both yachts and ecosystems. The impressive new Sunreef 60 Eco uses a silicone coating, which meshes well with their zero impact approach.
Charitable bodies like The Green Blue are leading the fight for sustainability, providing education and guidance to help minimise ecological disruption.