Finding 'Epicurean Perfection' on a leading luxury ocean cruise line
By Paul Johnson on Mar 06, 2023 in Cruises & Boat Travel, Food and Drink, Speciality Travel, Travel Miscellany
Regent Seven Seas Cruises®, the world's leading luxury ocean cruise line, unveiled immersive new culinary programming – Epicurean Perfection – inspiring culinary exploration and experiences with a myriad of opportunities for guests to satiate their inner gourmand and to savor their journey onboard The World's Most Luxurious Fleet™.
To launch Epicurean Perfection Regent has unveiled 11 new Epicurean Spotlight Voyages that will set sail 2023, 2024, and in 2025. All 11 unique cruises will provide luxury travelers with incomparable experiences with some of the world's most talented and successful culinary figures.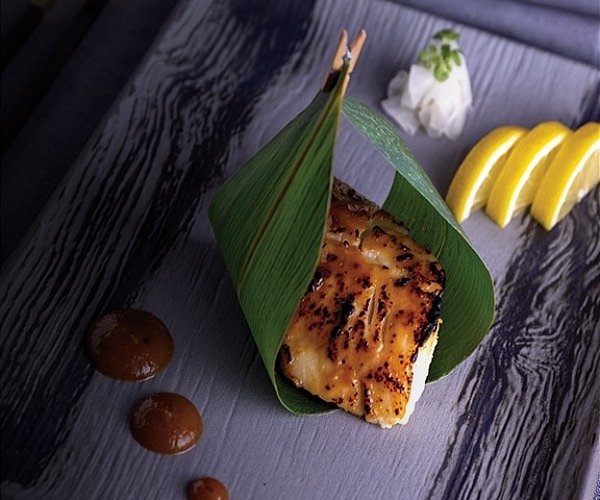 "Nothing enhances travel like cuisine. That is why we are unveiling our new Epicurean Perfection programming, so our guests have an unrivaled culinary experience onboard and ashore with our collection of world class restaurants, immersive shore excursions, tours, classes, and tastings," said Andrea DeMarco, President of Regent Seven Seas Cruises. "We're incredibly excited to launch our new Epicurean Spotlight Voyages with world-renowned chefs, vintners and sommeliers who will provide fascinating insights and unforgettable moments for our guests."
Epicurean Perfection goes beyond the traditional culinary offerings found at sea, inviting guests the opportunity to taste the world around them through Unrivaled Cuisine, Epicurean Explorations and Epicurean Enrichment. The new concept, which has been perfected by Regent Seven Seas Cruises' seasoned culinary teams, features exquisite cuisine in up to five specialty restaurants, immersive shoreside excursions, private fine wine and spirit tasting sessions, enriching hands-on cooking classes as part of its state-of-the-art Culinary Arts Kitchen, plus enlightening demonstrations, talks, presentations and more.
In addition, guests may discover more about the personal experiences and influences from around the globe that have inspired Regent's culinary teams in the cruise line's captivating video series Heritage Stories.
New epicurean spotlight voyages
The first of several culinary initiatives to be launched this year, includes a collection of 11 immersive Epicurean Spotlight Voyages featuring world-class chefs and masterful vintners specially curated for select voyages onboard Seven Seas Grandeur™, Seven Seas Splendor®, Seven Seas Explorer®, Seven Seas Mariner® and Seven Seas Voyager®.
Epicurean Spotlight with Chef Mark Bittman and Executive Culinary Director Wolfgang Maier
Seven Seas Explorer® – June 21, 2023
Seward, Alaska to Vancouver, British Columbia
Join journalist, food writer and author Mark Bittman and Regent's Executive Chef Wolfgang Maier on a culinary journey through the wilds of Alaska. This remarkable opportunity among epic wilderness not only offers the chance to discover local cuisine and traditions through specially hosted tours and cooking demonstrations with Mark, but also insight from Chef Wolfgang into how the onboard culinary team procures local ingredients to enhance the epicurean offerings on board.
Epicurean Spotlight with Chef Alain Roux & Chef Michael Nizzero
Seven Seas Mariner® – August 14, 2023
Rome (Civitavecchia) to Venice (Fusina)
Following the footsteps of his late father Michel, Chef Alain Roux continues to elevate his family cooking dynasty by leading The Waterside Inn restaurant, holder of three Michelin stars for 38 years, the longest of any restaurant in the world outside France. Chef Roux will demonstrate his passion and expertise onboard through cooking demonstrations and special dishes showcasing his culinary mastery. He will be joined by Chef Michael Nizzero, Chef Instructor at The Waterside Inn, who will share insights into the daily operations of running a Michelin Star restaurant and the skills necessary for delivering culinary perfection.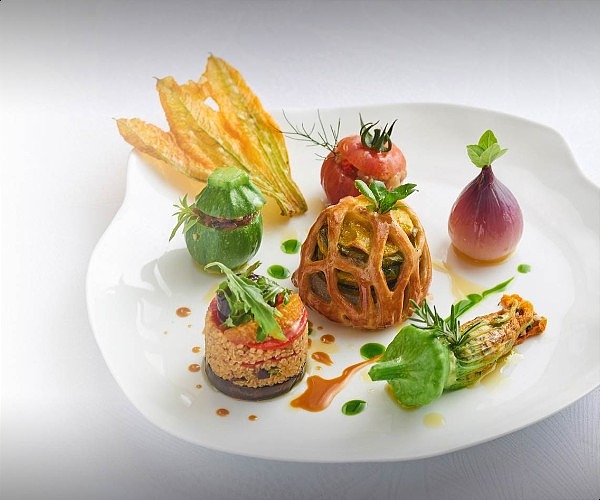 ---
IMPORTANT NOTICE:
If you are reading this article anywhere other than on A Luxury Travel Blog, then the chances are that this content has been stolen without permission.
Please make a note of the web address above and contact A Luxury Travel Blog to advise them of this issue.
Thank you for your help in combatting content theft.
---
Epicurean Spotlight with Chef Vincent
Seven Seas Explorer® August 30, 2023
Seward, Alaska to Vancouver, British Columbia
Decorated chef and James Beard winner Vincent Guerithault takes his expertise in French cooking to Alaska as he joins Seven Seas Explorer from Seward to Vancouver. Enjoy the surrounding landscape and wildlife that abounds in Alaska and Canada as Chef Vincent shares secrets and recipes from his award-winning restaurant Vincent on Camelback – located in Phoenix, Arizona – through exciting presentations, cooking demonstrations and more.
Epicurean Spotlight on Wine with Doug Frost, Master Sommelier
Seven Seas Splendor® October 8, 2023
Barcelona (Tarragona) to Venice (Fusina)
This Epicurean Spotlight cruise provides guests with the rare opportunity to learn from a true expert in wine. Doug Frost is one of four individuals in the world to simultaneously hold the Master of Wine and Master Sommelier titles, making him an authentic connoisseur of the wines of the world. Guests will have the pleasure of savoring the tasting notes of the Mediterranean, including wine tastings in Tuscany, Aix-en-Provence, Koper and more. Doug will host several events on board and ashore including a tasting class, informative presentations, and escorted tours.
Epicurean Spotlight with Chef Fearing
Seven Seas Splendor® October 30, 2023
Athens (Piraeus) to Athens (Piraeus)
Take a culinary journey through Greece and Turkey with the "Father of Southwestern Cuisine," Chef Dean Fearing. Located in the Ritz Carlton hotel in Dallas, Texas, Chef Fearing's namesake restaurant boasts many accolades – including the title of "#1 in Hotel Dining" in the United States by the prestigious Zagat Survey. The Chef will bring his distinctive "taste of Texas" flare and techniques to Seven Seas Splendor as he hosts cooking demonstrations, presentations and more. Additionally, he will escort some shoreside tours to discover local flavors and traditions.
Epicurean Spotlight on Wine with Honig Wineries
Seven Seas Splendor® November 6, 2023
Athens (Piraeus) to Rome (Civitavecchia)
What better way to experience the viticulture of Greece, Italy and Spain than with renowned wine makers. Join Stephanie and Michael Honig on this Epicurean Spotlight as they discover local flavors and vintages while sharing their personal knowledge and insights into their successful winery, Honig Vineyard, located in Rutherford, California. As a family owned and operated winery, they are committed to preserving and improving their environment. Stephanie and Michael will be hosting several events during the cruise, including cocktail parties, wine tastings and more.
Epicurean Spotlight on Wine with Caldwell Vineyard
Seven Seas Voyager® March 9, 2024
Buenos Aires to Rio de Janeiro
Innovative New World winemaker Joe Caldwell explores the terroir and viticulture of South America on this Epicurean Spotlight voyage with Caldwell Vineyard. Over the last 40 years, John has built Napa Valley-based Caldwell Vineyard into what is arguably one of the greatest and most unique wine estates on earth, with 28 different, clone-specific grape varieties. Join John as he shares his secrets to making great wine through special tastings, delicious pairings and onboard presentations. Shoreside, John will accompany tours that reveal the local flavors and traditions of food and wine in Uruguay and Brazil.
Epicurean Spotlight on Wine with CAST Wines
Seven Seas Splendor® April 14, 2024
Barcelona to Rome (Civitavecchia)
Sonoma winemakers and proprietors Jack and Ann Seifrick of CAST Wines bring their dual passions for wine and travel on this special Epicurean Spotlight on Wine voyage. From an ancient estate winery in Alicante, Spain to an award-winning and magical vineyard in Tuscany, Italy, join the winemakers as they discover exceptional wineries throughout Spain, France and Italy. On board, they will share their winemaking secrets and innovative sustainable practices through exciting presentations, tastings and more.
Epicurean Spotlight on Wine with Sbragia Family Vineyards
Seven Seas Voyager® May 8, 2024
Istanbul to Athens (Piraeus)
Ed and Adam Sbragia share their family secrets of making wine in Sonoma County, California using their family's Old-World traditions from Tuscany. Join them to experience the ultimate pairing of wine with ancient history.
Epicurean Spotlight with Chef Tommaso and Celebrity John O'Hurley
Seven Seas Grandeur™ August 14, 2024
Athens (Piraeus), Greece to Barcelona, Spain
Entertainment and culinary creativity collide in this France-intensive, 10-night voyage roundtrip from Athens (Piraeus), Greece to Barcelona, Spain. Known for award-winning, fine Italian restaurants, Los Angeles-based Chef Tommaso Barletta hosts this Spotlight Voyage with his friend and famous actor and comedian John O'Hurley. Together, Chef Tommaso and Mr. O'Hurley will host a variety of activities ranging from engaging cooking demonstrations to escorted tours, plus a special performance of John's one-man show, A Man With Standards. From the galley to the stage, this Spotlight voyage is sure to be a fun and fascinating adventure.
Epicurean Spotlight with ZAP: Zinfandel Advocates and Producers
Seven Seas Explorer® March 31, 2025
Tokyo to Tokyo
California based Zinfandel Advocates and Producers (ZAP) is a members-only organization dedicated to preserving and celebrating all things Zinfandel. The club consists of winemakers, preservationists and enthusiasts who all share a passion for Zinfandel and wish to safeguard the heritage of the old vines throughout California. Join Zinfandel winemakers as they host special tastings and educational master classes on this much sought-after grape, all the while enjoying the rich traditions and flavors of Japan, South Korea, and China.
Introducing epicurean perfection
With a commitment to providing guests an unrivaled experience with every luxury included alongside intuitive personalized service, immersive destinations and excursions, and expansive luxurious space, Regent Seven Seas Cruises' new Epicurean Perfection programming – consisting of Unrivaled Cuisine, Epicurean Explorations and Epicurean Enrichment – is an integral part of the luxury line's all-inclusive indulgence that guests enjoy onboard and ashore.
Unrivalled cuisine
Regent's onboard culinary experiences go well beyond the inclusion of most specialty restaurants on any luxury or premium cruise brand. Special tastings, deck-top regional barbecues and enriching cooking classes are just a few of the ingredients that come together to create culinary experiences that are discernibly unrivaled.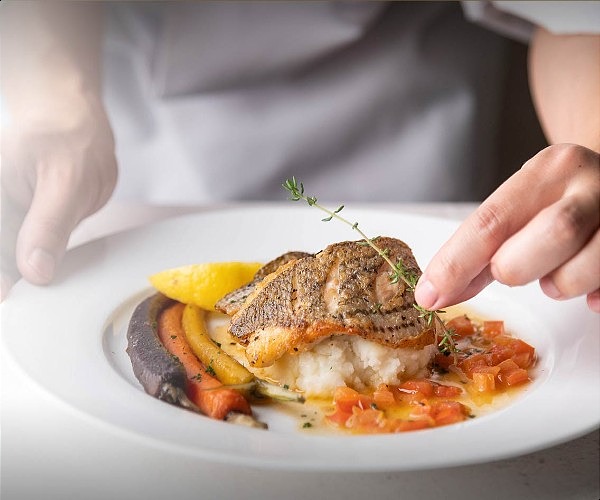 Signature restaurants include Compass Rose, Regent's largest specialty restaurant featuring exquisite selections and the ability for guests to customize their meal; Chartreuse, offering classic French fare with a modern twist; Prime 7, an intimate and elegant steakhouse exuding class and glamour while elevating classic American fare; Pacific Rim, a dramatic specialty restaurant boasting a diverse array of delightfully prepared Pan-Asian dishes; La Veranda, offering stunning ocean views while enjoying elegant breakfast and lunch buffets in the chic indoor dining room or al fresco on the shaded, open-air deck; and Sette Mari at La Veranda, featuring a delicious dinner menu of authentic Italian specialties and fine wines.
Epicurean explorations
When it comes to immersing in a culture, there may be no better way than with Epicurean Explorations. Ranging across every region, Regent's shoreside culinary experiences invite luxury travelers to explore historic markets, sample famed beverages, witness traditional cooking methods and taste local specialties.
Epicurean Explorer Tours: Step ashore with our Chefs to taste and discover the beauty of an ancient market, world-class restaurants and more before returning to the ship to incorporate new learnings in the Culinary Arts Kitchen.
Wine & Spirits Tours: Experience the most delectable beverages produced in the region being visited, from famed vineyards in Bordeaux to a distillery in Ireland.
Food & Wine Tours: Led by knowledgeable culinary professionals and in partnership with Food & Wine Trails, these curated tours include various delectable food and wine experiences.
Local Flavors Tours: Dine in the spots most adored by discerning locals for a culinary experience that is both authentic and unique.
Epicurean Land Programs: These unique Pre- and Post-Cruise Land Programs invite guests to savor time ashore by taking an immersive exploration of a particular destination, centered around its unique and amazing flavors and culinary heritage.
Epicurean enrichment
Glean wisdom from masters in the culinary arts. Guests can sharpen their skills in a hands-on cooking class in the Culinary Arts Kitchen. Engage in the beauty of a foreign culture and be immersed in a particular culinary love on an Epicurean Spotlight Voyage. The sundry of enriching opportunities aboard The World's Most Luxurious Fleet™ are sure to satisfy anyone's inner gourmand.
Epicurean Spotlight Voyages: These Spotlight Voyages specially curated and are crafted around particular culinary interests and special guests like masterful vintners and chefs.
Culinary Arts Kitchen Experience: Expanding on the success of Regent's world-class Culinary Arts Kitchen – a professional-grade culinary teaching facility aboard Seven Seas Grandeur, Seven Seas Splendor, and Seven Seas Explorer – the Culinary Arts Kitchen Experiences offer hands-on classes, special demonstrations, tours and more.
Epicurean Engagements: Part of the luxury cruise line's enriching Speaker Series, these enlightening talks and presentations offer insights from a variety of culinary experts.
Epicurean Tastings: Guests may expand their palate and explore new wines, spirits and more with the masterful guidance of the ship's sommeliers, mixologists, and chefs.
Heritage stories
Dive into the rich history of the cultures and cuisines that share the food on The World's Most Luxurious Fleet™. The fascinating culinary expedition surrounding the refined menu in Sette Mari was documented in a captivating short film which can be viewed here.
The exploration of the authentic flavors and long-standing culinary traditions of the south of France used to inspire new recipes and wine options in Regent's beloved French restaurant Chartreuse can be viewed here.
Most recently, the culinary team's latest adventure brought them to Miami where they experienced the local cuisine and sourced new ingredients to further enhance the menus at their largest specialty restaurant Compass Rose. Their journey can be viewed below.