Lifestyle brand Hotel Indigo heads for the Galapagos Islands
By Paul Johnson on Jun 03, 2023 in Accommodation, Ecuador, Hotels, Regions, South America
Hotel Indigo, part of IHG Hotels & Resorts' Luxury & Lifestyle Collection, hits a triple milestone with the opening of Hotel Indigo Galapagos on the island of San Cristobal. Located in the heart of the "Enchanted Islands", home to unique endemic flora and fauna as well as a UNESCO World Heritage Site, the hotel marks the first IHG property in this volcanic archipelago and the brand's debut in South America.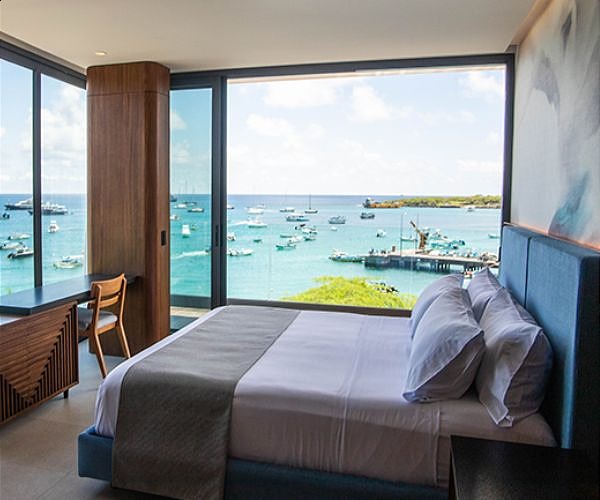 Just as no two neighborhoods are alike, no two Hotel Indigo properties are alike. The 35-room Hotel Indigo Galapagos, owned and operated by BPO S.A., reflects its lush natural surroundings. San Cristobal is where Charles Darwin took his first steps towards land in the archipelago and collected his first scientific specimens. The property thoughtfully weaves this storytelling into its design, creatively using immersive contemporary architecture. Coatings and details in wood and volcanic stone bring the island neighborhood's aesthetic to life. Mindful and intentional design incorporates textures, materials, and shapes found in the local landscape, capturing its uniqueness through the interpretation of nature.
Modern, intimate guestrooms encourage rest and relaxation while celebrating the adventurous spirit of the Galapagos. Each is an ocean-view open space with a private balcony and features a lounging area with a minibar and state of the art amenities. Guests can enjoy their choice of King or Queen bedded rooms or one of its three suites, complete with sumptuous bedding, spa-inspired bathrooms, and state-of-the-art amenities. Public areas include a spa, gym, wellness patio, pool and jacuzzi, business center, gift shop and event spaces.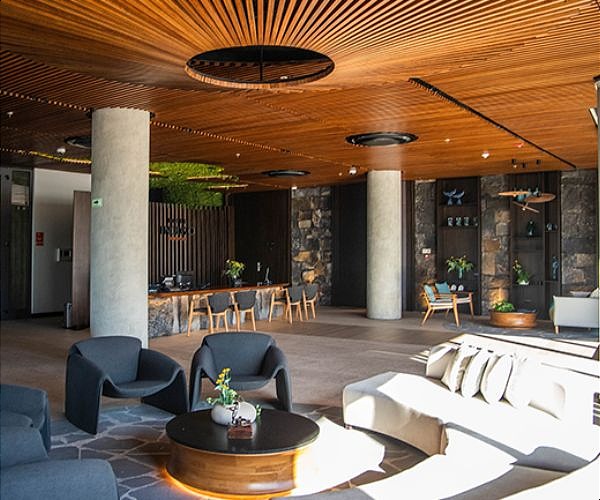 Carol Hoeller, Vice President of Global Brand Management for Hotel Indigo, commented: "The arrival of Hotel Indigo in the Galapagos marks a new and exciting chapter in our global growth story, as we bring our commitment to celebrate our hotels' vibrant neighborhoods and become part of the fabric of the community into South America. This is a truly unique neighborhood for us to take this first step, which will provide an authentic new experience for our guests."
The Director of BPO S.A., said: "Hotel Indigo Galapagos was conceived as a space of tranquility, serving as an ideal reset point for those experiencing a Galapagos adventure without having to leave the beauty of its surroundings. Every detail of this property has been carefully curated for an experience that sparks curiosity. This is as much a new chapter for Hotel Indigo as it is for tourism in the Galapagos, with the arrival of a successful global brand."
The Hotel Indigo brand is known for restaurants and bars that are local gems – lively spaces that lift spirits and foster connection through food and drink. As a nod to the island's extraordinary history, Darwin's Secret, the on-property restaurant, offers a mix of signature and destination cuisine that blends the local with the unmistakable taste of the sea and international influences to deliver a sensory journey of one of the world's hidden jewels.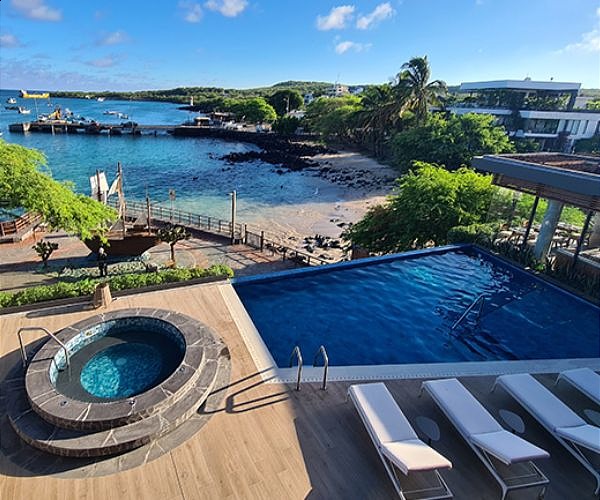 San Cristobal and the Galapagos Islands are a paradise for wildlife and bird watching. For those seeking outdoor adventures, it offers hiking, fishing, scuba diving and water sports, also known for having some of the best waves for surfing worldwide. The property is a short distance from the Mann, Punta Carola, and Puerto Chino beaches as well as local landmarks, including The Kickers Rock or Galapaguera Colorado Hill.
---
IMPORTANT NOTICE:
If you are reading this article anywhere other than on A Luxury Travel Blog, then the chances are that this content has been stolen without permission.
Please make a note of the web address above and contact A Luxury Travel Blog to advise them of this issue.
Thank you for your help in combatting content theft.
---
Given its unique location in a UNESCO World Heritage Site, a strong focus on sustainability is embedded in both the design and operation of the hotel, bringing IHG's Journey to Tomorrow commitments to life. Bulk amenities, the absence of single use plastics, and energy efficient equipment and materials complement the always-on educational guest programs to ensure the lowest possible carbon footprint. Hotel Indigo Galapagos is the first hotel in the Enchanted Islands with an Excellence in Design for Greater Efficiencies (EDGE) Certification.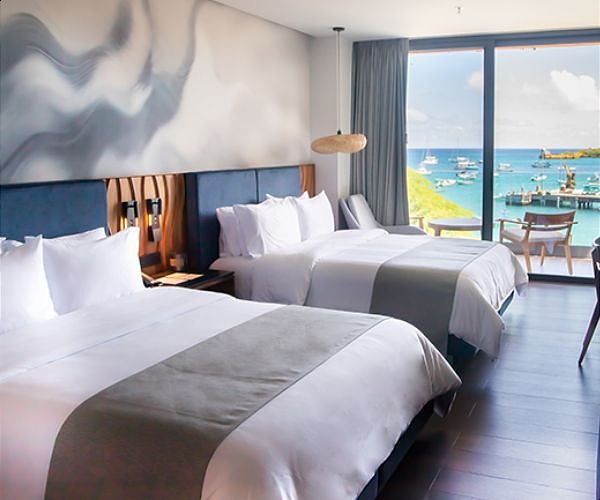 Hotel Indigo has 143 hotels open globally, with another 127 in the pipeline*. Recent and upcoming openings include Exeter, Panama City Marina, Brisbane City Centre, Tokyo Shibuya, and Guadalajara Expo. Guests will also have access to a best-in-class loyalty program, IHG One Rewards, which is centered around its guests – giving them richer benefits and more ways to earn than ever before, all powered by leading technology on its new mobile app.