Review: ÀNI Private Resort, Dominican Republic
By Michael Edwards on May 13, 2023 in Accommodation, Caribbean, Dominican Republic, Hotels, Regions, Resorts
This is your private resort, exclusively for your party. Plan the menu with the head chef. Set your own dress code for dinner. Drop into the spa for a holistic massage. Create your own playlist for the beach. Whether you visit as a group of six or 28, the entire resort is yours.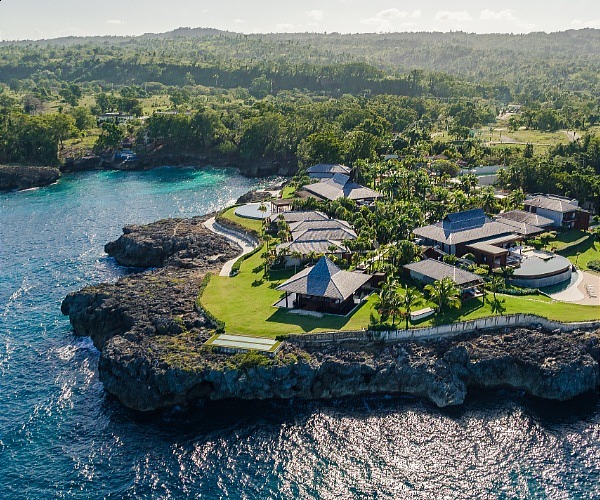 Peacefully perched on a fertile peninsula on the Dominican Republic's quieter north coast, this ÀNI private resort gives guests exclusive use of two living villas surrounded by 14 vast suites. Hummingbirds hover over lush tropical foliage.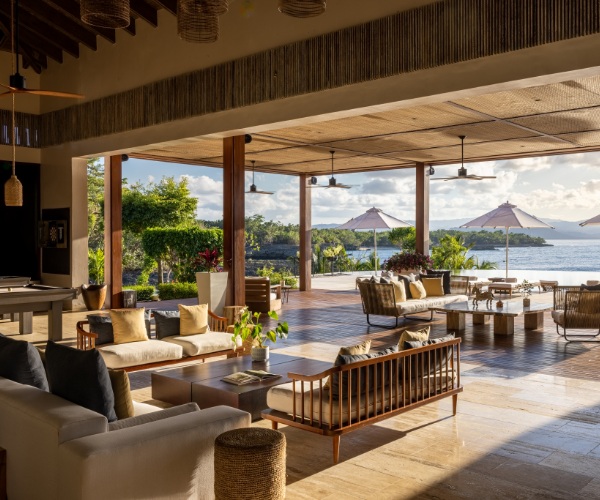 This is the no-worries-Caribbean. Where Latin American style meets Old World elegance. And for your inner child there is a corkscrewing whopper of a water slide …
Created from the word "andjani", meaning a journey forward, the ÀNI style of sharing memorable experiences pulls people together as it takes them onwards.
The welcome
ÀNI can arrange fast tracking through immigration at Santo Domingo airport with ÀNI staff taking care of luggage whilst guests sip a cooling drink in the lounge.
After a chilled flannel and iced passion-fruit juice welcome, guests are invited to canapés overlooking the Caribbean. No frustrating bureaucratic check-in here.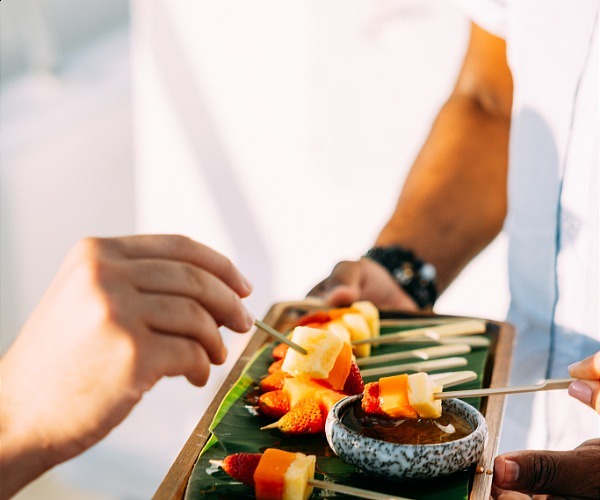 Instead of form-filling, target the canapés: tangy ceviche prawns, ladle the creamiest of guacamole onto tortillas. Meanwhile luggage is delivered to your room.
The suite
Long rooms are filled with blue-sky-azure-sea Caribbean light. Beneath dark wood ceilings there is a fern, orchid and wicker aesthetic. Vogue photo-shoot style comes to the Caribbean with a big budget.
Every secluded room has a full-width Caribbean view leading onto a teak terrace with sun loungers, sunken chairs, and table. A serene spot for listening to waves rhythmically breaking on the rocks below.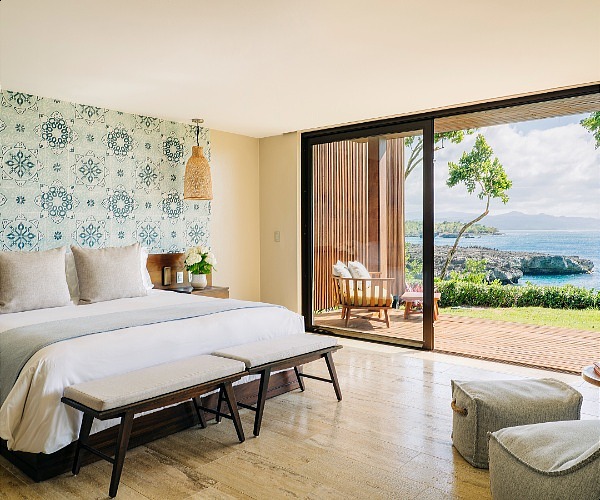 As soon as you wake use the remote control, from the epically wide bed, to raise the shutter on the sea view before stepping onto the cool acres of light marble tiling.
Few people head to the Caribbean to watch TV, but if they do a flat screen swings out from the wall complete with Amazon Prime and Netflix access.
Behind the bed lie a writing desk and an all-inclusive minibar. Rooms are divided by a back-lit onyx partition.
The bathroom
His and her wash units flow into a dressing area with a half-egg bath as the centre piece, backed by a dressing table. Light aquamarine frosted glass houses both rainfall and handheld showers. On arrival, guests are given a choice of fragrances.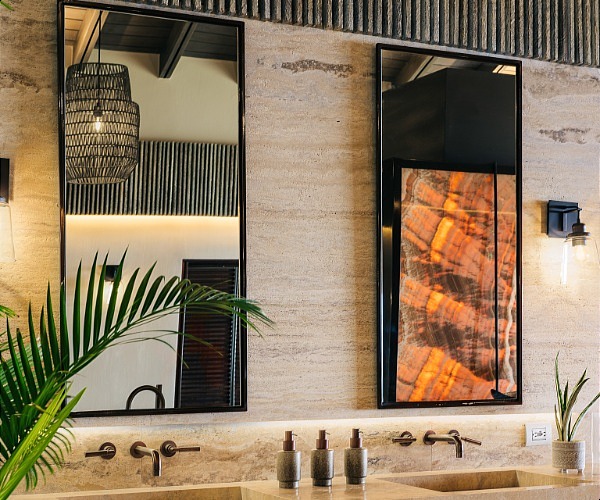 Your choice of toiletries: the lemongrass scented ÀNI signature or lavender or eucalyptus awaits by the outdoor garden shower too.
The facilities
As the resort is booked for exclusive use by a group, guests indulge in up to 12 spa treatments every day. The neighbouring gym is also open 24 hours a day.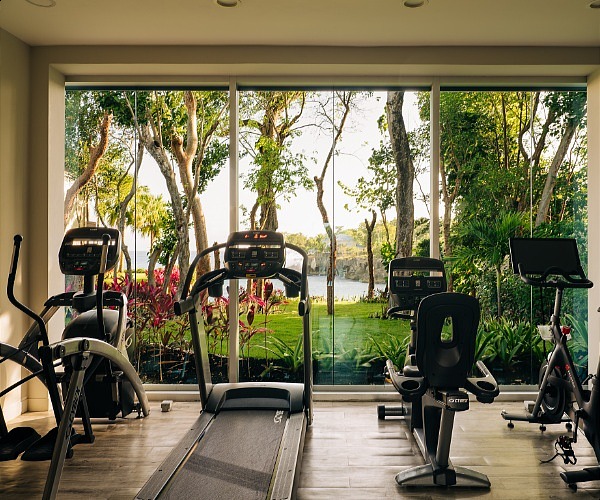 Both Amber and Larimar villas look onto infinity pools. There are submerged seats for games of chess and draughts.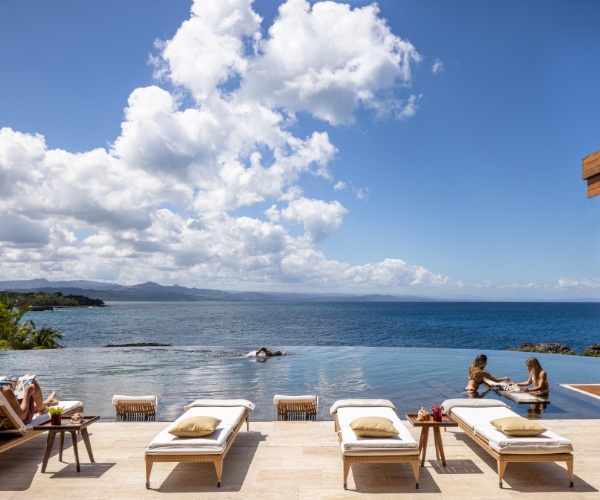 Lunch and dinner are moveable feasts. Cooled by sea breezes and lit by candles, dinner can be served with sea views from the open-sided teak pavilions of Amber or Larimar. Another evening, we dine al fresco under a canopy of fairy lights.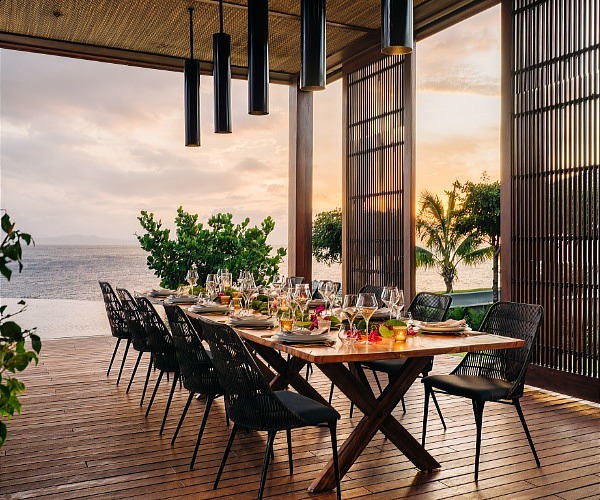 The chefs are vastly experienced at putting on Dominican specialities, Mexican meals, Italian nights, seven-course taster menus – or whatever you choose.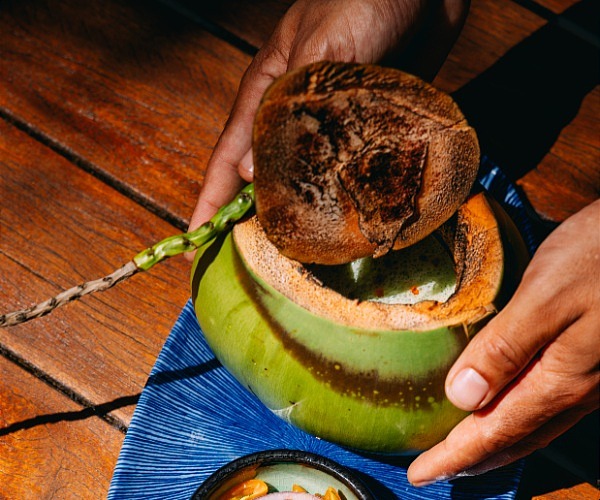 Edison, Activities Manager, as well as providing a tennis hitting partner and facilitating water sports, organises early morning bike rides and hikes.
Location
Guided by Edison, an uphill hike through this rural slice of the Dominican Republic sets the scene. We stroll past almond, avocado, cashew, cherry, coconut, lemon, orange and papaya trees. For locals, breadfruit or plantains freshly picked, boiled, and mashed often make for a frugal breakfast.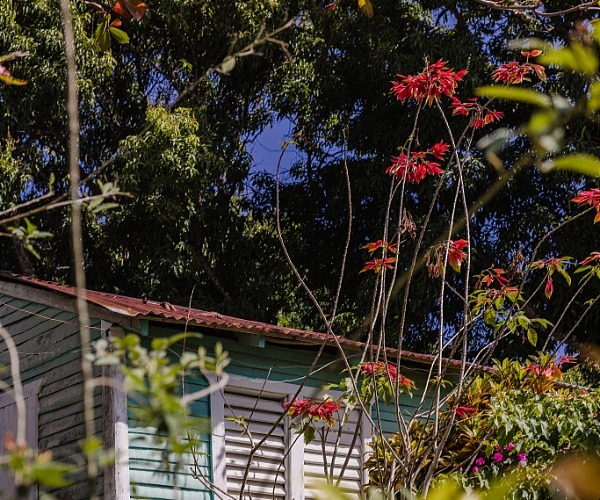 The hike passes a small wooden church that seats a mere 60. Remember that this was the island where Columbus, representing the Spanish Catholic Kings, first set foot in the New World and many people are devout Catholics.
Other nice touches
The nice touches are endless. Washing promptly returned as part of the turn-down service, a nightly gift, iced coconut juice when you return to the resort, an almost-spiritual squadron of wish lanterns lighting the night sky on the final evening, a bag for taking home wet swimwear after that last dip …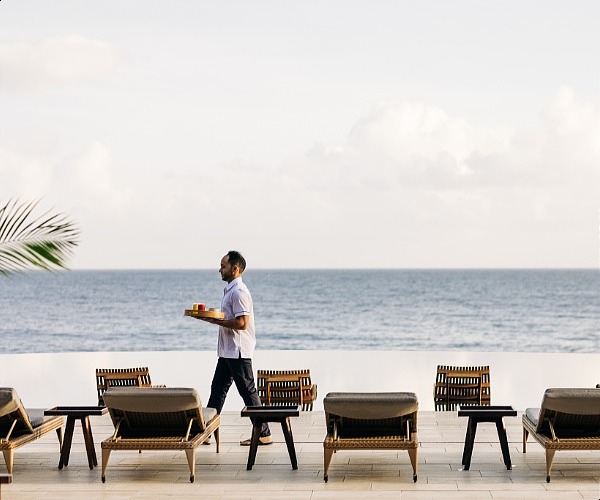 Service is beyond sublime. Waiters sense when you need a margarita and quickly learn exactly how you like your skinny decaf latte.
Art displayed is from the nearby ÀNI Art Academy founded by ÀNI owner Tim Reynolds who, setting-up the charitable educational establishment, said, "I can either fill my house with art or fill the world with artists." Guests can visit the academy and commission work from the students.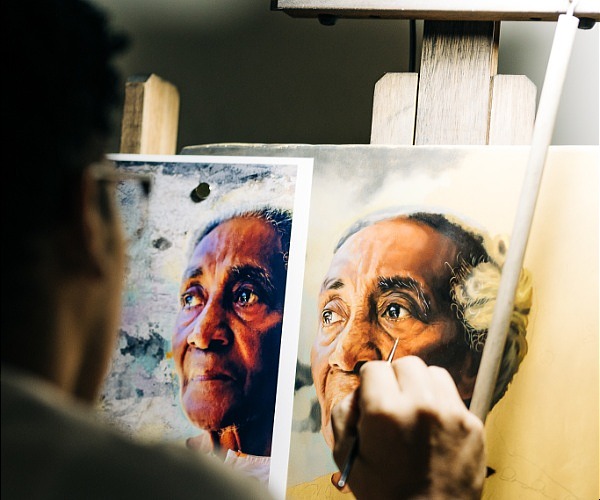 A cookery master class from Juan, the executive chef, teaches guests how to bring Caribbean flavours into their home kitchen with a red snapper ceviche.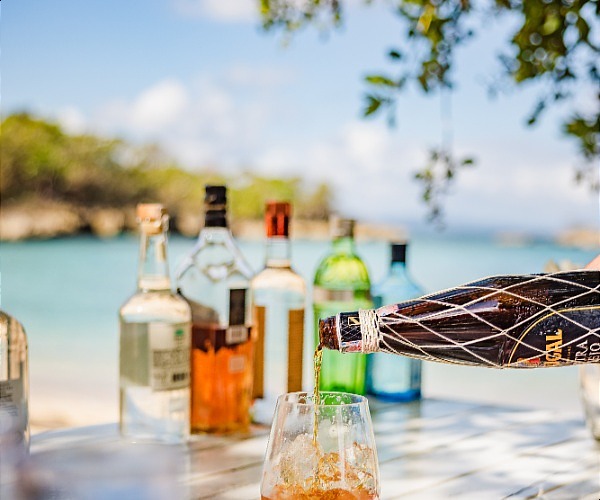 Every evening, the pre-dinner slot is always a highlight: a cocktail-making masterclass, rum-tasting and cigar rolling, a vibrant folk-dance show, a sunset cruise, or an early evening movie.
The cost
Reservations start from a minimum of five nights at $14,000 per night. From there prices increase, depending on the group size and length of stay.
---
IMPORTANT NOTICE:
If you are reading this article anywhere other than on A Luxury Travel Blog, then the chances are that this content has been stolen without permission.
Please make a note of the web address above and contact A Luxury Travel Blog to advise them of this issue.
Thank you for your help in combatting content theft.
---
The best bit
ÀNI staff drive seven minutes to a quietly idyllic crescent of a cove at Rio de San Juan to set up an impromptu beach club: sun-loungers, trestle-table bar and your playlist.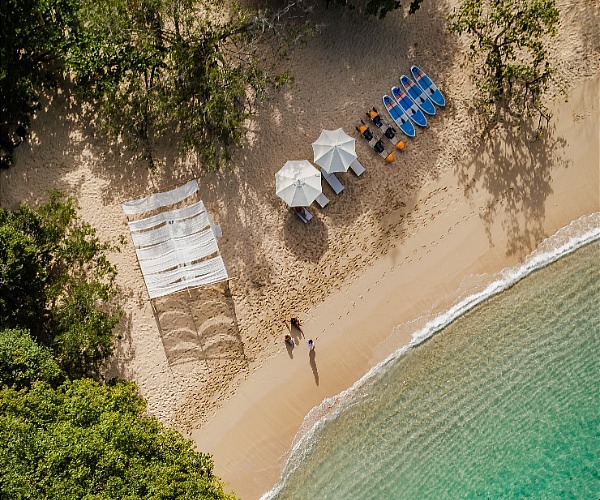 There is even wi-fi so that you can send home images of you kayaking or paddle-boarding towards the horizon. When ÀNI masseuses set-up an al fresco spa for foot or head massages guests slip into Zen-mode.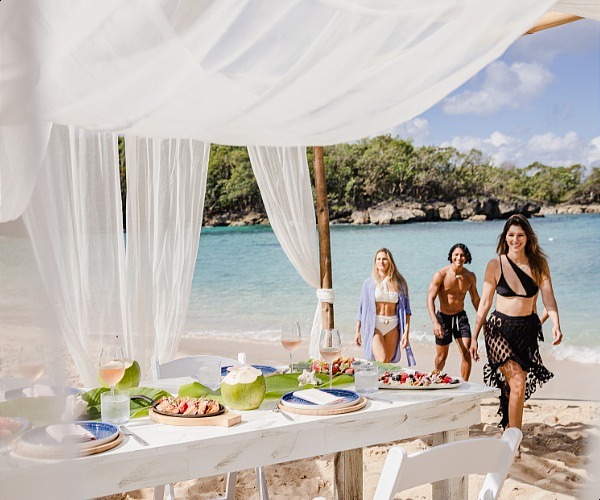 And then a BBQ is served by ÀNI's immaculately white-shirted staff. They help guests, shaded by white chiffon curtains, to chicken, lobster, pork and ribs with accompanying avocado and mango salads.
The final verdict
This is the holiday of a lifetime with your favourite people, your favourite activities, your favourite food. There is A-list living at the pop-up beach club and rock-star chic on the sunset cruise.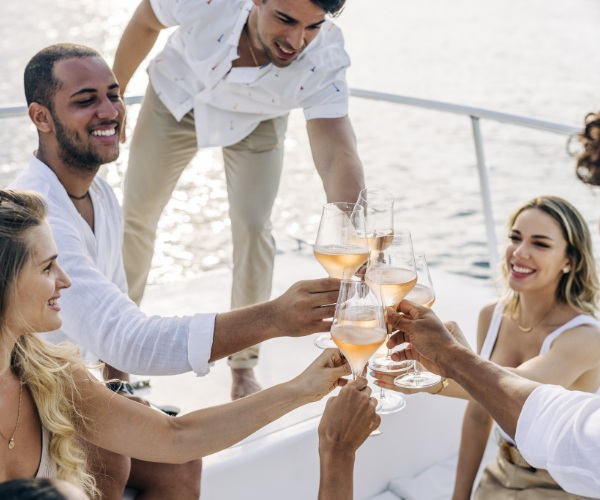 All this at what may become your favourite destination on the planet. Unless you drop into one of the other ÀNI Private Resorts in Anguilla, Thailand or Sri Lanka …
Disclosure: Our stay was sponsored by ÀNI Private Resorts.