nhow London Hotel is an urban sanctuary where the sleek sophistication of contemporary design meets East London's creative energy. Part of the Spanish NH Hotel Group, this picturesque open-house lifestyle hotel is set among some of the city's most eclectic neighbourhoods, making it more than just a hotel – it's a cultural hub that mirrors the spirit of its surroundings.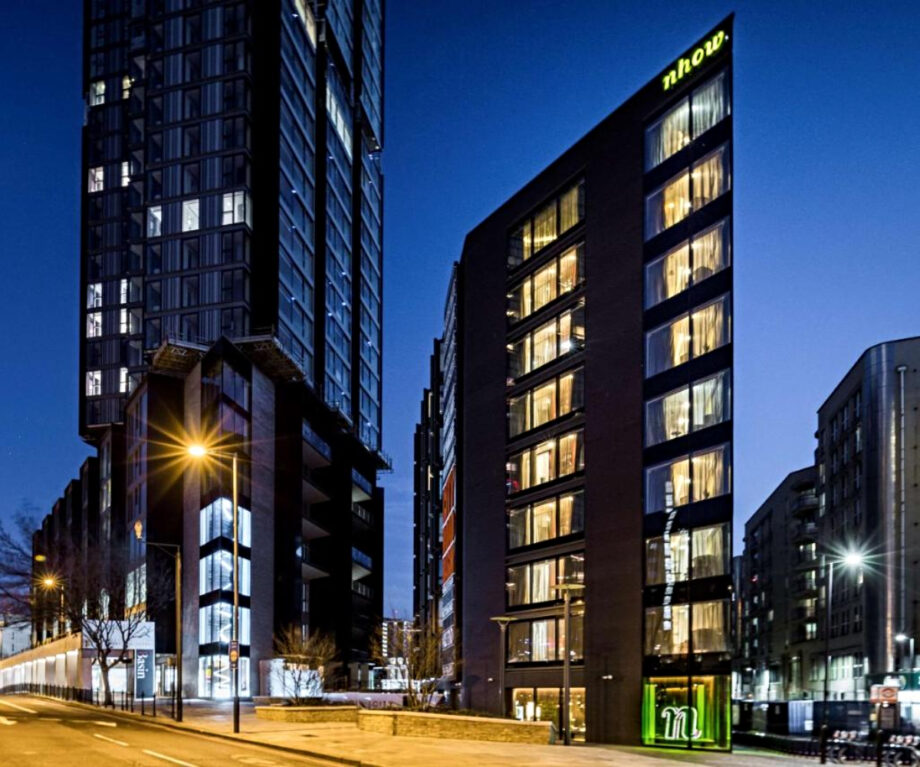 The welcome
On entering nhow London, I'm greeted by a splash of colour and struck by the funkiness of the hotel's interior. A stone's throw from an iconic Big Ben which is playfully reimagined as a rocket, I check in at the hotel's futuristic reception desk where everything runs like clockwork.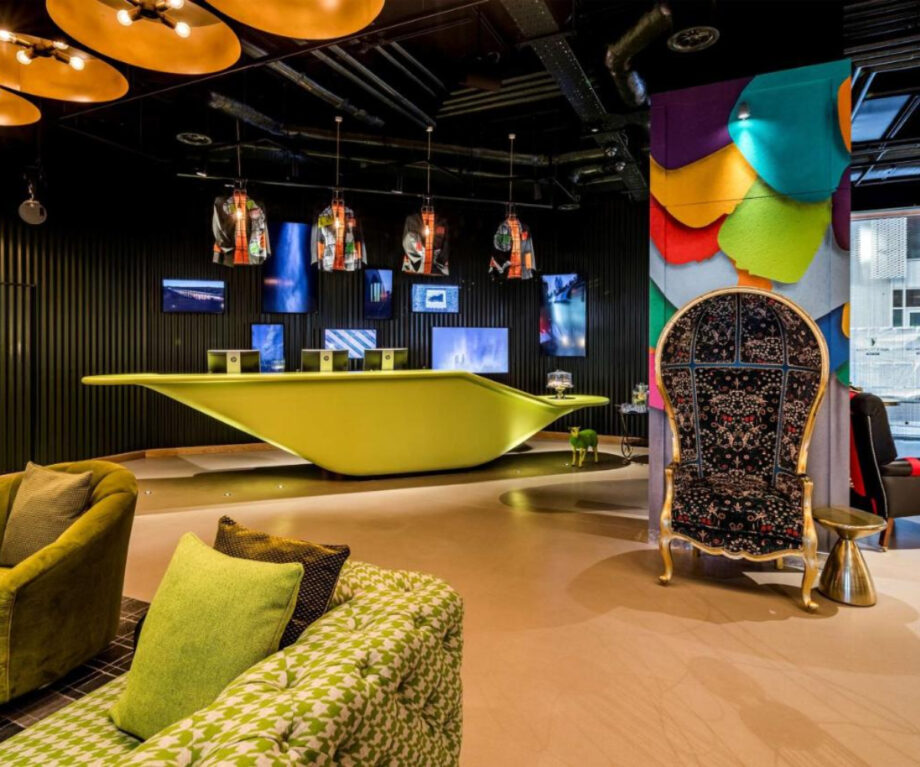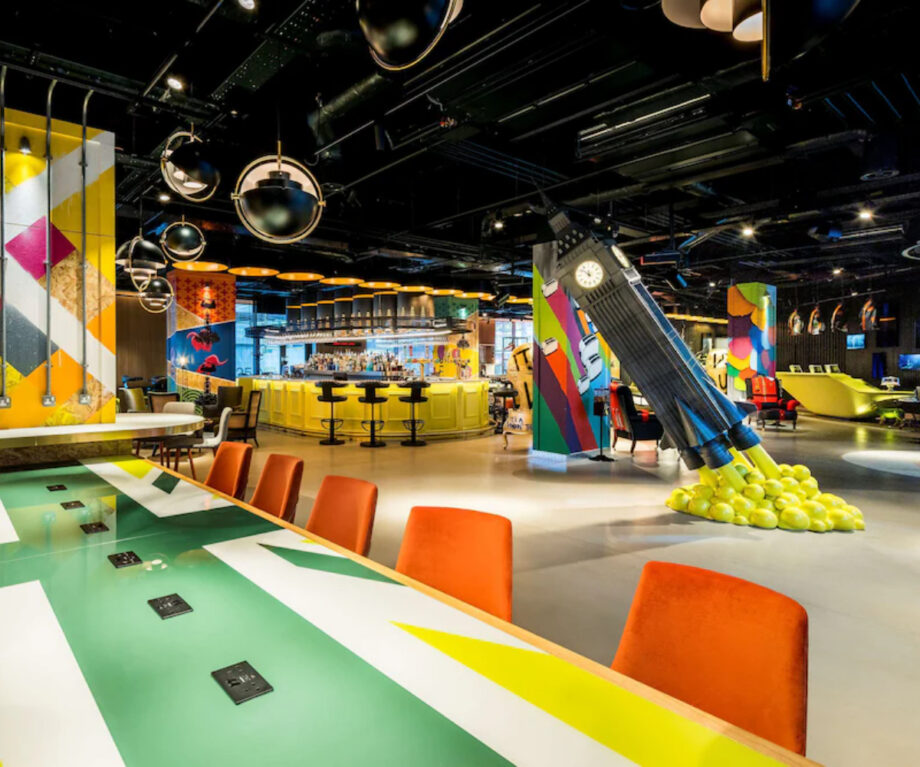 The room
As I walk down the corridor to my room (615), the door to each room is like the front door of a Georgian home, each brightly coloured.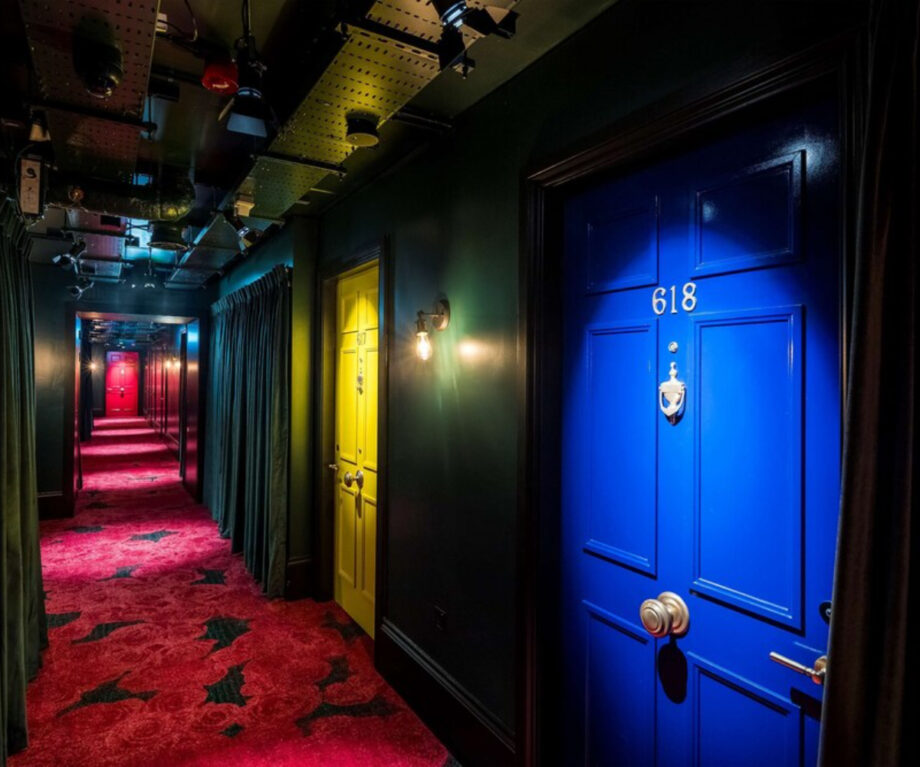 My room is a junior suite. Suites in London are not always that spacious but this one is generous with ample space to spread out and relax. I enter along a corridor, where there is a desk, Nespresso machine, minibar, Marshall Bluetooth-enabled amplifier and a little bin next which cheekily says "We won't tell" at its base.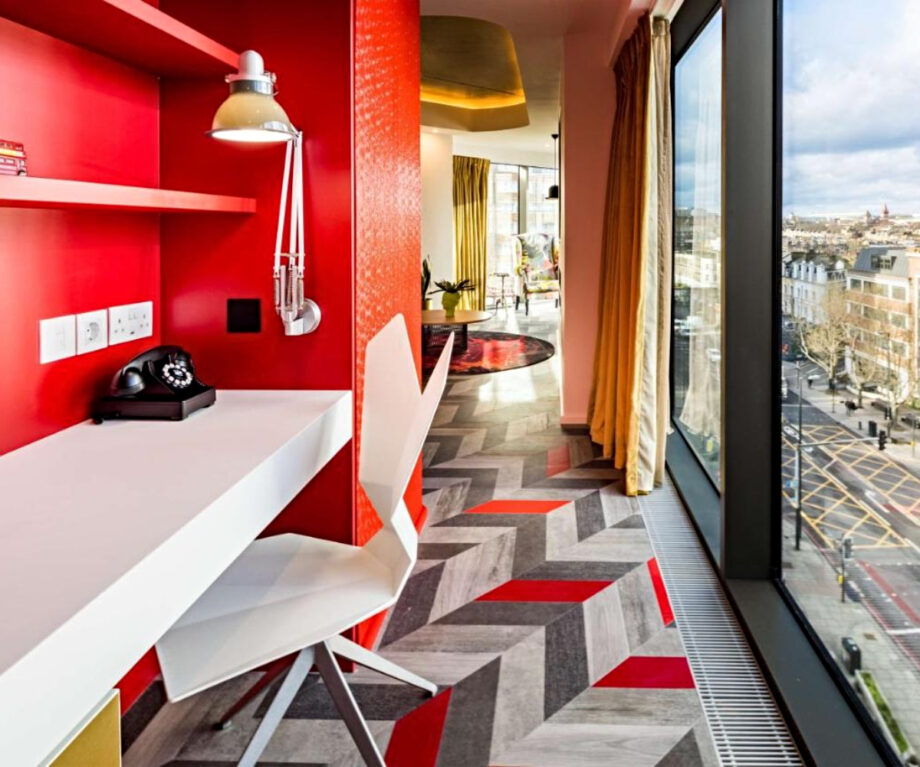 This leads on to a lounge area with a corner sofa and large, wall-mounted TV, and "London Calling" written in a graffiti style on the wall.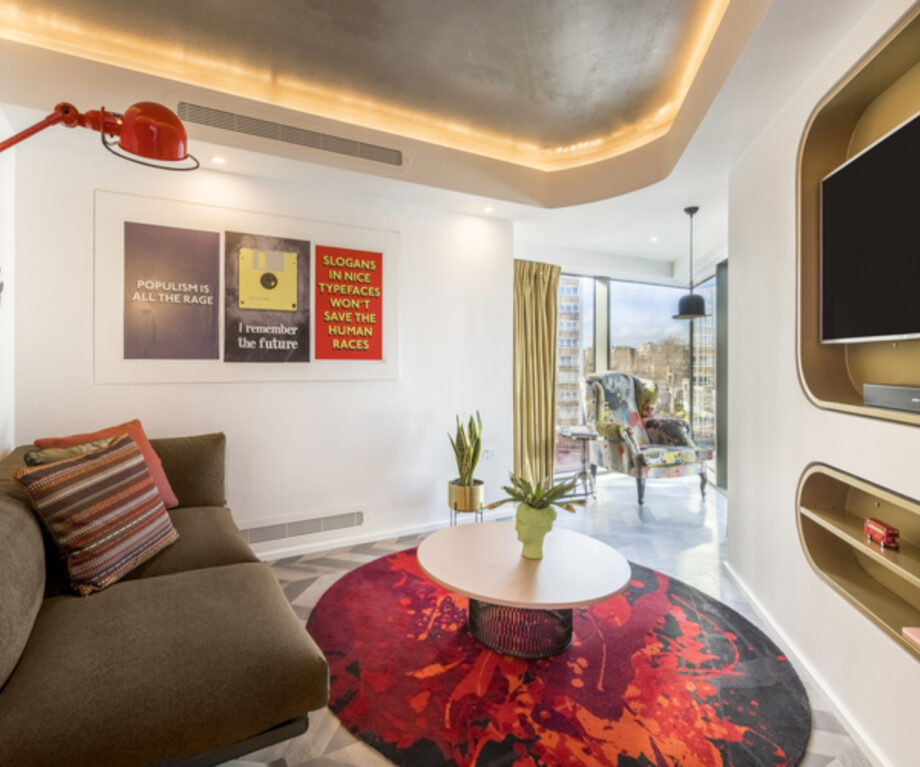 In the corner, on the apex to the building, is a funky armchair where you can read a book or watch the hustle and bustle of where Hoxton, Islington and Shoreditch intertwine below. My room overlooked Bunhill 2 Energy Centre which I was intrigued to discover is situated close to a disused Underground station (City Road) and utilises waste heat from the Tube to warm homes, two leisure centres and a school in Islington.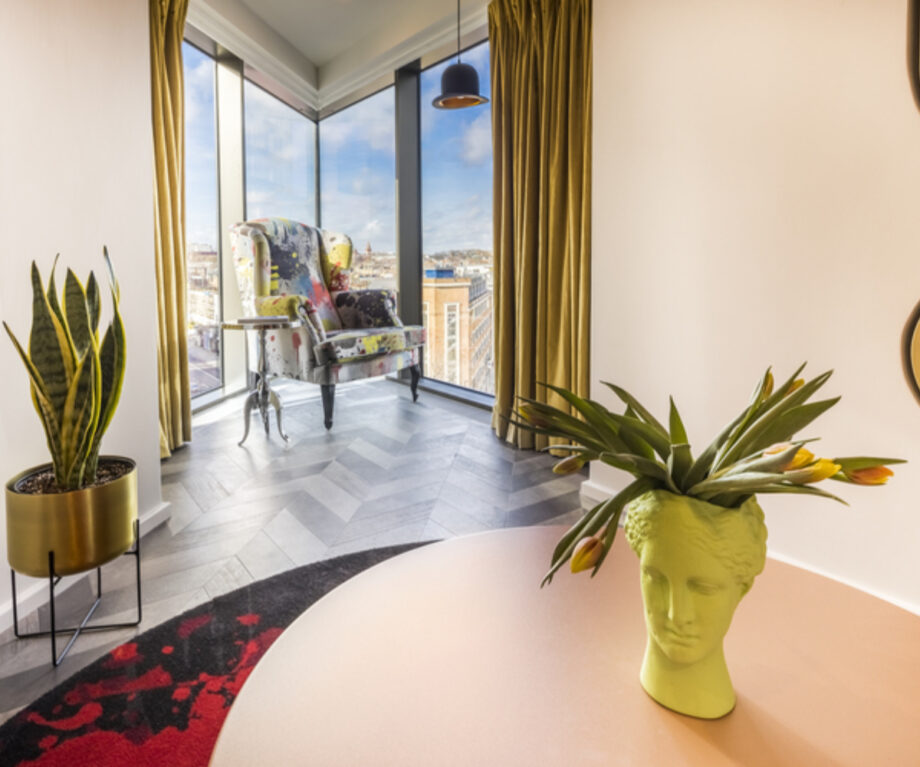 Separated by a partition is the bedroom with a king-sized 'NH Sleep Better' concept bed. All innerspring mattresses have been custom-built for the NH Hotel Group to meet the highest expectations, and it certainly didn't disappoint on the comfort stakes. A mirrored wardrobe contains a safe, gowns and slippers, hair dryer, ironing board and iron, and shoe shine kit. There's the late Queen's picture in bright green above the bedhead, and another TV in the corner of the room.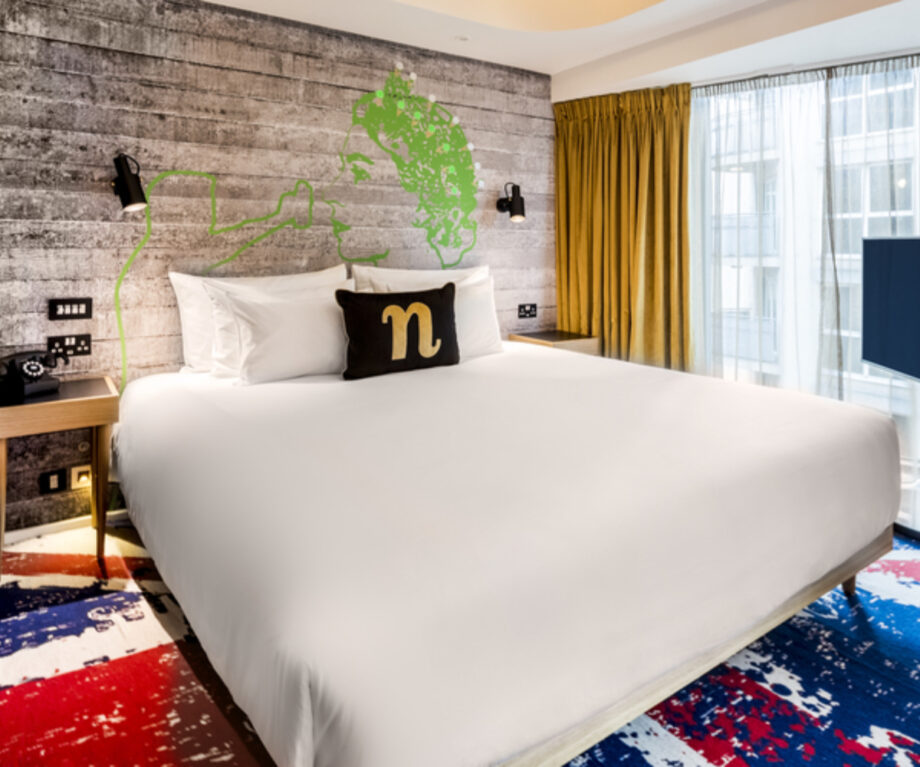 The bathroom
Just off from the bedroom is a rather striking green-tiled bathroom, complete with rain-effect shower and separate bath, and thoughtful items such as a heated towel rail and shaving mirror.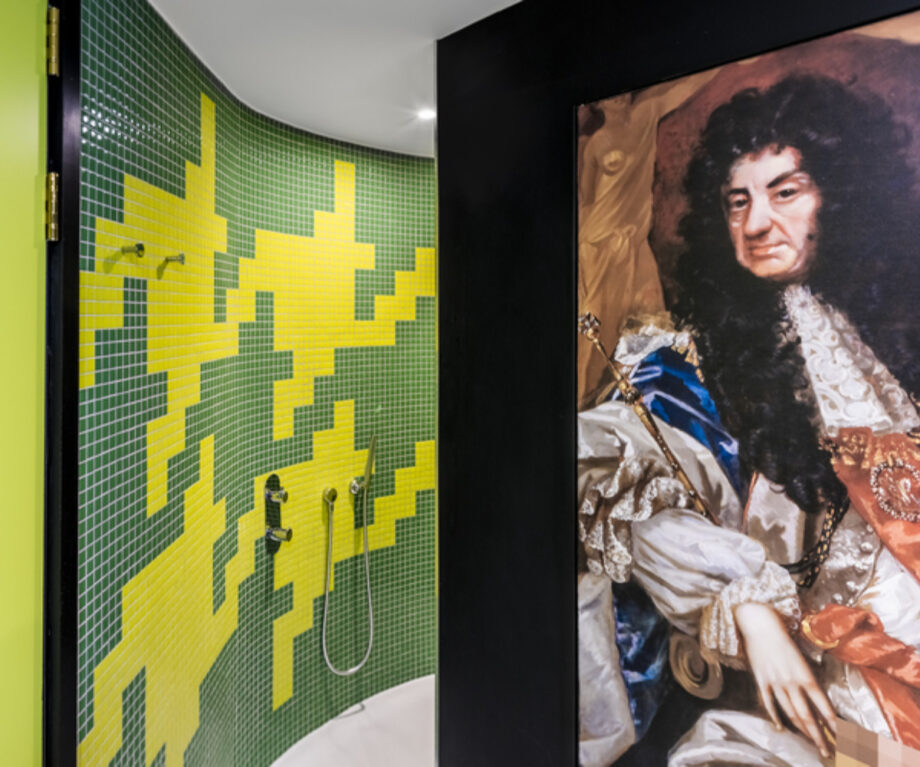 There are nhow branded toiletries as well as lots of extras – bars of soap, shower caps, comb and hairbrush sets, lip balms, baths salts, shaving kits, dental kits and even sisal pads.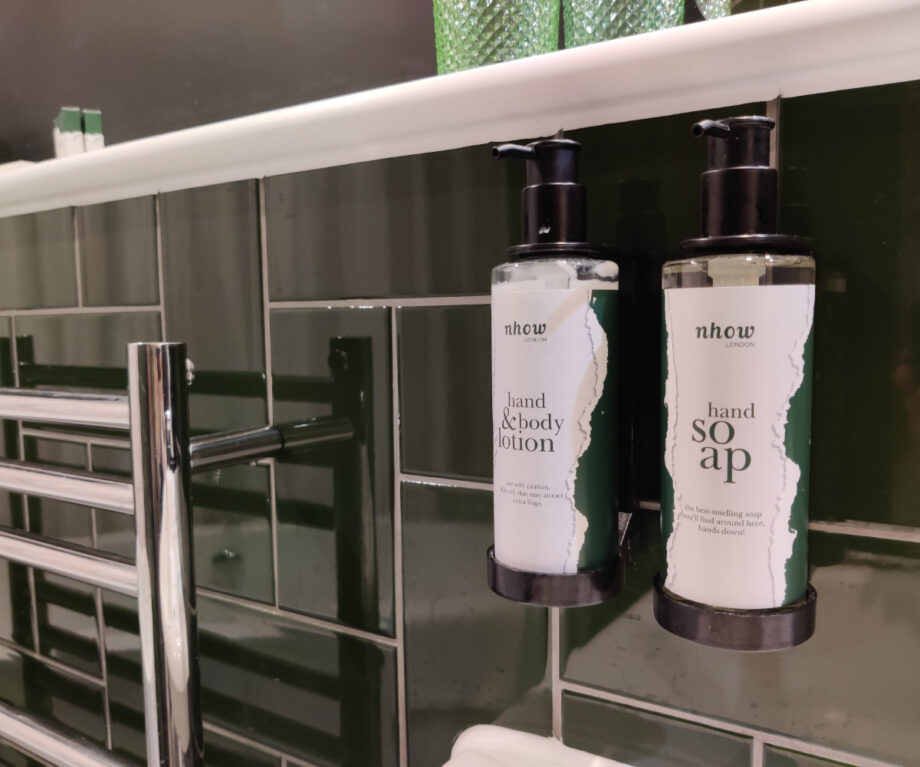 The facilities
guilty by Olivier is the laid-back, informal restaurant at nhow London, led by renowned Portuguese chef, Olivier da Costa, offering an array of delectable options, including salads, pasta dishes, burgers and homemade pizzas – a perfect blend of modern design and a relaxed vibe, providing guests with a stylish and enjoyable dining experience.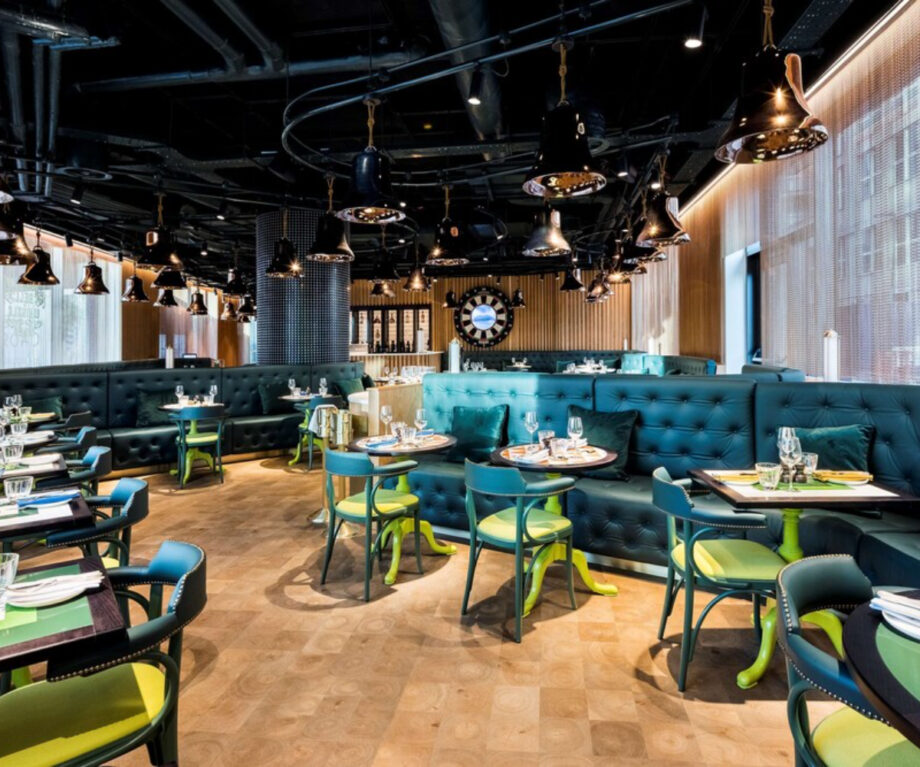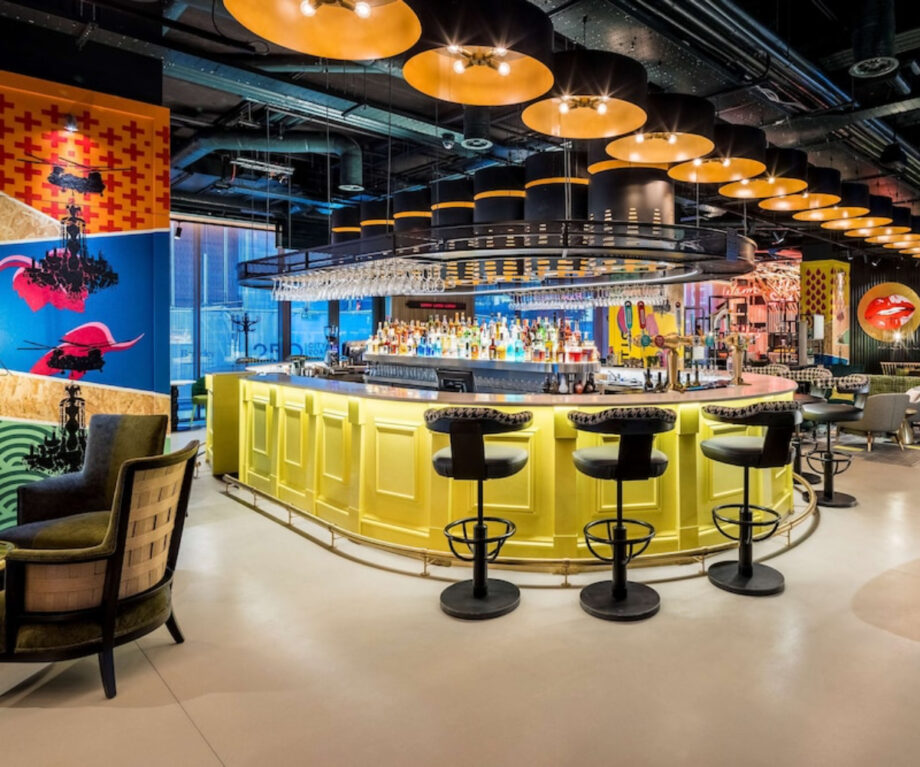 I enjoyed the octopus carpaccio with vibrant bell peppers and a drizzle of extra virgin olive oil.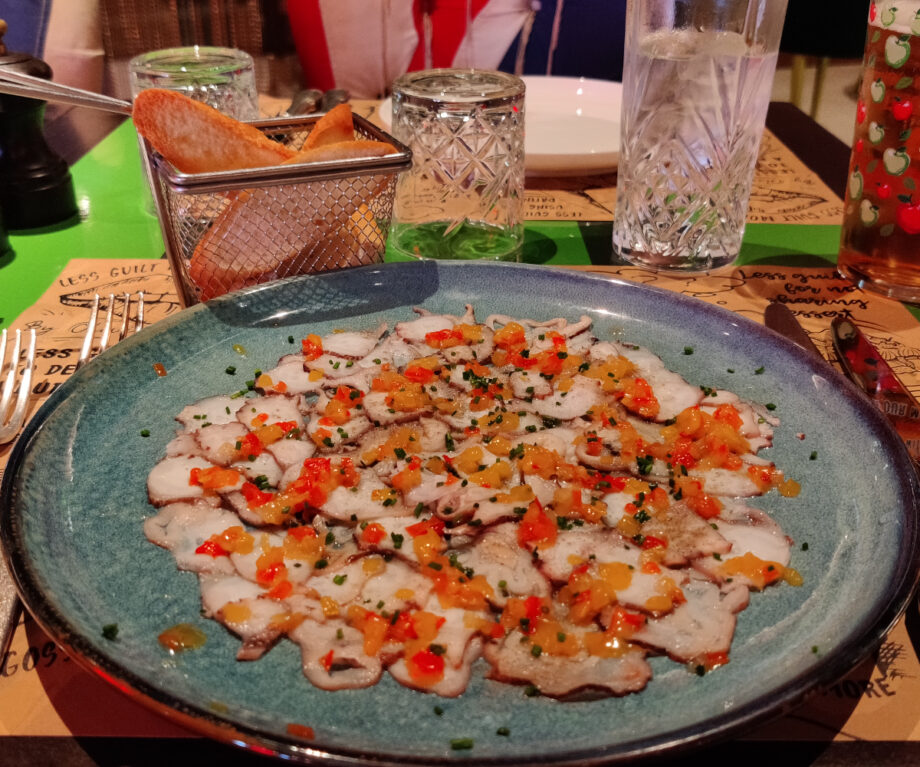 The burgers come with names such as 'OIivier' (Olivier sauce, mushrooms, onion and a fried egg), 'Defiant' (served between a double cheese toastie, bacon and baconnaise), 'Guilty' (lettuce, tomato, gherkin, red onion, Cheddar cheese, bacon and fried egg) and 'Shameless' (burrata, baked tomatoes, pesto and crispy pancetta). I opted for 'Opulent' – a delicious wagyu beef burger with black truffle and a truffle mayonnaise, along with a tomato and basil sald from the choice of sides.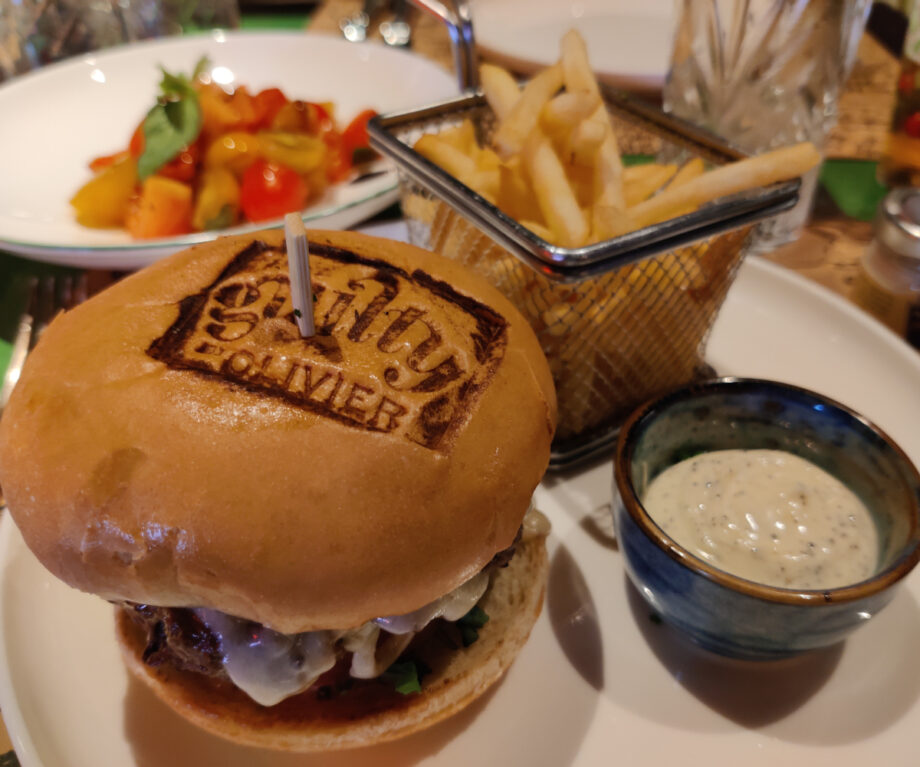 A warm and comforting apple crumble, with apple, almond and a velvety vanilla ice cream was an indulgent way to complete the meal.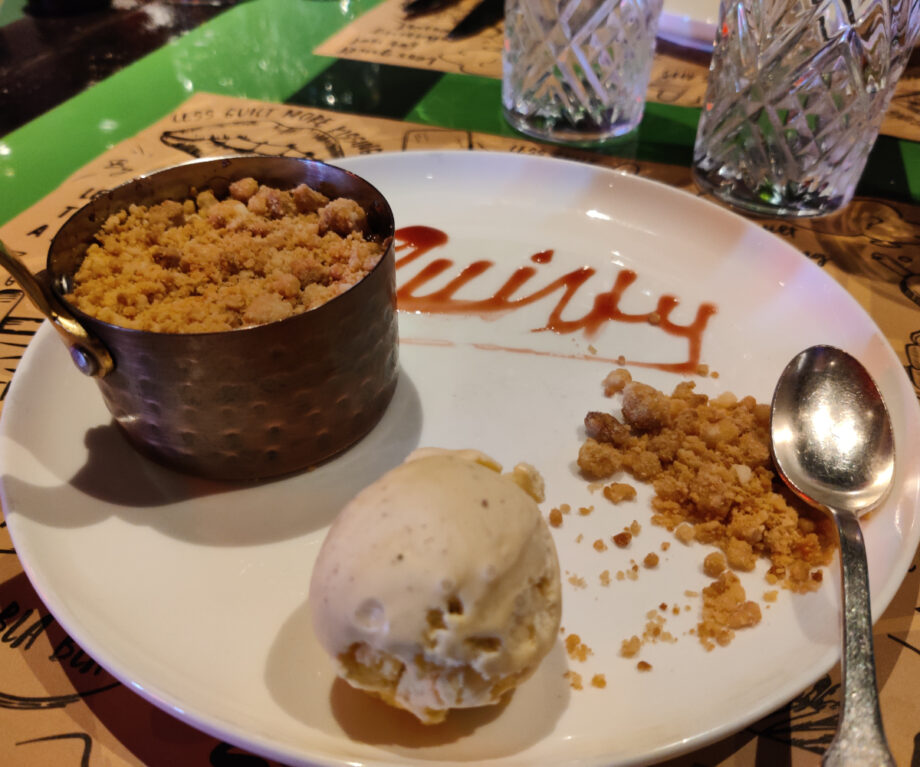 Breakfast is a buffet affair with fresh fruits, patries, cooked options and more, not to mention a few bold nhow London touches such as a Union Jack-clad Smeg toaster and a London Eye-like ferris wheel laden with cakes.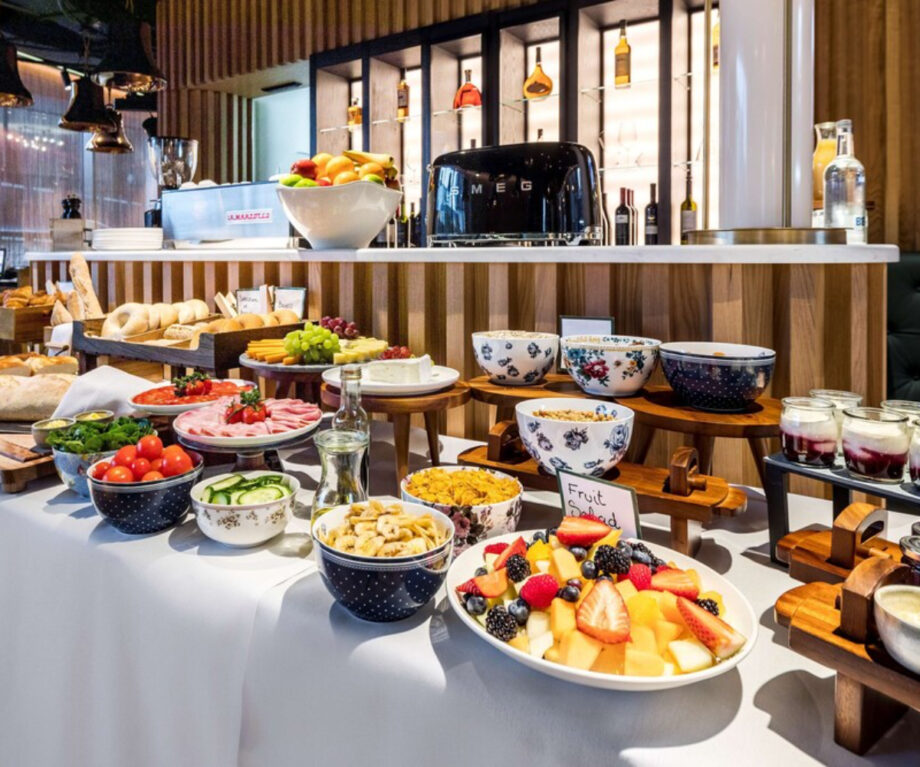 The location
nhow Hotel London is equidistant from Angel and Old Bank Underground stations, which are both on the Northern line and each just a 10-minute walk away. It is strategically situated close to the heart of Shoreditch, one of London's trendiest and most vibrant neighborhoods. Just 5 minutes' walk from City, University of London, it would be a very convenient location for anyone working there or for visiting parents. The British Museum and British Library are also close by, as is Spitalfields Market.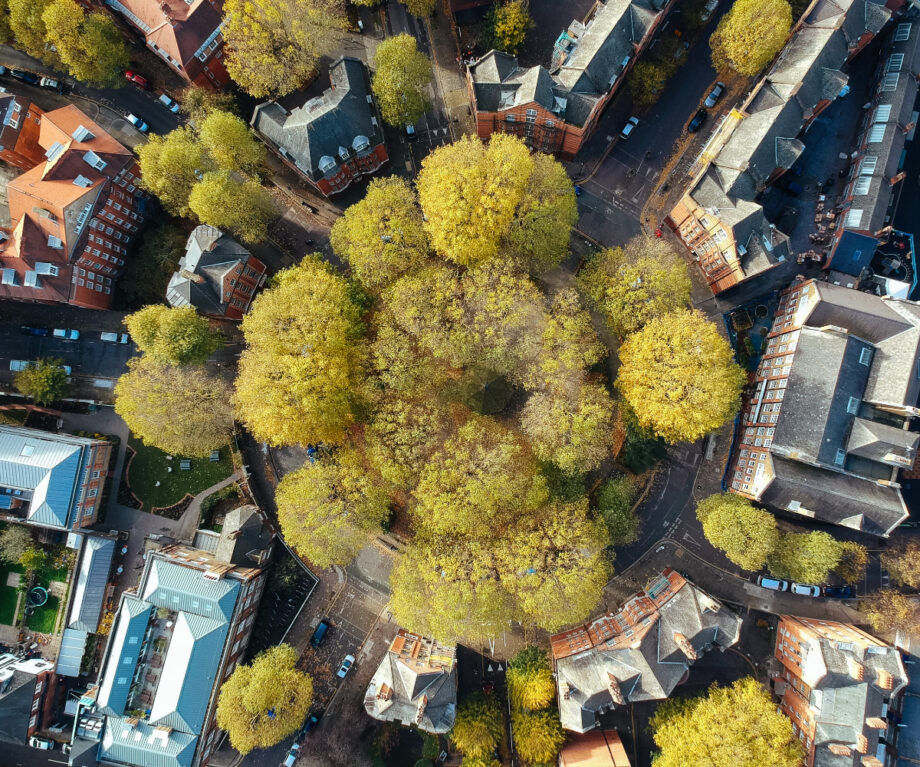 Other nice touches
The thoughtful inclusion of plush bathrobes adds an extra layer of comfort, allowing guests to unwind after a day of exploration or business meetings, whilst complimentary access to a well-equipped gym ensures that health-conscious visitors can maintain their fitness routines. Another nice touch is the complimentary use of Brompton Bikes, promoting not only sustainable transportation but also providing an enjoyable and eco-friendly means for guests to discover the city at their own pace.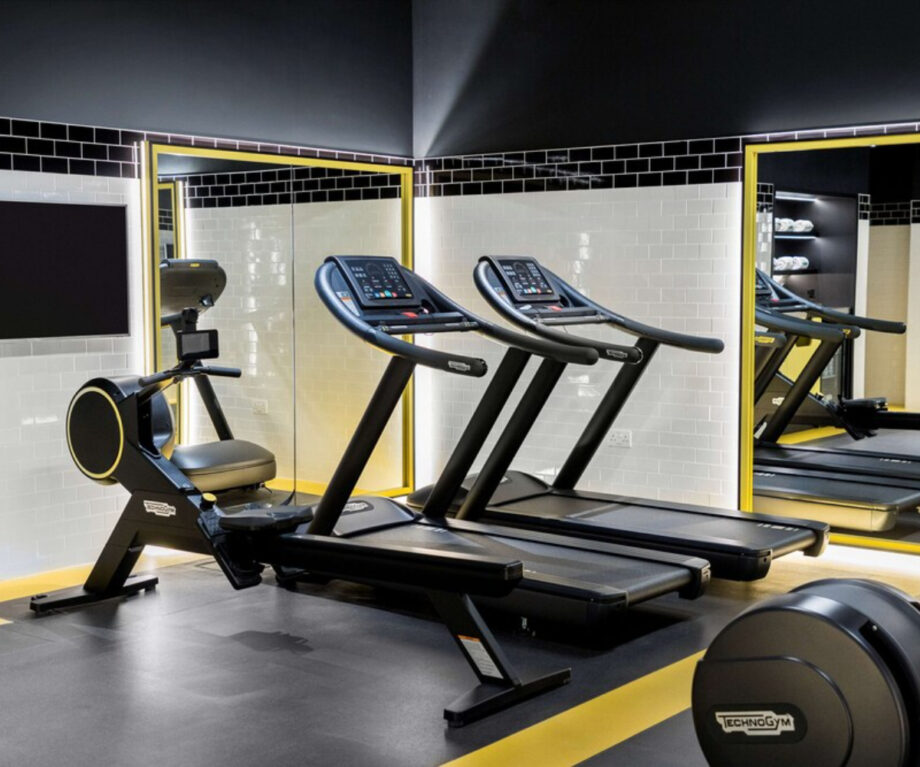 The cost
Rooms at nhow start from £120 per night.
nhow Suites start from £216 per night.
The nhow Penthouse starts from £420 per night.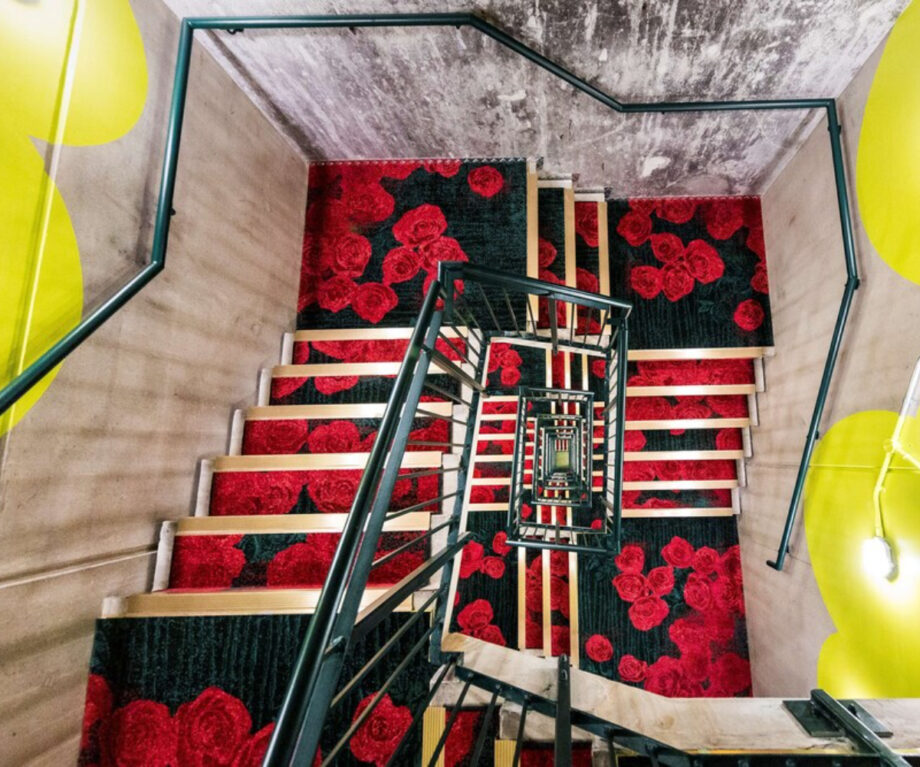 The best bit
I think the best bit about my stay was the space afforded by the nhow Suite. At 47 m², that's pretty generous by London standards.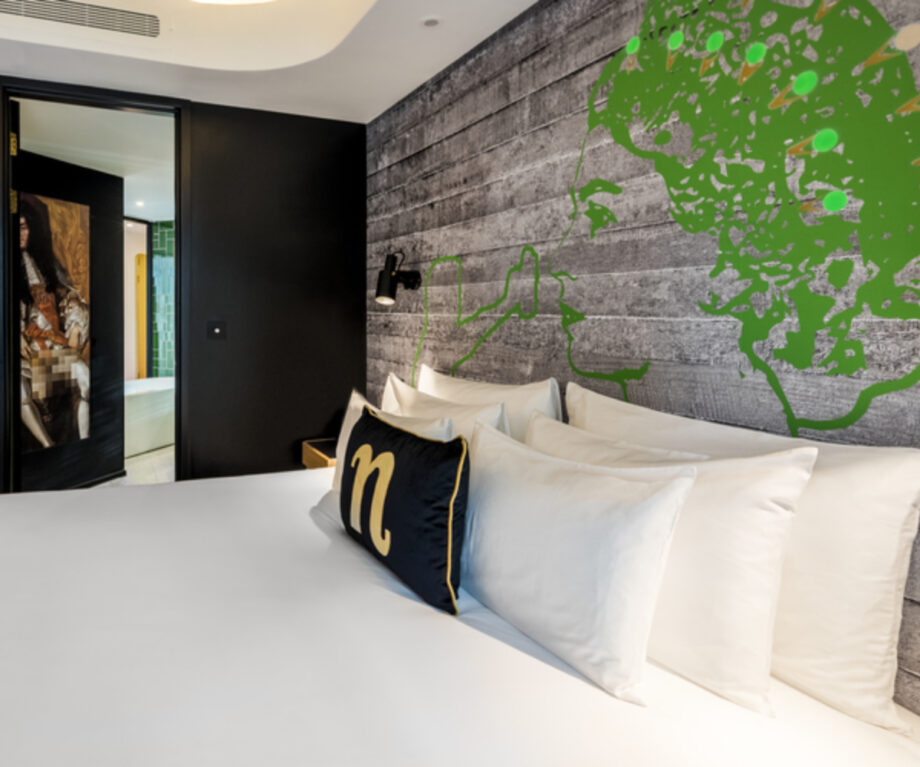 The final verdict
nhow London's unapologetic embrace of unconventionality and quirky charm is arguably what makes it stand out. Uniquely-themed rooms that challenge the ordinary, and eclectic art installations that defy traditional norms, make the hotel a playground for the avant-garde and a haven for anyone seeking an immersive stay that is as vibrant and unconventional as the city it calls home.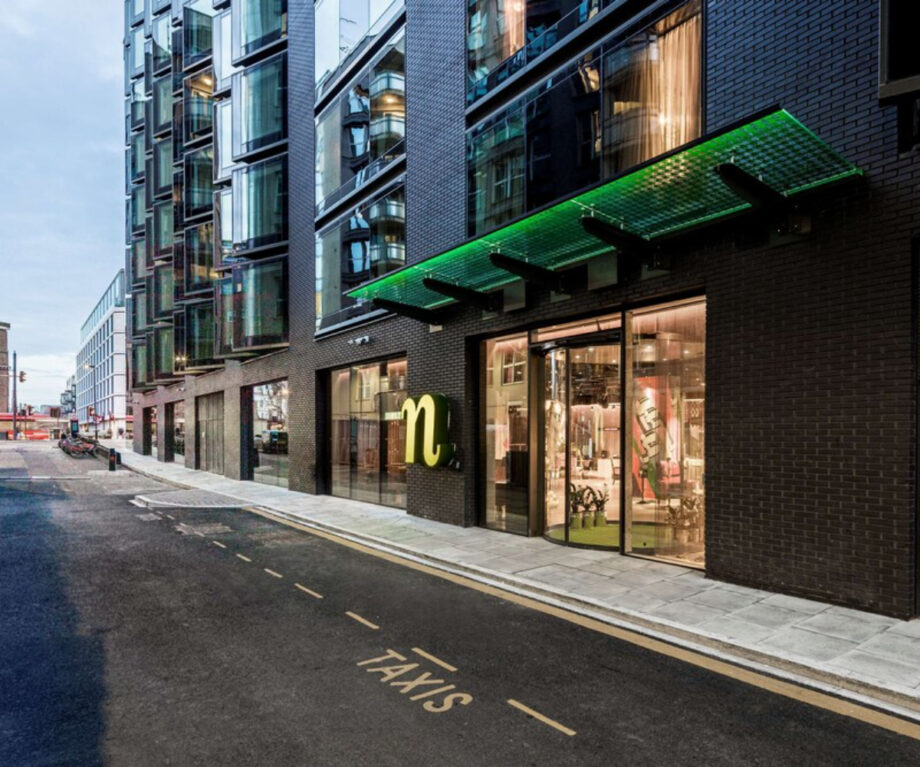 Dislcosure: Our stay was sponsored by nhow London Hotel.
Did you enjoy this article?
Receive similar content direct to your inbox.
.kadence-form-193324_b35617-ee .kadence-blocks-form-field.kb-submit-field { display: none; }