Short stay: Hilton Amingiri Resort & Spa, Maldives
By Kristof Eyckmans on Apr 01, 2023 in Accommodation, Asia, Family Travel, Featured, Food and Drink, Going Out, Hotels, Maldives, Regions, Resorts, Restaurants, Spas & Pampering, Speciality Travel, Travel Miscellany
It was just a matter of time for a Hilton resort to arrive in the Maldives even though the brand was already represented by the Waldorf Astoria, Conrad and the Curio Collection. So in July 2022 Hilton Amingiri Maldives welcomed their first guests and the raving feedback got our curiosity tickled, hence why we packed our bags and went for a family visit to find out if everything we heard was true.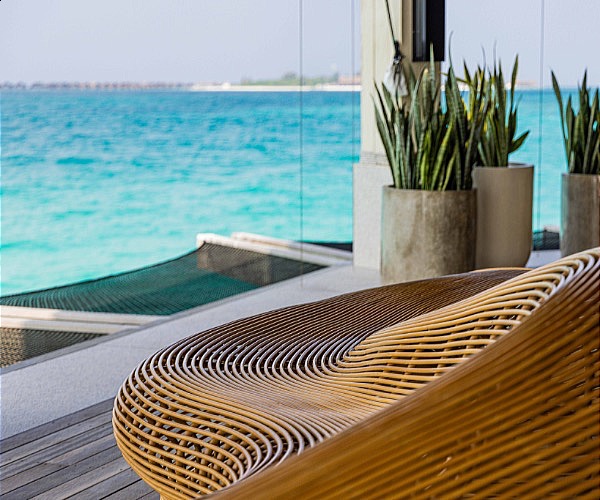 The welcome
When the general manager and a whole bunch of other staff members come out to greet you upon arrival, the tone is instantly set for a wonderful stay. All too often I notice these small details are overlooked at other properties and while I understand it's impossible to welcome all the guests arriving at the resort, I did notice it was far from an exception.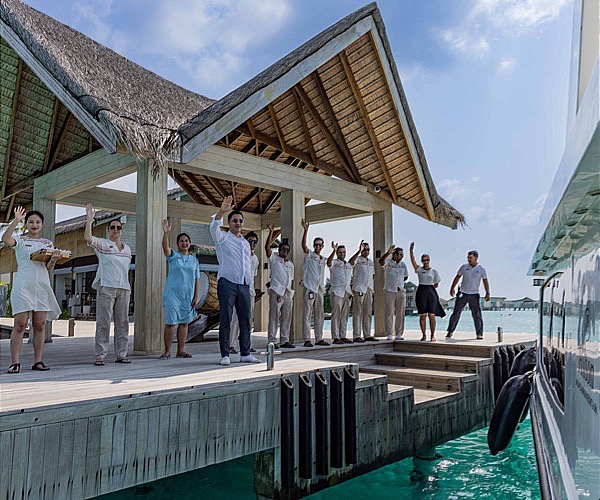 The room
We stayed in a one-bedroom overwater suite and with 180 square meters of space it surely felt more like a villa instead of just a suite. While the terrace, pool and hammocks are certainly inviting at any given moment of the day, the interior of the villa deserves some of your attention too, especially the massive open plan bathroom that makes the room feel even more spacious.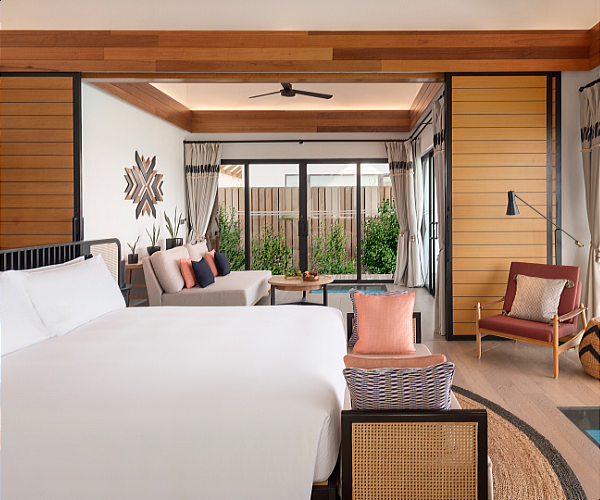 Thanks to some massive sliding doors our villa could be separated in 3 distinct rooms being the bathroom, bedroom and lounge area, all of which were inviting thanks to the warm decor, quality finishes and even glass panels in the floor through which you could check for marine wildlife under your feet. It also allows families like us to use the lounge area as a spare bedroom where the little ones have some well deserved shut-eye while the parents can still enjoy all the luxury of the villa and outdoor space.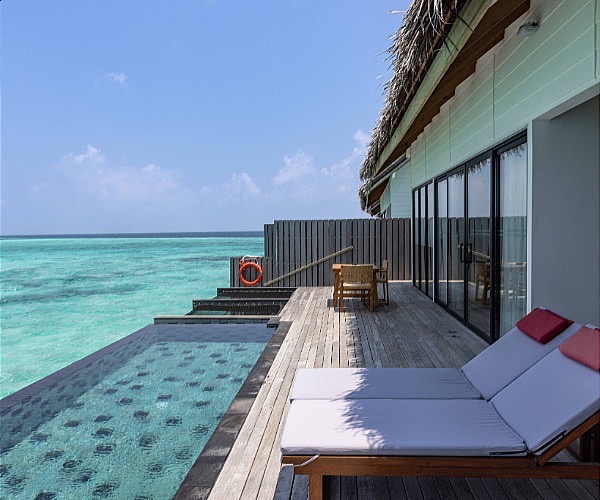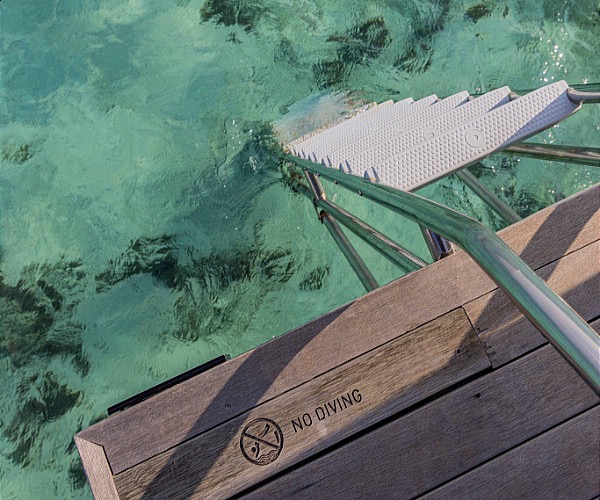 The bathroom
As mentioned before, the bathroom was open plan and thanks to the freestanding tub, giant mirrors and well thought after lay out, it felt like I could waltz in it. All the usual amenities were on hand and again they thought things through with separate towels for outside and inside, same for the slippers, and so on. Of course being in a tropical climate gives you some options which aren't always available elsewhere, like outdoor showers and every time I get a chance to use it I will do so. The only downside is the fact that it is quite visible from the water or the passing boats so I suggest only using it to rinse of the salty seawater after a good swim or a snorkelling session.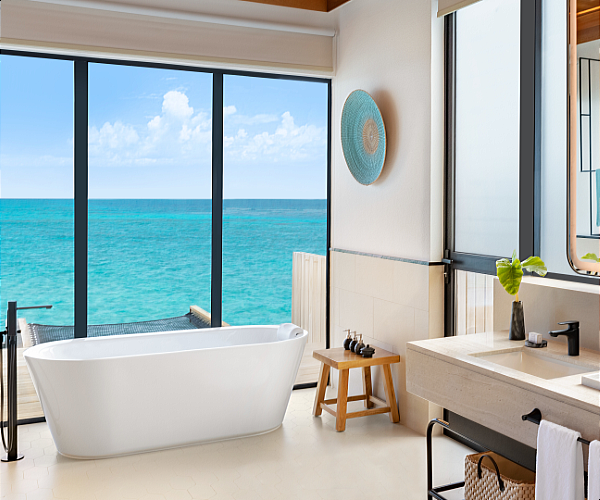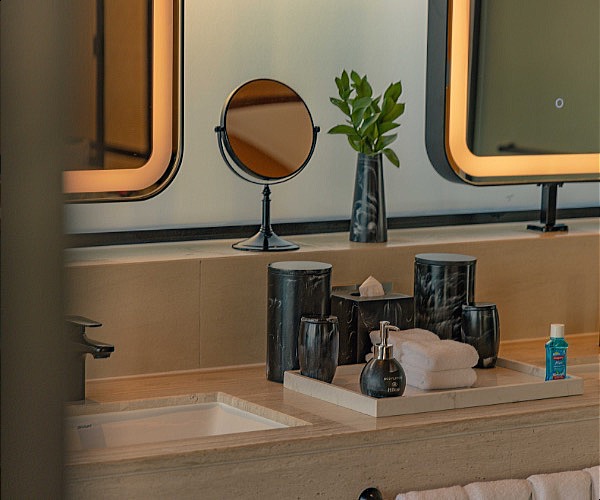 Being in the Maldives also means most resorts are really taking care of the environment and as a result the toiletries are often provided in refillable units without branding. Nonetheless they smelled great, were soft on my skin and when using them I could tell they were good quality products.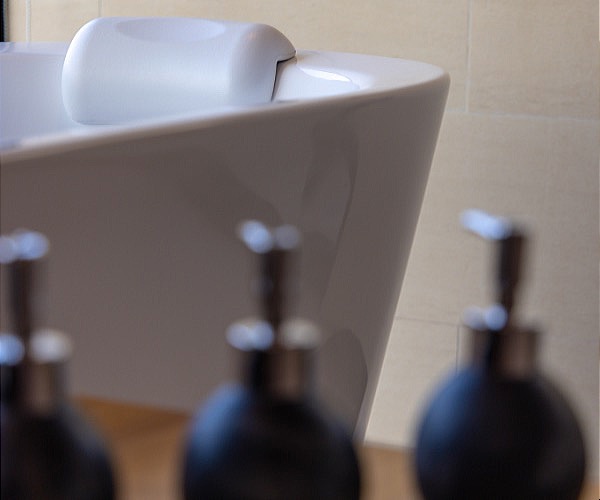 The facilities
Being a family friendly resort you can expect several dining options which will always please anyone and everyone of the family. You'll start the day strong with a sumptuous breakfast at Habitat where the open plan kitchens are a good indication of the quality of food and skills that are presented. Also plenty of vegetarian and vegan options available, which I'm sure is a big plus for many. Habitat is also open for dinners and every evening there's a different theme of which the Maldivian night was our favourite but truth be told the food was always on point.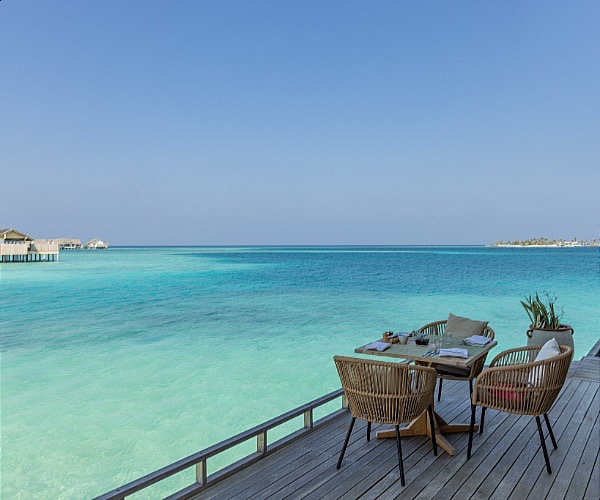 After our first dose of calories in the morning we usually spent time at the Aura pool bar which had a great vibe and even though the resort ran at almost full capacity it never felt crowded or busy. The resident DJ ensures the vibe is always there yet it's not overpowering which all too often happens in other places. It's also a great venue to have a leisurely lunch or snacks while sipping on some refreshing cocktail. Rather have non-alcoholic? Not a problem as Hilton Amingiri makes its own kombuchas in all kinds of different flavours so certainly don't miss out on those even though the cocktail menu is impressive! By the way, if you are a true kombucha and tea lover you'll love the Sip Tea Lounge where there is a plethora of tastes to be discovered while enjoying some amazing views.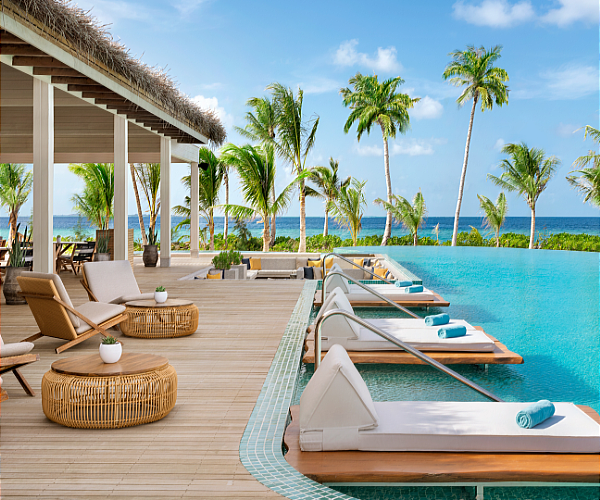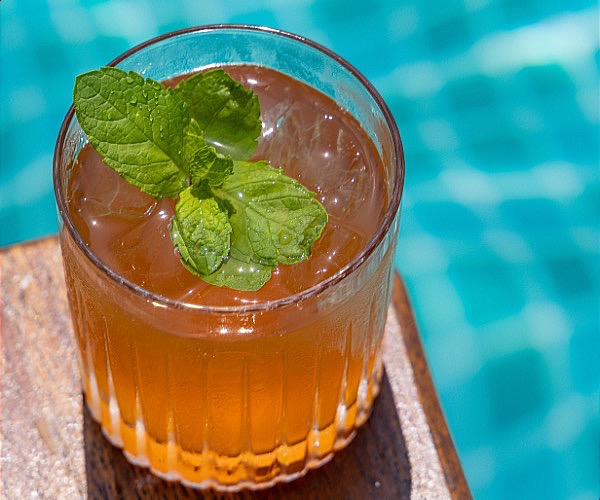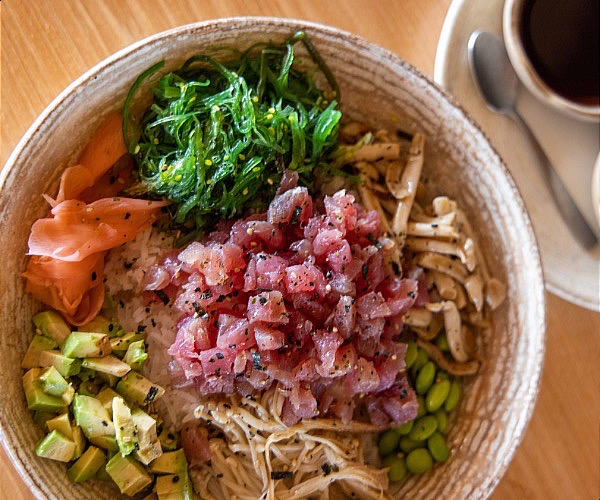 I don't know about you but we really enjoy an aperitif before dinner time. The resort has the perfect place to do so at Eden, the overwater champagne and gin bar which has arguably the best location to enjoy the sunset. If you can't make it on time for the aperitif this place equally works its magic for the digestif… just saying.
---
IMPORTANT NOTICE:
If you are reading this article anywhere other than on A Luxury Travel Blog, then the chances are that this content has been stolen without permission.
Please make a note of the web address above and contact A Luxury Travel Blog to advise them of this issue.
Thank you for your help in combatting content theft.
---
Dinner can be enjoyed at either the Beach Shack, Origin or as previously mentioned Habitat. The first one is a feet-in-the-sand al fresco affaire which in my opinion is a quintessential dining experience in the Maldives. Here you'll find some of the best meat (and seafood) dishes, flame-grilled to perfection. I can assure you, devouring succulent wagyu beef or lobster on a tropical beach under the stars in the Maldives is about as good as it gets. If you prefer a bit more formal yet still very relaxed dinner then Origin is the place to go. My favourite here is the tasting menus which will give you the chance to try some of the best culinary gems made on the island. The restaurant is located overwater and you'll surely see the fish and the odd reef shark swim by while dining the night away.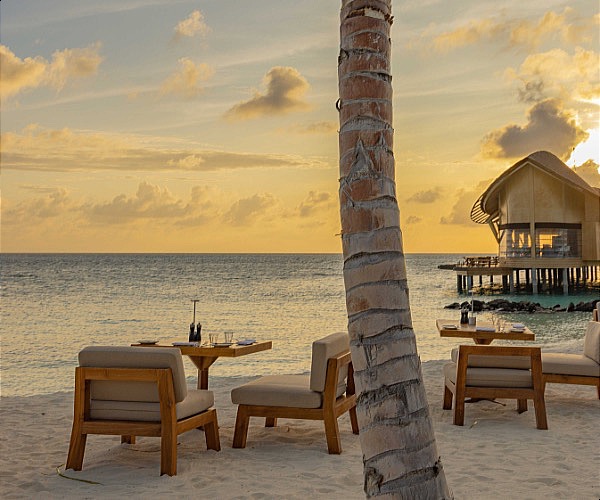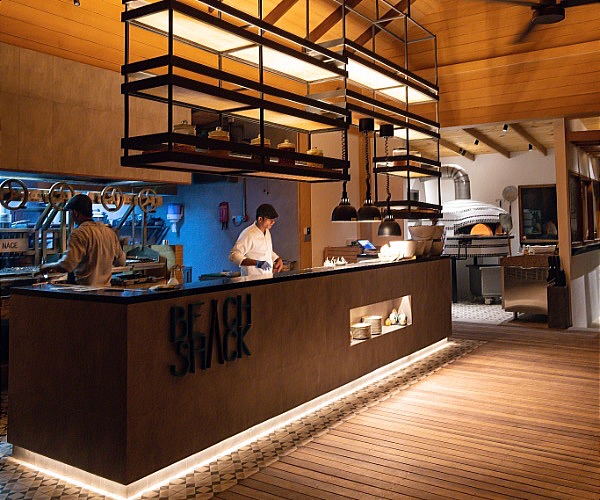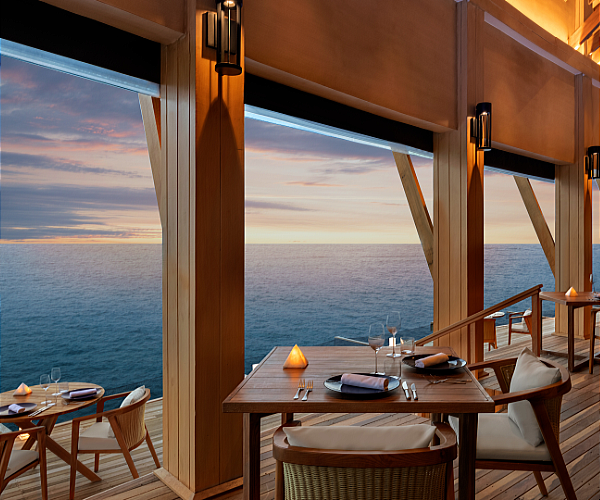 In all the restaurants they will present you with a specific kids menu when travelling as a family. And the meals for the kids are of the same quality as those of the adults. Fresh, tasty and often healthy food options are the way forward and the kids loved every single one of them.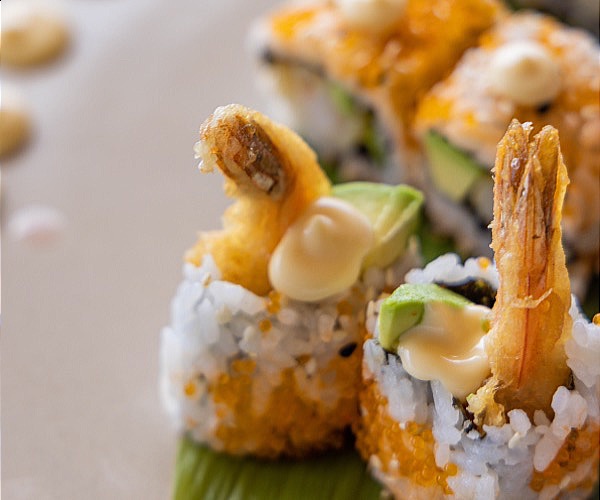 There needs to be a spa and wellness facility on the island in order to bring peace to both the guests body and mind. From the moment you walk up to the Amingiri Spa, the sense of tranquility instantly brings you in the right space of mind to enjoy one or several of the treatments. Massages, wraps, skincare,… you name it, it's all available here. Each treatment room is located in its own overwater bungalow overlooking the crystal clear water and the gentle sounds of the ocean are an added bonus. The Amingiri Spa also offers the Young Zen program which allows 5 to 18 year olds to enjoy some pampering too. My kids are as fond of massages as we are so this was an instant hit.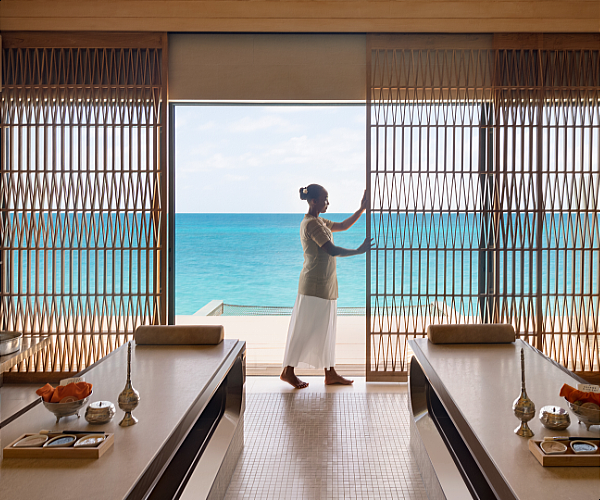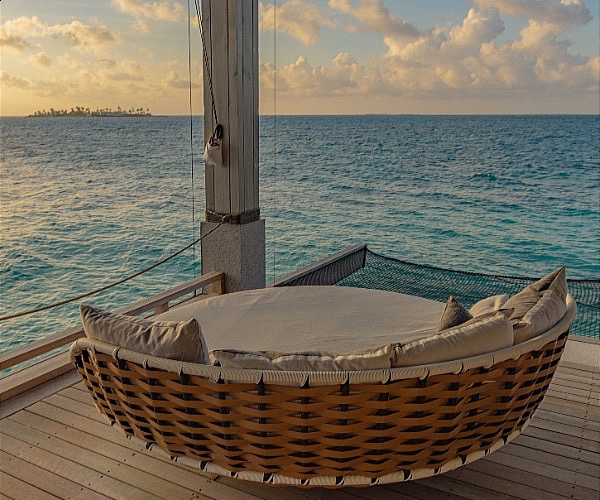 Of course there's also a fitness centre and even a dedicated yoga pavilion which are open 24 hours a day, in case you want to burn some of those gained calories or just want to relax and work out while enjoying the views over the ocean. The gym is well equipped and while my mind's perspective of a fitness resembles more a living torture chamber instead of anything else, I must say that this place was inviting and could even persuade me to give it a go.
An added bonus is the Skye deck where you can relax after your treatment in the spa or your workout in the gym, as it is the perfect place to have a protein shake or rather a kombucha and ginger tea when your head is still in massage heaven.
I was travelling with my family and that means we as parents need to make sure that our kids are entertained throughout the day, otherwise we will not be able to enjoy the holiday to its full potential ourselves. One of the main reasons why I chose the Hilton Amingiri is because they have an amazing kids club with some great staff that look after the kids in the best way possible.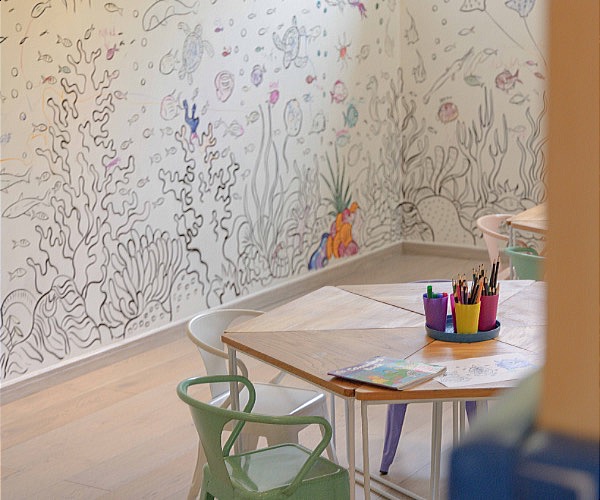 The kids club itself isn't too shabby either with different rooms where the younger guests can play, read, dance or even take a nap as I noticed they have some of the cutest fourposter beds for the little ones to have some rest. One of the highlights was the massive walls on which they can colour. In our own house it would be one of my worst nightmares yet here you see the little ones having endless fun at creating their own interior design by giving colour to each side of the room.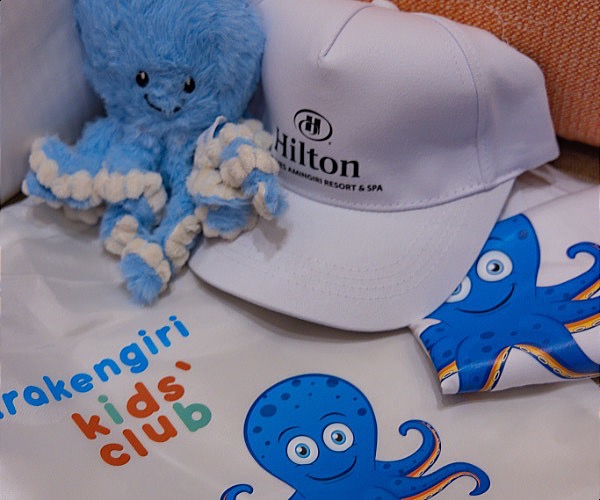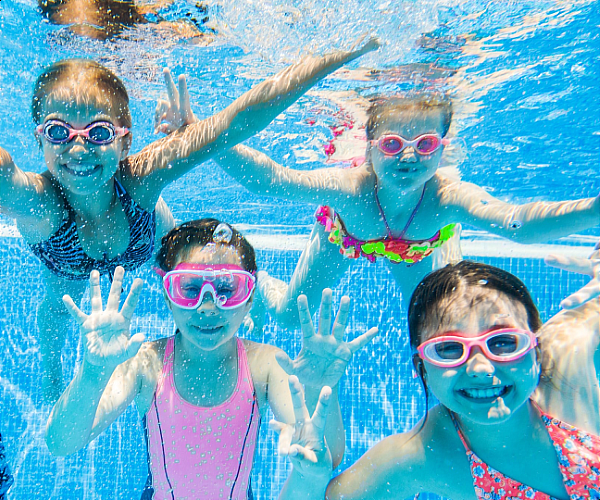 The massive outdoor area with a swimming pool, trampoline, playground and so on is probably the most impressive part of the club. Here the staff will often organise activities in the morning or afternoon to avoid the harsh sunshine during the midday. You can also hang out with your kids here without any problem and I noticed several parents doing so. But to be fair, we felt very comfortable leaving the kids here for a short time while we would enjoy ourselves on the other side of the island or in our villa, and that's a feeling that isn't always a given.
I often get the question if staying on a relatively small island doesn't become boring… Well, all I can say is that I never got bored for a single minute during any of my trips to the Maldives, and even when I had some spare time outside all the relaxing and enjoying long lunches or dinners, I still wasn't able to try out all the activities which are on offer. Hilton Amingiri is no exception and while the resort already has so much to offer, they even added more just to make sure you never have a dull moment.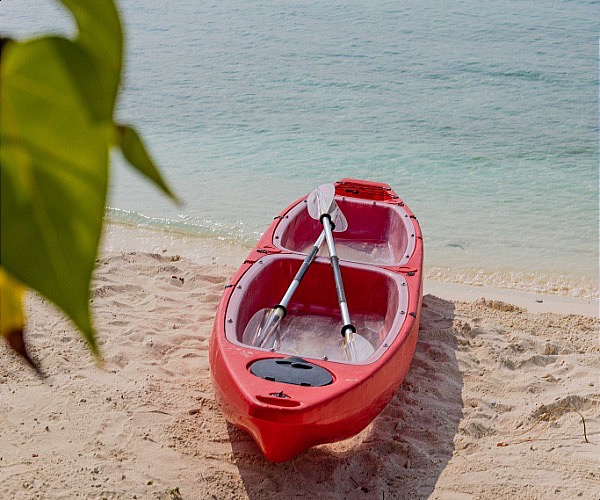 The watersport and dive centre for example is a classic and it allows everyone to have fun in and on the water. There are plenty of dive sites in the area so those who like to explore the Maldivian underwater world will surely not be disappointed. Rather keep the sunshine on your skin than I suggest you try some of the paddleboards, kayaks (try the glass one if you can), jet-skis, flyboards and so on. The choice is literally endless.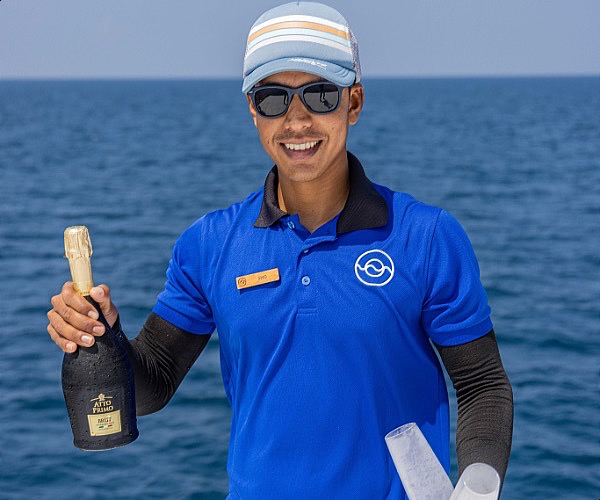 A fun family activity is going on a sunset or dolphin cruise as it's slow paced and gives you time to connect even more. We've done it many times before but it remains one of our favourite activities and this time around was no exception. It's also a great way to spend some more time with staff members which are often Maldivian and are able to give you a better insight into their way of life. On this occasion we learned a lot from Sho who's from one of the neighbouring islands and together with the kids he was on the lookout for dolphins or any other marine wildlife that could pop up at any moment.
Location
Instantly one of the main advantages of the Hilton Amingiri is the fact that it's located in the Malé atoll which means it's close to the international airport, allowing quick and easy transfers between the two.
Many are often reluctant to book a resort in the same atoll because of the possible noise you might have from the planes that fly in and out the island nation. But to be fair this only affects a few smaller resorts which are located in the direct vicinity of the airport.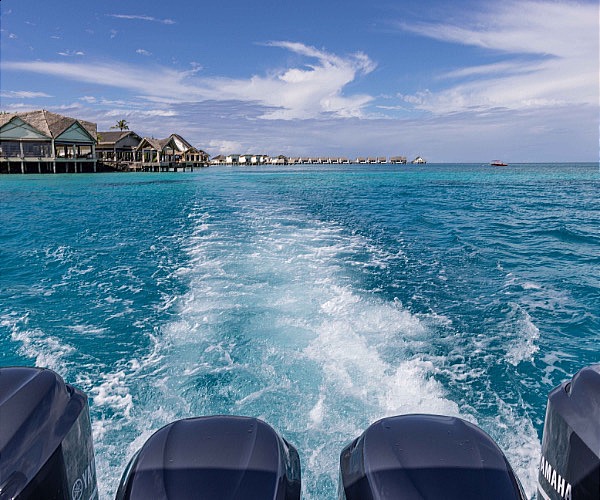 One of the big advantages of being located in the Male atoll is the fact that you can use a speedboat to transfer to your resort instead of having to make your way to the seaplane terminal for which you need to take a bus (if you're lucky your resort arranges the transportation between the terminals) and often have to wait for a while before your seaplane takes off. Speedboats are also cheaper and allow more flexibility, for example they can still operate when it's dark, something a seaplane can't. And lastly, it's just a faster process overall. It took us exactly 70 minutes from the moment we touched down to the moment we arrived at the resort. Try beating that!
Other nice touches
Upon arrival we received a wonderful welcome amenity consisting of a nice bottle of champagne, fresh fruits and some very decorative chocolate art pieces which were almost too beautiful to eat, alas being a true chocoholic I couldn't resist for more than 5 minutes. But not to worry as we would receive some yummy goodies every night the turndown service was done, an attention that is always appreciated and which in my opinion isn't taken seriously enough in way too many hotels and resorts.
Cost
The price for a standard overwater villa starts from around 830 USD including breakfast. Our 1-bedroom overwater suite can be booked from around 1220 USD a night including breakfast.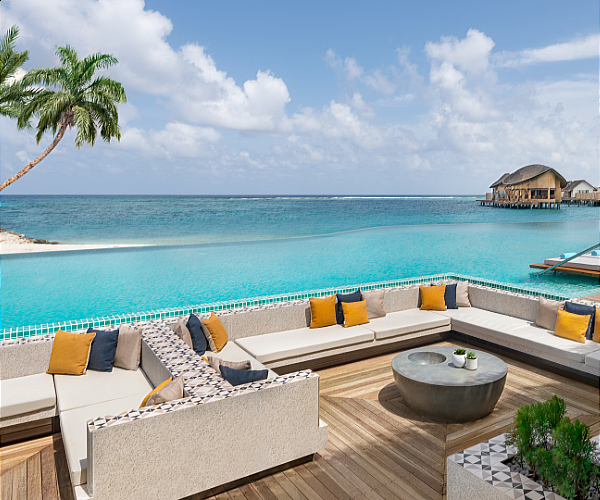 But being part of the global Hilton brand this is also a great place for those who are already members of their Hilton Honors loyalty program as you'll be able to enjoy member benefits like discounts on your booking, upgrades and so on. And if you're sitting on a stash of Hilton Honors points this might be the perfect resort to redeem them at a rate starting around 110.000 points/night.
The best bit
Being able to truly relax while being on a family holiday is without a doubt something to cherish and a luxury to have; Adding to that the fact that we really enjoyed just spending time in our suite, taking in all those gorgeous views from the terrace or our own private swimming pool, and you can imagine how reenergised we were when we had to leave the property.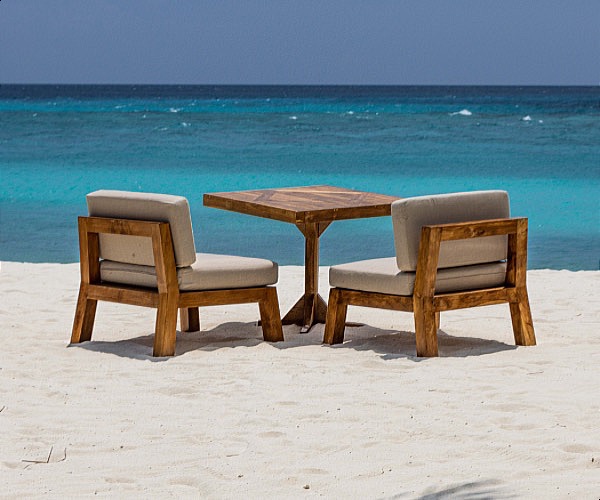 The final verdict
Hilton Amingiri might be a new resort in an already very competitive market yet it has quickly found a spot among the others and rightfully so. The convenient location, beautifully designed and spacious villas, loads of activities and not to forget the solid culinary delights make the resort the perfect place for those who like to enjoy their time in the Maldives in style and luxury. And if that means bringing along the kids then you don't have to worry cause it's perfectly suited to welcome families with that amazing kids club and specific menu's for them to equally enjoy a gastronomic feast.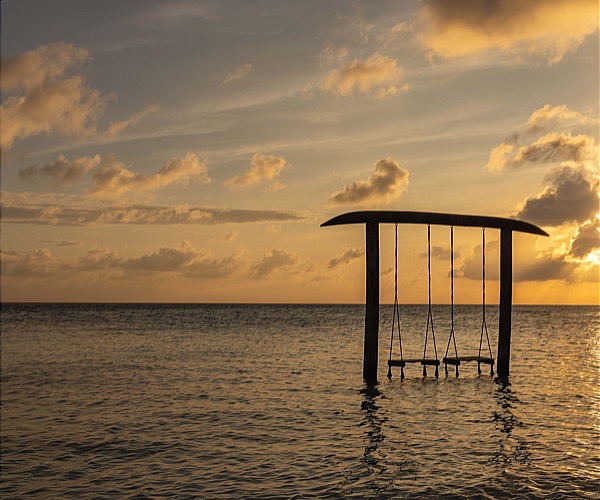 Disclosure: Our stay was sponsored by Hilton Amingiri.