Suite of the week: Outlook Cabin, Fairmont Jasper Park Lodge, Jasper, Alberta, Canada
By Paul Johnson on Apr 18, 2022 in Accommodation, Canada, Hotels, North America, Regions, Resorts, Suite of the Week
Suite name: Outlook Cabin
Location: Fairmont Jasper Park Lodge, Jasper, Alberta, Canada
Size of accommodation: 6,000 sq ft
Cost per night: $4,000-$9,000 CAD depending on season
Who's stayed there: King George VI and Queen Elizabeth in 1939. Princess Margaret in 1980. Her Majesty Queen Elizabeth II and Prince Philip in 2005. Pierre Trudeau, The Colgate Family, Robert & Ethel Kennedy.
What makes it special: Known as the Royal Retreat after housing King George VI and Queen Elizabeth in 1939 followed by Queen Elizabeth II and Prince Philip in 2005, Outlook Cabin includes six bedrooms, each with an ensuite bathroom, a full kitchen, two wood-burning fireplaces and a large private patio with a barbeque.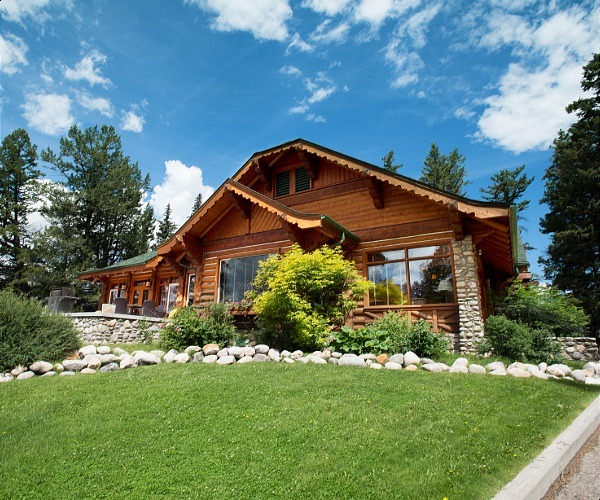 Through the past 100 years at the Fairmont Jasper Park Lodge (JPL), Jasper's most iconic hotel and resort has seen both the grace of Royalty and Celebrity attendance. With a luxurious 700-acre property and private heritage log cabins scattered throughout, JPL offers an unforgettable retreat for guests seeking solitude as they take in the picturesque views of the surrounding Canadian Rocky Mountains of Jasper National Park.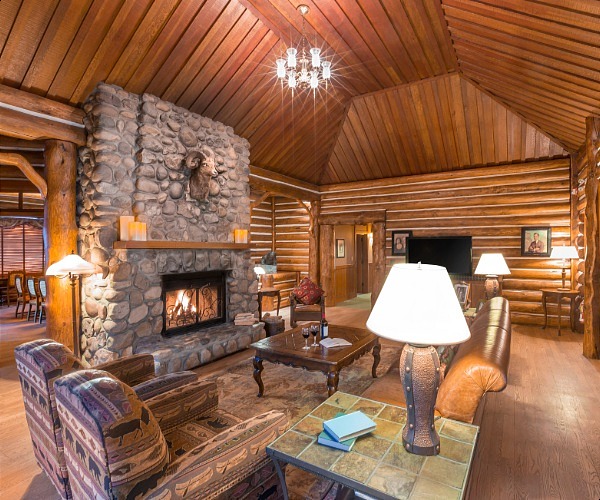 In this UNESCO heritage site, JPL has grown to operate 442 guest rooms and cabins – 14 of which are known as Signature Cabins, offering larger spaces for guests to lounge and enjoy the pristine wilderness. Arguably our most famous Signature Cabin, Outlook Cabin, is no exception and has proven time and time again to house some of the most prestigious of guests.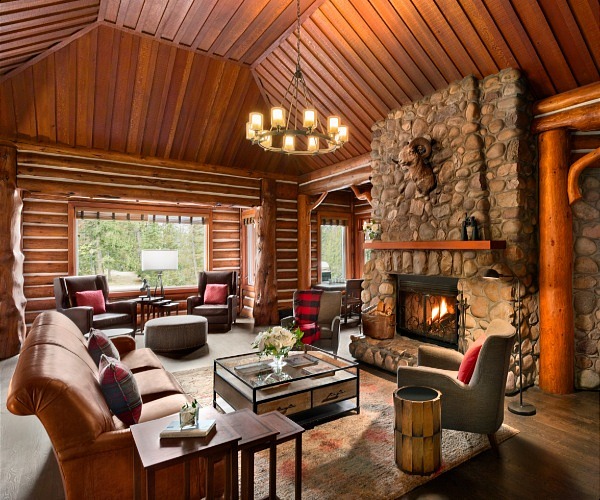 Originally built in 1930, this Signature Cabin is known as "The Royal's Retreat" since it welcomed King George VI and Queen Elizabeth back in 1939 as part of their Cross-Canada Tour, and Princess Margaret in 1980. Current day visitors often come to JPL wanting to tour or even walk by the famous cabin and eager guests always inquire about which bedroom the Queen had occupied.
Outlook Cabin's history is rich with monarchy, but also devastation. On November 9, 2000, Outlook Cabin tragically burned down to the ground. As an imperative piece to JPL's landscape, motions to rebuild were quickly activated. To the tune of $2.3 million dollars, the renewed Outlook Cabin was completed and reopened on September 29, 2001.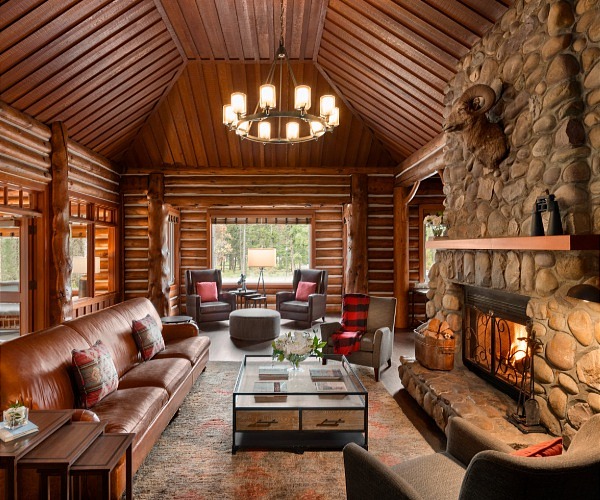 A few years later, in 2005, members of the British royal family returned to JPL. This time, it was Her Majesty Queen Elizabeth II and Prince Philip who stayed at Outlook Cabin during their visit to Alberta to celebrate the province's 100th Anniversary.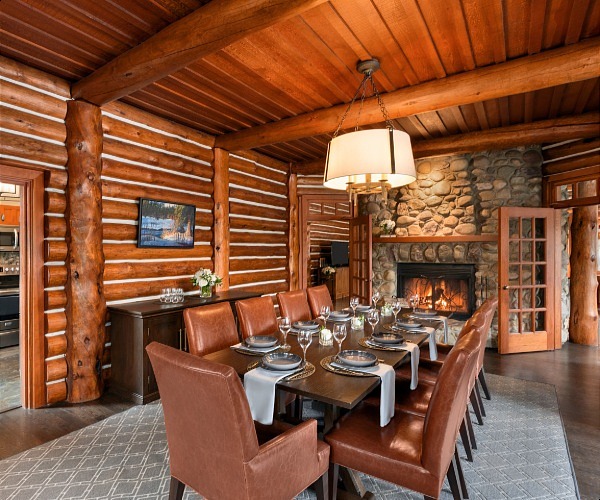 The updated version of the Cabin followed the same blueprints of the original architecture, but was expanded by an impressive 600 sq. ft. allowing for larger bedrooms and wheelchair accessibility. The current structure includes six stunning bedrooms – each with their own ensuite bathroom, a fully equipped kitchen, two wood-burning fireplaces and a large veranda. Private parking and a gated entrance reduces exterior traffic, which allows guests to enjoy their private BBQ from their surrounding patio.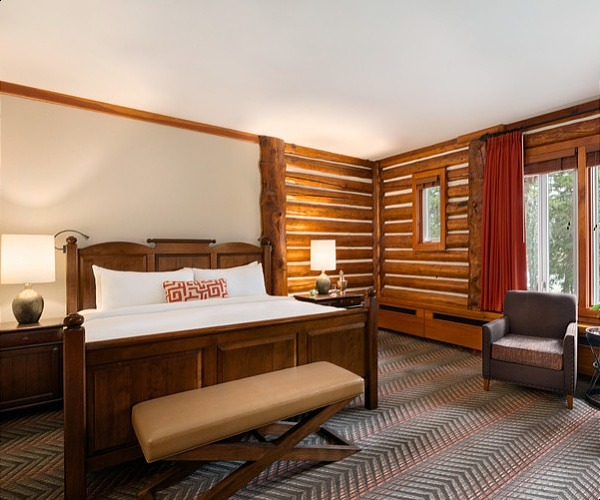 Perhaps one of the most exclusive amenities that are provided to guests who book Outlook Cabin, is the accompaniment of our private Butler Team. Guests will have a one-on-one concierge through their Butler who will make first contact about a month in advance prior to their stay. Working alongside guest preferences and passions, our Butlers will ensure everything in the cabin prior to arrival and throughout their stay will surprise and delight. Our butlers will offer to fully stock the kitchen with desired groceries or even head to town to pick up some ski pants, if forgotten. They will pre-set picnics halfway up hiking trails at the most stunning viewpoints with replenishing refreshments before heading back to start the wood-burning fires for s'mores upon return. The Butler Team will stop at no end to ensure that every moment at JPL will become a timeless memory.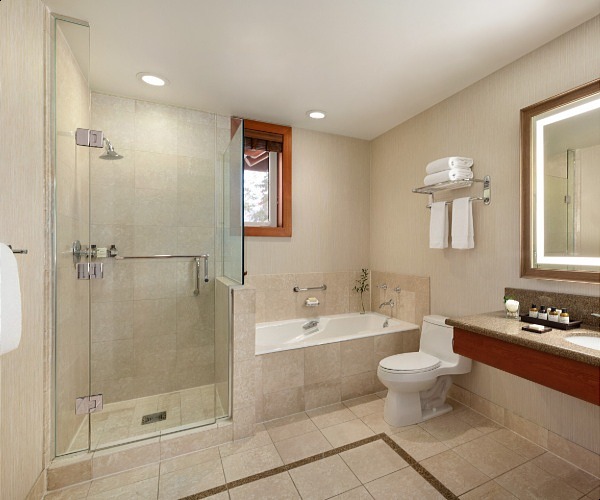 ---
IMPORTANT NOTICE:
If you are reading this article anywhere other than on A Luxury Travel Blog, then the chances are that this content has been stolen without permission.
Please make a note of the web address above and contact A Luxury Travel Blog to advise them of this issue.
Thank you for your help in combatting content theft.
---
With all of the fabulous dining and entertainment spaces available at Outlook Cabin, guests can take advantage of having In-Cabin Chefs who will prepare mouthwatering dishes specifically for them in the comfort of their own cabin. These dishes can be perfectly paired by our sommelier to offer the best wine pairings and elevated experiences. BBQ packages are also available in summer months with pre-marinated meats and ready-to-grill vegetables, which can also be cooked to perfection by one of our cabin chefs.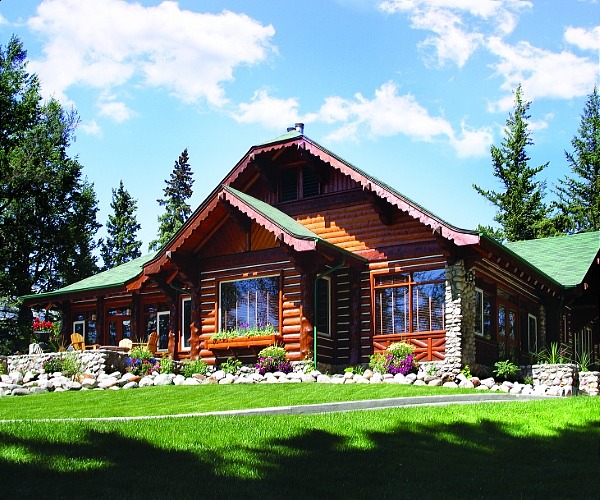 Outlook Cabin is a retreat in itself. Perfect for a good old classic board game night by the fire, or enjoying the finest of foods on the patio while observing the abundance of wildlife that walk our grounds here at the Fairmont Jasper Park Lodge. Outlook Cabin offers both the pristine privacy, service and most of all, that unique Fairmont feeling every guest desires.
If you would like to be featured as 'Suite of the week' on A Luxury Travel Blog, please contact us.