The future of vegan luxury travel in the Maldives
By Paul Eyers on Oct 24, 2022 in Accommodation, Asia, Food and Drink, Going Out, Hotels, Maldives, Regions, Resorts, Restaurants, Travel Miscellany
The seemingly never ending rise in the demand for vegan and plant based food shows no signs of slowing down. This global shift in the way that we eat has multiple benefits that are impossible to ignore. The benefits to our health and our environment have been key factors for these recent changes, and luxury resorts in the Maldives have been at the forefront of this shift, ensuring that vegan luxury travel in the Maldives is on the rise. The health and nutritional benefits of an expertly curated plant based diet, fit perfectly with those who wish for their Maldives vacation to deliver an element of wellness. Those who enjoy a vegan or plant based diet remove many of the ingredients that have a negative impact on our environment, which is positive for both the guests and the resort, who lessen their environmental footprint.
When we first visited the Maldives in 2014 there really were limited options for vegan luxury travel lovers, but since then the situation has changed immeasurably. A quick Google search for 'vegan Maldives' will present you with a myriad of options for your next vacation, or if you read on, you'll get to know a little more about some of our favourites, and how they are all part of the future of vegan luxury travel in the Maldives.
Atmosphere Kanifushi
Our first vegan friendly luxury resort experience in the Maldives was at the modern and stylish Atmosphere Kanifushi. It was kind of apt, as they had just opened the first ever 100% vegetarian restaurant in the Maldives where the menu included multiple vegan options. This was back in 2014 and they are still going strong now, with 'Just Veg' being the most popular restaurant at the resort with all of their guests, not just the veggies and vegans. Following on from the success of 'Just Veg', they then launched a second vegetarian restaurant at one of their other resorts, OBLU SELECT Sangeli called 'Just Wok'. This has also proven to be popular with all of their guests showing that the demand for vegetarian and vegan food in the Maldives is continuing to grow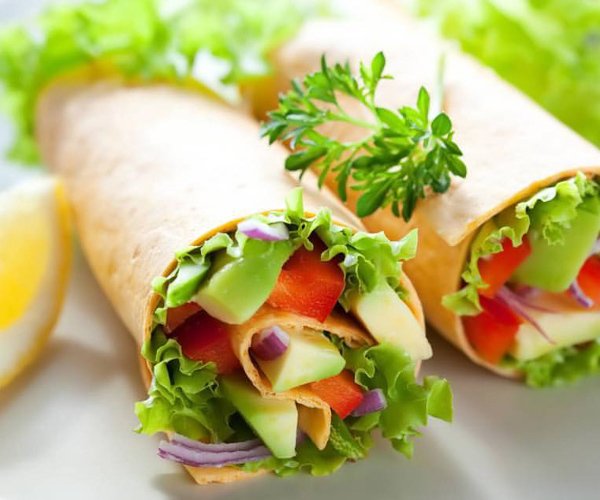 Soneva Fushi
It's no surprise that the first ever 100% plant based restaurant in the Maldives was at the peerless Soneva Fushi. They've always championed vegan and plant based food, and opening 'Fresh in the Garden' at Soneva Fushi took this commitment to the next level. Always looking to innovate, just last year they opened a second 100% plant based restaurant called 'So Wild by Diana von Cranach' at their other Maldivian island escape, Soneva Jani. Diana is an esteemed plant based chef, raw food consultant and cookbook author, and for anyone visiting Bali be sure to check out her very own Puri Ganesha resort where you can experience her creative cuisine and wonderful hospitality.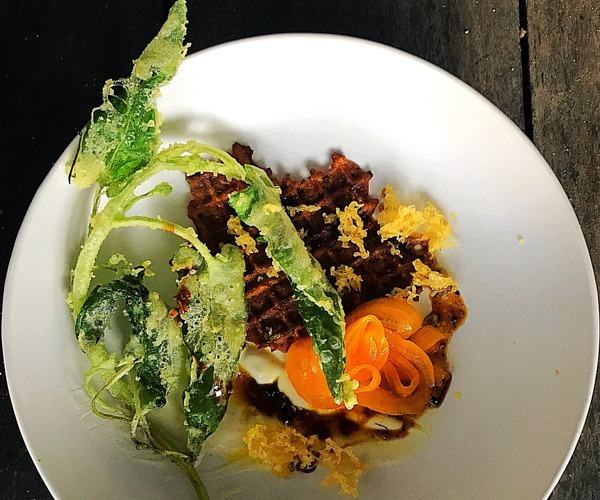 Amilla Maldives Resort & Residences
Amilla Maldives are most certainly championing vegan luxury in the Maldives. From vegan bathroom amenities and vegan friendly spa products, to 'Wellness your Way' vegan menus at each restaurant at this stunning resort, Amilla Maldives have every base covered. Constant menu development has ensured that they will continue to play a big part in the future of vegan luxury travel in the Maldives, whilst collaborations with visiting vegan chefs and restauranteurs has taken this commitment to the next level. This visiting chef programme recently saw Kirk and Keeley Haworth from Plates London host a series of gala dinners on the island, yet another reason why vegan travel loving guests should have Amilla Maldives firmly on their radar.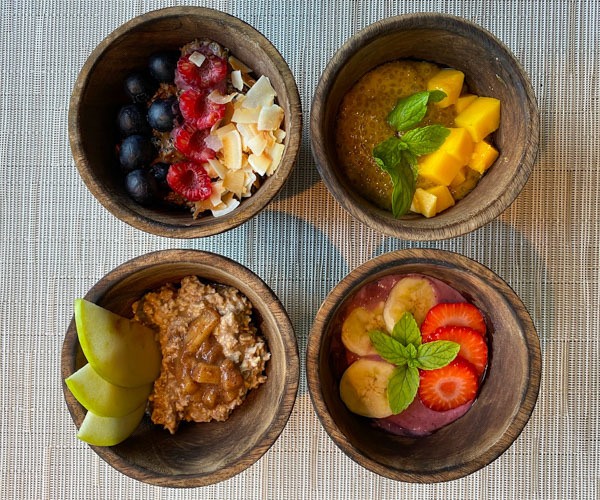 Kurumba Maldives
Having first welcomed tourists in 1972, Kurumba Maldives are fast approaching their 50th anniversary. As one of the pioneers of Maldivian tourism, they've seen lots of changes during this time, and they have continued to develop their resort and concepts based on these changes. Embracing the multitude of dietary requirements from their guests is just one of these changes, meaning they now offer exciting vegetarian and vegan dishes at each of their 8 restaurants across the island. Guests can enjoy plant based dishes from around the globe with Thai, Indian, Arabic, Japanese, Maldivian and Sri Lankan cuisine on offer, you can even order a Beyond Meat burger during your stay at Kurumba Maldives!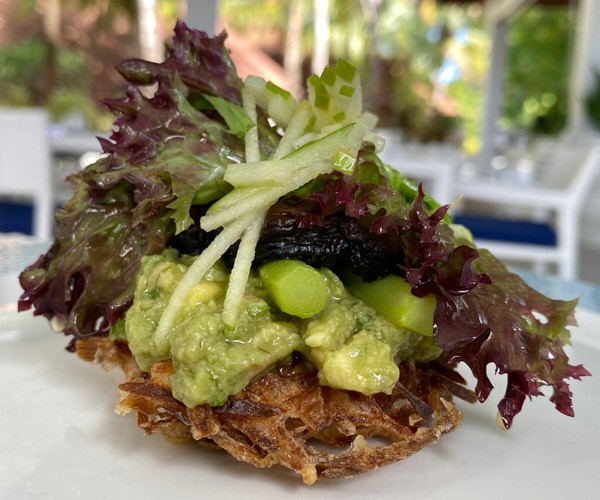 ---
IMPORTANT NOTICE:
If you are reading this article anywhere other than on A Luxury Travel Blog, then the chances are that this content has been stolen without permission.
Please make a note of the web address above and contact A Luxury Travel Blog to advise them of this issue.
Thank you for your help in combatting content theft.
---
Cora Cora Maldives
As one of the newest luxury resorts in the Maldives, Cora Cora truly is the future of vegan luxury travel in the Maldives. Their MOKSHA spa concept, in addition to everything that you would expect from a Maldivian spa, also includes nutritious smoothies and creative plant based cuisine. Embracing the fact that 'we are what we eat', their MOKSHA cuisine creations are found throughout the resort, where each and every restaurant features a myriad of vegan and plant based options. There are no shortage of healthy and nutritious options at Cora Cora, and there is also no shortage of cake, vegan cake, and that makes us very happy indeed. Every morning at My Coffee you can enjoy a slice (or two) of their vegan cake of the day with your almond milk cappuccino.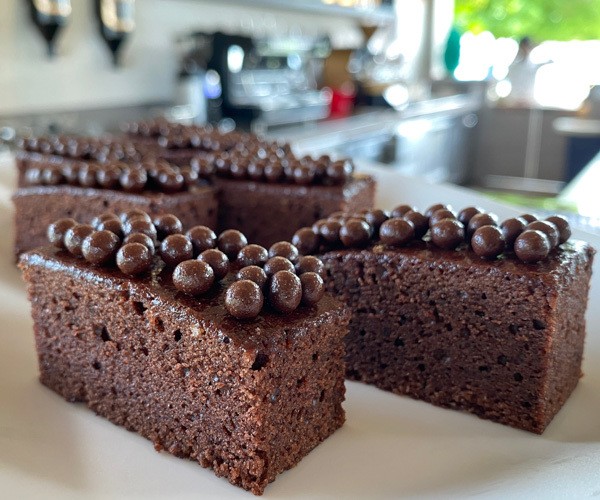 LUX* South Ari Atoll
The exciting and innovative 'Keen on Green' concept at LUX* South Ari Atoll fuses wellness, sustainability and nutrition perfectly. Healthy, balanced and plant based dishes are available throughout the resort as part of this refreshing approach to dining. This not only ensures that the guests at this simply stunning resort have plenty of innovative and creative culinary options to choose from during their stay, but it reduces the carbon footprint and increases the sustainability of the resort. One thing we loved about this concept at LUX* South Ari Atoll was that their 'Keen on Green' dishes are on page one of each menu. This ensures that everyone is tempted to order these healthy and planet friendly dishes, not just their veggie, vegan and plant based food loving guests.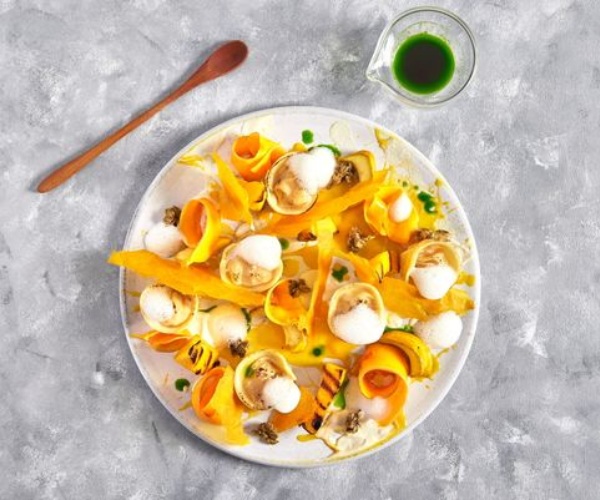 Six Senses Laamu
Six Senses Hotels and Resorts cater for their vegan and plant based food loving guests at each of their exemplary luxury resorts. Six Senses Laamu in the Maldives is no different with creative and talented chefs ready to prepare memorable plant based food that will keep you very well catered for during your stay. They've even got complimentary vegan ice creams, sorbets and chocolate at their 'Ice and Chocolate Studio', where every day there are more than 40 flavours to select from and enjoy. Six Senses Hotels and Resorts will soon expand their welcome to vegan luxury travel lovers in the Maldives, when the brand new Six Senses Kanuhura launches. The future of vegan luxury travel in the Maldives is an exciting future indeed, and Six Senses continue to be at the forefront of that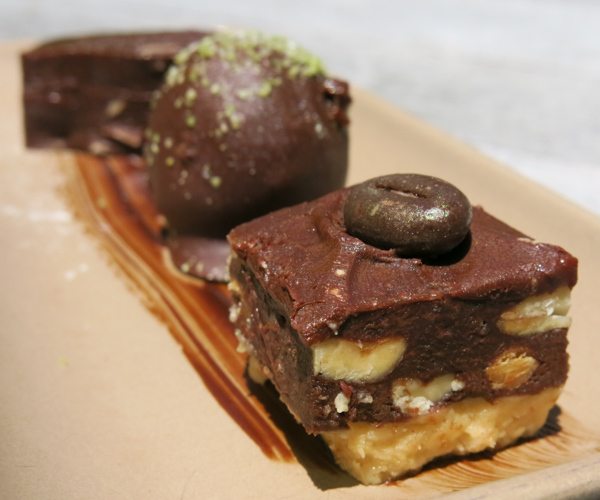 In just eight short years, the way that we eat has changed immeasurably, and this change looks set to continue as we come to understand, appreciate and celebrate a plant based diet. In eight years time, we won't be 'restricted' to vegan restaurants, vegan menus and vegan cooking classes, we will instead be staying at 100% vegan friendly luxury resorts in the Maldives. We are sure of that and you will read about it here first.
Paul Eyers is Founder of Vegan Food Quest. Vegan Food Quest have become luxury vegan travel specialists as they continue to find, eat and write about the best vegan food in the world.
If you would like to be a guest blogger on A Luxury Travel Blog in order to raise your profile, please contact us.