Top 5 luxury hotels of Goa
By Parinita Salaria on Jun 11, 2023 in Accommodation, Asia, Hotels, India, Regions
Are you yearning for a remarkable vacation that combines pristine beaches, cultural heritage, and opulent hospitality? Look no further than the exquisite luxury hotels of Goa. Nestled on the western coast of India, Goa is renowned for its picturesque landscapes, vibrant nightlife, and captivating blend of Indian and Portuguese cultures. In this article, we will delve into the world of luxury hotels in Goa, exploring their breathtaking features, exceptional amenities, and unmatched experiences. Join us on this journey to discover the epitome of indulgence in the tropical paradise of Goa.
Taj Exotica Resort & Spa: A coastal retreat
Perched on the pristine shores of Benaulim Beach, Taj Exotica Resort & Spa is an oasis of tranquility. This Mediterranean-inspired luxury resort is renowned for its impeccable service, opulent rooms, and picturesque views. The resort offers a range of exquisite accommodation options, including sea-facing villas and spacious suites, ensuring a truly indulgent experience. Guests can unwind at the Jiva Spa, savor delectable cuisines at the in-house restaurants, or simply bask in the beauty of the private beach. Taj Exotica Resort & Spa truly embodies the essence of luxury in Goa.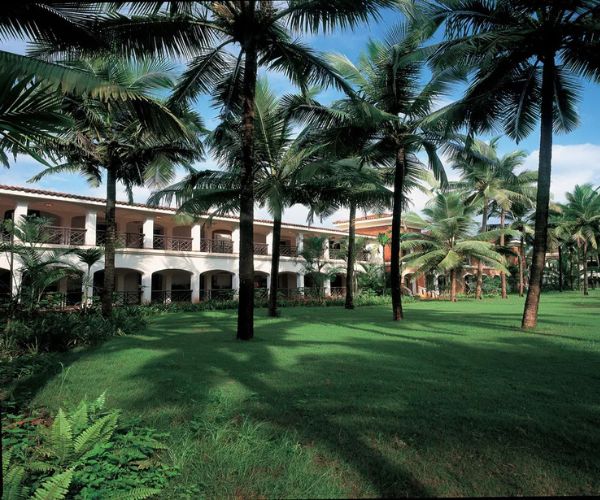 The St. Regis: Unparalleled luxury and timeless elegance
Nestled along the pristine sands of Vagator Beach, St. Regis Goa stands as a symbol of grandeur and sophistication. This prestigious hotel seamlessly blends colonial architecture with contemporary design, creating an ambiance that exudes elegance and charm. From its awe-inspiring views of the Arabian Sea to its meticulously curated interiors, St. Regis Goa captivates the senses and transports guests into a world of refined luxury. Each room and suite is a sanctuary of elegance, featuring tasteful décor, plush furnishings, and modern amenities. The expansive windows invite natural light and offer breathtaking views of the surrounding landscape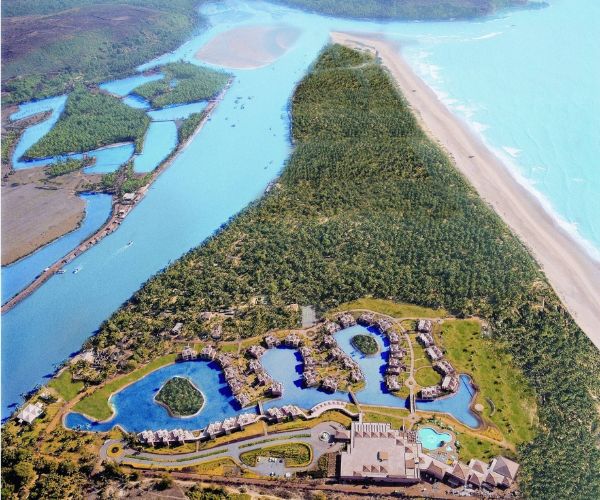 Ahilya by the Sea: A serene haven
Ahilya by the Sea is a boutique luxury hotel located in North Goa, nestled amidst lush greenery and overlooking the Arabian Sea. This charming property is renowned for its elegant architecture, impeccable service, and serene ambiance. With its exclusive beachfront location, Ahilya by the Sea offers breathtaking views and direct access to the sandy shores, allowing guests to unwind and soak up the beauty of the coastal paradise. The rooms are adorned with tasteful decor, offering a peaceful sanctuary where guests can relax and rejuvenate. With amenities such as plush beds, spacious bathrooms, and private balconies overlooking the sea, Ahilya by the Sea ensures that every moment of your stay is marked by comfort and luxury.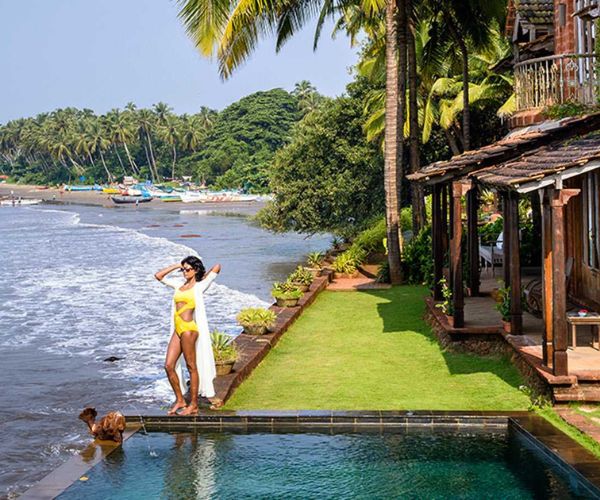 ITC Grand Goa: Where luxury meets tranquillity
ITC Grand Goa is a prestigious luxury hotel located in the South Goa district, surrounded by the beauty of nature and the charm of the Goan coastline. This architectural marvel blends traditional Indo-Portuguese influences with contemporary design, creating a harmonious and captivating ambiance. With its sprawling gardens, serene lagoons, and direct access to the pristine Arossim Beach, ITC Grand Goa provides a perfect sanctuary for those seeking tranquility and indulgence. The spacious and beautifully appointed rooms are adorned with luxurious furnishings, modern amenities, and panoramic views of the gardens or sea.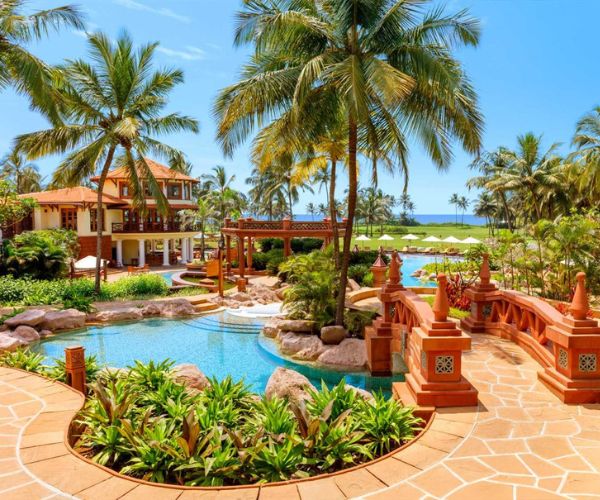 ---
IMPORTANT NOTICE:
If you are reading this article anywhere other than on A Luxury Travel Blog, then the chances are that this content has been stolen without permission.
Please make a note of the web address above and contact A Luxury Travel Blog to advise them of this issue.
Thank you for your help in combatting content theft.
---
Alila Diwa Goa: A harmonious retreat
Tucked away amidst lush paddy fields, Alila Diwa Goa offers a serene escape from the hustle and bustle of everyday life. This luxury resort showcases contemporary Goan architecture and features elegant rooms, suites, and villas. With its focus on personalized service, Alila Diwa Goa ensures that every guest feels pampered and cared for. The resort boasts a stunning infinity pool, a world-class spa, and a variety of culinary experiences that showcase the flavors of Goa. Immerse yourself in the tranquil ambiance and experience the harmonious blend of luxury and nature at Alila Diwa Goa.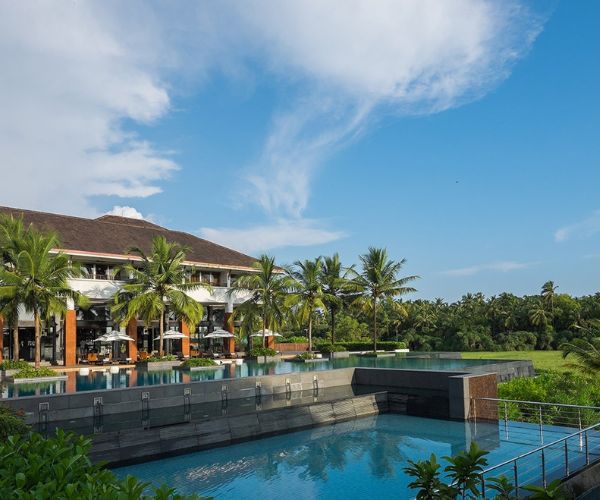 Parinita Salaria is Co-Founder of Indus Bound. Indus Bound is an award-winning, specialist boutique travel company offering bespoke, luxury private India tours and tailor-made India holidays.
If you would like to be a guest blogger on A Luxury Travel Blog in order to raise your profile, please contact us.