Ultimate luxury travel savings: Unveiling secret tips and hacks for an opulent escape
By Kerrie Potts on Aug 29, 2023 in Accommodation, Air Travel, Speciality Travel
Who says luxury travel has to break the bank? In this article, I spill the beans on my secret tips and hacks that top clients have shared with me over many years. These tips may help you travel in the style you love, without shelling out the usual small fortune. From airport lounge hacks and lounge card opportunities to scoring free upgrades for air travel, navigating your destination in luxury, and even indulging in opulent accommodation for less. Prepare to embark on a sophisticated journey where luxury and affordability seamlessly coexist.
1. Airport lounge hacks around the aorld
As we all know, Airport lounges offer a tranquil sanctuary away from the hustle and bustle of busy terminals where food and drink is often complimentary. Here are some ideas to maximise your access to these luxuries:
Priority Pass
Consider investing in a Priority Pass membership, which grants you access to a network of over 1,300 lounges worldwide. Explore their various membership plans and choose the one that suits your travel needs and frequency. My own Priority Pass came as a free "perk" with my American Express card which brings me onto my second top tip.
Credit card lounge access
Many premium credit cards offer complimentary lounge access as a perk. Research and apply for credit cards associated with respected lounge programmes to enjoy these privileges without additional costs. One thing to consider when making your choice is whether you normally fly alone or with family as you'll need to ensure the programme works for your party size too.
Day passes
If you're not a frequent traveler then don't worry, there's access for you too. Purchasing day passes for airport lounges can provide you with an oasis of comfort during long layovers or before your flight.
2. Lounge card deals and discounts
To further enhance your airport lounge experience, several programs and promotions can help you access lounges at discounted rates: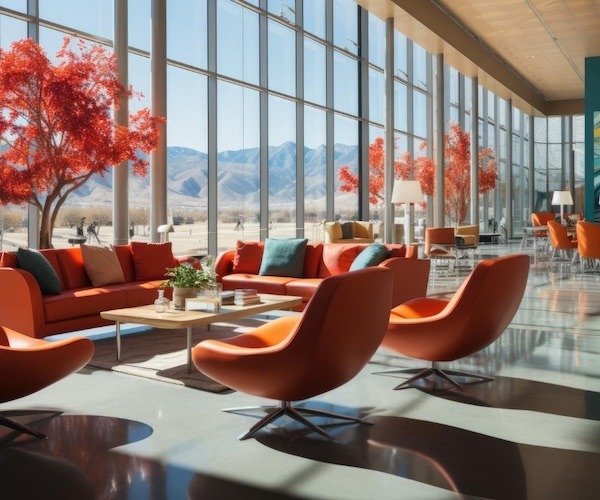 LoungeBuddy
This innovative app allows you to search for airport lounges worldwide and provides information on prices, amenities, and user reviews. Look for exclusive discounts, special promotions, and even complimentary access, which are occasionally available through the app. You can download the app for free and I use the app in conjunction with my Priority Pass card.
Airline loyalty programs
Frequent flyers can leverage their airline loyalty status to gain lounge access. As you accumulate miles or move up loyalty tiers, gaining elite status often grants you complimentary lounge access.
Lounge memberships
Consider annual memberships offered directly by renowned airport lounge brands such as American Express Centurion Lounge, Delta Sky Club, or United Club. These memberships often offer significant discounts, free visits, and access to partner lounges. A super hack is to not bother reading through reams of promotional information but simply call the credit card up and ask specifically what offers they have for Lounge access – you'll quickly be guided to the right type of card and offer.
3. Free upgrade opportunities for air travel
Upgrading your air travel experience without paying the full price is indeed possible. Here are some strategies to secure those coveted upgrades: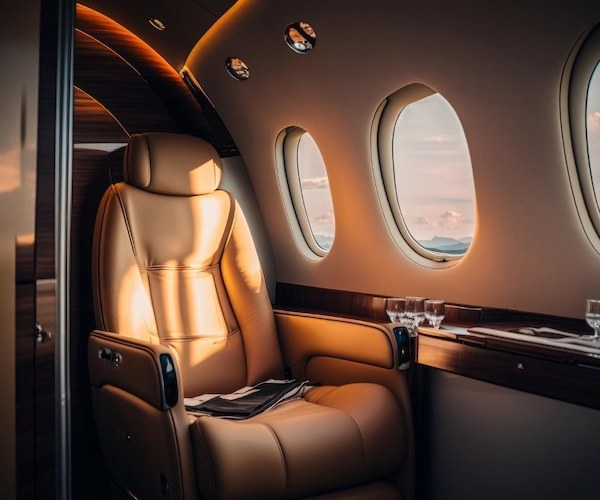 Travel during off-peak periods
Chances of securing an upgrade increase during off-peak travel seasons when airlines have more seats available in premium cabins. Plan your trips accordingly to boost your odds by avoiding bank holidays, school holidays, national holiday periods etc. Simply Google the country you are going to along with the phrase "school and national holidays". Remember, it's not just about considering where you are flying from as your destination might have holiday periods you haven't considered.
Join Frequent Flyer programs
Loyalty pays off! Sign up for frequent flyer programs offered by airlines and consistently fly with them to accumulate points or miles. Higher status levels often increase your chances of receiving complimentary upgrades. Whilst on these programmes, look out for further deals to double your points which are often provided as incentives for specific offers.
Dress for success
While not guaranteed, dressing elegantly can sometimes catch the attention of airline staff, potentially increasing your chances of being offered an upgrade. Whilst on that subject, ensure that if you have a specific title or honour, you find ways (normally at the booking stage) to make staff aware of your status. If you have a doctorate for example, choose Dr rather than Ms, Mrs or Mr.
Bid for an upgrade
Some airlines provide the option to bid for an upgrade through programs such as "Chance-Up" or "Offer Pass." Look out for these or call the airline to check whether this is an opportunity. Simply make an offer for an upgrade on specific flights, and if accepted, you can enjoy a high-tiered experience at a fraction of the cost.
4. Navigating your destination in luxury
Once you reach your destination, there are several ways to move around and experience luxury without breaking the bank: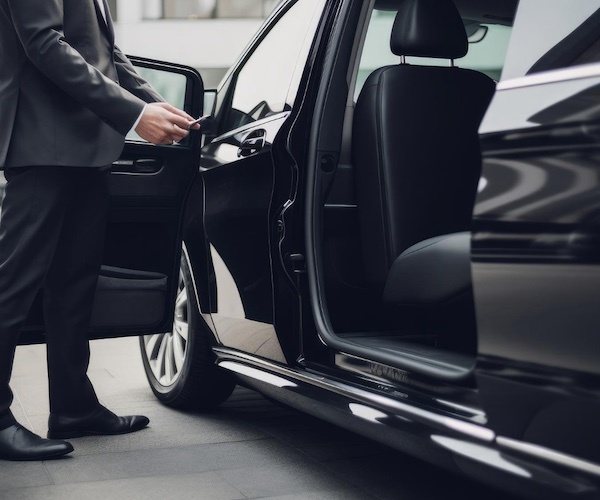 High-end car rental deals
Look for discount codes, memberships, or credit card perks that offer reduced rates or upgrades for luxury car rentals. Companies like Hertz, Avis, or Sixt often have promotional offers that allow you to cruise in style. The other point to consider with rental firms are the memberships to get you to the front of the queue as priority access lines are often available. Do your rental car firm research and see what they can offer you.
Public transportation, upgraded
Some cities offer premium transportation options such as first-class train carriages, luxury bus services, or private transfers, allowing you to experience comfort and elegance while exploring the city. Google should help you with your research here.
---
IMPORTANT NOTICE:
If you are reading this article anywhere other than on A Luxury Travel Blog, then the chances are that this content has been stolen without permission.
Please make a note of the web address above and contact A Luxury Travel Blog to advise them of this issue.
Thank you for your help in combatting content theft.
---
Pre-book experiences
By researching and booking activities, excursions, or guided tours in advance, you can often secure exclusive perks, such as access to VIP areas, private guides, or front-row seats, enhancing the luxury quotient of your journey. I recently visited the Collosseum for example and purchased tickets well in advance for 16 Euros and had a good choice of visit times. Those same tickets were selling last minute on unofficial ticket sites for up to 80 Euros so it certainly pays to pre book but do it well in advance. I always advise my clients to plan their holidays well in advance and book early to get the best choice and cost.
5. Living in luxury villas for less
If you desire an opulent villa experience without the astronomical price tag, consider the following strategies:
Off-peak travel
Similar to air travel, booking villa stays during off-peak seasons can result in significant savings. Additionally, destinations with shoulder seasons often offer more affordable rates while maintaining favourable weather conditions. Again, off peak from your own country may well be a peak period in your destination country (America's 4th July or Thanksgiving for example).
Last-minute deals
Keep an eye out for last-minute villa rental deals. Many property management companies and vacation rental platforms offer significant discounts to fill any remaining availability closer to the desired dates.
Villa sharing
Traveling with friends or family? Consider sharing the costs by renting a larger, more luxurious villa together. Splitting costs can open doors to more lavish properties while staying within your budget.
Alternative accommodations
Explore villa rental websites, vacation rental platforms, and even luxury home exchange networks. These options often provide access to stunning, well-appointed villas at considerably lower rates compared to traditional luxury hotels.
Traveling in luxury need not be unattainable or prohibitively expensive. By implementing the not so well known tips and hacks outlined in this blog, you can elevate your travel experience while keeping costs under control. From indulging in airport lounge comforts to securing free upgrades, moving in style within your destination, and residing in opulent villas for less, reimagine luxury travel as an accessible and affordable endeavour. What I've found though is that all of these ideas are all about research and preparation well in advance so happy searching and happy travels!
Kerrie Potts is CEO at Exclusive Private Villas Limited. Exclusive Private Villas offers exquisite, handpicked luxury villas around the world.
If you would like to be a guest blogger on A Luxury Travel Blog in order to raise your profile, please contact us.