Victoria Falls conservation: A green initiative
By Paul Johnson on Sep 14, 2023 in Accommodation, Africa, Attractions, Going Out, Hotels, Regions, Zambia
Ahead of World Clean Up day on 16 September, the two Minor Hotels located in Zambia, namely The Royal Livingstone Hotel and Avani Victoria Falls Resort, have embarked on a clean-up project at the Victoria Falls, a transformative initiative aimed at preserving and enhancing one of the world's most iconic natural wonders. The project, spearheaded by Minor Hotels, is set to become an annual endeavour with the primary goal of not only improving the overall experience for tourists but also contributing to the conservation of Victoria Falls on the Zambian side.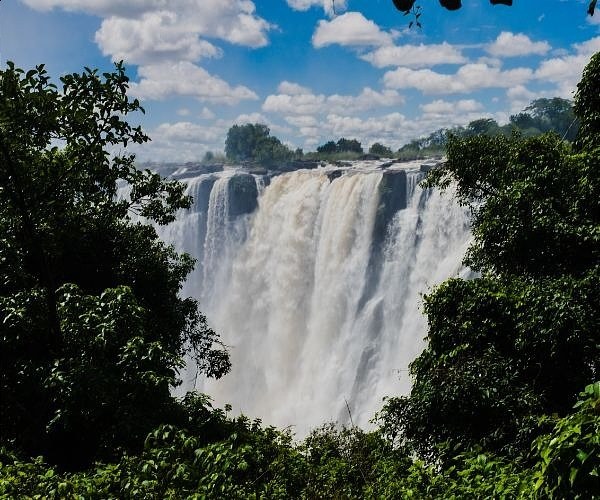 Victoria Falls, known as "The Smoke that Thunders", is a UNESCO World Heritage site and a must-visit destination for travellers worldwide. Recognising the need to protect and preserve this natural wonder, Minor Hotels Zambia has taken proactive steps to ensure its sustainability for future generations.
Laurie Burr, Complex General Manager for The Royal Livingstone Hotel by Anantara and Avani Victoria Falls Resort expressed his enthusiasm for the project, stating, "We are thrilled to be at the forefront of this endeavour to enhance the beauty and preservation of the Victoria Falls during Tourism Month. As a leading hospitality group, we understand the importance of responsible tourism, and the Victoria Falls Clean-Up project aligns perfectly with our commitment to sustainable practices. This initiative not only improves the experience for our guests but also contributes to the broader goal of environmental conservation and community engagement."
The Victoria Falls Clean-Up project is a comprehensive seven-day undertaking, focusing on several key areas:
Enhancing aesthetics
The project will involve painting fences, power washing walls, and refurbishing facilities to improve the overall appearance of the site, making it more appealing to tourists.
Infrastructure improvements
Minor Hotels Zambia is committed to repairing facilities in key areas such as the ticketing office and the police station. Investments in machinery will enhance safety and convenience for visitors.
Environmental conservation
A vital aspect of the project involves replanting and regrowing plants, which will help restore the natural ecosystem surrounding Victoria Falls, benefiting local wildlife.
Community engagement
Minor Hotels Zambia is actively involving its team members and the local community in the project, creating a sense of ownership and inspiring others to take similar initiatives.
Positive tourism impact
The improvements brought about by the Victoria Falls Clean-Up project are expected to attract more tourists, ultimately boosting the local economy.
Sustainable tourism
These efforts are in line with Minor Hotels' commitment to responsible and sustainable tourism practices, contributing to the long-term preservation of Victoria Falls.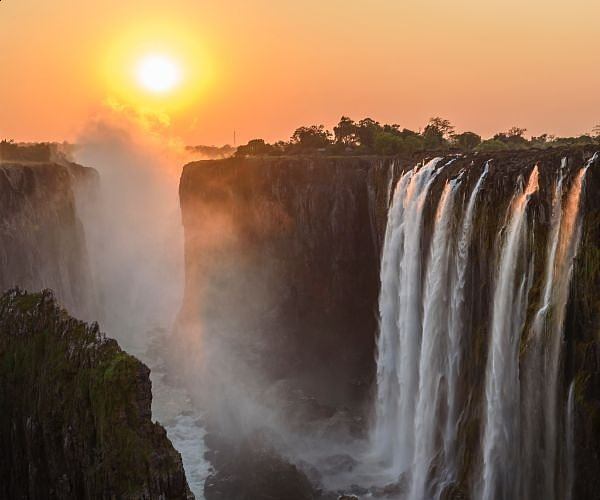 Laurie Burr concluded: "In these post-pandemic times, it's crucial for hotel operators and owners to recognise their responsibility in contributing to sustainability programs. By actively participating in initiatives that prioritise conservation and responsible tourism, we not only enhance the beauty of our natural wonders but also help rebuild and fortify the tourism industry. Together, we can ensure that future generations continue to marvel at the majesty of Victoria Falls, and that our industry thrives in harmony with the environment."
---
IMPORTANT NOTICE:
If you are reading this article anywhere other than on A Luxury Travel Blog, then the chances are that this content has been stolen without permission.
Please make a note of the web address above and contact A Luxury Travel Blog to advise them of this issue.
Thank you for your help in combatting content theft.
---
Minor Hotels Zambia invites everyone to visit the region to witness the transformation of the Victoria Falls and encourages visitors and the global community to take part in responsible tourism practices that protect and preserve our planet's natural treasures.