Wellness tourism in Brazil offers experiences that go beyond body care
By Simone Scorsato on Aug 24, 2023 in Accommodation, Brazil, Hotels, Leisure Travel, Regions, South America, Spas & Pampering, Speciality Travel
In our increasingly fast-paced, interconnected world, the search for enriching travel experiences has become a top priority. In addition to longer vacations and short escapades, the demand for journeys of self-discovery and, above all, wellness is on the rise. The so-called wellness segment is one of the 11 sectors in the global hospitality industry that generated US$4.4 trillion in 2022 and is expected to reach US$7 trillion by 2025, according to a report by the Global Wellness Institute. In Brazil, particularly among members of the Brazilian Luxury Travel Association (BLTA), this niche was the second most popular activity among guests (71%) in 2021, and last year, it was the third most sought-after (68%), behind only personalized services and VIP experiences.
Check out below a selection of addresses in different regions of Brazil where you can enjoy nature, relax, and indulge your body and mind in activities that recharge and restore your well-being.
Northeast: Bahia – Land of happiness and Axé
Hotel Fasano, Salvador
Located on the rooftop of Fasano Salvador Hotel, Fasano Salvador Spa offers both guests and visitors a haven of tranquility and relaxation overlooking the Bay of All Saints. Its extensive menu of facial and body treatments includes one exclusively developed for the hotel: the Bay of All Saints Ritual. This therapy embodies Bahia's positive energy, starting with a foot soak infused with rue, coarse salt, sage, and lavender, followed by a body scrub and herbal wrap. Finally, an energizing massage using myrrh oil induces profound relaxation and well-being. Another recommended therapy involves hot stones, perfect for cooler days. The intensely relaxing ritual uses black volcanic stones and combines lymphatic drainage movements, such as gliding and pressure, with the sensory experience of a relaxing massage.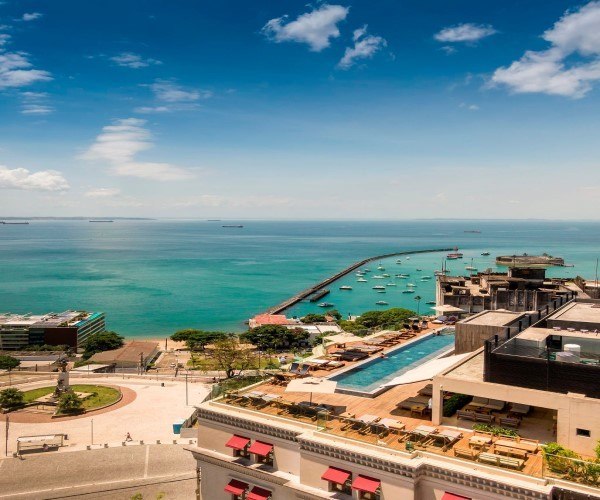 Barracuda Hotel & Villas, Itacaré
Nestled atop a rocky slope covered in Atlantic Forest, the villas at Barracuda in Itacaré, Bahia, offer four to eight interconnected suites with decks, private pools, and outdoor areas enveloped by greenery. The location provides opportunities for connection, learning, and contemplation facilitated by a team of professionals. One of the experiences takes place on the Wellness Deck, a space framed by native vegetation where yoga and cross-training sessions are held on alternate days. Massage enthusiasts can relax with the Barracuda Therapy, a session using a blend of essential oils crafted by the hotel, on their suite's balcony while enjoying the ocean views and breeze. Complementing these offerings, immersive group retreats known as B.Retreats immerse guests in an environment of pure inspiration, promoting connection with nature for self-care and well-being.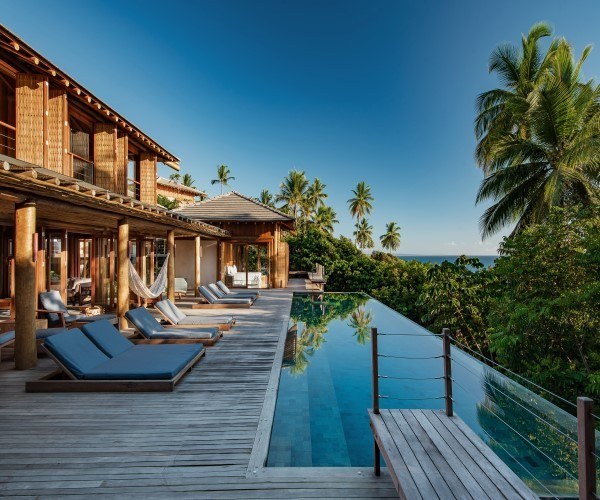 Txai Resort, Itacaré
Itacaré is a perfect destination for those seeking rest in direct contact with Brazilian wildlife. This exclusive resort facing the stunning Itacarezinho beach houses a hilltop spa overlooking the sea, called Shamash Healing Space. The spa combines experiences and techniques from ancient traditions with influences from the local culture (of indigenous origin) to create moments of self-discovery and introspection. Designed for internal, mental, physical, and spiritual transformation, the space offers massages, aesthetic treatments, therapies, and rituals, such as the Purification Bath, Deep Relaxation Ritual, Ayurvedic Massage, and more.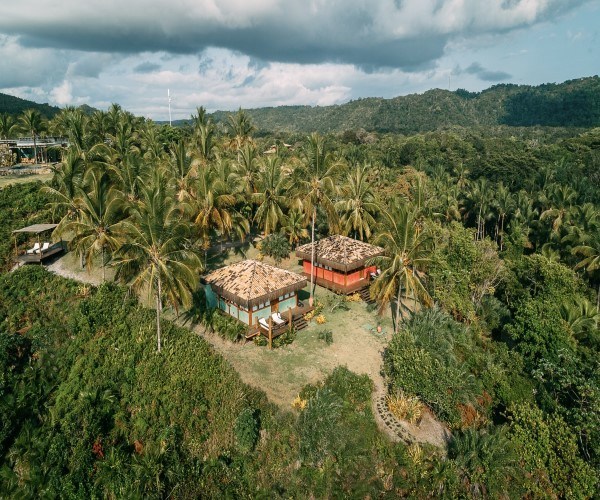 Hotel Fasano, Trancoso
One of the most stunning properties for disconnecting from the hustle and bustle of modern life, the Fasano Trancoso boasts a 500-meter (1,600-foot) beachfront deck with breathtaking views of the Bahia sea. It features a spa with four treatment rooms, a gym, sauna, and pool to create an unforgettable wellness experience in Trancoso. One of the therapies is "Ritos de Trancoso", inspired by native elements such as almesca (breu resin), Brazilian pepper, maraca, and crystals. This combination of invigorating massage and shamanic energy cleansing is perfect for harmonizing body and mind.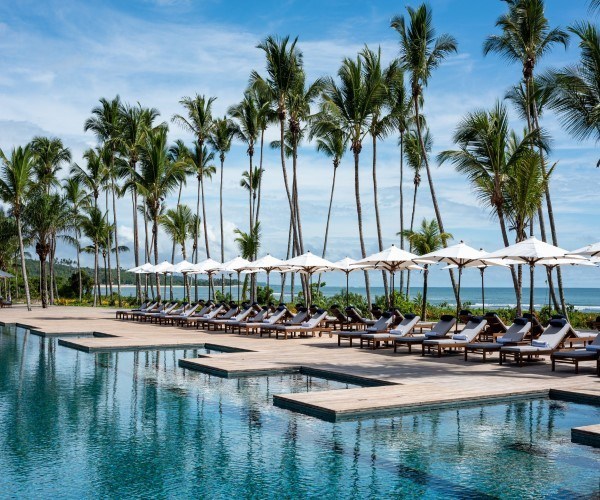 UXUA Casa Hotel & Spa, Trancoso
Located at UXUA Casa Hotel & Spa, UXUA Vida Lab & Spa embodies the wellness concept, focusing on nurturing and restoring mind, body, and soul with the help of southern Bahia's rich biodiversity. The spa draws on treatments and activities inspired by nutritional science, local traditional medicine, and ancient practices of the Pataxó people. During their stay, guests can also delve into the preparation of massage oils, bath salts, essential oils, as well as healthy recipes and invigorating beverages like kombucha and special juices.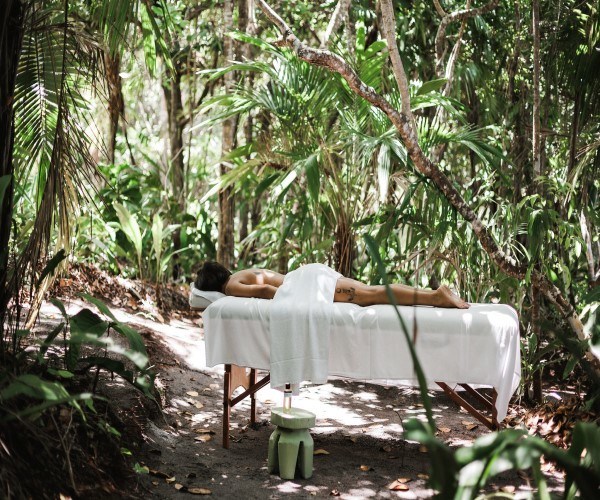 Southeast: Rio de Janeiro – Relaxing time in the marvelous city
Copacabana Palace
In this iconic hotel celebrating its centenary, the spa serves as a sanctuary of tranquility and well-being in the heart of Rio de Janeiro. With a sophisticated ambiance, it offers a diverse range of exclusive treatments, providing a unique experience to its visitors. The facilities include massage rooms, bathtubs, saunas, and relaxation rooms, all designed to promote perfect harmony between body and mind. Highly qualified therapists use ancestral techniques and top-quality products to ensure an invigorating journey of balance and restoration. One of the highlights of the experience menu is the Copacabana Palace Style Massage. This 100-minute treatment combines different massage techniques using the hotel's signature lemongrass essential oil, accompanied by a personalized playlist featuring nostalgic and relaxing songs inspired by the famous bossa nova rhythms that marked Rio and Copacabana, offering a true immersion in the Golden Age of Brazilian Popular Music.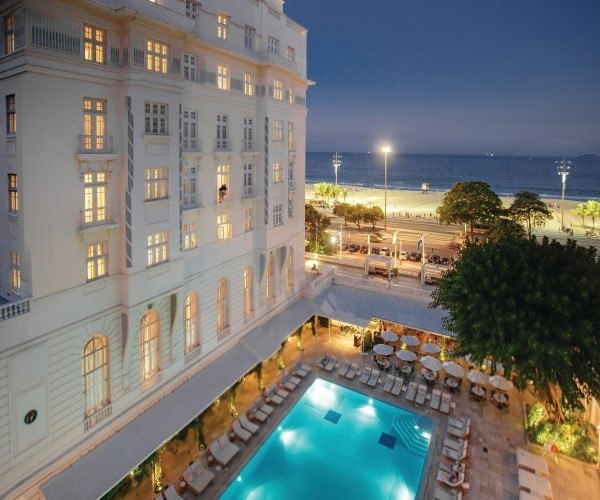 ---
IMPORTANT NOTICE:
If you are reading this article anywhere other than on A Luxury Travel Blog, then the chances are that this content has been stolen without permission.
Please make a note of the web address above and contact A Luxury Travel Blog to advise them of this issue.
Thank you for your help in combatting content theft.
---
Hotel Fasano
Created in honor of the Marvelous City, the Bossa Nova Therapy blends wellness with the rhythms of Rio to offer a sensory experience to the sound of bossa nova. "Samba na pele" (samba on the skin) is an innovative movement involving rattles with red and mookaite jasper stones to stimulate creativity, versatility, and focus. The experience also includes a welcome drink at Gero restaurant, exfoliation, body wrap with Dead Sea mud for relaxation and toxin elimination, as well as chromotherapy, ozone therapy, and an invigorating massage.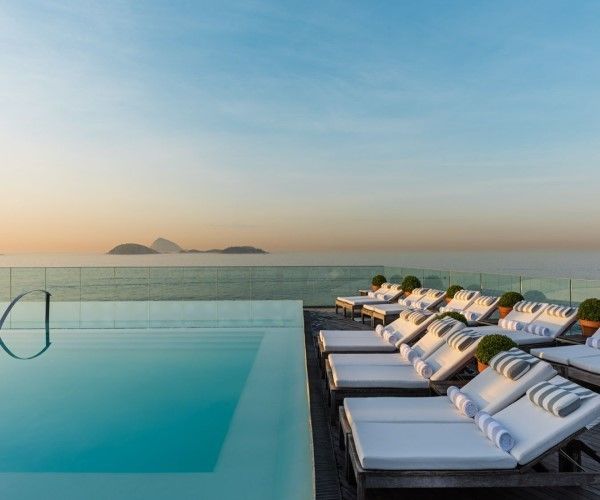 Hotel Santa Teresa Rio MGallery
Nestled in the historic and charming neighborhood of Santa Teresa, the hotel offers a pleasant immersive experience that promotes benefits for both physical and mental health. Le Spa offers exclusive massages that invite guests to experience a unique relaxation journey with body and facial treatments. The Ouro Negro massage is pure luxury and has a rejuvenating effect. The Protective Forest massage aims to provide a sensory experience through a combination of oils and essences extracted from tropical forest plants. In addition to massages, other relaxation practices, such as Sound Healing – a technique using instruments to facilitate a meditative state – and Yoga, are part of the menu of available specialties.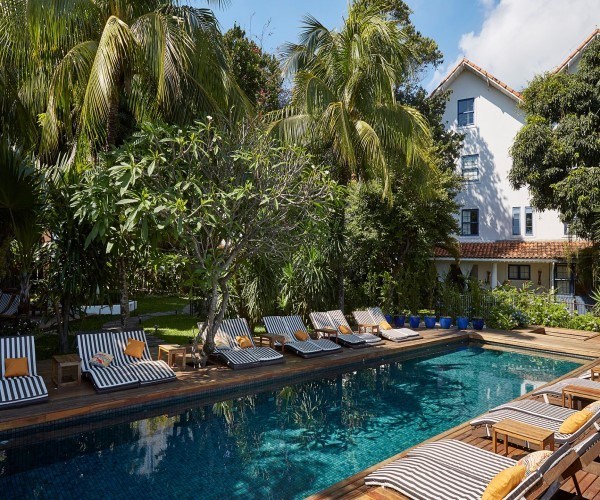 São Paulo – A unique moment in the Big City
Hotel Unique
For relaxing moments, the hotel offers an environment carefully crafted to foster the well-being and beauty of each visitor. Designed by renowned Brazilian architect João Armentano, the Spa Unique Caudalie Room, in partnership with the French brand pioneering the use of the exceptional powers of grapes, boasts a modern design that combines exclusivity, comfort, and luxury – all hallmarks of the hotel. One of its exclusive treatments, "Unique Senses" uses the powerful Contouring Concentrate oil to hydrate the skin and help stimulate blood circulation through deep and invigorating movements in areas of greater tension. To enhance relaxation, suction cups are employed to restore the energy flow, alleviating feelings of fatigue and promoting physical and mental well-being. Visitors can also enjoy the spa by appointment.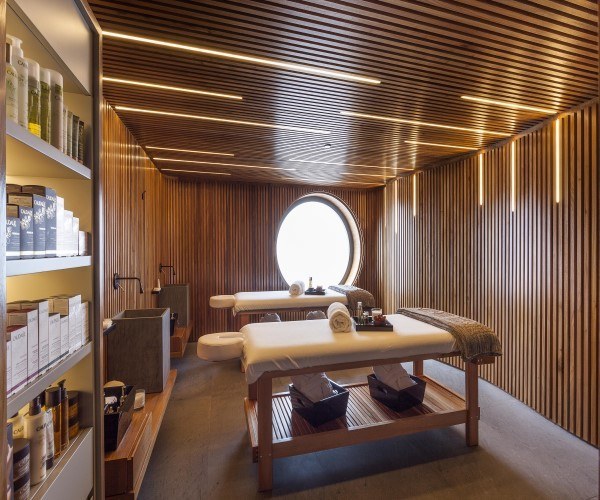 Minas Gerais – Fusion of nature, culinary delights, and crystal energy
Hotel Fasano, Belo Horizonte
Inspired by precious stones and regional culture, the "Maravilhas de Minas" experience is an exclusive therapy offered by Spa Fasano Belo Horizonte. This therapy harnesses the energetic properties of three crystals to purify and expand energy, stimulating self-esteem and intuition. It also promotes skin hydration through gentle exfoliation with coffee, milk, and almond oil. Another experience invites guests to surrender to the care of professionals and relax with a therapeutic massage applied to specific acupuncture points.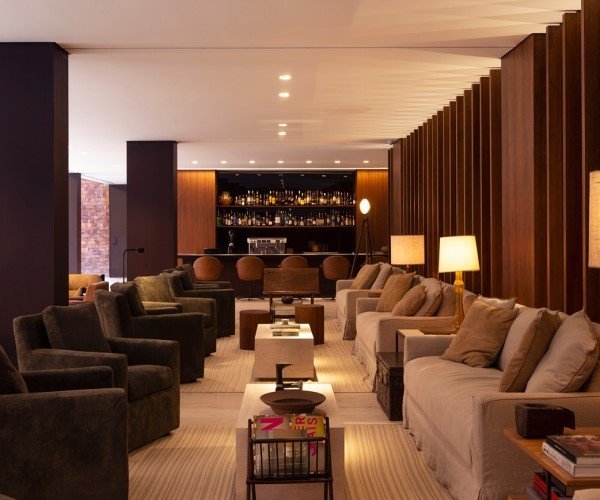 Simone Scorsato is Executive Director of Brazilian Luxury Travel Association. BLTA's main objective is to promote and strengthen Brazil as a travel destination to the global luxury market.
If you would like to be a guest blogger on A Luxury Travel Blog in order to raise your profile, please contact us.