11 of the best places to stay to see natural phenomena
By Paul Johnson on Jul 26, 2023 in Accommodation, Hotels, Regions, Vacation Rentals, Worldwide
It goes without saying that Mother Nature certainly knows how to put on a show. A show so spectacular that people will travel right across the world to experience it. From celestial ballets of light dancing across the Northern Hemisphere to ferocious lava flowing through craters made from past eruptions, witnessing natural phenomena is often high on people's bucket lists and is often the reason behind many of today's travel excursions.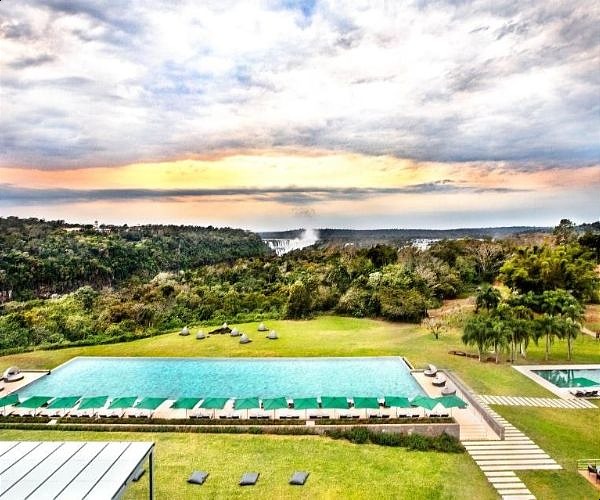 For anyone wanting to experience such a spectacle, Coolstays has rounded up some of the world's most awe-inspiring natural phenomena and shared our suggestions of where best to stay to catch a glimpse of them.
Northern Lights
First up, a phenomenon on many people's bucket lists: Aurora Borealis. Otherwise known as the Northern Lights. The beautiful waves of light have captivated people for millennia and people regularly travel to far-northern destinations for the opportunity to see the spectacle. Technically speaking, they occur when waves of energised particles from the sun enter our atmosphere. This causes magical waves of green, purple and red to dance across the sky. And it appears that people are even keener for a glimpse of this phenomenon than ever with Google searches for 'top 10 best places to see the Northern Lights' increasing by 200% in the last year alone. Here is where to stay.
Croft 103 – Two contemporary eco-hideouts in a wild Scottish landscape, hidden away from the outside world for the ultimate romance…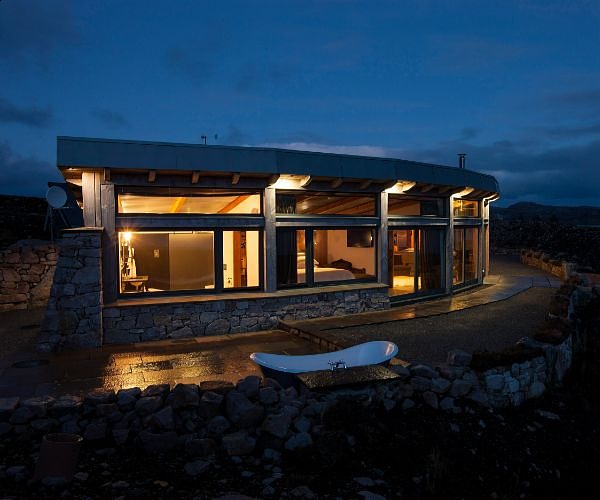 The Arctic Hideaway- Deconstructed accommodation in eco-friendly cabins on an island beneath the Northern Lights will offer you creative contemplation, the Norwegian way.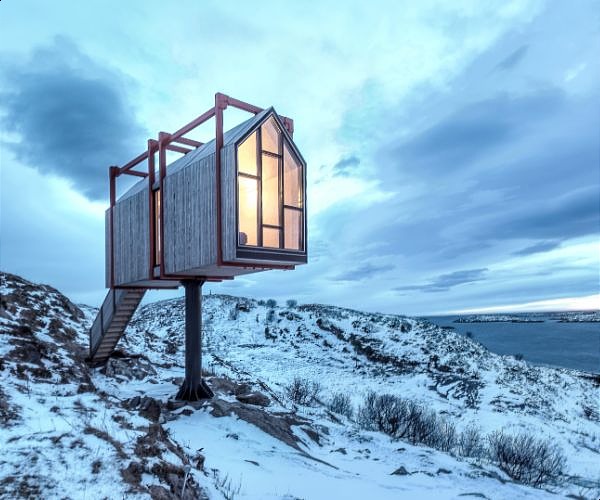 Shooting stars
Another spectacular natural phenomenon that occurs above our heads is meteor showers, or more romantically referred to as 'shooting stars'. This celestial event is when the Earth passes through the path and debris left by a comet or asteroid. Meteor showers clearly fascinate the masses with searches for the phenomenon being as high as 162,000 worldwide each month. In fact, searches for 'stargazing events near me' have increased by over 5000% worldwide in the last year alone, but what about those wanting to combine these celestial events with their travel plans?
Where are the best places in the world to catch these magnificent happenings?
Wanderoo – A bijoux horse truck in the Brecon Beacons National Park, with romantic studio interiors and a hot tub beneath the stars…
Wadi Rum – Enjoy a truly unique stay in the beautiful Wadi Rum desert in Jordan and enjoy spectacular sunset views from your own sunken hot tub.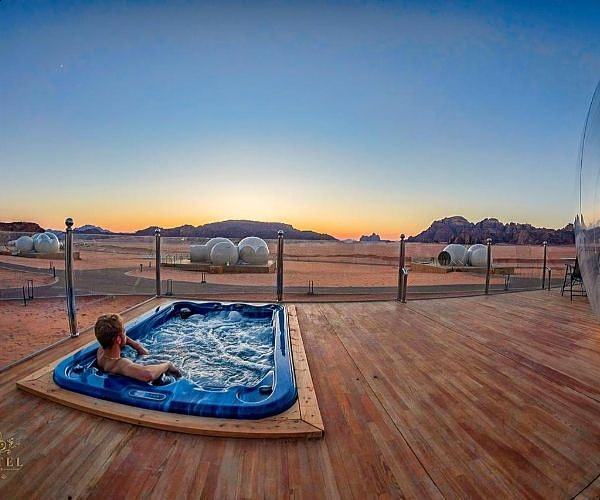 Volcanic activity
One of the more ferocious natural phenomena is volcanic activity. Volcanoes are ruptures in the crust of the Earth that allow hot lava, volcanic ash, and gases to escape. And in the last decade, volcano tourism has boomed. For example, the day after Mount Kilauea erupted on December 2020, the Hawaii Volcanoes National Park saw a sharp spike in visitors. Travellers are known to visit iconic volcanoes around the world – whether it be smoking craters like Mount Vesuvius or to see actual lava flow in active spots like Hawaii. In fact, searches for 'volcano tour' have increased by 5000% worldwide since 2004 – so where is best in the world to experience such a fiery phenomenon?
Lava Home – Enjoy amazing views from the balcony of this charming home close to the Kilauea Volcano in Hawaii.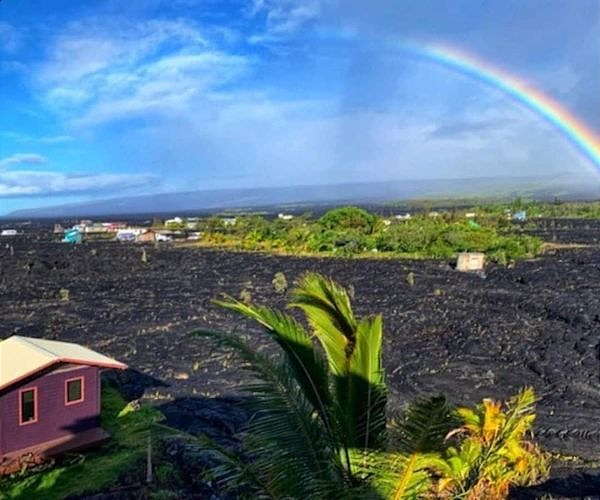 Casa Bea – Set on the Aeolian Island of Lipari, just north of Sicily, this stunning villa boasts a swimming pool and its own private access beach.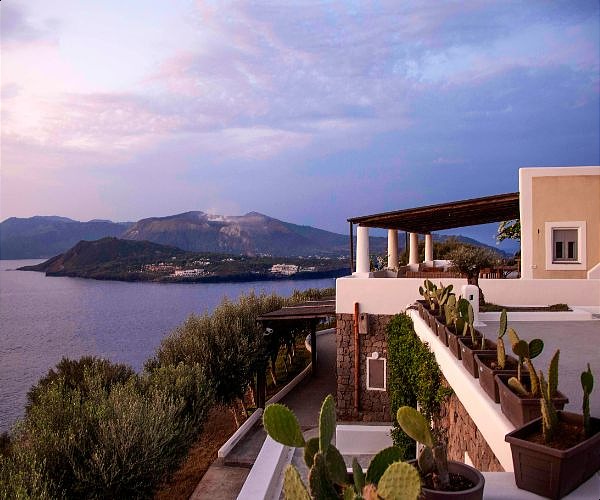 Hot springs
Another natural phenomenon that is often on travellers' bucket lists is enjoying a hot spring. Hot or thermal springs occur when hot water from deep in the Earth rises to the surface and forms warm pools. These offer health perks such as stress relief and skin detoxing, and relaxing in them has long been a popular pastime. The phenomenon actually sees an average of 322,000 global searches each month, which indicates that people are obviously keen to enjoy a thermal spring themselves.
But with so many to choose from around the world, where are the best places to go for such an experience?
Ion Adventure Hotel – Sublimely soothing Icelandic hotel and spa with superb views of the Northern Lights – all in an incomparable natural setting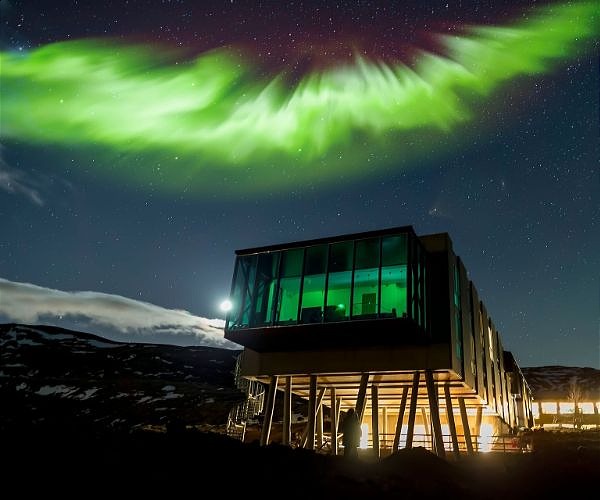 Glamping Olimia Adria Village – Twenty luxury safari tents in Slovenia the grounds of one of Europe's best thermal spas with free access to a giant water park.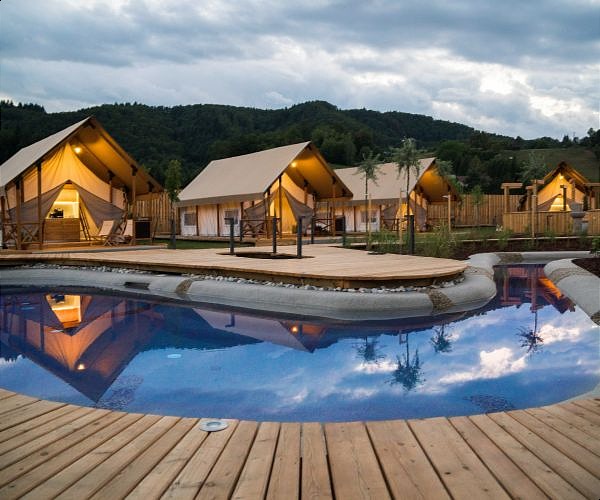 Waterfalls
Waterfalls are awe-inspiring forces of nature that captivate people and entice them to visit these incredible natural wonders around the world. But it isn't just the biggest and boldest that draw people in. People still enjoy visiting smaller waterfalls for the serene atmosphere that they create. So, whether you want to experience a colossal plunge or just relax by a small drop, where are the best places to experience the wonder of waterfalls?
Waterfall Lodge – Immerse yourself in the stunning Scottish Highlands at Waterfall Lodge, which sits beside a cascading waterfall and has spectacular views across Loch Tay and Ben Lawers mountain.
---
IMPORTANT NOTICE:
If you are reading this article anywhere other than on A Luxury Travel Blog, then the chances are that this content has been stolen without permission.
Please make a note of the web address above and contact A Luxury Travel Blog to advise them of this issue.
Thank you for your help in combatting content theft.
---
Storms
Another natural phenomenon that fascinates some people is stormy weather. Why? Well, some psychologists believe that it is a result of the concept of 'amniotic sound', where people get comfort from hearing the slow rumble of thunder and intermittent crash of lightning striking in the distance. In fact, some people engage in 'storm watching', a hobby that sees them visit specific destinations known for their wild weather conditions.
So, if you wanted to catch a glimpse of a spectacular storm, where is best to go?
Odles Lodge – Architecturally fascinating contemporary chalet lodge in the Dolomites with panoramic mountain views and mountain tranquility.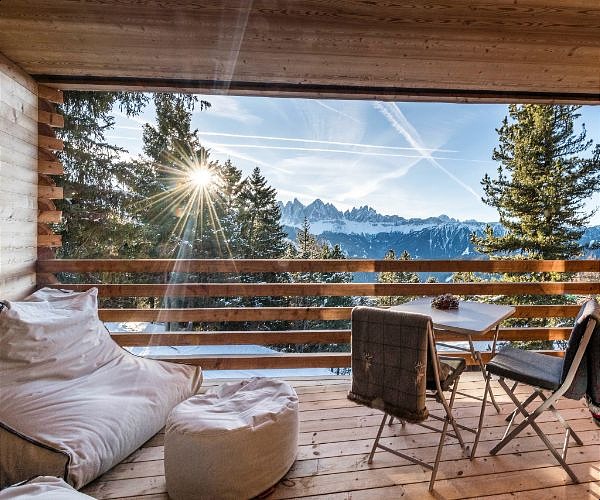 Mirror Houses – Two luxurious holiday homes with Modern, striking designs, swimming pool, and traditional Italian surroundings.