Family friendly luxury yacht charter vacations in the Mediterranean
By Trina Howes on Jun 24, 2022 in Cruises & Boat Travel, Eastern Europe, Europe, Family Travel, France, Italy, Monaco, Regions, Serbia and Montenegro, Speciality Travel, Western Europe
If you've been putting off a family holiday aboard a luxury yacht because 'you're waiting for your kids to be older: don't! The Mediterranean is a prime family destination, and travel by water offers them a novel experience while taking the frustration out of transiting between the city and the surf.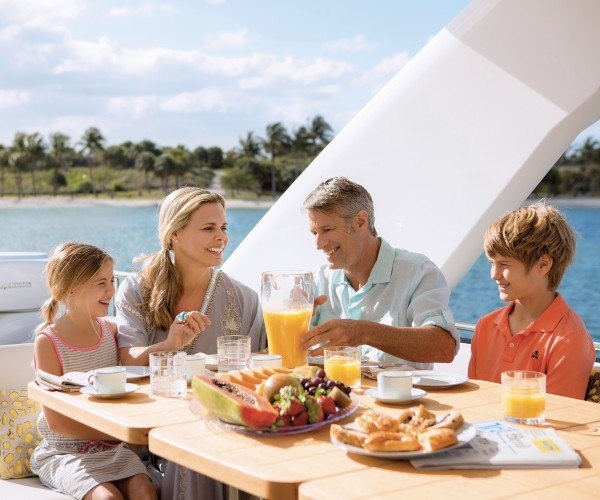 Travel with children is made that much easier when you have your accommodation, entertainment, transport and meals all wrapped up in one package throughout the holiday, and the talented crew can entertain younger guests while parents take time to decompress and relish the moment all to themselves. The professional chef has the skills to cater to picky eaters and create new delectable surprises to delight throughout the trip. The selection of water toys is all yours throughout the trip, and accreditation as a Scuba diving centre or Approved RYA Water Sports Centre means that your children can learn recognised lifelong skills during their break. Lastly, luxury yachts also come with an extensive film library, so you don't need to leave behind home comforts as you head off into the wilds.
It can be hard to satisfy all the generations, but these Mediterranean destinations offer artistic wonder, a riot of colour and exhibits that inspire and teach culture and history together.
France & Monaco
The South of France is a favourite holiday destination for families of all ages, and for centuries artists, socialites and aristocracy have been drawn to its fine weather, picturesque scenery and seaside charms.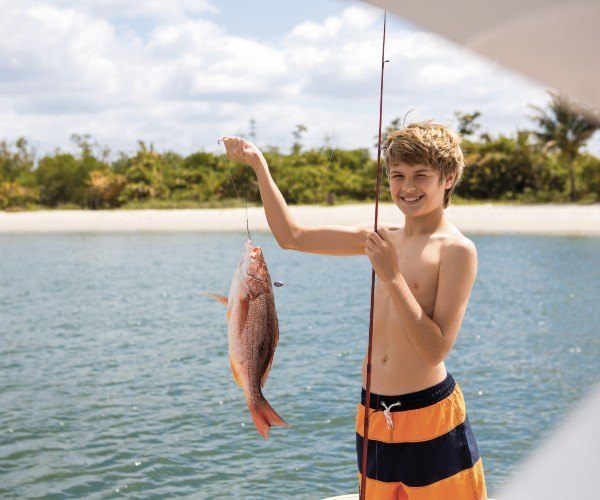 When it comes to days snorkelling and playing on the water toys, the choices are myriad:
Calanques National Park near Marseilles, Iles d'Hyeres, Pampelonne Beach at Saint-Tropez and the marvellous golden sand beaches surrounding Corsica are some of the highlights. Underwater art installations such as Musée Subaquatique de Marseille give confident swimmers the chance to practise their snorkelling and Scuba diving skills, while the clear shallows that gently roll into the sea are perfect for little feet to wade.
When you anchor at a marina, cafes and culture will be right on your doorstep. Stoke young imaginations with a visit to medieval castles, forts and spectacular churches, then recharge with lunch at a cafe before heading on to the amazing museums, festivals and other events held during your visit.
Antibes has several unusual attractions such as the Absinthe Museum, however, the Picasso Museum is sure to be a highlight for students, who have the chance to see the original work they have studied. In Cannes, The Palace of Festivals and Congresses of Cannes is best known for hosting the Cannes Film Festival, however, it also hosts a board games festival, dance festival, fireworks festival and many others throughout the year for a live, oftentimes interactive show.
Monaco has done well in balancing high-end shopping, casino nights and concerts with the more family-friendly fare, with several parks, a zoo and several museums including a dinosaur museum (the Monaco Museum of Prehistoric Anthropology) to fill the hours, indoors or outside. Best of all is the Monaco Grand Prix, a highly anticipated event for all ages which takes place at the start of summer each year around May. Secure a berth right beside the track and watch the racing cars while you dine outdoors.
Italy
From the Italian Riviera over to Venice, Italy is a cultural wonder and a feast for the eyes as well as the imagination. Begin with Portofino and the colourful Cinque Terre villages, then fit in some luxury shopping for the whole family at Forte dei Marmi before a bike ride along the Tuscan trails and sunbathing on the beaches in the Tuscan Archipelago. The aromatic cafes and tempting desserts could easily become a daily treat, and a gelato ice cream is a quintessentially Italian experience that will become an ingrained memory of the country.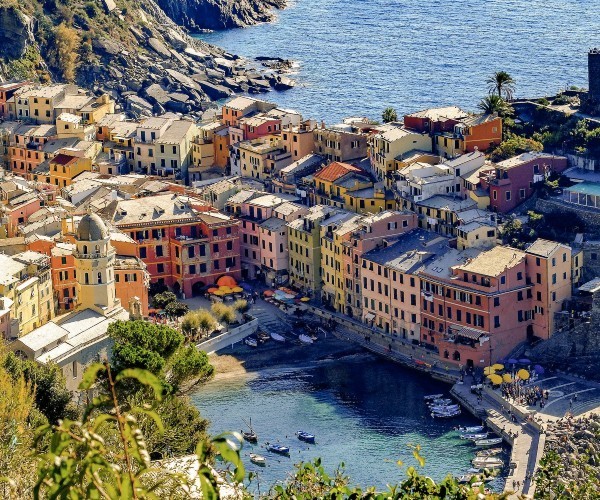 Pizza is another unforgettable Italian invention, and Naples is the place where it was first created. As you approach this massive city along the Amalfi Coast, it's hard not to be in awe of Mount Vesuvius in the background. Pompeii is close by and a worthy stop for first-time visitors to discover the history and tragedy of this once affluent settlement.
---
IMPORTANT NOTICE:
If you are reading this article anywhere other than on A Luxury Travel Blog, then the chances are that this content has been stolen without permission.
Please make a note of the web address above and contact A Luxury Travel Blog to advise them of this issue.
Thank you for your help in combatting content theft.
---
If there is ever a rainy day during your charter, the museums, castles and churches offer ample choice for the different ages and interests in your group. Tour the ancient catacombs, view the veiled statues in Museo Cappella Sansevero and marvel at the collections within the Renaissance palace Museo Civico Gaetano Filangieri.
Beautiful Istria is just a short cruise away, and like Sardinia and Sicily, has beautiful natural scenery and endless options for beachside barbeques, sunbathing and water sports.
Croatia & Montenegro
The Eastern Mediterranean is where the empires of old clashed over territory, and in Croatia there are Greek, Roman and Ottoman influences to be found in Istria and the Dalmatian Coast. Pula is a great stop for its Roman amphitheatre and other cultural attractions, all close by to the Brijuni National Park with its walking trails, ruined castle and safari park.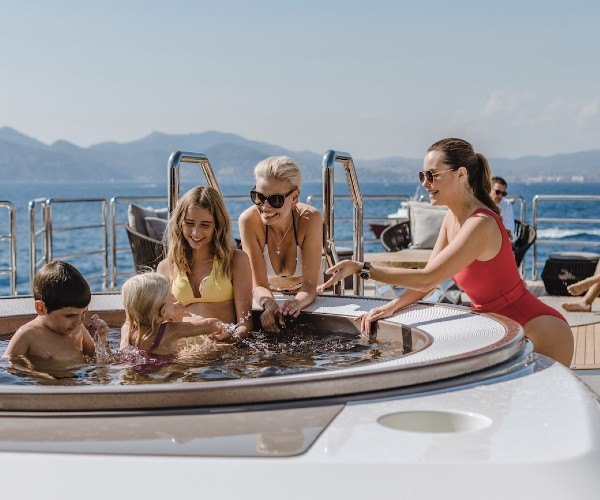 Visitors will be richly rewarded for underwater exploration along the Croatian Coast: There are numerous wrecks for divers, plenty of shallow lagoons to snorkel, and turtles, whales and dolphins have been spotted around Losinj, the Kornati National Park and Lastovo Archipelago Nature Park down near Dubrovnik. The exceptionally clear water is warm and inviting over the summer season, creating the perfect conditions to learn diving or improve swimming in a highly rewarding environment.
The Old Town in Dubrovnik was King's Landing in the Game of Thrones TV series, and for this reason alone it will likely be an enticing setting for teenagers in your group. The Rector's Palace and Franciscan Friary summon up times gone by, while the contemporary Museum of Selfies & Memories Dubrovnik will add a few attention-grabbing photos to your family's social media. Walking the streets to see what you discover is part of the fun, and if you ever need to stop for a meal, the international restaurants and local options will have you spoiled for choice.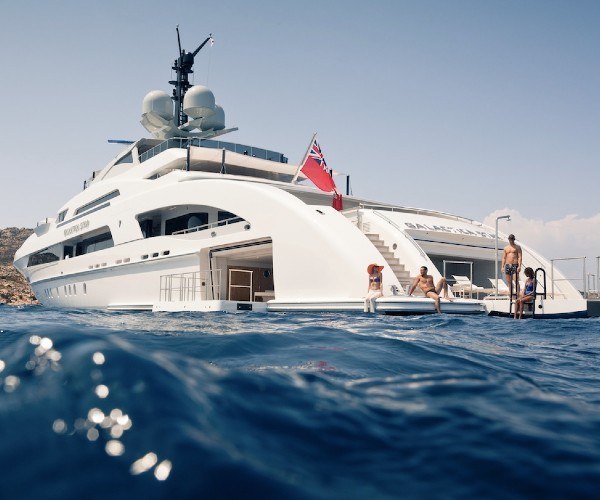 Montenegro shares the same beautiful clear waters as Dubrovnik and the Dalmatian Coast for water sports, and the quiet anchorages and a blue cave create an interesting and tranquil area for a day of fun in the sun. Kayak and paddleboard around stretches of the Bay of Kotor, zip along on the towable toys and then rest back on board on the sun loungers while your chef prepares lunch. The various harbourside towns have their own unique attractions, including prehistoric rock drawings,
Roman mosaics, aquariums, forts and palaces. All this leads to Kotor at the end of the bay, where the walled old town is a labyrinth of medieval houses and quaint cafes. A hiking trail leads up from the town into the hills, to the ruins of the old fort and panoramic views out over the town and the bay.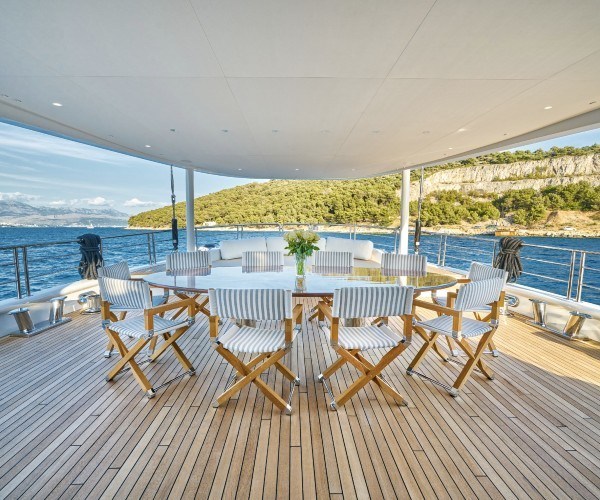 There is a massive variety of yachts available to suit your requirements: Motor yachts and sailing yachts, mono-hulls and catamarans, speedy and sporty open yachts, and the traditional Turkish gulet. A charter broker can help you find the safest child-friendly options on the market while remaining within your budget so that you can have a stress-free holiday with your loved ones.
Trina Howes is a Director of CharterWorld America. CharterWorld is a luxury private yacht charter company that creates outstanding vacations with excellent yachts at amazing prices – worldwide.
If you would like to be a guest blogger on A Luxury Travel Blog in order to raise your profile, please contact us.