Island treasures in Sardinia
By Nicholas Dean on Jun 28, 2022 in Cruises & Boat Travel, Europe, Italy, Regions, Speciality Travel, Western Europe
Boasting a picture-perfect coastline dotted with countless sandy beaches and charming littoral villages, it is little wonder that the waters of Sardinia prove a big draw for yachting enthusiasts and are relished by visiting superyachts. Isola Tavolara and Isola Molara are lesser-known but stunningly beautiful, set amidst the glistening Tyrrhenian Sea, located just off Olbia on the coast of north-eastern Sardinia. Only accessible by boat, these rocky and mysterious isles are steeped in history.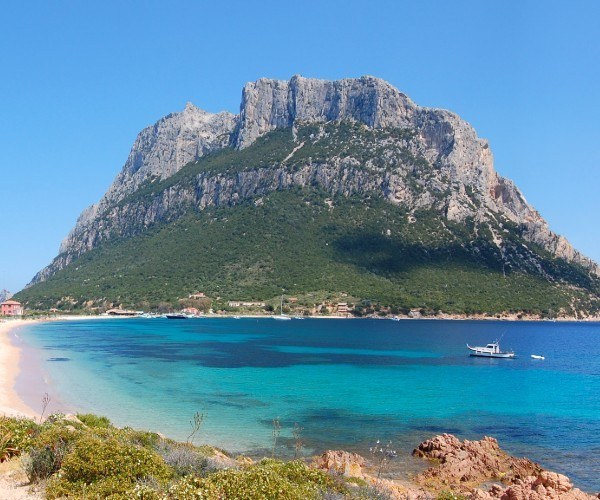 At 4km long and 1km wide, the second largest rock and the smallest kingdom in the world, craggy and vertiginous Isola Tavolara is a limestone and granite landmass, rising to 564m at the peak of Punta Cannone. This prominent landmark is easily visible from coastal villages such as Golfo Arancini, San Teodoro and also the headlands at Capo Coda Cavallo. Packed with history, the Kingdom of Tavolara was ruled by the Bertoleoni family between the 19th and 20th century before becoming part of Italy in 1934.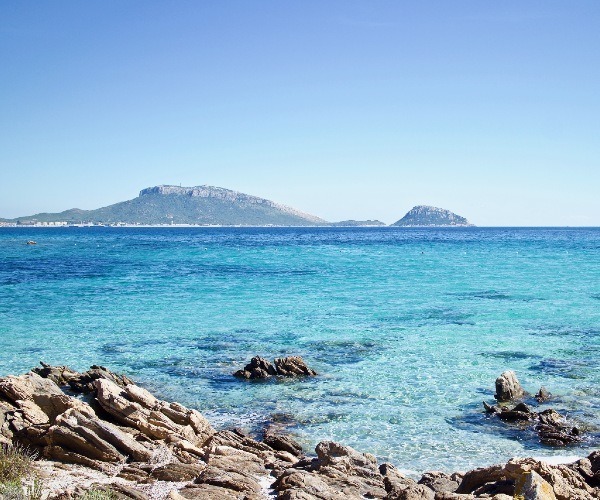 Considered to be amongst the most beautiful spots in Sardinia, Tavolara and its surrounding waters belong to the Area Marina Protetta di Tavolara Punta Coda Cavallo, where protective measures have been in place since 1997 to preserve the island's thriving biodiversity. It means that Tavolara is divided into three zones, Zone A has no public access and has a military base, Zone B has part access and Zone C is free for all to enter and enjoy sailing, swimming and exploring. This marine preserve protects 37,000 acres of sea and around 40km of coastal territory, stretching from the southern tip of Olbia over to Punta Isoledda, to the south of San Teodoro.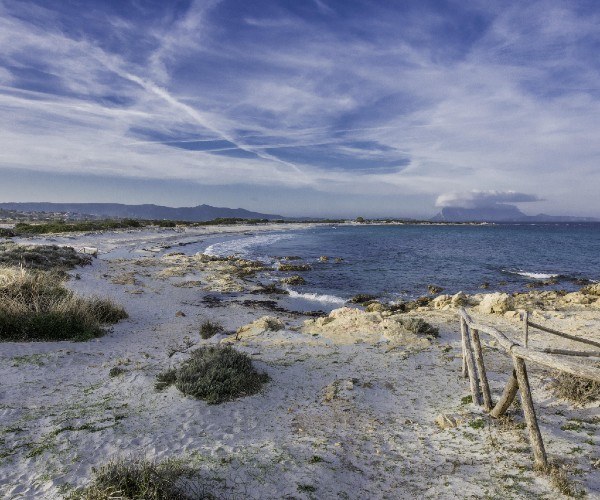 Trek the challenging Via Ferrata degli Angeli to reach the highest point of the summit at Punta Cannone. Activity seekers will relish this hike to be rewarded with spectacular panoramic views over the entire Gallura region, Monte Limbara, Monte Nieddu, Montalbo to Caprera, the Strait of Bonifacio and as far as Corsica. A completely unique vantage point, it is not to be missed for some unforgettable vistas. For plenty of opportunities to enjoy relaxation, the crescents of white sand and pristine natural landscape are ideal to enjoy games, watersports and beach picnics with family and friends.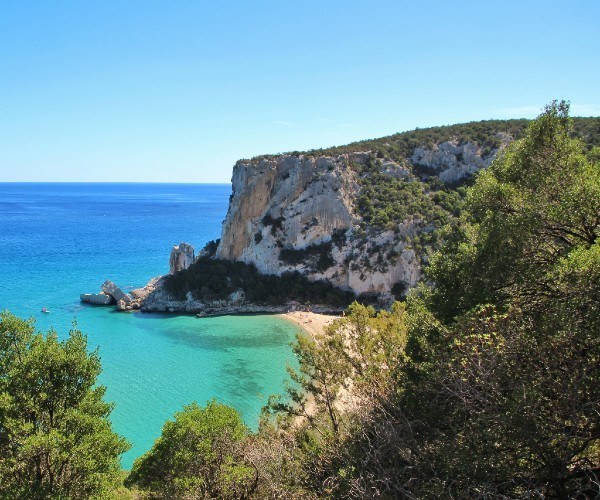 The eastern port of Spalmatore di Terra is where the ancient Tavolara Palace is found, alongside a pretty beach fringed by sea daffodils and a couple of summer restaurants. While at the other end, Spalmatore di Fuori is a sheltered bay boasting a tranquil beach and shallow waters, ideal for families to enjoy. Accessible only by sea, the fascinating caves at Grotto Ghigliottina are quite a find, while diving enthusiasts can enjoy interesting underwater sites strewn with corals and seagrass meadows. The marine reserve at Teddja Liscia contains a multitude of sea life and is best explored with a guided dive to make the most of sunken shipwrecks, underwater reefs, archaeological sites and "secca del Papa", which is considered one of the most beautiful dives in the Med.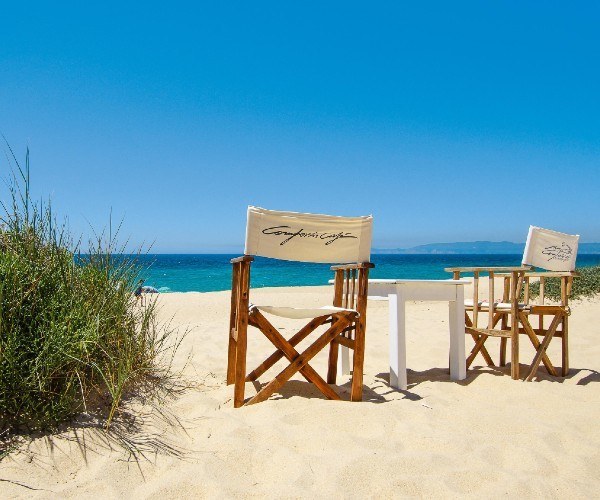 For shore based pursuits, in mid-July the island hosts "Una Notte in Italia", an open-air film festival of non-mainstream Italian movies screened on the beach and packed with atmosphere. Lasting for about a week it attracts visitors galore, casting a spotlight on the Sardinian film scene. Only a couple of restaurants dot the coastline, notably Da Tonino, owned and run by the Bartoleoni family, just steps away from Spiaggia Cala Tramontana with sweeping views of the sea.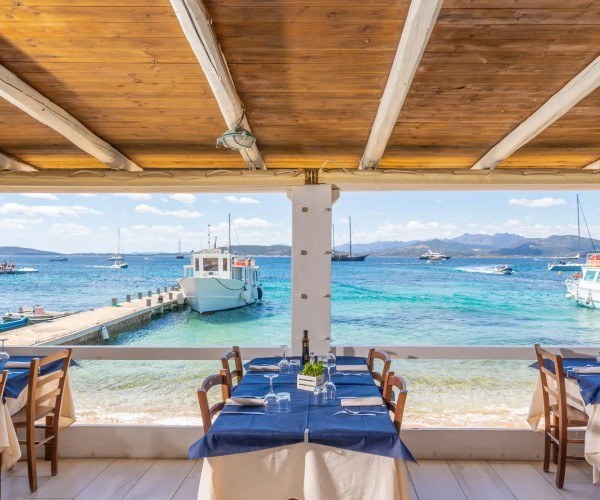 Adjacent to Isola Tavolara, the privately owned Isola Molara is tiny, circular and rugged, surrounded by calm, crystalline pools and easy anchorages. Thousands of birds nest within the cliffs, while goats take shade under wild olive trees: this island is a picture-perfect scene of unspoiled nature. One of the smallest islands off the coast of Sardinia, it is set within the protected marine environment of Tavolara. Named "Buccina Insula" by the Romans, this refers to a large shell found on the island which was used to extract a deep red colour for fabrics, and this is the only documentation about Molara which starts from 235AD.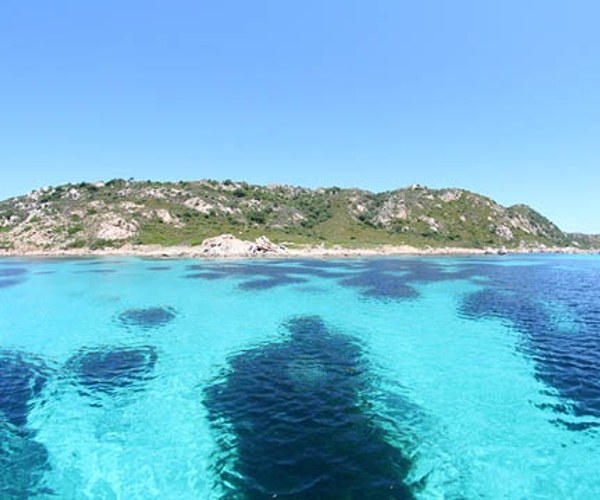 More recently, Molara was bought by the Tamponi family who now live on the mainland. It became an agricultural farm thanks to a water source on the island that provided drinking water to the inhabitants. Just a handful of families of shepherds lived here, building dry stone wall enclosures for animals such as goats and cows, bred to produce local cheese. They were also sailors, having to reach the mainland for trade purposes and to buy salt for the cheese production. The farm was working until the 1960s when the last guardian of the island left to return to the mainland.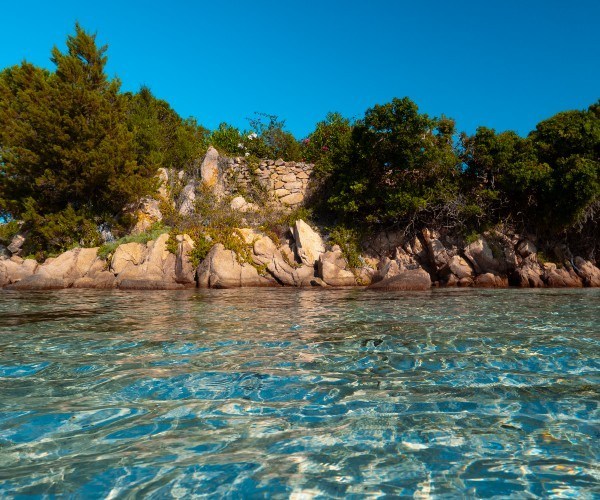 Not accessible to the public, visits can be arranged on guided tours with the Molara Cultural Association, between late spring and early autumn, when the weather conditions allow visitors to make the most of all the island has to offer. Providing a completely off the beaten track experience, away from the crowds, this is an incredible destination to learn about the history and traditional ways of life, whilst also admiring the pristine nature and marine landscape. This is a spot simply made for relaxing on a yacht in a secluded anchorage, enjoying the peaceful atmosphere and snorkelling amongst the sparkling clear waters.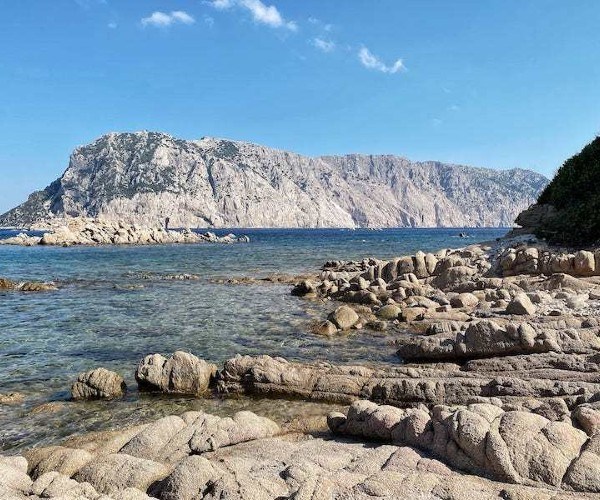 ---
IMPORTANT NOTICE:
If you are reading this article anywhere other than on A Luxury Travel Blog, then the chances are that this content has been stolen without permission.
Please make a note of the web address above and contact A Luxury Travel Blog to advise them of this issue.
Thank you for your help in combatting content theft.
---
At Cala di Chiesa, wander through the medieval village of Gurguray and join the meandering coastal hiking path around the isle. Take an expedition by kayak to paddle past the fascinating Dinosaur Rock, formed by the wind into an unusual sculpture, reminiscent of prehistoric predators. Nearby, the tiny rocky bluff of Molarotto is surrounded by stunning turquoise anchorages and is an idyllic yachting haven to soak up the views. The waters here provide an underwater paradise for scuba diving, again with guided tours recommended to discover the best sites.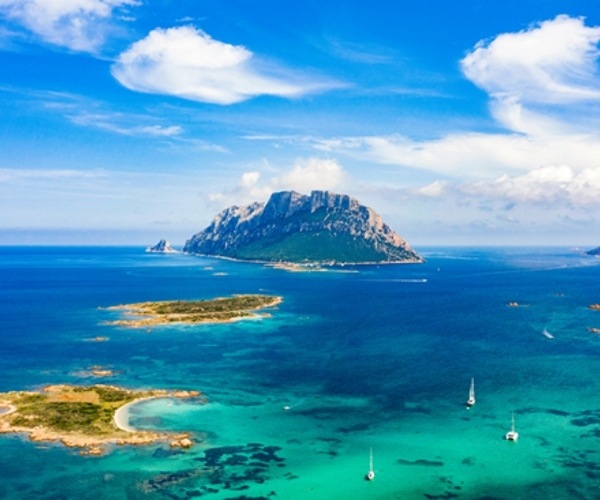 Yachting in Sardinia offers countless treasures, but these unusual islands with their gorgeous scenery and sense of peace are really an exclusive destination to explore from the water. As with anywhere else in Sardinia, to remove any sand, shells or stones from Sardinian beaches is prohibited and fines do apply. Therefore, take nothing but photographs, remember the beauty and leave with unforgettable memories.
Nicholas Dean is Managing Partner of Ocean Independence. Ocean Independence is a global leader in luxury yachting, providing a bespoke experience across yacht charter, sales and management.
If you would like to be a guest blogger on A Luxury Travel Blog in order to raise your profile, please contact us.