Keeping it fresh in Anguilla
By Paul Johnson on Jan 06, 2023 in Accommodation, Anguilla, Attractions, Bars, Caribbean, Featured, Going Out, Hotels, Regions, Resorts, Restaurants, Vacation Rentals
Anguilla may be small, but 2023 brings a raft of new discoveries to be made on this Caribbean gem. The island has a great balance of established properties and eateries that attract repeat guests year on year, and all-new developments, offering something fresh to experience.
Celebrating a recent slew of awards, including Condé Nast Traveler's (US edition) #2 Reader's Choice of Caribbean island, visitors to Anguilla can explore new villas, stylish beach clubs, authentic new eating places, a range of new activities and a whole load of fun at returning festivals.
Quintessence Hotel, a boutique property brimming with museum-quality sculpture and artwork by celebrated artists from across the region, has opened Quinn. The three new stylish guest suites, nestled above Long Bay Beach, are in a separate building adjacent to the original hotel and aimed at offering the Quintessence experience at a more affordable price tag. The new suites offer guests access to the same amenities, including an infinity pool, full-service spa, French-Caribbean fine dining and an award-winning wine cellar.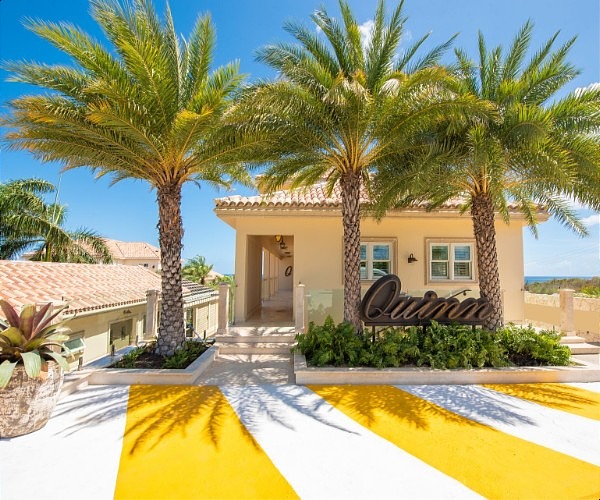 Aurora Anguilla opened the first component of the Aurora Anguilla Entertainment Complex on 31 December – the Aurora Anguilla Amphitheatre, a 500-seat concert venue that overlooks the Caribbean Sea with views of St. Martin. The sports and activities center to come will home four tennis courts, three pickleball courts, two full courts and one-half court for basketball, two sand volleyball courts, three bocce ball courts, climbing wall, 18-hole miniature golf course and a great lawn area. The Welcome Center will have a daycare, activities center for children containing video games, ping pong, billiards, air hockey, an open area with video screen and jukebox, and a 2,253sq. ft tennis center. The waterpark area will feature a lazy river, three waterslides, several pools including one with a handicap lift and a pool deck with cabanas. For dining, just opened at Aurora Anguilla is the reimagined Tokyo Bay restaurant, under the direction of acclaimed Executive Chef Joe Richardson, who offers a modern vision of storied Japanese cuisine. Artfully prepared with traditional techniques, the menu is elevated by homemade soy sauce and vegetables grown on-property, the finest seafood and Anguilla's largest selection of sake.
Aurora International Golf Club has opened its nine-hole Avalon Links, a world-class short course designed by Greg Norman Course Design. Featuring eight par three holes and one par four, the course unfolds with a variety of shot angles, distances and carefully integrated design elements to make it playable and fun for accomplished and novice golfers alike. Avalon Links complements the resort's championship course as the island's only golf experience. D Richard's Steakhouse, located at the Aurora International Golf Club, is also now open for dinner, fine dining and post-tee-time drinks.
Cé Blue Luxury Villas, a beautifully landscaped, gated community of eight, five-bedroom villas, each with breathtaking and spectacular views overlooking Crocus Bay, reopened in November under new management. Each villa has five bedrooms complete with a luxury ensuite, workspace and bar fridge. Handsomely appointed kitchens equipped with a wine cooler and gas stove, luxury linens and an outdoor barbecue will make families and chefs alike feel at home, and large dining tables invite leisurely meals with friends and family. A private pool and a 3,000sq. ft deck, with WIFI available throughout each villa, completes the many features of this resort.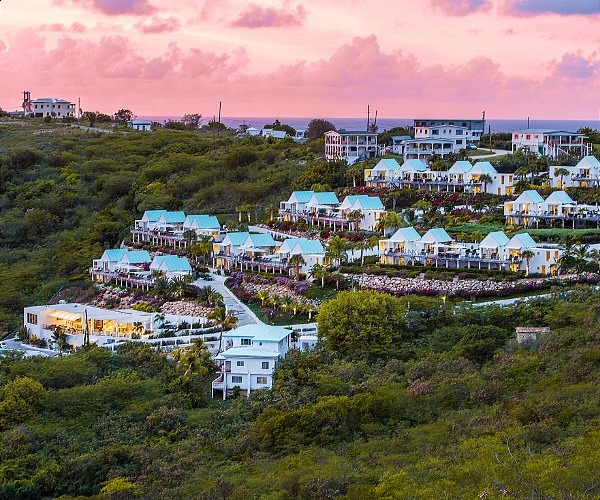 Alkera joined the collection of unique and incredible places to stay on Anguilla, in mid-2022. The villa is a contemporary architectural gem overlooking the bright white sands of arguably the island's best beach, Shoal Bay East, with expansive glass panels, soaring ceilings and an open concept to masterfully blend indoor and outdoor living. Five ensuite bedrooms and generous indoor space are complimented by extensive outdoor patio space and a heated infinity pool with floating island platform. The villa also makes the most of Anguilla's geology with a partially-underground recreational area featuring exposed limestone, vaulted ceilings and earthy tones.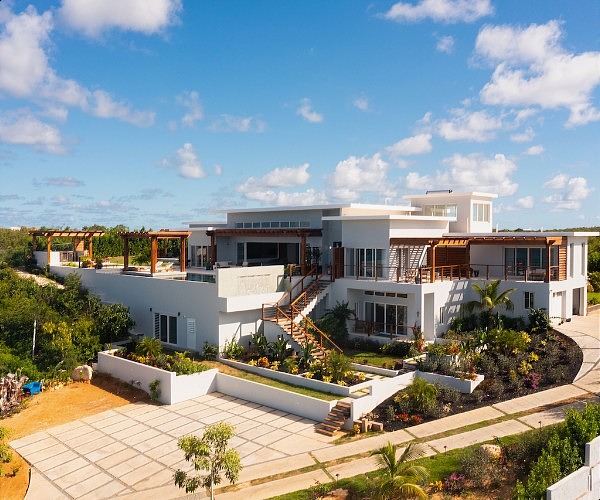 The spectacular Santosha Villa Estate and its sister property Long Bay Villas are under new representation, and provide luxe services such as an on-call concierge and personal butlers and bookable private chef teams. Santosha Estate is comprised of the main house, three guest houses and a private apartment, for a total of nine bedrooms, along with lush gardens, a secluded beach, gym, basketball and tennis courts, pool, hot tub and range of experiences. Long Bay's trio of luxury villas, Sand, Sea & Sky, can be rented individually or together. The combined 16 Bedrooms will sleep up to 33 people. Complimentary continental breakfast, onsite butler and concierge services, direct access to a secluded beach, oceanfront infinity pool and hot tub, watersports equipment, tennis and basketball courts, are among the many included amenities.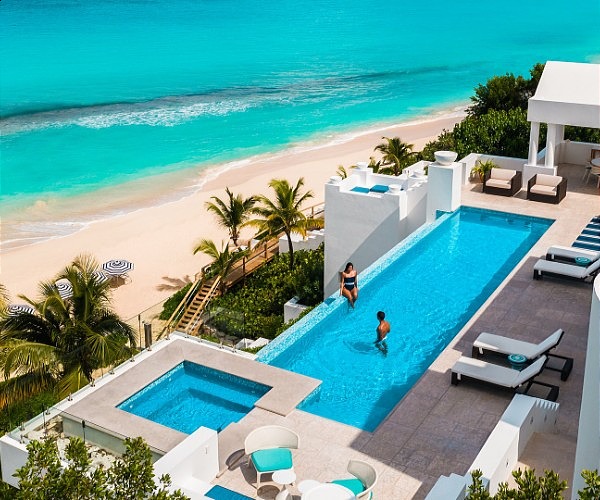 New for 2023 is Sandbar, located on the sand at lively Sandy Ground and under new ownership of island restaurateurs Carrie and Jerry Bogar, who own the renowned Veya restaurant. Sandbar offers a laidback experience, with the same high standards of cuisine showcased in a variety of tapas and accompanied by great cocktails. Diners will also love the live music and superb views of those enjoying Anguilla's national sport of boat racing.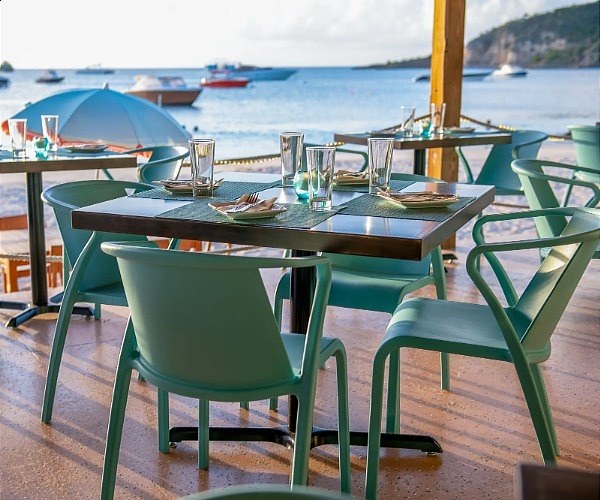 Sophisticated Savi Beach brings a Nikki Beach-style experience, immaculate styling and Japanese-inspired menu to Meads Bay. Opened in early November, Savi has already received rave reviews for its décor, location, menu and service. Savi combines sophisticated elegance with the barefoot luxury that Anguilla is famed for.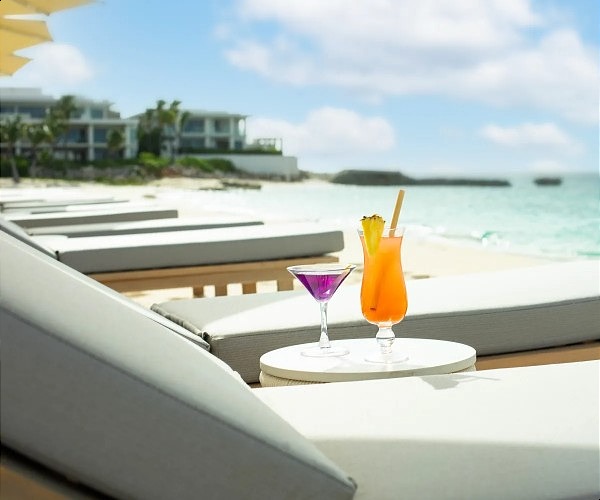 Local restaurateur Dale Carty is celebrated on island for being one of Anguilla's most talented chefs. He has now extended his original restaurant to encompass a new outside bar and dining area known as Tasty's POV (Point of View) for the amazing panoramic views that it offers from its position overlooking Sandy Ground. Specialties include grilled lobster, crayfish or chicken paired with great cocktails.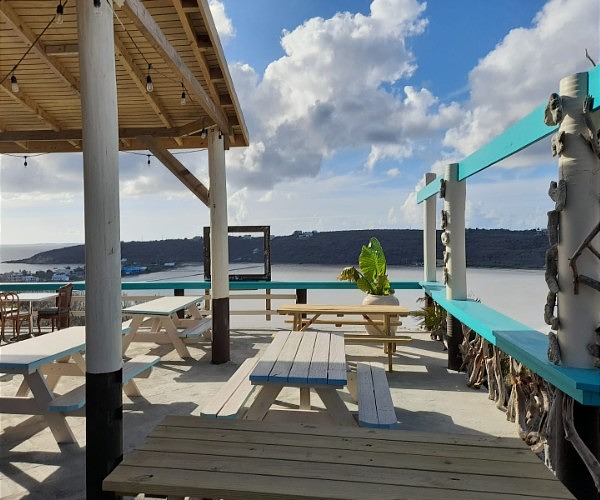 Ocean Echo, a firm favorite for toes-in-the-sand dining, has been fully renovated for the 22/23 winter season with the addition of an extra deck to offer even more opportunities to admire fabulous Meads Bay from the table. The menu focuses on local specialties like mahi-mahi, crayfish and conch, delivered with international influences and accompanied by signature cocktails. The Mill House, a café bar and bistro in the West End, opened in summer '22 for breakfast and lunch easy dining. Breakfast options include freshly baked pastries, muffins and Caribbean specialties like saltfish and johnny cakes. Lunch focuses on sandwiches, salads and burgers, and vegan and keto options are available. Headed up by chef Vincia "Vincy" Hughes, Vincy on the Beach opened on Sandy Ground beach in summer 2022. Vincy has a lifetime of experience working at some of the island's top restaurants and resorts including Four Seasons and Celeste at Malliouhana. Her new venture brings the same standards of culinary excellence to a more laid-back crowd, right on the beach. Diners will find her next to legendary beach bar Johnno's, serving a classic Caribbean and international menu including conch chowder, grilled chicken and ribs along with a superb rum punch.
Explore and experience
In addition to plentiful water sports, hiking and Moke tours, one of the best ways to experience the lesser-seen aspects of Anguilla is with a local guide. Quest Experiences, established in 2020 by two young Anguillians, offers a wide range of activities that give visitors a different perspective on the island. Quest has recently added three new tours: Glo's Rum Tasting – rum connoisseurs and novices alike are hosted by Gloria Leveret, who began bartending in 1974 and now owns Glo's Flavoured Rum, as she showcases 14 of her favourite flavours; Anchor Mini Golf – Anguilla's only 18-hole Mini Golf Course located in Island Harbour, with a special surprise at the 18th hole; and Perry's Sea Activities – guests join the father-son duo aboard the Loving Star, a 34ft Bow Rider, for fishing excursions, cay trips, sunset cruises & island tours, or be towed behind the Miss Lolo, an 18ft speed Nautica Ski Boat, for tubing, water skiing, wakeboarding and more.
The island's National Trust has an ongoing program of conservation and heritage tours ranging from trips to uninhabited Sombrero Island, turtle patrols and walking tours that uncover the island's history through built heritage. Voluntourism opportunities are also available for those who want to offer practical help during their stay.
Events and festivals
Anguilla will celebrate throughout the year as a full programme of festivals and events returns for 2023.
The 33rd Moonsplash reggae festival takes place at the Dune Preserve from 10 – 12 March 2023, with confirmed artists including British reggae vocalist Maxi Priest. Easter weekend's Festival Del Mar in Island Harbour, will celebrate the island's natural bounty from the sea, from 8 – 9 April 2023. The Anguilla Culinary Experience (ACE), the epicurean festival that brings together talented chefs from Anguilla and around the world with food-loving guests at Anguilla's world-class resorts, luxury villas and bespoke restaurants, returns from 3 – 6 May 2023. And the beloved Summer Festival, Anguilla's Carnival, will close out the season in July/August 2023. All festivals are hugely popular with islanders and visitors alike and present unforgettable opportunities to lime like a local.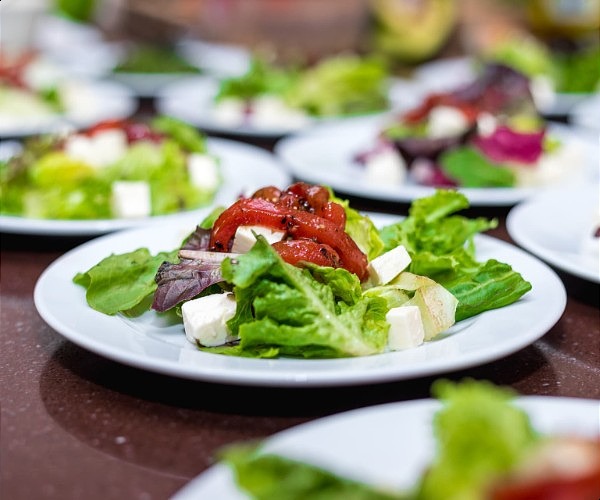 For information on Anguilla, please visit the official website of the Anguilla Tourist Board.