Safari and service – the perfect combination for families
By Christopher Hill on Apr 04, 2022 in Adventure Travel, Africa, Botswana, Family Travel, Kenya, Namibia, Regions, Rwanda, South Africa, Speciality Travel, Tanzania, Zambia
Unless you are focused on seeing the likes of tigers, pumas, jaguars, bears, or wolves, Africa is by far the best region for wildlife safaris, from gorillas and other primates of Rwanda and Uganda to the 'Big 5' of Kenya, Tanzania, Zimbabwe, Zambia, Namibia, Botswana, and South Africa, and 'up and coming' wildlife destinations like Malawi, Ethiopia, and Mozambique.
Most camps and lodges these days cater well to children, making for a fabulous educational family holiday. Sadly, Africa is also the region of greatest poverty and need, which is also an opportunity for families who want to make an impact, help their children appreciate how fortunate they are, interact meaningfully with the local people, and make a difference.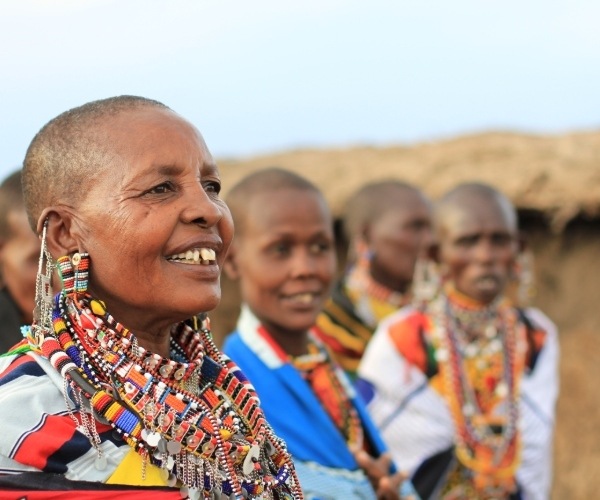 Luxury safari and service trips in Africa really are the perfect combination for families who want to inspire their children to be world changers. And by traveling to Africa in 2022, you are participating in the rebuilding of tourism, which has been ravaged by covid, with catastrophic effects on families reliant on visitors to put food on the table.
Here are some suggestions for making your African safari impactful and fulfilling, where you can bond closer with your kids:
1. Kenya
Head to Kenya for the iconic Masai Mara, views of Africa's highest mountain Kilimanjaro from Amboseli, and fascinating sub-species such as gerenuk, Grevy's zebra, and Rothschild's giraffe in the northern parks such as Laikipia, Meru, and Samburu. Kenya also offers fabulous beaches (my favorites are Diani, Malindi, and the Lamu archipelago) to complement your safari and service trip.
Make your safari meaningful by helping build classrooms in a community on the edge of the Masai Mara, where you can also help build eco-friendly stoves for families who couldn't otherwise afford them.
When to visit
July to August is when you can view the spellbinding wildebeest migration moving up from the Serengeti, crossing the river where hungry crocodiles await. Go in 2022 to witness this with far fewer crowds than in previous years.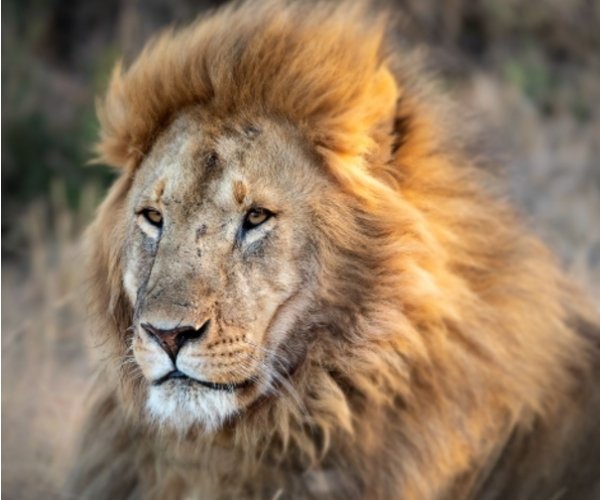 2. Tanzania
Tanzania boasts epic parks, from the Serengeti to Ruaha, the unique Ngorongoro Crater, and off-the-beaten-track Katavi, which combines well with Mahale for chimpanzees. And of course, beyond safari, Zanzibar Island offers spice tours, fascinating Stone Town, and lovely beaches (though nearby Mnemba Island is my pick for the best beaches).
Make your safari meaningful by building an eco-friendly home for a family in need. You get to swap stories with the locals and gain insights into their lives.
When to visit
June to October: June and July are the best months to see the wildebeest migration August to September is the best time to see the wildebeest river crossings in northern Serengeti.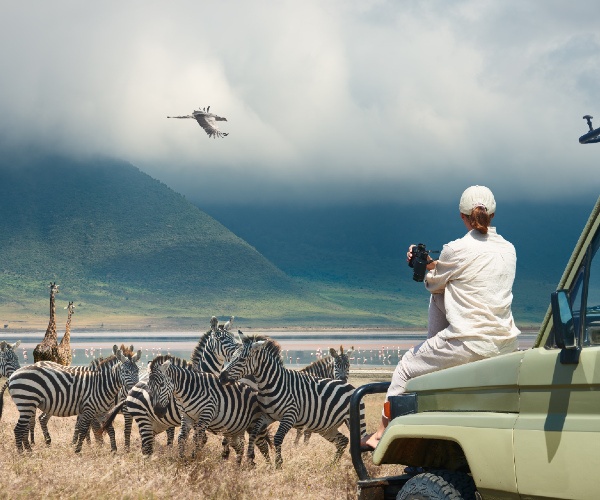 3. Rwanda
Rwanda is the place for sublime luxury lodges to base yourself for encountering the extraordinary Mountain Gorillas – each trek allows one hour to spend time with these fascinating creatures, so I recommend doing two treks. NB: children must be at least 15 years old to hike to gorillas. Chimpanzees and golden monkeys can also be observed, as well as burgeoning populations of lions, giraffes, zebras, and hippos in Akagera National Park.
In Kigali, Rwanda's capital, you can fund and help build a home for street kids, or help teach in the classrooms. You can spend part of the day teaching and the other part as a combination of participating in clubs with the street kids on the projects (presently housed in rented accommodation or reintegrated and looked after by guardians/parents/relatives), visiting genocide survivors groups, and craft-making groups formed by genocide survivors.
When to visit
July- September is the dry season, which makes trekking to the gorillas considerably easier, and Kwita Izina, the baby gorilla-naming ceremony, takes place every September.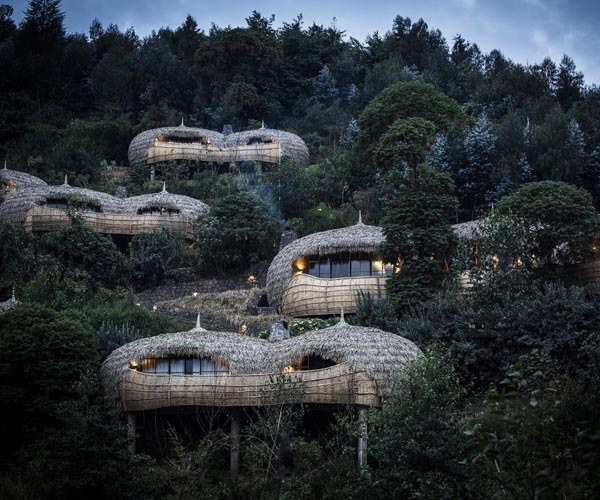 ---
IMPORTANT NOTICE:
If you are reading this article anywhere other than on A Luxury Travel Blog, then the chances are that this content has been stolen without permission.
Please make a note of the web address above and contact A Luxury Travel Blog to advise them of this issue.
Thank you for your help in combatting content theft.
---
4. Namibia
Head to Namibia for breathtaking desert scenery, towering sand dunes, and the rugged Skeleton Coast. In terms of wildlife, see unique desert-adapted rhinos, elephants, and lions, as well as Etosha for spectacular bird species, leopard, rhino, and giraffes. From Walvis Bay near Swakopmund, you can encounter seals and dolphins, even by kayak.
You can make a difference by helping reduce human-elephant conflict by digging a water hole for desert-adapted elephants far from human settlements, saving the lives of both humans and elephants.
When to visit
July- September is the dry season, and although Namibia is mostly desert, it does get wet from November, which disperses the wildlife, making them more difficult to view.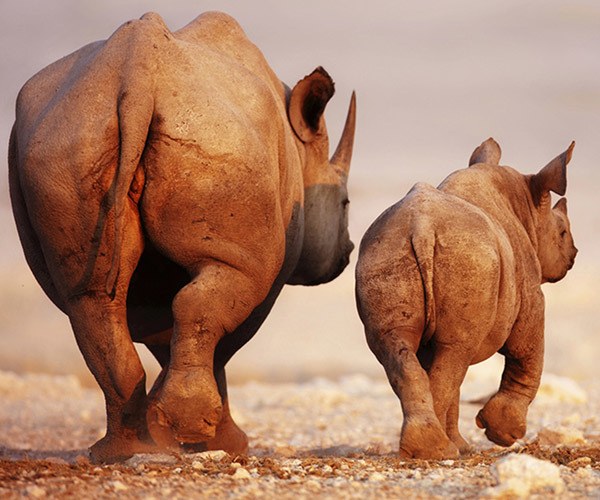 5. Zambia and Botswana
Famed for its walking safaris, North Luangwa National Park is off the beaten track, and wild. If you prefer to view wildlife from a vehicle, South Luangwa is magnificent, as is Kafue, and neighbouring Botswana's Chobe National Park hosts the largest number of elephants in Africa, and the Okavango Delta is unique for its water-based wildlife viewings, including by dugout canoes (mokoros).
You can build a home for a widow and her children in Zambia, in a village near the spectacular Victoria Falls, providing reliable shelter for the rainy season, reducing illness and absence from school, thus improving education and chances of securing a good job.
When to visit
July – September is the dry season. The Victoria Falls are not in full flow at this time, but are still impressive and well worth seeing, especially from the Zimbabwean side.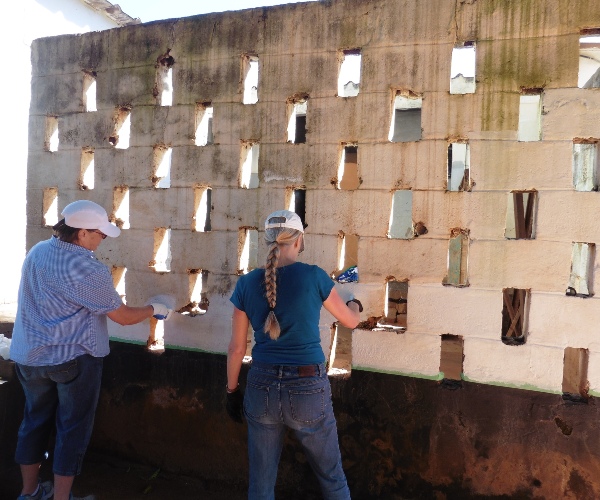 6. South Africa
The Rainbow Nation has so much to offer. For safari, head to Sabi Sands, a private reserve adjacent to Kruger National Park, with superb leopard-viewing opportunities, as well as wild dogs, and of course lions and buffalo. I also love Tswalu in the Kalahari for desert lions, roan, pangolin, cheetah, oryx, aardwolf, sable, and those adorable meerkats.
Cape Town is one of the world's most beautiful cities, and well worth exploring, along with the fabulous Winelands nearby, and the stunning Garden Route. Make a difference in Cape Town and help renovate a daycare centre, prepare and serve meals at a soup kitchen, or socialise and exercise dogs at a dog shelter.
When to visit:
July – September is the dry season for wildlife viewing, but this is the wet season in Cape Town, which can also be quite cold, so it is a bit tricky to get the perfect month, but if I had to pick, I suggest May or November.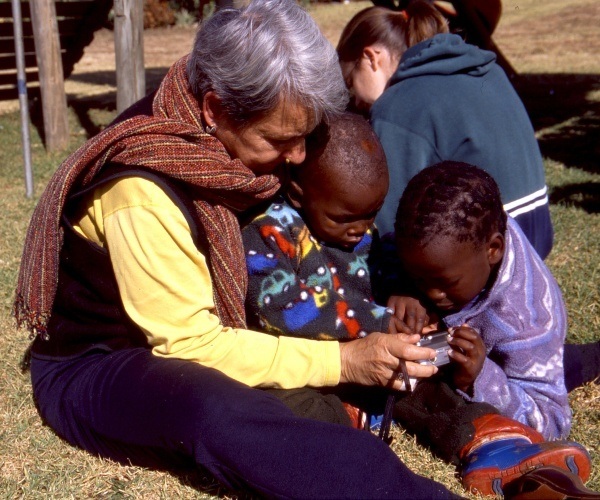 Africa is a remarkable destination. Wildlife is justifiably a huge drawcard for visitors to Africa, and by incorporating a service component into your safari, you get to discover the hidden gems of Africa: its people. You and your children will return home transformed and inspired to make even more of a difference, and realise that the true beneficiaries of your service project are your family. 2022 is an ideal year to go to Africa. Be the change.
Christopher Hill is Founder and CEO at Hands Up Holidays. Hands Up Holidays is an award-winning travel company specialising in tailor-made luxury family trips that combine sightseeing with hands-on service projects.
If you would like to be a guest blogger on A Luxury Travel Blog in order to raise your profile, please contact us.