Short stay: Bodysgallen Hall and Spa, LLandudno, North Wales, UK
By Michael Edwards on Oct 02, 2022 in Accommodation, Europe, Hotels, Regions, United Kingdom, Western Europe
If ever there is a Welsh version of Downton Abbey, then spectacular Bodysgallen Hall and Spa would be a perfect venue. It certainly has the heritage. Originally built high on Pydew Mountain some six centuries ago, Bodysgallen tower, now at the core of the pink sandstone house, gave early warning to low-lying Conwy Castle of approaching hostile forces.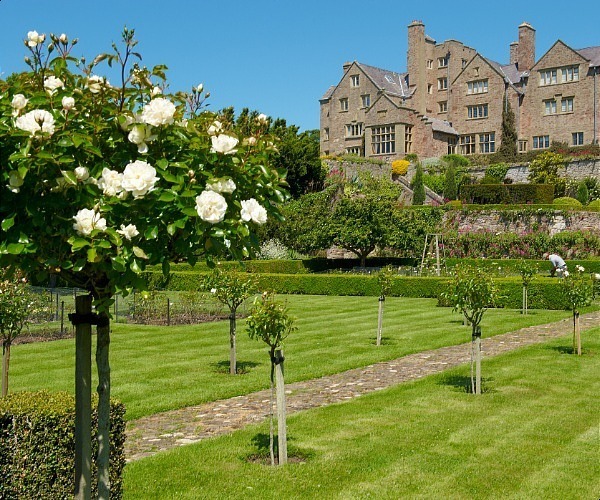 Bodysgallen Hall and Spa has the necessary grandiose setting for the Celtic take on Downton. Two miles south of Llandudno, on a North Wales peninsula, the hall gives spectacular views of medieval Conwy Castle and the brooding peaks of Snowdonia.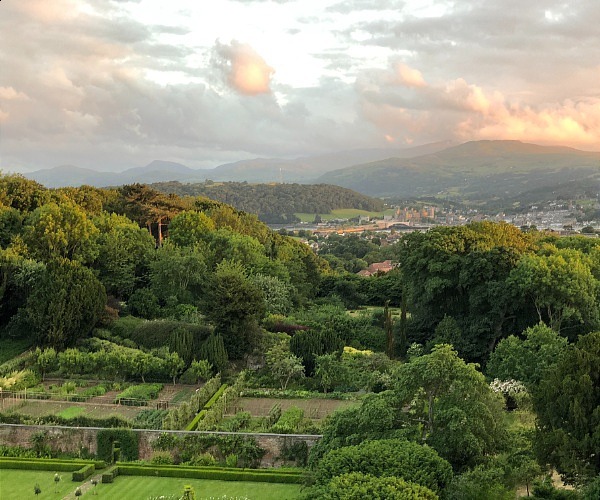 A Grade 1 listed building, restored and revived after its purchase by Historic House Hotels in 1980 and its gifting to the National Trust in 2008, Bodysgallen is now a sumptuous rural retreat of gables, roaring fires, undulating floors and chiming grandfather clock.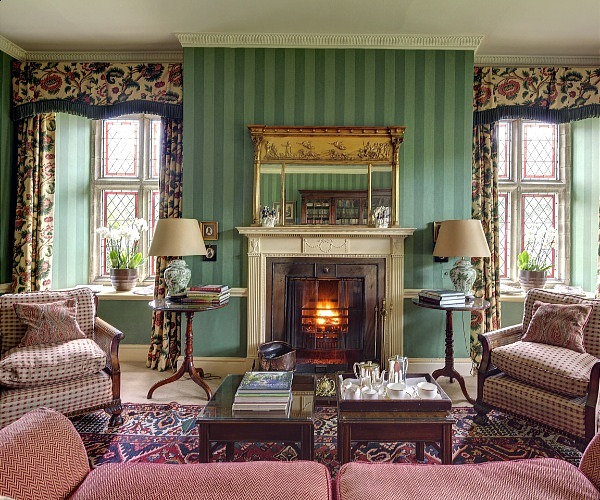 The welcome
A long drive meanders ever upwards, through sheep grazed pasture, artfully concealing Bodygallen's splendour until the very last moment. The receptionist guides us through higgledy-piggledy stairways to our room whilst a porter in his smart waistcoat delivers our luggage. Bodysgallen was built long before lifts were even thought of.
The room
Number 18 has a wall devoted to mullioned windows framing a spectacular view across the formal gardens, beyond ripples of green valleys and onto the imposing battlements of Conwy Castle.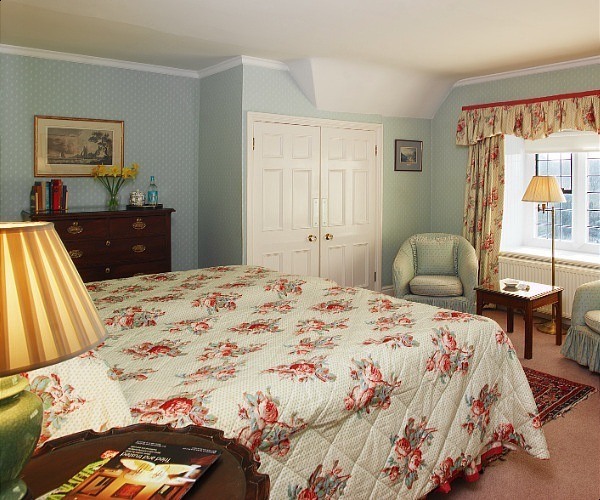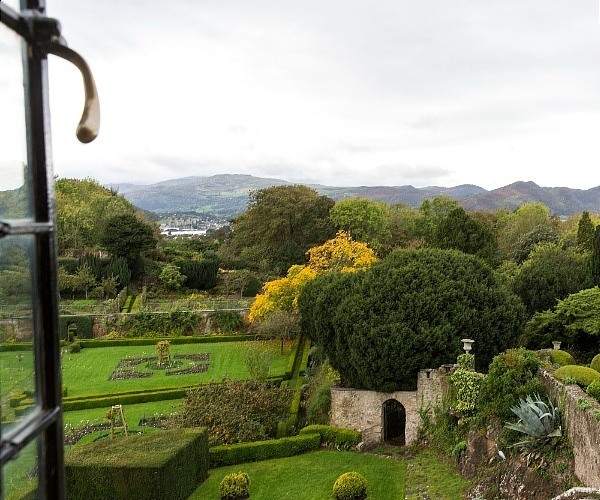 From the Narnia depths of the wardrobe through to a seven feet wide double bed, everything is on a generously aristocratic scale. Warm pools of light from table-lamps provide a gentle glow. A floral bedspread, sheets and blankets are from a bygone era. No wall-mounted televisions here. A modest television is partially hidden away in a quiet corner. Only recently have tea trays been introduced as a nod to the 21st century.
The bathroom
Featuring reassuringly solid stainless-steel plumbing and yesteryear plugs with chains, there is also a retro feel to a bathroom containing separate bath and shower.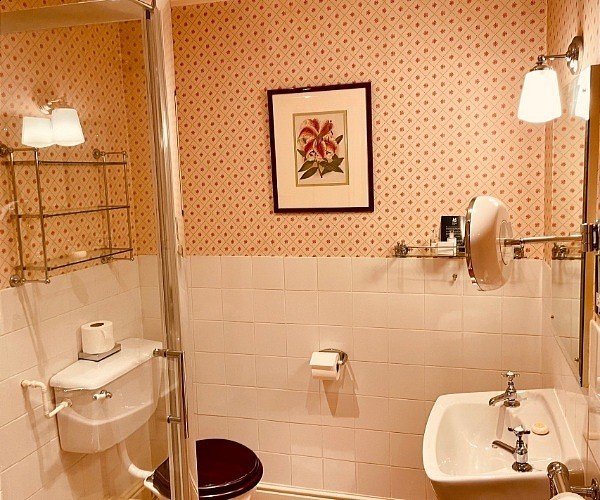 Named after the Latin word for oak, Penhaligon's Quercus toiletries add sophistication to the bathroom with an aroma of basil, jasmine and lemon.
The facilities
Set below the hall, the Bodysgallen Spa is a haven of tranquillity housing a large indoor swimming pool with spa bath, sauna, steam room, gymnasium, six spa treatment rooms, Club Room and a relaxation room.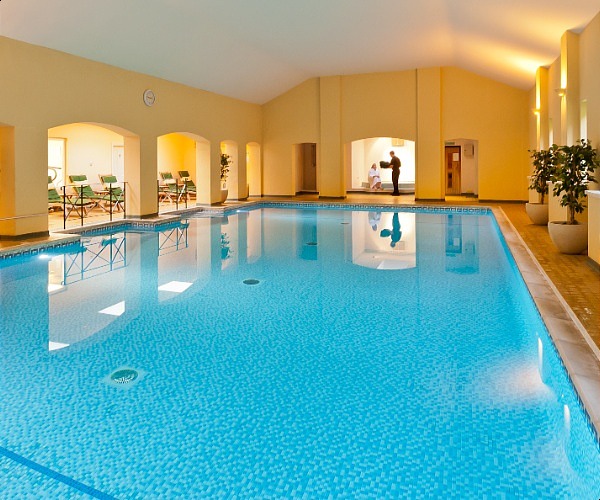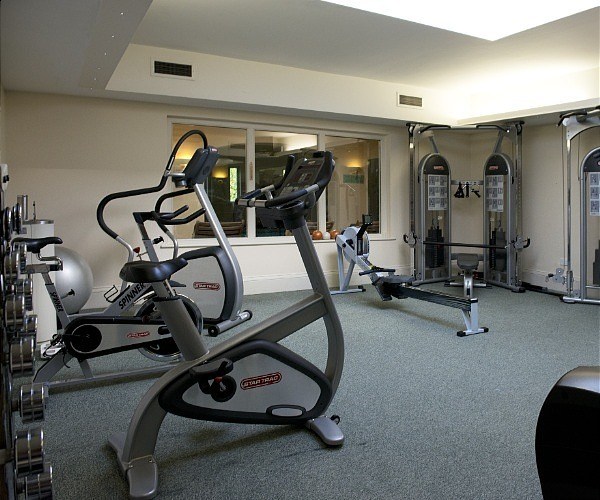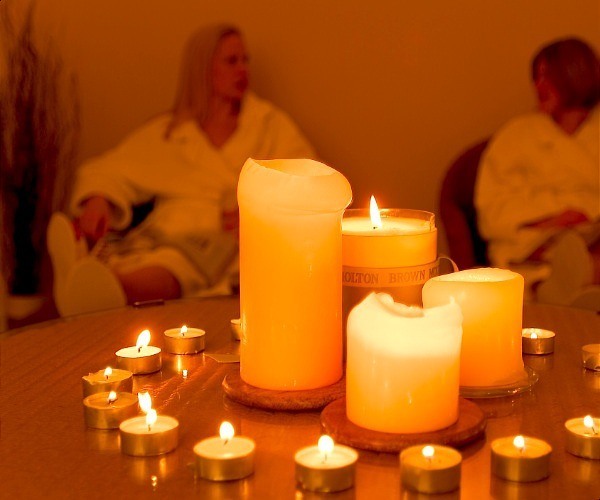 The range of treatments uses products by Aromatherapy Associates, Environ and Mii Nails and CACI.
A dark-wood hall where the barometer seems to always point to "Change", an ancient-tome-lined library and the drawing room are idyllic spots for afternoon tea.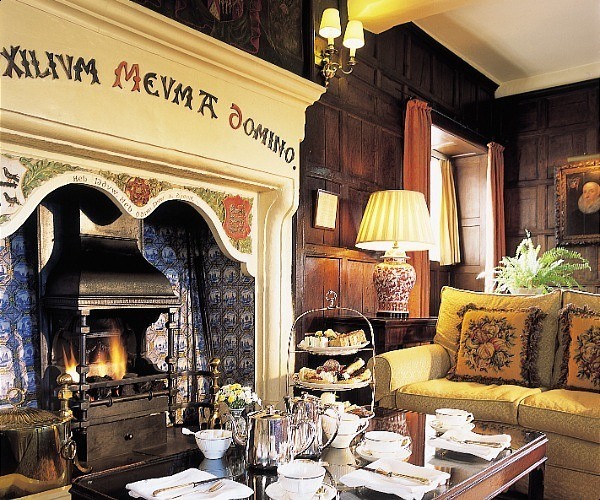 Portraits of the crowned, wigged, robed and sometimes beheaded, look down enviously on crustless sandwiches, scones and immaculately presented cakes.
An AA three rosette restaurant, giving views across the terraced gardens, with white-draped linen tables, is definitely one of those restaurants where you dress for dinner. From Wednesday to Sunday, Head Chef Abdalla El Shershaby presents a fine dining menu. Local ingredients are presented with imaginative flair.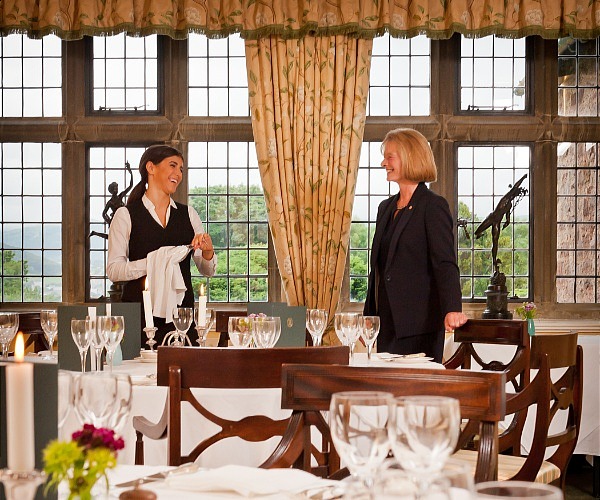 For a starter an Arlington egg comes with a Welsh asparagus salad, fresh truffle and salad dressing. One of the main course options is slow cooked Conwy Lamb accompanied by salsify and pak choi. Currently on Monday and Tuesday a bill of fare menu is served.
Location
A two miles drive down the Royal Welsh Way arrives at the Victorian grandeur of Llandudno where a lengthy pier still stands. An incredibly wide promenade suggests how popular this seaside resort was in its heyday.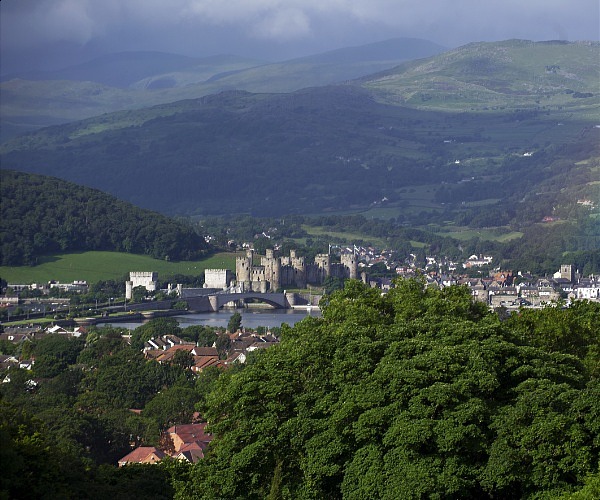 Though this is castle country with Conwy Castle very close indeed. For many centuries, North Wales was an uneasy land where drawn-bridges were regularly pulled-up. Although it is more than an hour's drive away, Chirk Castle, now cared for by the National Trust, hosting an impressive selection of flintlocks, shows how many a castle transitioned to become a family home.
Heading west, the North Wales Expressway crosses the Menai Straits into Anglesey. Idyllically situated on the banks of the Straits, Plas Newydd is another National Trust property.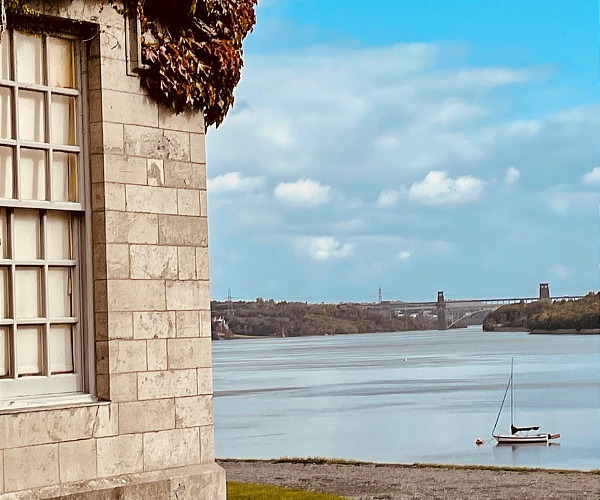 After playing a leading role in the victory over Napoleon's forces, Henry Paget of Plas Newydd, was given the title of Marquess of Anglesey.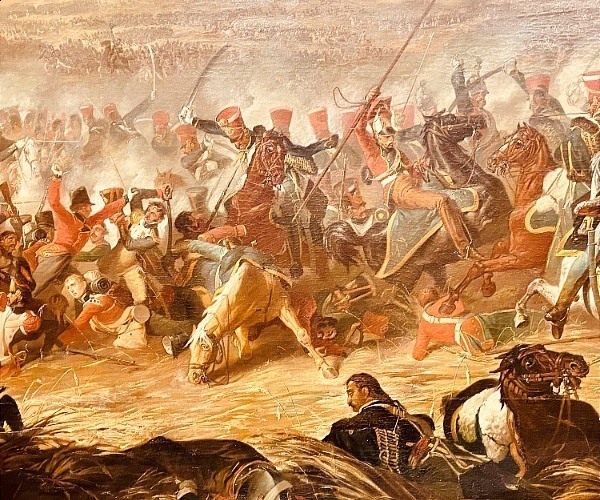 Today the house displays artwork and relics from the battle.
---
IMPORTANT NOTICE:
If you are reading this article anywhere other than on A Luxury Travel Blog, then the chances are that this content has been stolen without permission.
Please make a note of the web address above and contact A Luxury Travel Blog to advise them of this issue.
Thank you for your help in combatting content theft.
---
Other nice touches
Fresh flowers bring the aromas and colours of the garden into the main house. In every room a leaflet summarises Bodysgallen Hall's history.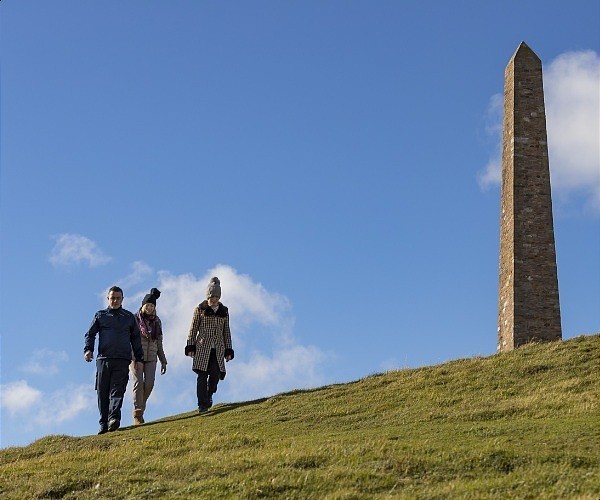 It also recommends three itineraries for days out exploring the region.
The cost
Bed and breakfast begin from £250 per room.
The best bit
Bodygallen's 200 acres of gardens, wrested from a grudging post-volcanic. post-glacial terrain is amongst Wales' finest. Over the centuries, pink sandstone walled gardens were constructed to shelter roses, delphiniums and fruit trees from blustery winds racing in from Colwyn Bay.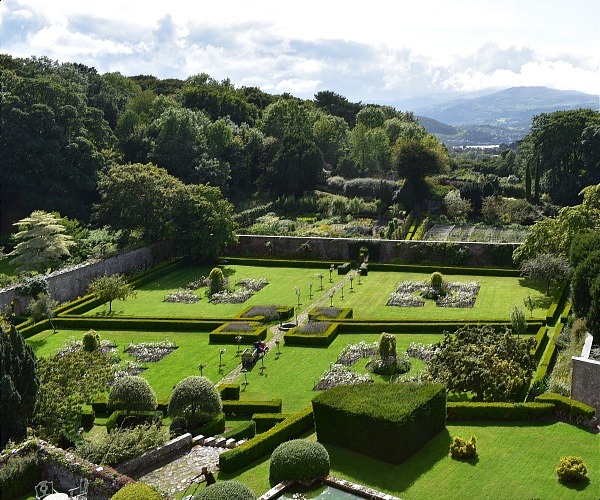 In Victorian times the gardeners' mission was to put fruit and veg on the table early and late, whatever the season. Today, the kitchen garden still supplies the restaurant. For gardening cognoscenti, the gardens' number one attraction is the parterre, a formal garden made up of fragrant herbs, enclosed by box hedging. Sage and bronze fennel thrive in a sheltered environment.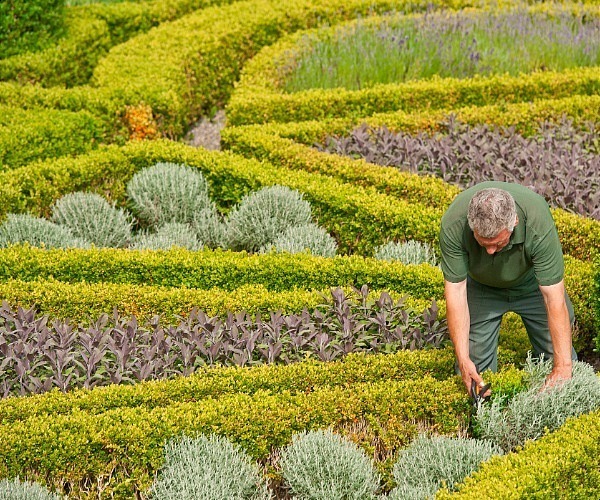 Through the descending terraces, the gardens flow from formal, lily pond and roses, to lawns and woodland.
The final verdict
There's an old Welsh saying "dod yn ôl at fy nghoed" which, I'm told, literally translates as "coming back to my trees".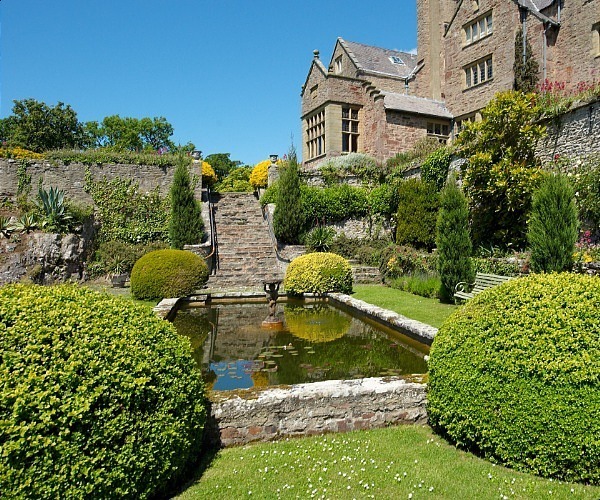 Perhaps, in today's words, it speaks of returning to a state of balance and well-being. For Bodysgallen Hall and Spa, where there is a hint of Celtic magic in the air, that Welsh phrase really is an apt motto.
Disclosure: Our stay was sponsored by Bodysgallen Hall and Spa.