Short stay: Antarctica Suite, Hotel Rangá, Hella, Iceland
By Paul Johnson on Oct 03, 2022 in Accommodation, Europe, Family Travel, Featured, Food and Drink, Going Out, Hotels, Iceland, Leisure Travel, Regions, Restaurants, Speciality Travel, Travel Miscellany, Western Europe
You could be forgiven for wondering how a hotel that is largely made from wood, in a country that is relatively devoid of trees, has come about. It's thanks to the incredible vision of owner Friðrik Pálsson and wood sourced from Canada's pine forests that the four star Hotel Rangá enjoys its homely log cabin façade and extensive wooden interiors. Read on to learn why this Nordic boutique hotel and member of Small Luxury Hotels of the World is also one of South Iceland's finest luxury hotels…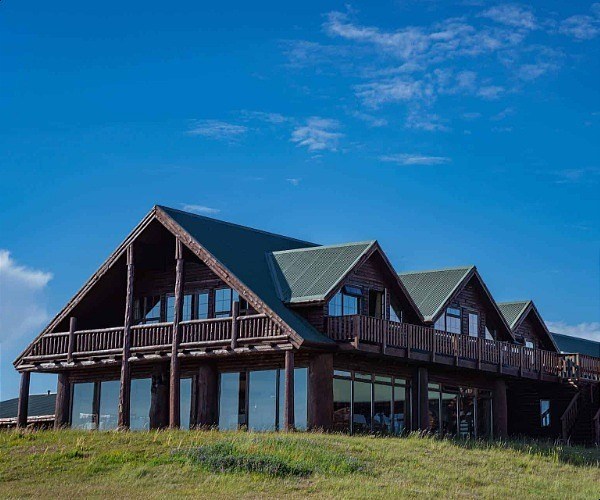 The welcome
Our initial greeting is from resident polar bear, Hrammur (which means 'paw' in Icelandic); he was salvaged from a bankrupt shopping mall and stands in a new part of the Hotel Rangá lobby that had to be specially-designed to accommodate his 13-foot stature. As we turn to the reception desk, it's a gentleman named Egill who warmly greets us and advises us that there's a welcome drink waiting for us at the bar once we had settled in.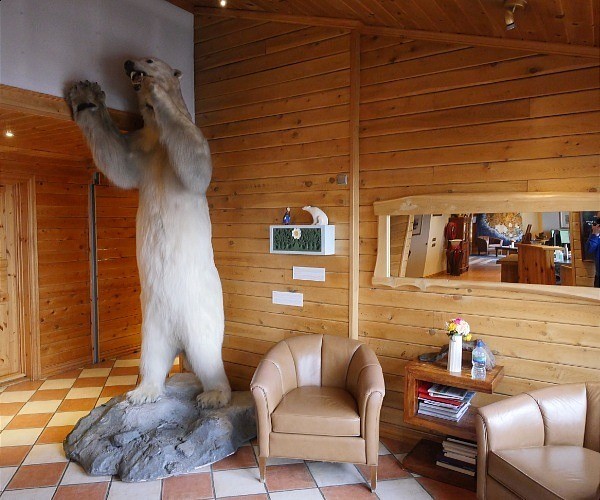 The room
We stayed in Room 60, a Master Suite. There are seven suites at the property that depict each of the seven continents. With penguin artwork above the super king bed, there are no prizes for guessing that we were in the Antarctica Suite.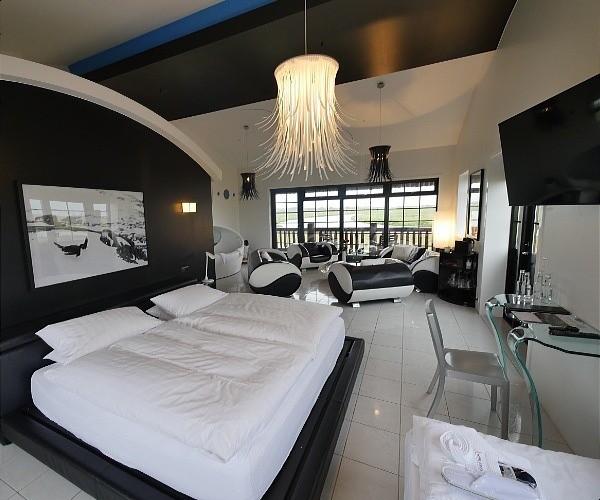 The cool and quirky Antarctica Suite has it all – from a white-tiled floor that resembles an ice floe to a ceiling with the mural of a wandering albatross with a 12-foot wingspan.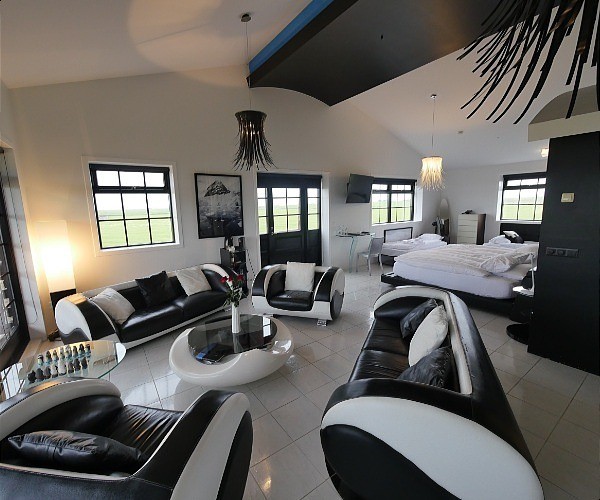 In the case of the other suites, furniture and decorations have been sourced from the respective continents. That's a little more challenging in the case of Antarctica, of course, so pieces have been sourced from the world over, be it sofas from Italy or carved penguins from Canada.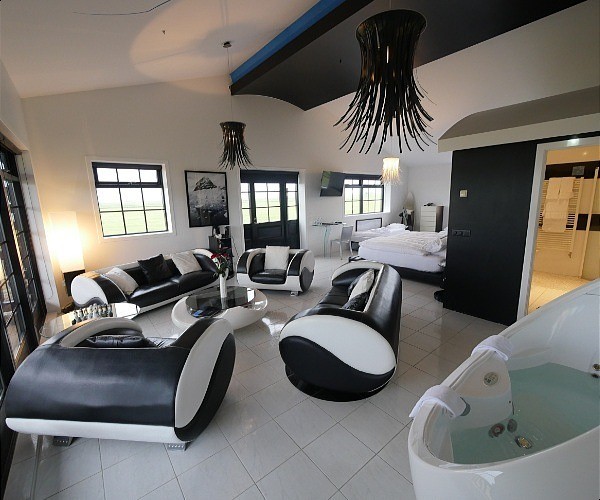 Futuristic black and white décor, alternating black and white lamps and light fixtures, and floor-to-ceiling windows with black-out blinds complete the look.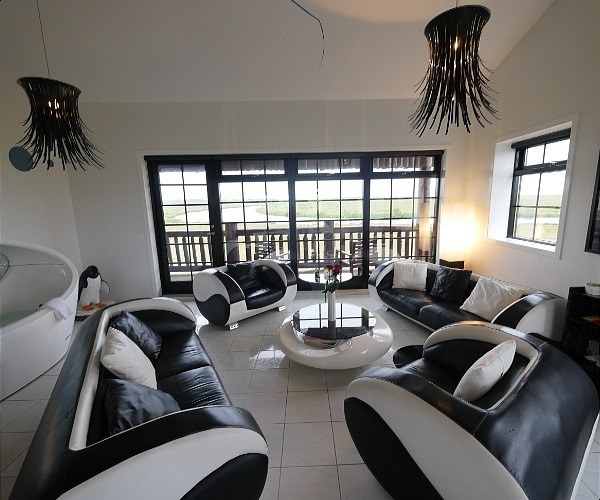 And if all that wasn't enough, two life-sized Adélie penguins guard either side of a large two-person Jacuzzi bath.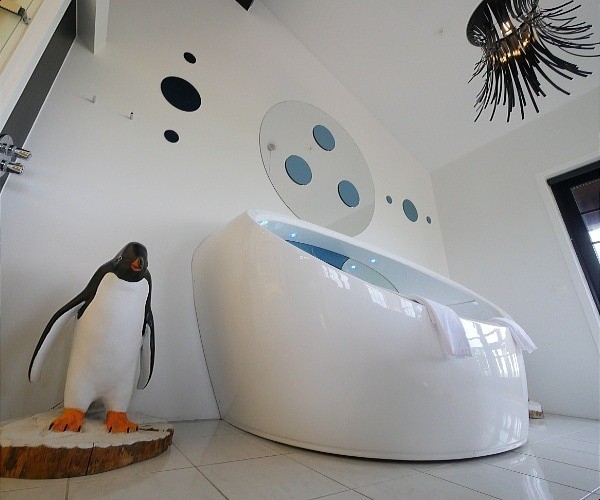 There are plenty of in-room amenities, too, such as a Nespresso coffee machine and complimentary Kristall water.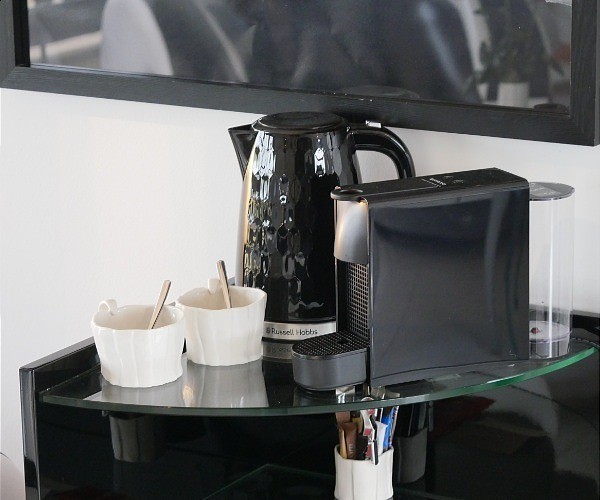 There's even a glass chess board – made by the Samvek glass manufacturer in Hella just 10 minutes away – with polar-themed pieces.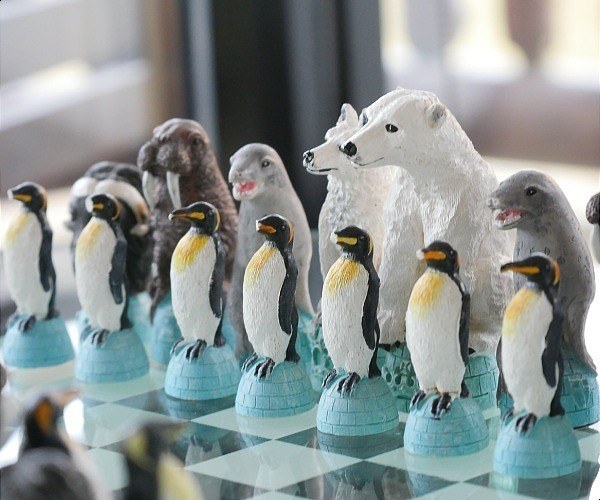 The suite has two balconies and, being an end suite, treats guests to views in three directions. Two sides look out over the Rangá River – one of the best-known salmon rivers in Iceland – where fishermen can sometimes be seen casting their flies.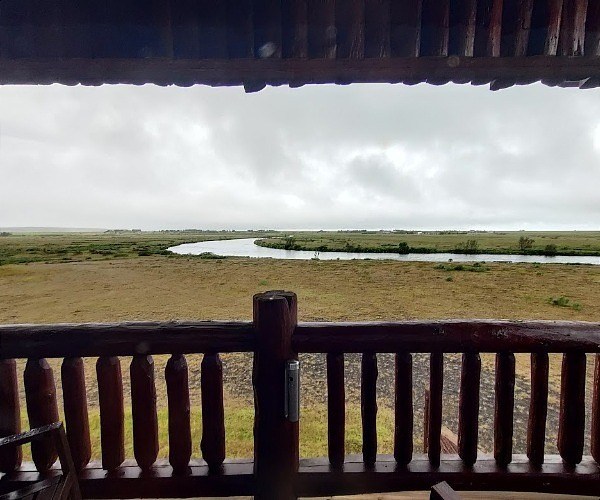 The bathroom
The theme continues in the bathroom, designed to look like a little hut in the Antarctic, where the walls are adorned with black and white tiles; there's a spacious walk-in shower, a wide basin with a large oval mirror surrounded by frosted glass above it, and LED downlights that resemble stars.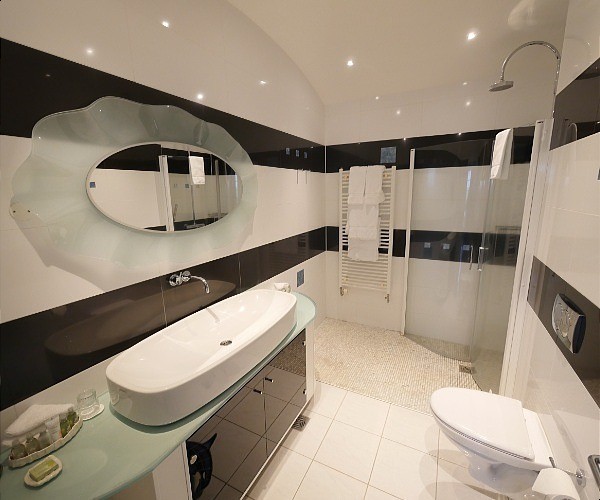 Eco-friendly toiletries – something we also encountered in other hotels – are further testament to Icelanders' ardent care for the environment.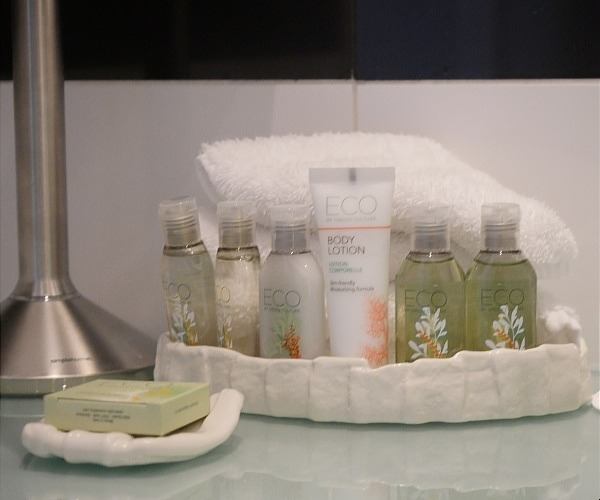 The facilities
A world-class dining experience at Hotel Rangá is one of the highlights of any stay at the hotel. With an atmosphere that is both intimate and convivial, The Glass Hall restaurant enjoys views of the beautiful Rangá River and the majestic Eyjafjallajökull glacier volcano (famous for its 2010 eruption that caused enormous disruption to air travel across Western Europe). With its full length windows, your dining experience is heightened by the wild Icelandic landscape outside as you savour modern farm-to-table fare.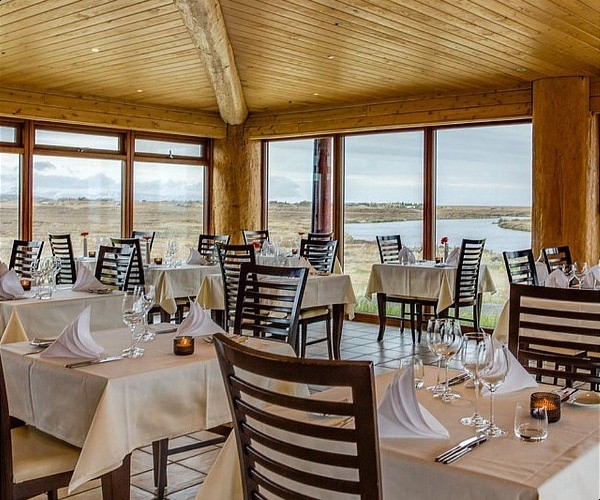 Led by Head Chef Péter Jóni, the restaurant offers a menu with Nordic traditions at its heart, with an emphasis on the freshest, high quality local ingredients. Wild mushroom soup (villisveppasúpa) with assorted mushrooms and pickled local mushrooms is one of a number of signature dishes at Rangá, the receipe for which you can find on their website – so tasty that my wife had it two nights running!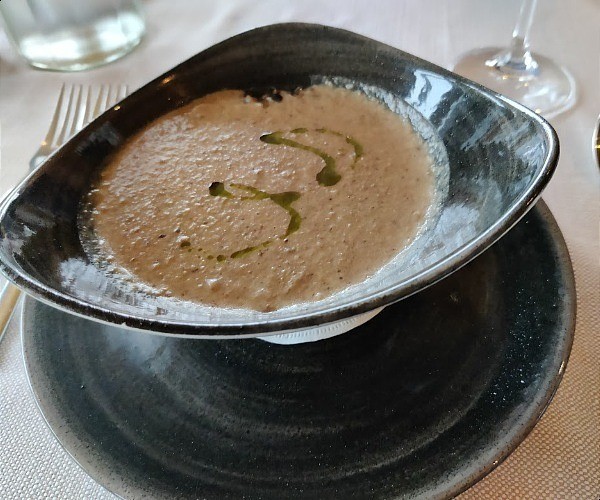 I was surprised to read that reindeer are not actually native to Iceland but were imported as part of an experiment in the late 18th Century. Nevertheless, you will find a delicious reindeer (hreindýr) carpaccio with Parmesan, truffle oil and rucola on the menu.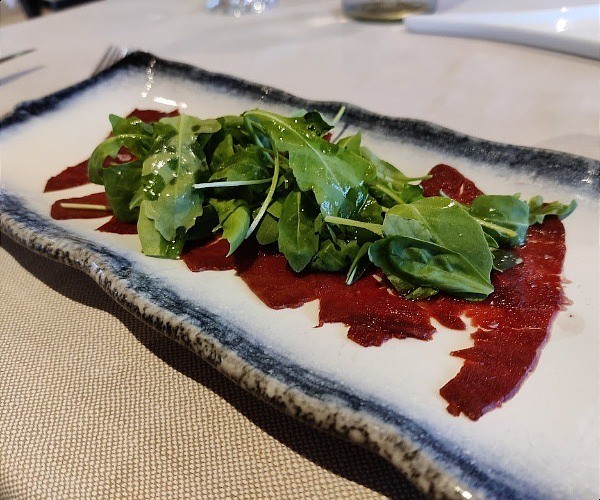 Pescatarians will enjoy the cured salmon (graflax) with toasted bread, salad and dill sauce.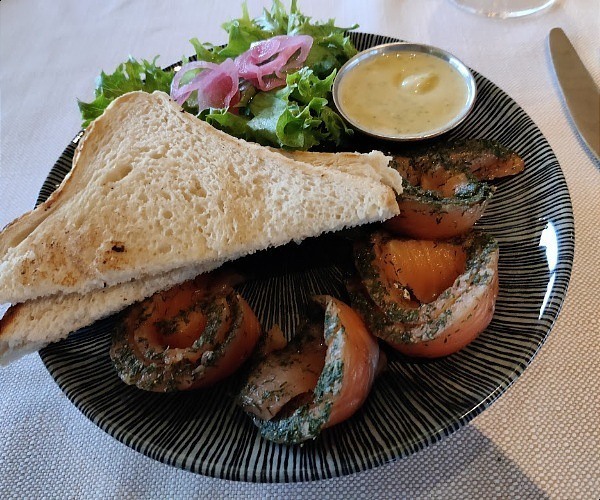 A favourite of mine was the pan-fried scallops (hörpuskel) with apples, baked garlic, langoustine crumble and rucola powder. So succulent and delicious!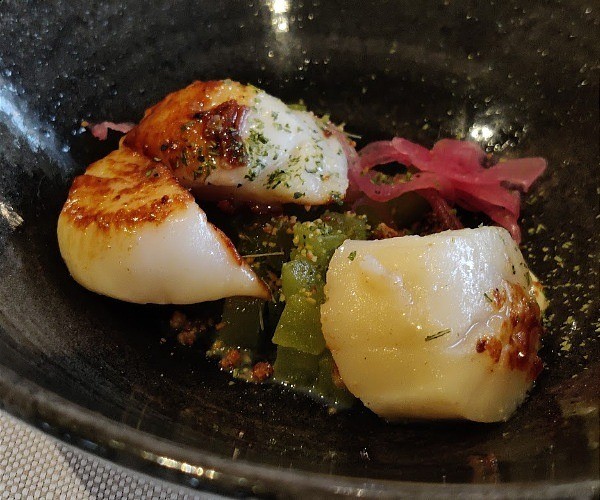 And when in Iceland, why not try puffin? At Rangá, they serve smoked puffin (lundi) in a small glass pot, with apple mousse, crowberry powder and garlic mayonnaise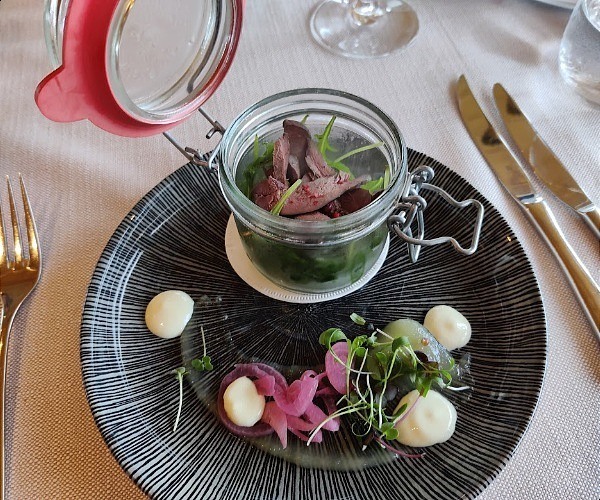 For your main, you'll never go wrong with the pan-fried cod (þorskur) with mashed potato, sunchoke three way and white wine sauce. Widely regarded as the country's key marine resource, with the most important fishing grounds off the south coast, Icelandic cod tends to be slightly sweeter than Pacific varieties.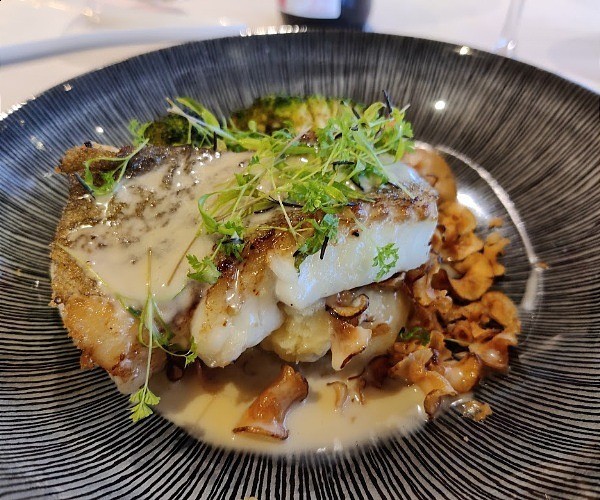 Another classic dish is the chicken breast (kjúklingabringa) with Arctic thyme polenta, red pesto, fried mushrooms and a deliciously creamy Albufera sauce.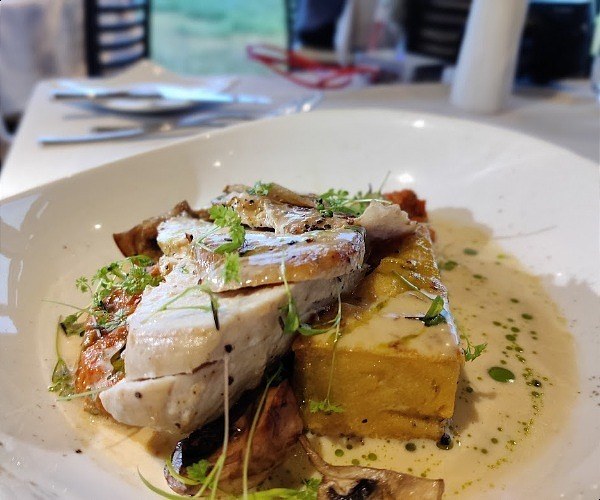 For something a little heartier, try the flavoursome fillet of lamb (lambahryggvöðvi) with carrots, pommes 'Anna' potato and port wine glaze.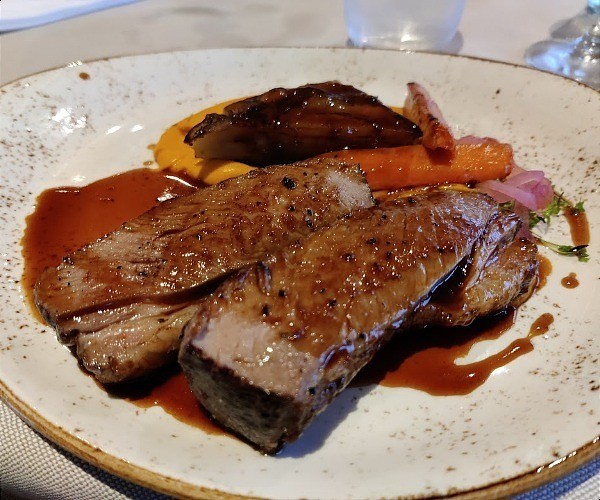 Since the restaurant overlooks one of Iceland's finest salmon rivers, it is a shame not to try the salmon (lax) with sweet potato purée, apples, mustard seeds, fried broccoli, granola and white wine sauce.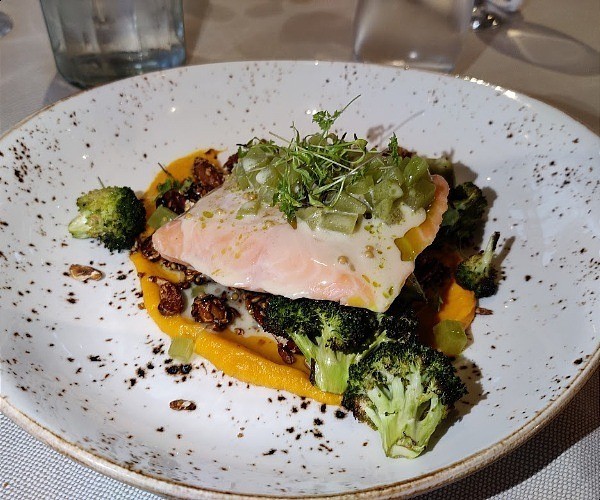 Whatever main you choose, I am sure you will not be disappointed. The beef tenderloin (nautalund) with potato purée, fried root vegetables and green peppercorn sauce is another great option.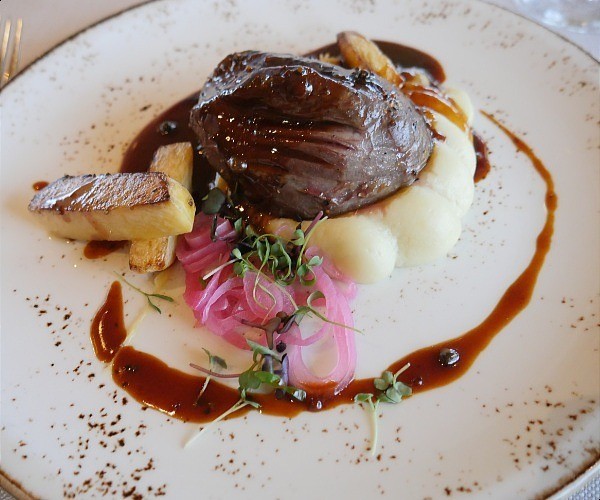 For dessert, try the chocolate globe (súkkulaðikúla) with mascarpone and passion fruit sorbet. Your waiter will pour a hot passion fruit sauce on top in a circular motion, which melts the chocolate sphere for a show-stopping finale.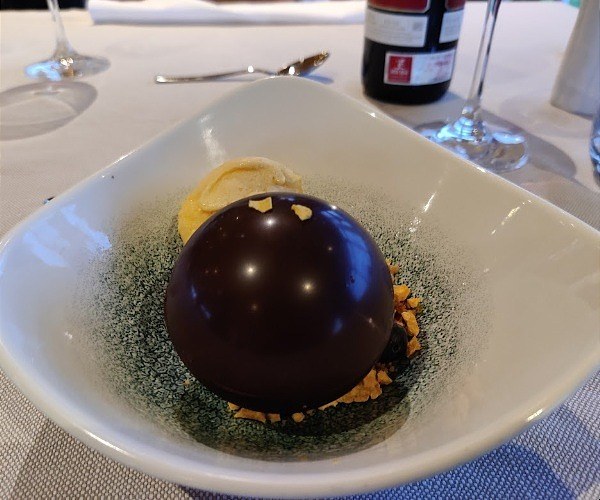 After dinner you can enjoy the rest of your evening in either the adjacent bar or the upstairs cognac lounge.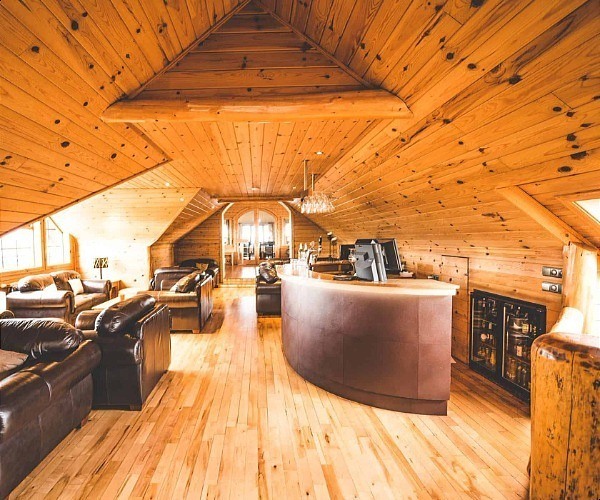 ---
IMPORTANT NOTICE:
If you are reading this article anywhere other than on A Luxury Travel Blog, then the chances are that this content has been stolen without permission.
Please make a note of the web address above and contact A Luxury Travel Blog to advise them of this issue.
Thank you for your help in combatting content theft.
---
Location
Hotel Rangá can be found at Suðurlandsvegur, 851 Hella in Southern Iceland, just off the country's ring road that encircles much of Iceland. It's approximately 100km from Reykjavik and just under a 1.5-hour drive. The nearest town is Hella which is 10 minutes away and has a population that is just shy of 1,000.
Southern Iceland is not only a gorgeous part of the country with stunning landscapes but it also offers a fabulous variety of natural beauty – from black sand beaches and green pasture land to glaciers and waterfalls.
Other nice touches
The guest experience is at the heart of a stay at Hotel Rangá with all manner of little extras to ensure your stay is a memorable one. A welcome drink on arrival, a copy of the Rangá Review in every room, the next day's weather forecast and hotel-branded chocolates left at turndown, and an eye mask and ear plugs to ensure a good night's sleep, are just some of the many examples.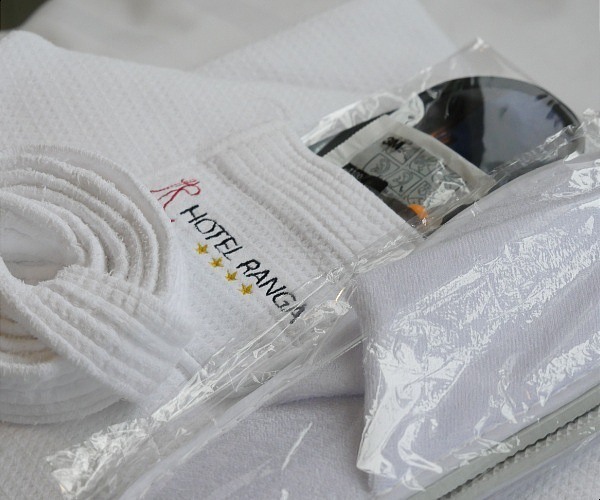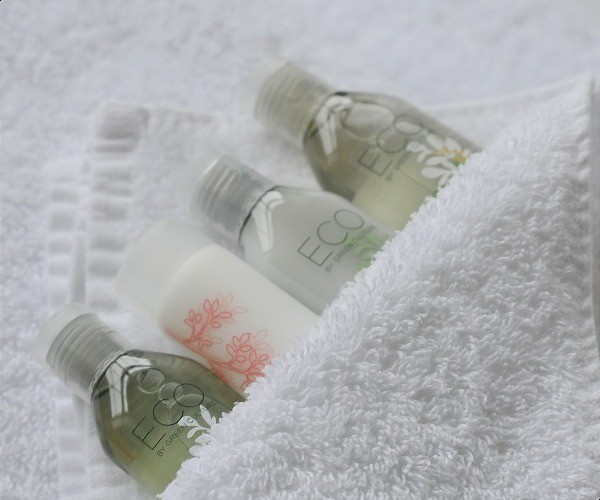 Another interesting and touching move on the part of the part of Hotel Rangá is their policy on tipping. In short, they do not accept tips (in a country where tipping is not a tradition) but, if guests are happy with the service they receive and would still like to make a gesture, any money raised is passed on to local search and rescue teams. This innovative approach has resulted in tens of thousands of euros being raised for this great cause.
Cost
Standard rooms at Hotel Rangá start from € 320 per night
Master Suites – such as the Antarctica Suite that we stayed in – start from € 1,016 per night.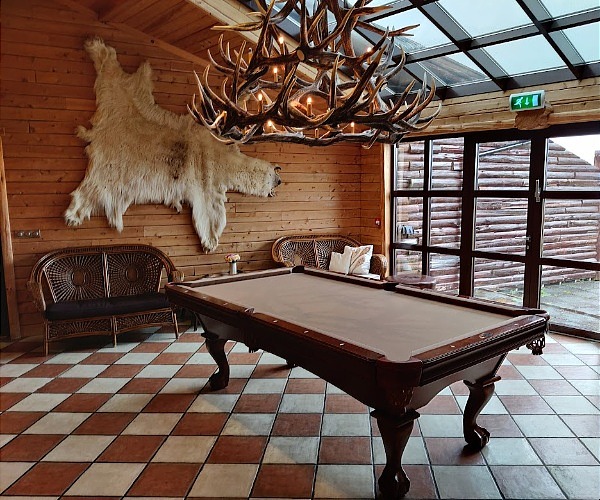 The best bit
This was one of those hotel experiences where it's really difficult to highlight just one aspect of our stay. We were very spoilt with our suite, but would have to pick out the gourmet dining as the absolute highlight.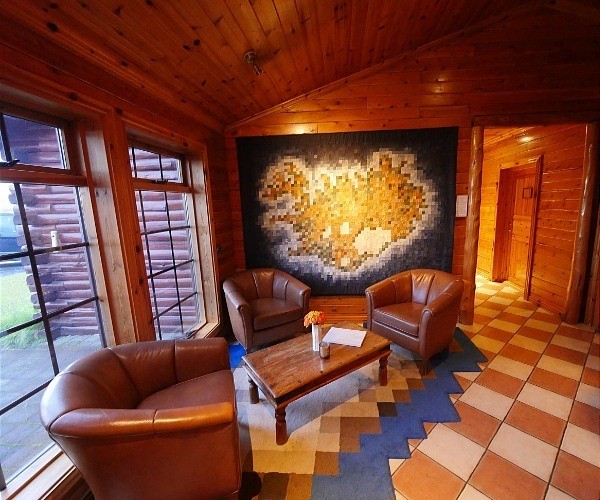 The final verdict
Our stay at Hotel Rangá was utterly memorable for all the right reasons – a perfect setting, wonderful staff, a fabulous room and a superb dining experience. The only thing missing was the Northern Lights (but only because we were visiting during the Summer when there is no night sky). The Sunday Times Travel Magazine named the hotel as the best place on Earth to witness the Aurora borealis.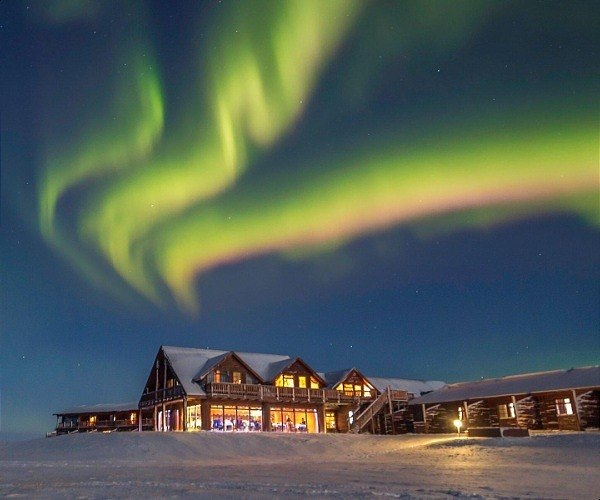 The hotel staff provide warm snowsuits to allow you to be cosy whilst enjoying the Northern Lights, or you could sip a glass of Champagne in one of the outdoor hot tubs whilst marvelling at the spectacle. There's even an Aurora wake-up service should you wish to be alerted when the skies are 'dancing' above, plus the hotel has its own state-of-the-art observatory with two telescopes, with a local astronomer who is on hand to give guests a tour of the dazzling night sky. Hopefully one day we can return for the full winter experience.
Planning a trip to Iceland yourself? You can watch a video from our trip to Iceland here. Footage from Hotel Rangá appears from 1m 53s to 2m 12s within the video:
Disclosure: This post is sponsored by Hotel Rangá. Our trip to Iceland was also sponsored by Helly Hansen.