Short stay: Hotel Indigo Bath, Somerset, UK
By Michael Edwards on Aug 06, 2022 in Accommodation, Attractions, Europe, Featured, Going Out, Hotels, Regions, United Kingdom, Western Europe
Hotel Indigo Bath constantly reminds guests that they are staying in a city whose elegant pedigree stretches back into history. Back past Georgian glory through to the days of centurions enjoying bacchanalian feasts by the baths. Every room in this 166 room hotel has its own distinct dimensions and style.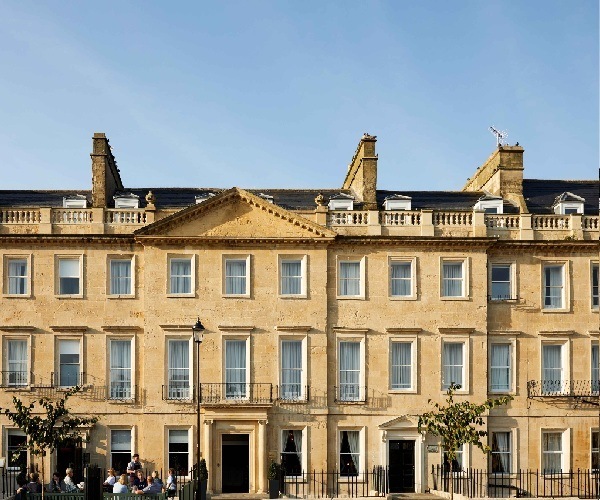 From the vaulted rooms and suites in the converted stables through to literary themed hideaways in the attic. After four years of careful curation, Hotel Indigo Bath arose from nine Grade 1 listed houses on Bath's fashionable South Parade. Opened in 2020, the hotel speaks of both Georgian grandeur and contemporary luxury.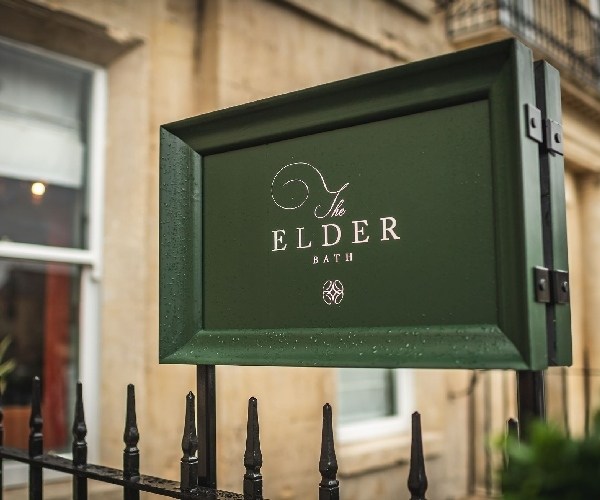 As a tribute to John Wood the Elder, who designed the mellow Bath stone terrace in the 1740s, The Elder restaurant is named in his honour. Stepping from wide pavements into reception, you feel as if you should be pulling up your Bridgerton breeches.
The welcome
Reception is a time-warp. Georgian portraits feature post-modern bold blotches of primary colours. Stags, in formal portrait pose, ironically wear regimental uniforms.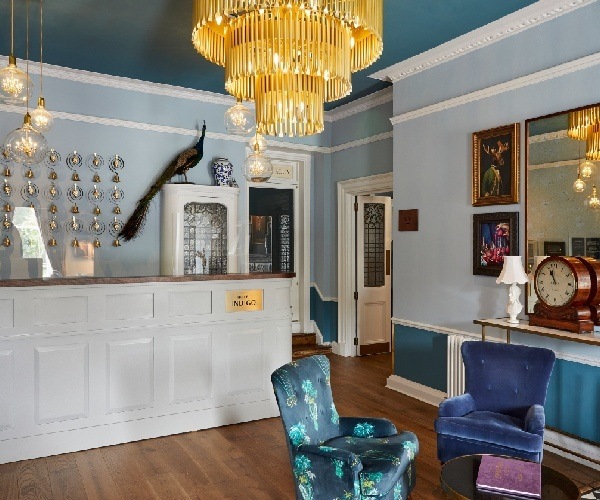 A display board of gleaming silver bells reminds guests of an era of deferential servants. With two reception points to speed up service, formalities are completed as cheerfully as a dance card at one of Jane's Austen balls. As we had dropped our bags off earlier in the day, so that we could explore Bath, the porter had already placed them in our room. He guided us over butterfly patterned carpet to our room.
The room
Our semi-subterranean vault room had been converted from stables that had originally run beneath the pavement. Georgian gentlemen expected their horses and carriages to arrive promptly.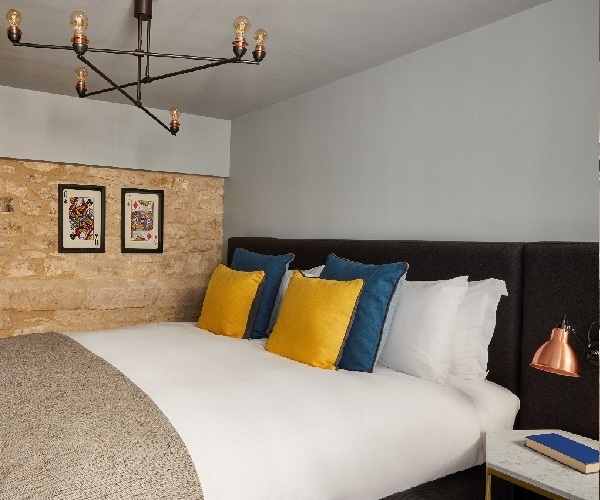 Honeyed sandstone gives a wine vault feel to the arched room. Burnished copper standard lamp and angle-poise lights, along with floor spotlights, provide the lighting. Mid-summer the air-conditioning is silently, chillingly efficient. As well as a Nespresso coffee-maker and 40 inch flat-screen television, there is also a refrigerated mini-bar.
The firm, wide Hypnos bed, topped with charcoal. mustard and teal cushions is dressed with high-thread count Egyptian cotton. Interior design aims to ensure variety. Our room is Romance and Mischief themed, featuring prints of outsize playing cards and playing card sculptures framed in cuboid display cases. Other themes are Architectural Beauty, Garden and Literary Hideaway.
---
IMPORTANT NOTICE:
If you are reading this article anywhere other than on A Luxury Travel Blog, then the chances are that this content has been stolen without permission.
Please make a note of the web address above and contact A Luxury Travel Blog to advise them of this issue.
Thank you for your help in combatting content theft.
---
The bathroom
Art on the bathroom door records the room's prior history as a stable.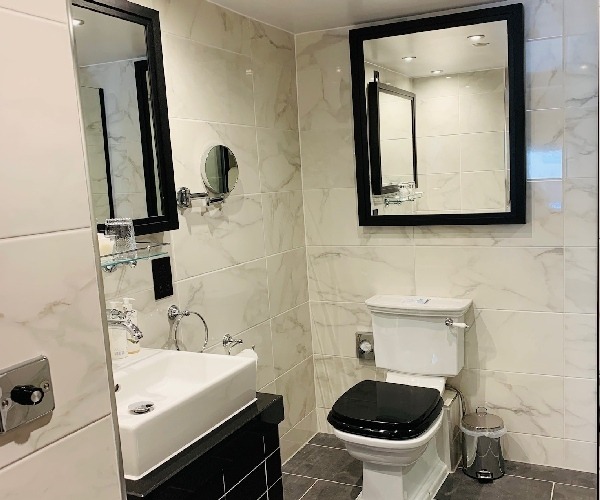 Within the white-tiled bathroom the lushest and thickest of white towels await by the rainfall shower.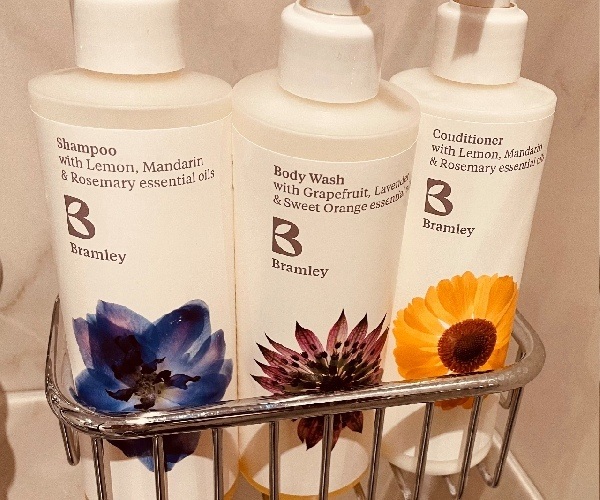 Toiletries are by Bramley. A lemon, mandarin and grapefruit shampoo epitomises the fresh floral notes.
The facilities
Part of the hotel, The Elder restaurant and bar are independently run and owned by restaurateur Mike Robinson with Gavin Edney as Executive Chef. This is where breakfast is served, and hotel guests can book a table for lunch or dinner or have a drink and snack at the bar during the day and evening.
A series of small linked rooms, painted forest green, provide an intimate experience for dinners. Taxidermy of deer and pheasant hints at the menu's gamey themes.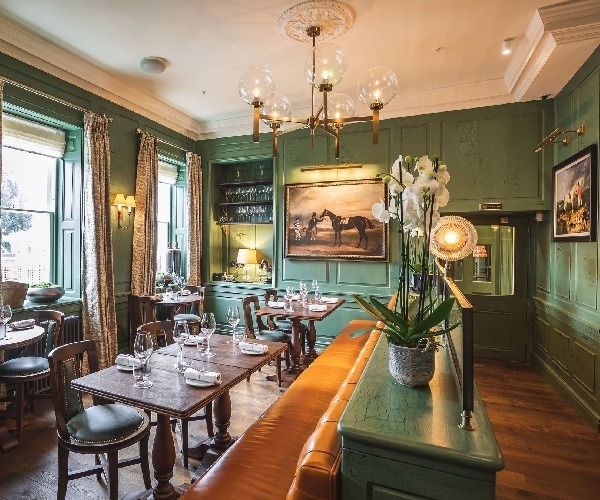 Tan banquettes and still-life watercolours of fish and fowl seems to be verging towards gentleman's club territory. Yet an upbeat play-list, lighted (romantic?) candle on the table and young enthusiastic waiting staff make the setting distinctly contemporary.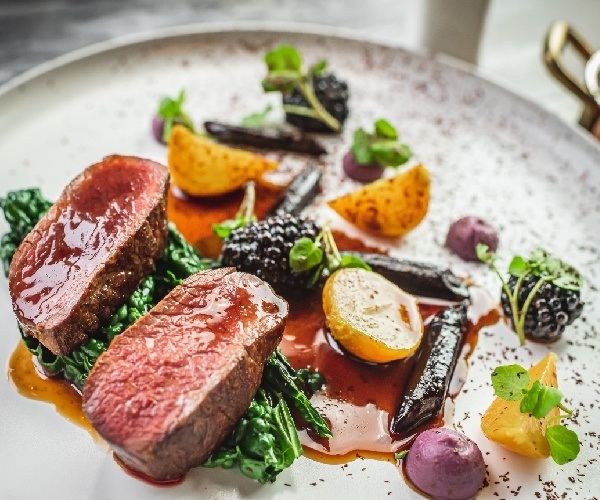 Sometimes a menu is almost superfluous. The reputation of the roast pave of Bathurst Estate Fallow Deer, served with sprouting broccoli and boulangere potatoes, means that many a diner walks into The Elder knowing that they will be selecting venison supplied by Mike Robinson. First there is a starter to consider. Perhaps Jersey rock oysters? Possibly full flavoured tomatoes with Serrano ham and burrata? Or maybe a supremely refreshing salad of grilled peaches, crisp vegetables and pulses?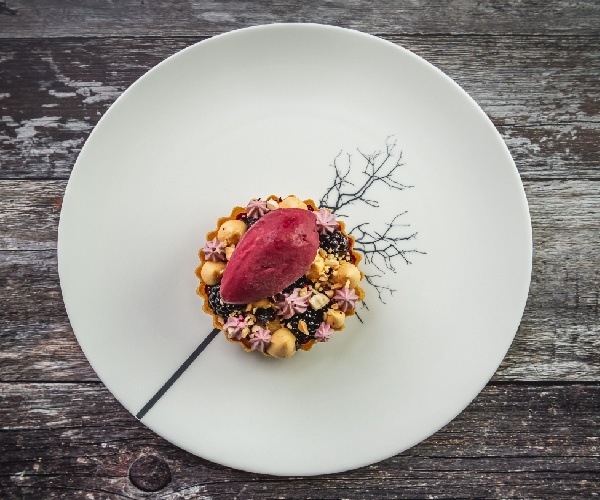 Sadly, the legendary damson soufflé was taking a holiday from the dessert menu when we visited but an inventive apricot and basil mille-feuille with chocolate sauce made a stunning debut.
In the glorious summer of 2022 the hotels al fresco bar, particularly featuring shucked oysters and Aperol spritz, is popular with both residents and non-residents. Although the vaulted gym is refreshingly air-conditioned, currently it is nowhere near as busy as the bar.
Location
Less than a five minute walk from Bath Spa station, the location invites guests to arrive by train, though there is a public car-park opposite the hotel. Bath is a compact, easily walkable city. Recently opened, the Bath World Heritage Centre is the best place to start. It provides a clear introduction to Roman times, the Georgian era and Bath's place in the Somerset landscape.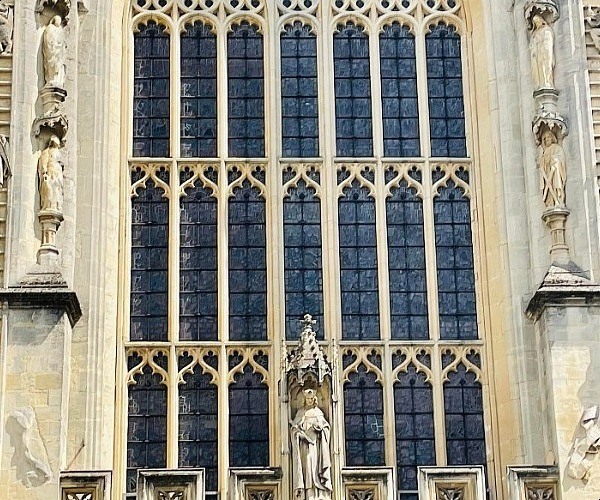 Visits to the cathedral, whose architecture features stairways to heaven, and the Roman baths are essential. Two millennia ago, Roman engineering transformed a green warm water swamp into Britain's first wellness destination.
Jane Austen's years in Bath, used as background in her novel Persuasion, neatly present life in Georgian Britain. A visit to the Jane Austen Centre tells the novelist's story.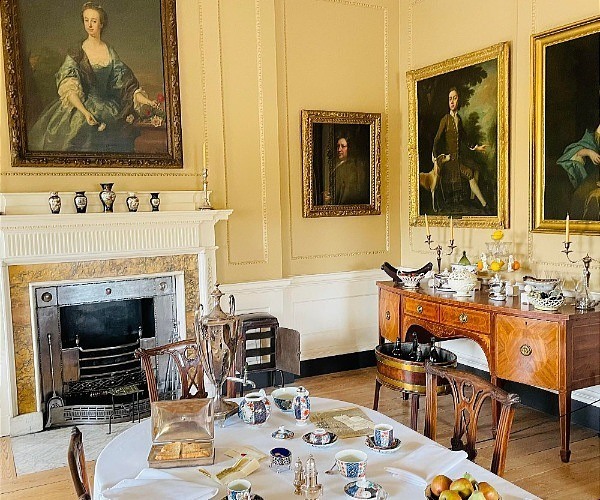 No. 1, Royal Crescent takes visitors upstairs and downstairs as they follow the fortunes of one Georgian family and their servants as they arrive from London for a season of balls, cards, concerts and matrimonial prospecting.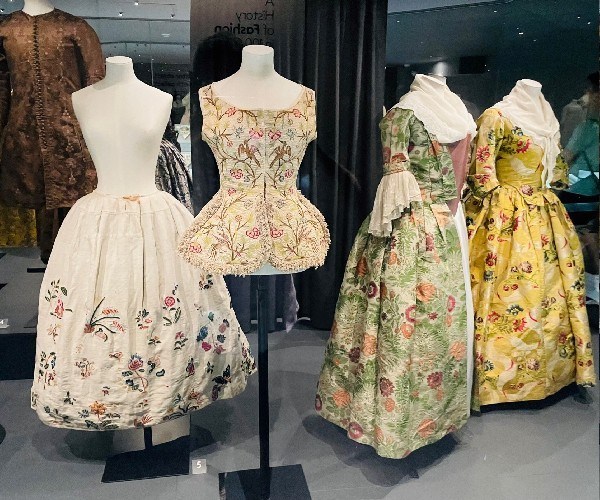 High fashion was an integral part of the Bath season. Georgian styles are just one of the eras presented at the Fashion Museum. The "Fashion in 100 objects" exhibition brings the story up to date with mask wearing from 2020.
Other nice touches
Drinks in the refrigerated minibar are complimentary and there is also fresh milk available for tea and coffee.
The cost
Rooms begin from £149. Breakfast is £20 per person.
The best bit
Dressed in stylish dark waistcoats and jeans, the staff are knowledgeable, warm and welcoming. They are full of helpful information on their much loved city.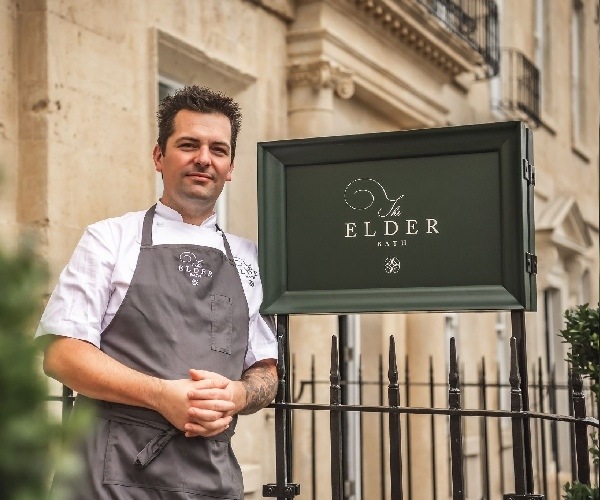 Restaurant waiting staff, having munched their way through the menus know exactly what's happening in the kitchen, making well-informed recommendations on wine.
The final verdict
Old meets new, tradition meets innovation at Hotel Indigo Bath. This is a boutique hotel presenting its own colourful take on the city's rich history where Georgian style coalesces luxuriously with contemporary taste.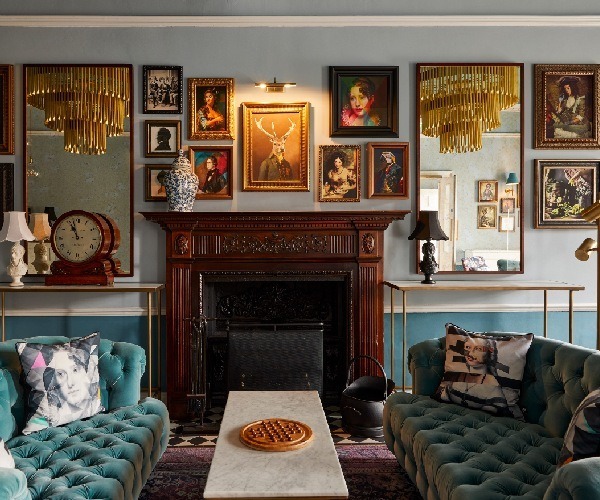 If only the Georgians could have had air-conditioning, refrigerated mini-bars and that cocktail list …
Disclosure: Our stay was sponsored by Hotel Indigo Bath.