Short stay: Magnolia Hotel, Quinta do Lago, The Algarve, Portugal
By Michael Edwards on Apr 14, 2022 in Accommodation, Europe, Featured, Hotels, Portugal, Regions, Western Europe
Step back into 1950s Miami glamour at the Magnolia Hotel. Where it is easy to imagine Audrey Hepburn and Rock Hudson skipping through the neon time-warp of pastel pinks and turquoise hues.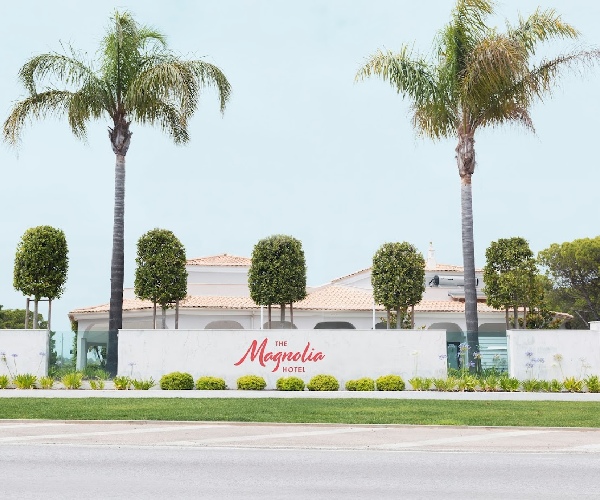 Tall palms vie with the Magnolia's neon sign of an elegant swim-capped diver. Miami comes to the Algarve on the fringe of Quinta do Lago. The Magnolia Hotel recreates the informal ambience of the great American motel but with the first class service associated with Quinta do Lago. Hire a car, to make the most of Quinta's extensive sports and leisure facilities, then park-up right in front of your room.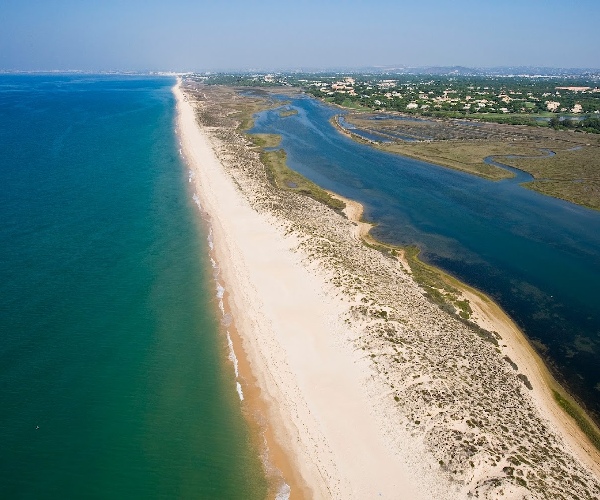 Alternatively, there is a veritable pelaton of Dutch bikes available to get you around Quinta do Lago's extensive 2,000 hectares and to head for the beach.
The welcome
"And what's your shoe size please?" is a question guests are rarely asked at check-in. Vibrant red flip-flops are issued.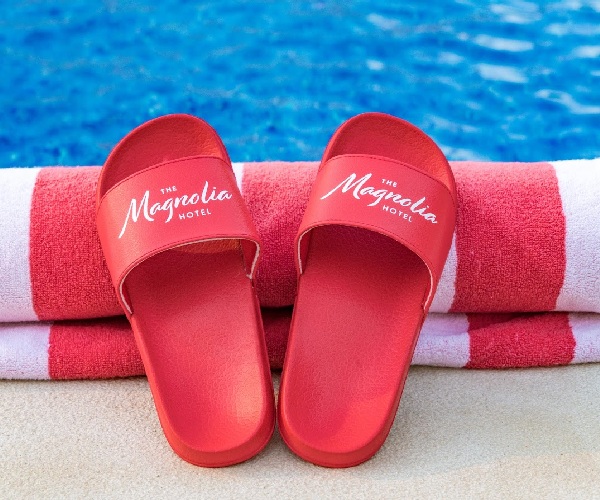 It is an invitation to throw off your everyday shoes and head for the beach, pool and relaxation.
The room
Every room has a veranda with chairs and table – either warmed by sunrise or sunset. This is the sun-kissed Algarve.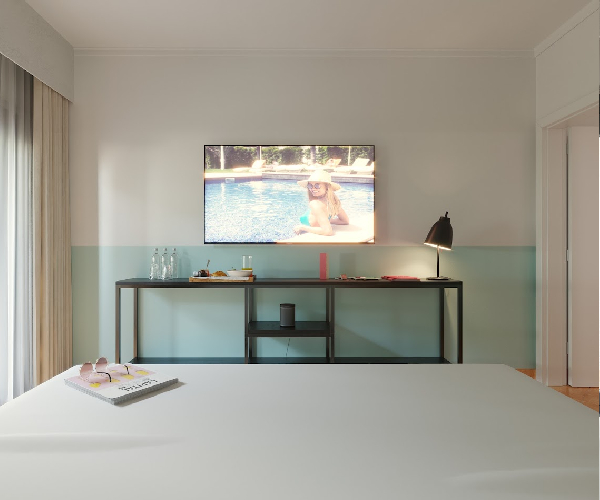 The air-con breezing across the white linens of a wide double bed is almost a necessity. A small fridge is essential for much of the year. A wide-screen TV caters for British visitors with BBC and ITV amongst the many channels.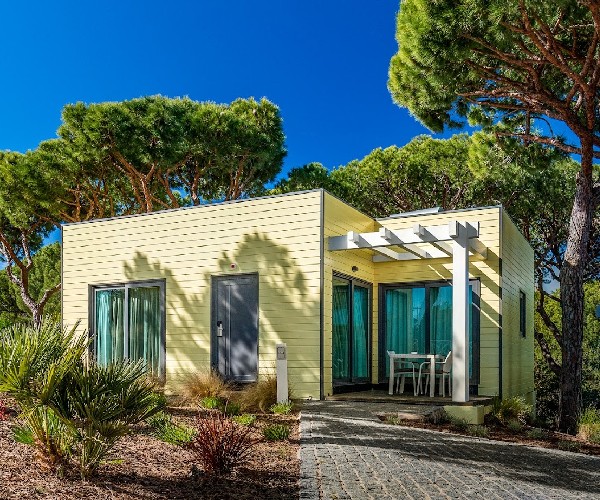 As well as the 74 rooms there are three suites. In addition, seven elegant cottages can sleep up to four.
The bathroom
Exceptionally well-designed, with shower but no bath, there is space for toiletries and drying.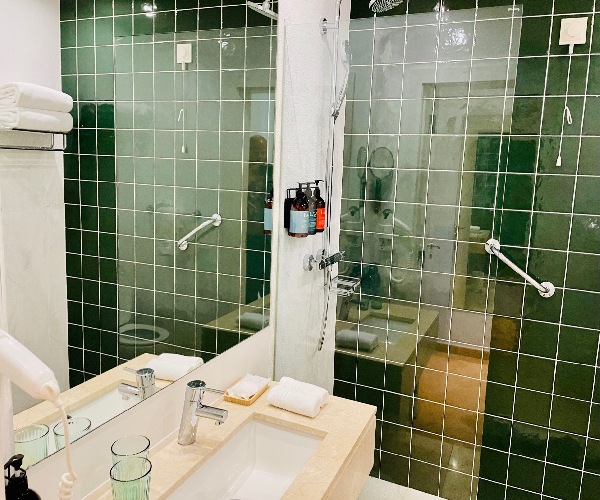 Facilities
Breakfast at the restaurant mixes both buffet and cooked to order. It satisfies the fruit-muesli-yogurt healthy contingent as well as those stoking up on a cooked breakfast and pastries before the day's physical exertions. Lunch and dinner menus offer local specialities: prawns, sea bass, Portuguese steak and a fish cataplana which is a selection of locally caught fish and shellfish.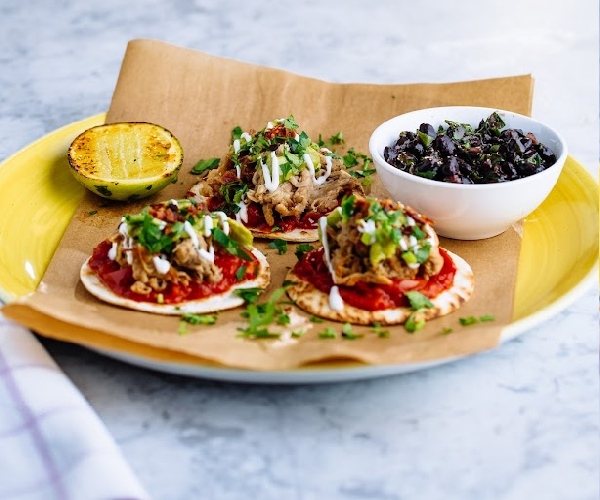 Burgers, tacos and salads are also available. Across Quinto do Lago, restaurants cater for all tastes. The Shack is ideal for a lagoon-side lunch, Danos is the ultimate sports bar, Bovino is a classic steak house whilst Umami specialises in sophisticated Asian cuisine. This is just the beginning of Quinta do Lago's extensive catalogue of restaurants …
Although the Magnolia Hotel is on the doorstep of Quinta do Lago's world-class sports facilities, including The Campus, there is plenty onsite at the Magnolia for active guests.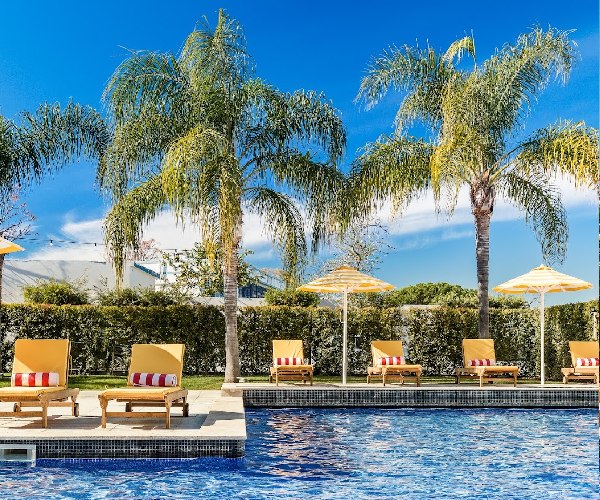 A swimming pool, heated to around 29 centigrade, is a focal point. Waiting staff are on hand to take drinks and snacks orders. Magnolia's guests are an energetic crowd and make frequent use of a well-equipped gym and sauna. Pull a muscle on Magnolia's fast-paced tennis court and you can arrange a massage. Cocktails under the stars, on movie nights, suggests that you have slipped back to 1950s California or Florida.
Location
Quinta do Lago is 20 minutes from both Faro airport and Faro's railway station. Quinta do Lago has everything for the perfect holiday. Surrounded by the Formosa National Park, this is an idyllic location leading onto mile after mile of soft sand beach.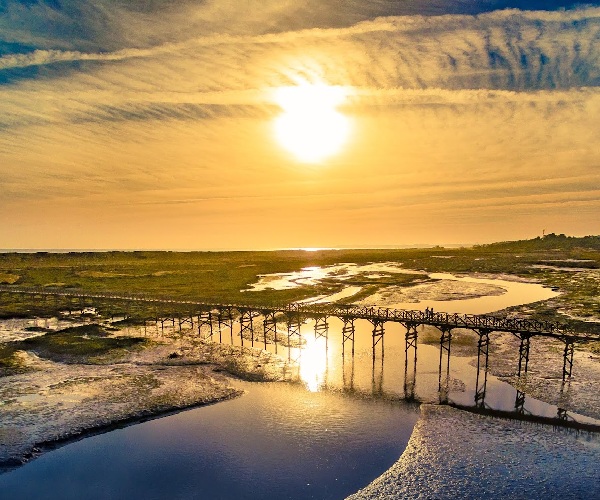 Few guests find a reason to leave this contemporary garden of Eden during their stay. Though the cyclists often head out onto the Algarve's roads.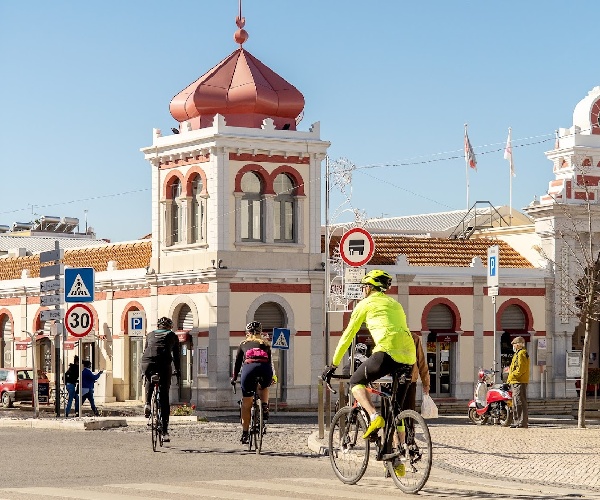 For endurance cycling aficionados, The Campus offers testing treks through Eastern Portugal and another that takes in the three highest points of The Algarve.
Other nice touches
As the Magnolia's guests are early risers for a golf tee-off time or a bike ride before the heat of the day, they can pick-up "breakfast in a box". Hot and cold drinks are also available from the 24 hour reception desk.
The cost
The Magnolia Hotel offers a standard double room from £105 including breakfast. The family cottages are available from £188 per night, also on a B & B basis.
---
IMPORTANT NOTICE:
If you are reading this article anywhere other than on A Luxury Travel Blog, then the chances are that this content has been stolen without permission.
Please make a note of the web address above and contact A Luxury Travel Blog to advise them of this issue.
Thank you for your help in combatting content theft.
---
The best bit
Most guests use the hotel to access Quinta do Lago's incomparable facilities. Golfers love the three 18 hole courses.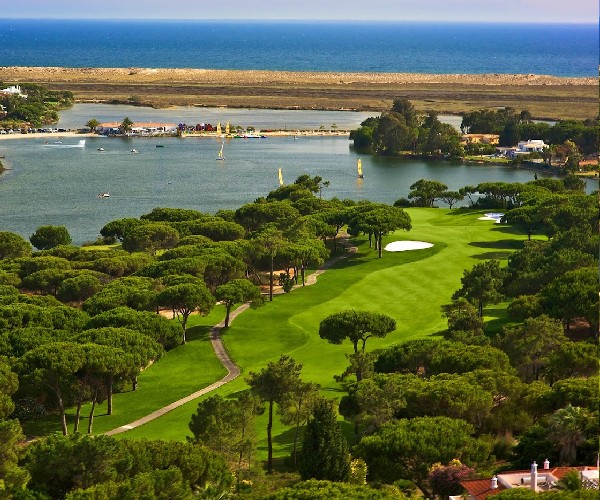 The South Course fairways, now open again after extensive refurbishment are looking particularly tempting. The Campus is a favourite warm weather training destination for many professional athletes and teams.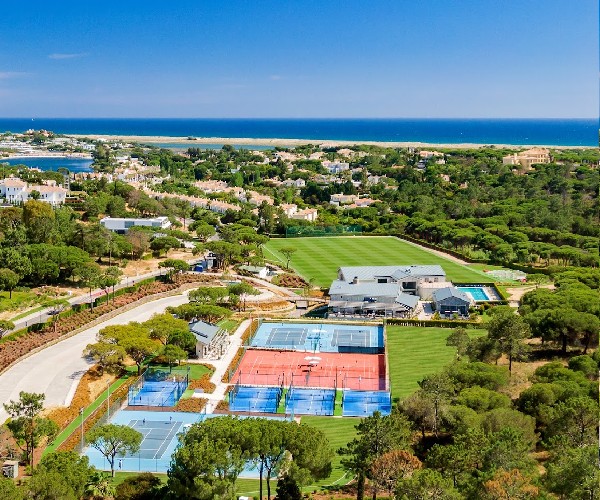 During the school holidays coaching programmes are offered for aspiring young athletes with celebrity coaches such as footballer Anton Ferdinand and rugby union legend Brian O'Driscoll. Alongside two gyms and a lap-swimming pool sit studios for golf mobility, meditation, Pilates, stretching and yoga. There are acres of astro-turf for football / rugby and many courts for tennis and padel.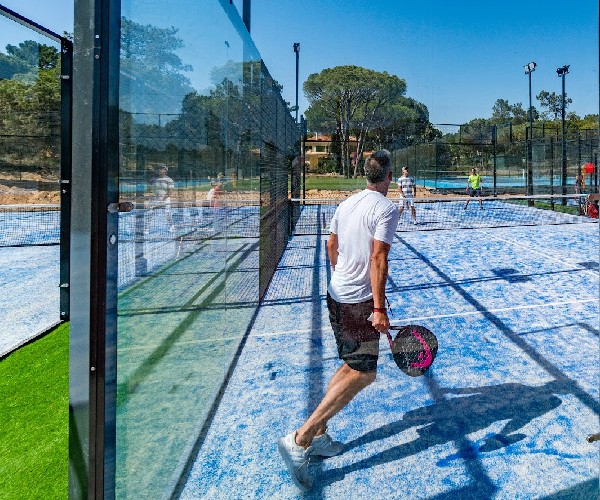 Forget all previous conceptions of bike sheds. At Quinta do Lago, The Bike Shed is the ultimate destination for both professional cyclists and enthusiastic amateurs.
The final verdict
The American Dream checks into the Algarve with a stylish tribute to the heyday of the great American motel. A retro vibe makes the Magnolia Hotel a popular and affordable choice for guests wanting to make the most of Quinto do Lago's world class sports facilities. Cyclists, golfers and families love the high quality service.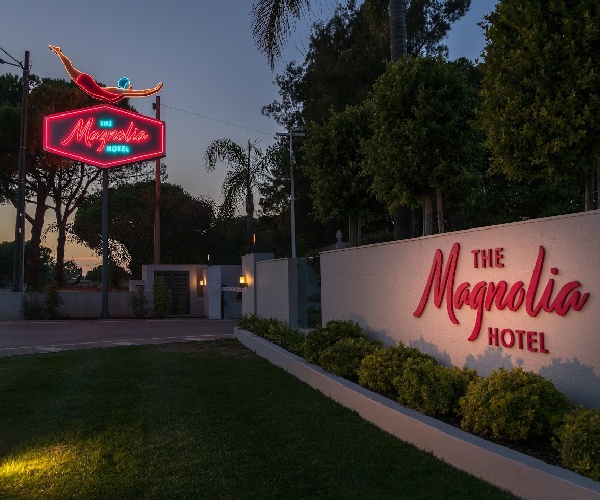 Disclosure: Our stay was sponsored by the Magnolia Hotel, Quinta do Lago.