Short stay: The Whispering Pine Lodge, Spean Bridge, Highlands, Scotland, UK
By Paul Johnson on Jul 26, 2022 in Accommodation, Attractions, Bars, Europe, Featured, Food and Drink, Going Out, Hotels, Leisure Travel, Regions, Resorts, Restaurants, Speciality Travel, Travel Miscellany, United Kingdom, Western Europe
Originally built as a hunting lodge in the 1800s, The Whispering Pine Lodge didn't become a hotel until the mid-1900s when it was known as Letterfinlay Lodge. Subsequent additions and renovations made it popular with visitors from England and Germany who would spend time hunting and fishing around Loch Lochy. Today, this tranquil Highland retreat is the flagship property of Black Sheep Hotels.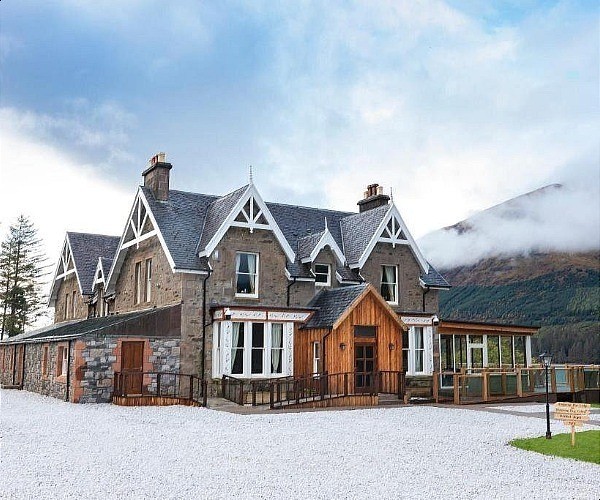 The welcome
We arrived in the early afternoon and were advised on reception that the kitchen was open for lunch for another half hour. Since it was a lovely afternoon and the sun was shining, rather than checking in straight away, we opted instead for an al fresco lunch on the Lochside Brasserie's expansive terrace, with heavenly views of Loch Lochy. It was glorious!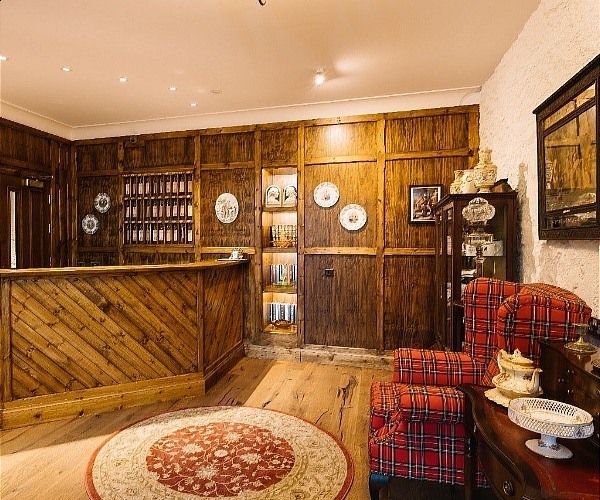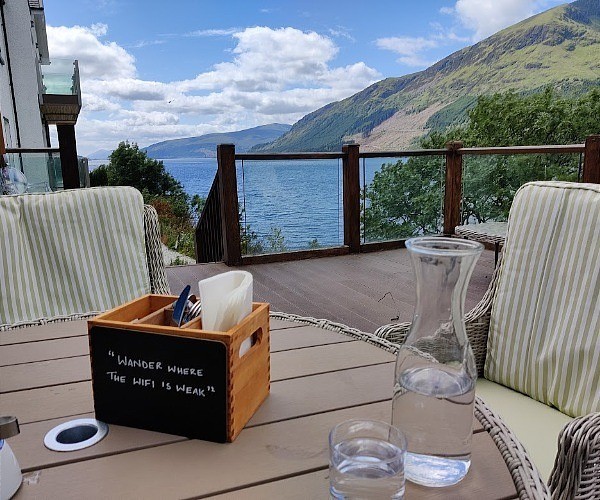 The room
We stayed in room 6, a light and airy pet-friendly Luxury Loch View room with its own private balcony. The room offered a fresh look at traditional Highalnds style, with dark woods and a decor that acknowledged the lodge's Scottish heritage.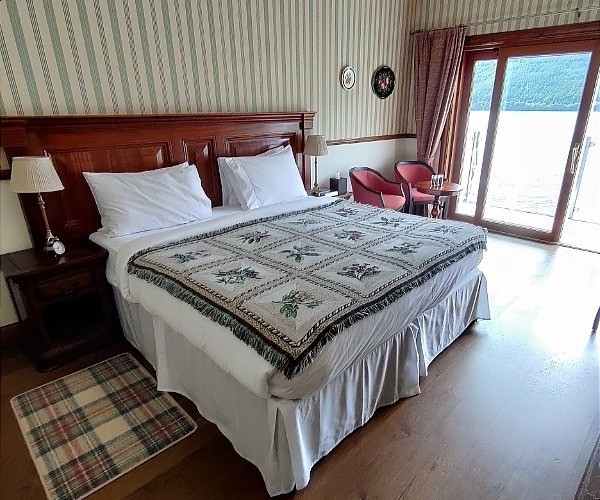 The room has large glass windows that let in lots of light and that open sideways to let in plenty of fresh mountain air, as well as a private balcony with scenic views of the glistening Loch Lochy and the pine forests beyond.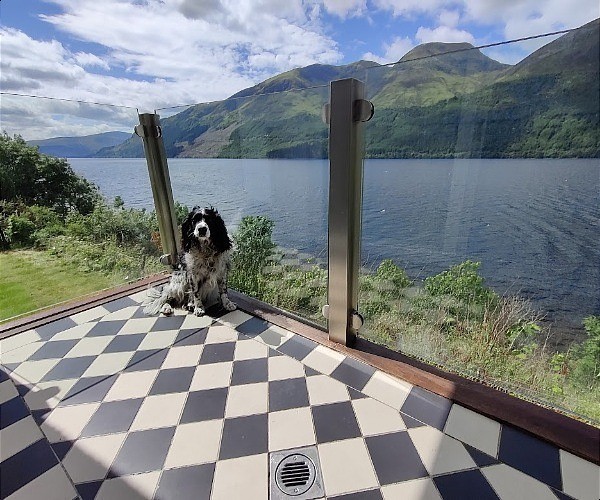 In the room was a TV, free WiFi, tea and coffee facilities, complimentary water, a telephone and so on.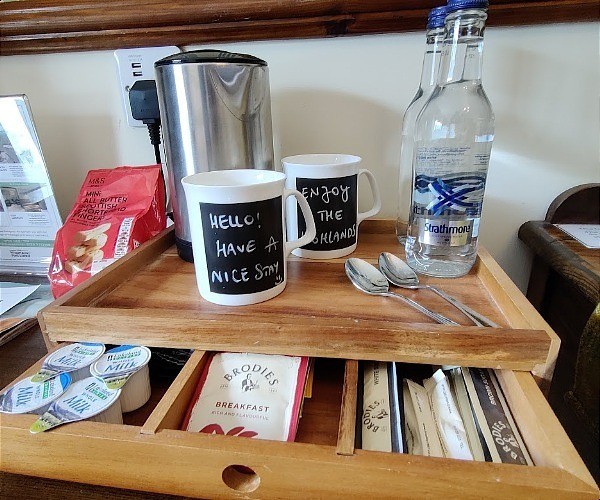 The bathroom
The room comes with an en suite with a shower, basin and WC.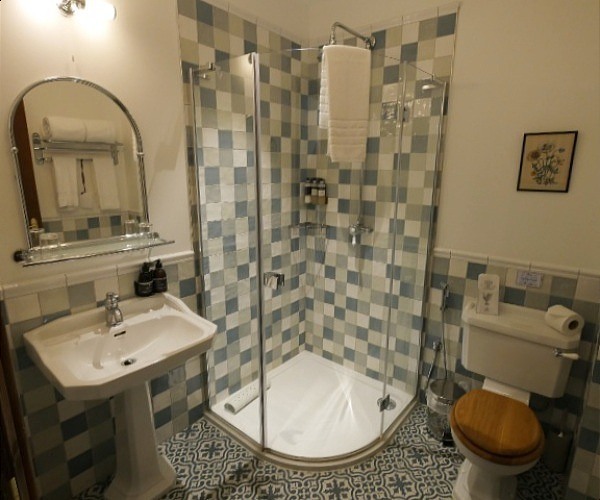 Aloe vera toiletries from the Highland Soap Co. are provied – wild nettle and heather shampoo, body wash, conditioner and soap. Gowns, slippers and a hairdyrer are also provided.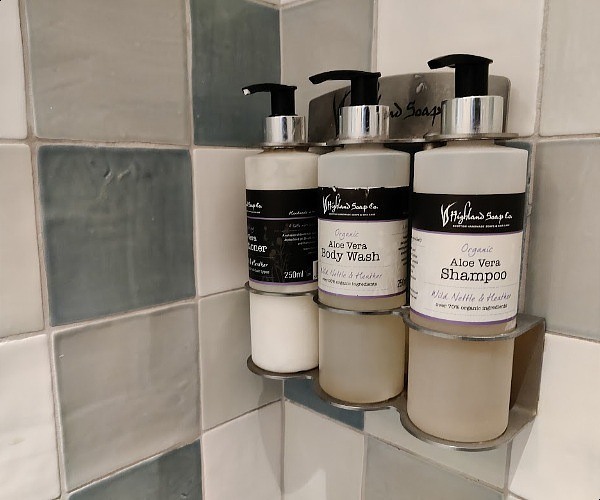 The facilities
Whispering Pine Lodge comes with its own private beach offering direct access to the loch – perfect for a relaxing walk along the shore or, for anyone brave enough, a spot of wild swimming.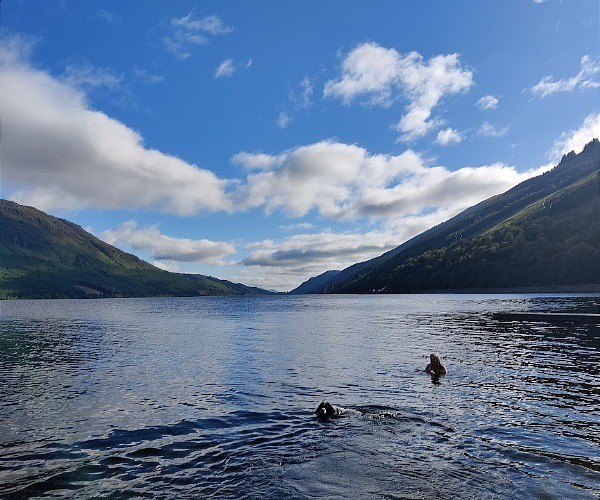 The Burns Bar is a homage to Scotland's national poet, Robert Burns – it's a lovely little spot to have a pre-dinner drink, or to simply retire to after dinner to enjoy a wee dram. I imagine it's particularly cosy and inviting in winter with a fire crackling.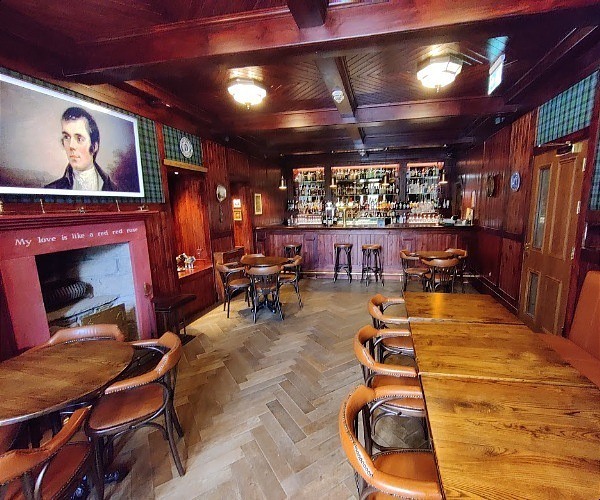 With its huge picture windows giving a view of the loch wherever you sit, The Lochside Brasserie offers a unique dining experience, and the best I've experienced in Scotland for some years. Like other Black Sheep Hotels, local fresh fish, seafood and classic regional cuisines many of the dishes are prepared with seasonal and local ingredients, often with an innovative Asian twist.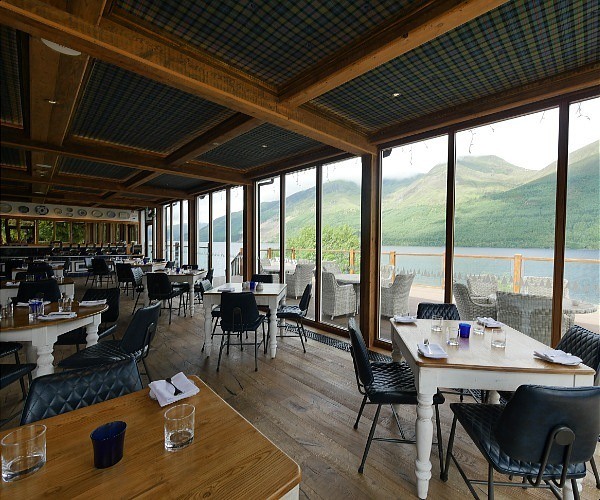 The Steamed Mussels with saffron and white wine sauce, served with a slice of sourdough, is simple but executed beautifully.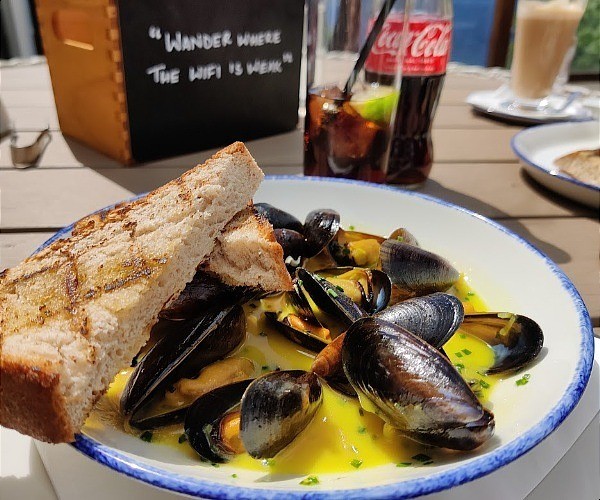 Similarly, the Garlic Paprika Prawns – with calamari and Spanish chorizo, also served with a slice of sourdough, have a really smokey, delicious flavour.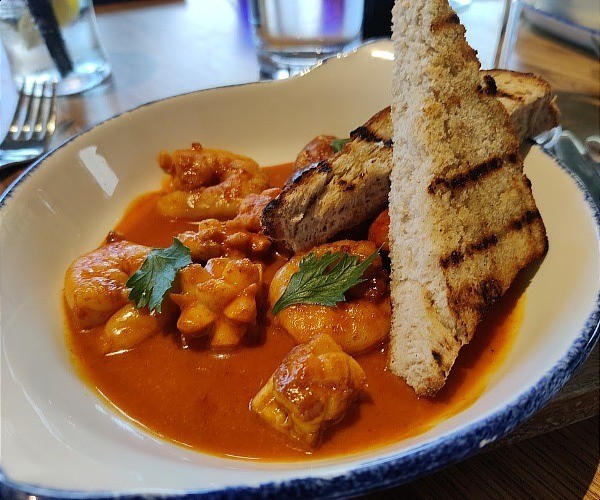 From the starters, I'd also personally recommend the Chicken tikka – Tandoori spiced chicken pieces cooked in a tandoor, served with mint and coriander chutney – whilst my wife thoroughly enjoyed the Cullen Skink – traditional Scottish soup with smoked haddock, potatoes and onions, swerved with a slice of sourdough – so much that she had it twice.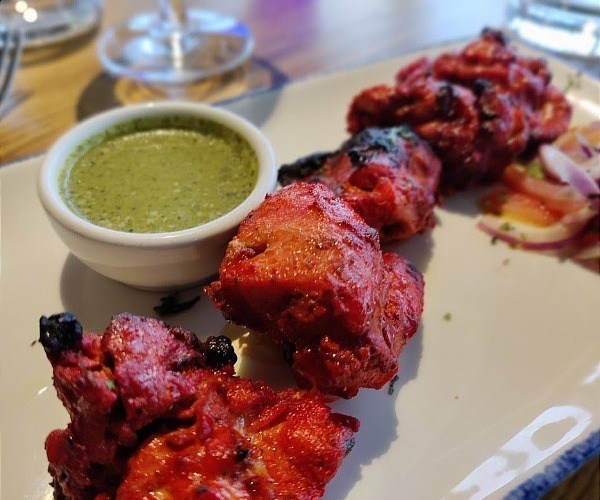 Grilled Teriyaki Slamon – served with Asian vegetables and steamed rice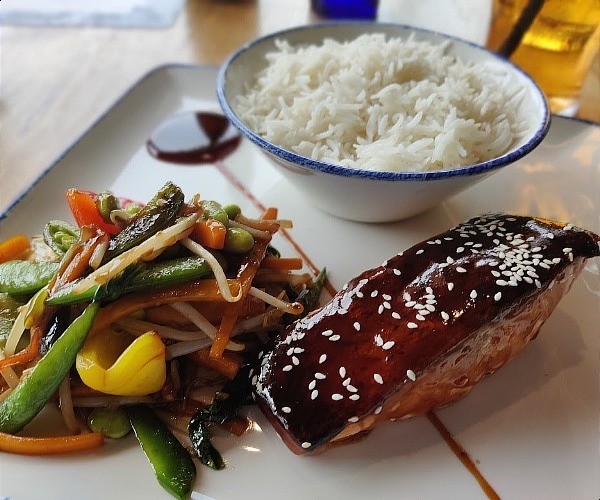 The Chicken Hyderabadi – aromatic chicken curry with fried onions, yoghurt and whole Indian spices – is really tasty, as is the same dish served instead with a lamb shank. Also look out for the Chicken Amritsari – a traditional Punjabi chicken curry.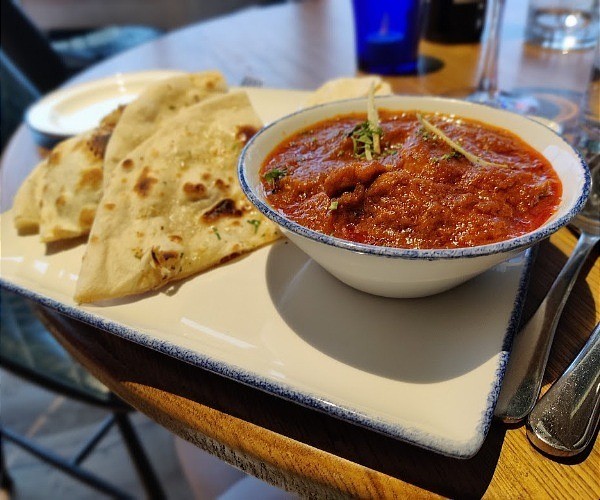 And for the ultimate indulgence, try the Lobster Thermidor – a cheese-crusted Scottish lobster with thermidor butter, served with paprika potatoes.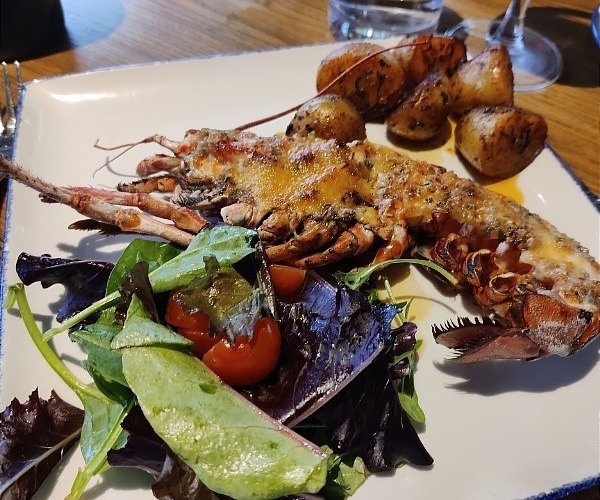 We tended to forego dessert on all meals, content with a starter and main… however, temptation got the better of me on the last night of our stay thanks to the Old-Fashioned Chocolate Cake – a delightfully moist chocolate cake served with vanilla ice cream.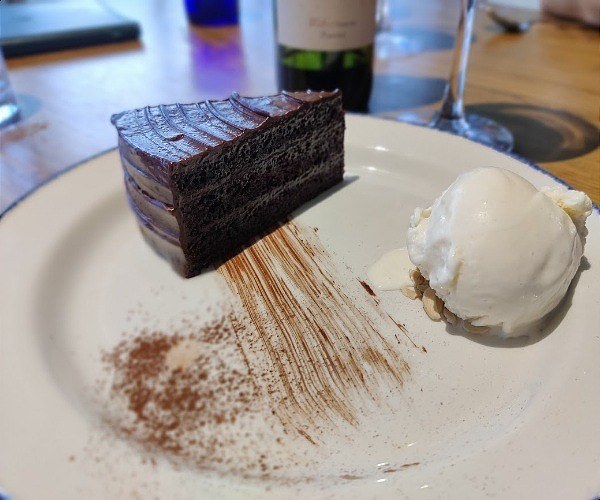 Black Sheep Hotels take great pride in sourcing food locally where they can – the fish is sourced from Iain Stewart, meats from Stuart Maclachlan of Lochaber Larder and ice creams from Luvians in Perthshire.
Also note that The Whispering Pine Lodge is home to The Little Salon and Spa – a cosy pine wood salon that offers a complete range of treatments for relaxation. Pamper yourself with any one of their body massages, body treatments, waxing, facials, manicures and pedicures, all offered by an experienced, friendly team.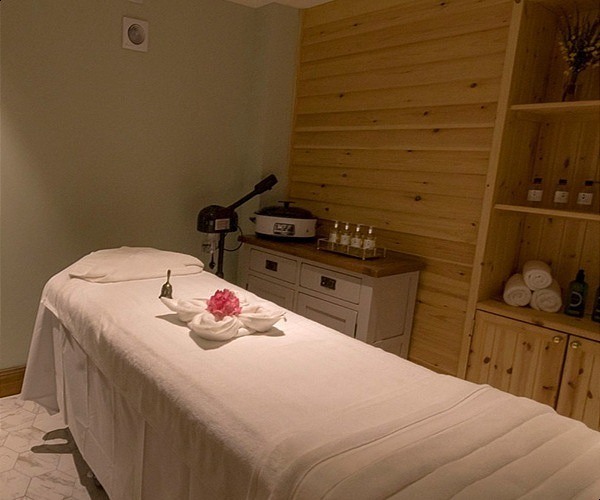 In the few days leading up to our stay, I actually had a bad back so was a little hesitant to try the Balinese Massage but was glad I did. It's a relaxing massage that uses a combination of gentle stretches, acupressure and aromatherapy oils to stimulate the flow of blood and bring deep relaxation and wellness. Meanwhile, my wife enjoyed her Abhyanga Indian Massage which is an Indian Ayurvedic massage that uses luke warm medicated oil and long, gentle strokes which helps in detoxification, relaxes tense muscles and improves metabolism. They both left us feeling suitably refreshed and were a lovely end to our stay with Black Sheep Hotels
Among the other available treatments is the Black Sheep Signature Massage which is a unique belnd of East and West techniques – a Thai-style massage with yoga stretches, combined with relaxing aromatherapy to increase body flexibility and relax the mind.
Location
The lodge's picturesque location overlooking Loch Lochy, and only a short drive from the town of Fort William, make it an ideal place for guests to enjoy the Highlands. And just a 20-mniute drive from the accommodation, passing the Commando Memorial dedicated to the men of the original British Commando Forces, lies the Nevis Range Mountain Experience where you can take a mountain gondola (or cable car) to a height of 650 metres (from a starting height of 100 metres).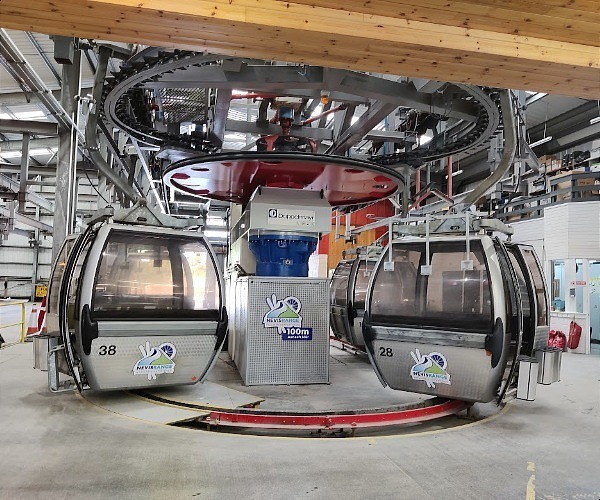 The mountain gondola takes you up the north face of Aonach Mòr, the 8th highest mountain in Britain. It's used by mountain bikers and paragliders in the Summer and skiers in the Winter. It is also popular with walkers, offering access to easy walks to Sgurr Finnisg-aig or Meall Beag, from which you can enjoy incredible views.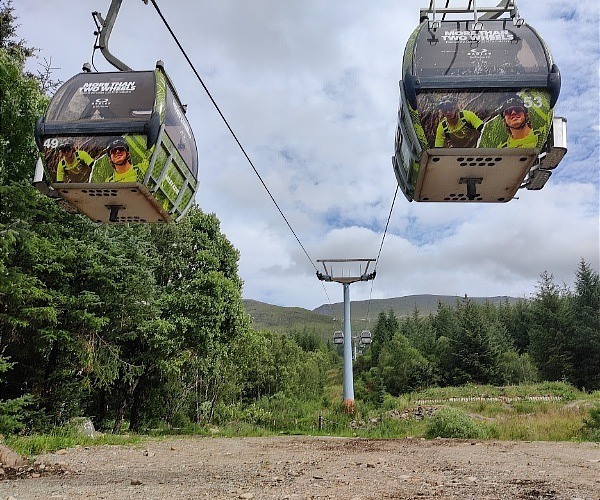 Sgurr Finnisg-aig looks out across the Great Glen and Hills of Knoydart and, by looking back towards the direction of gondola, from here you can also see the summit of Ben Nevis itself.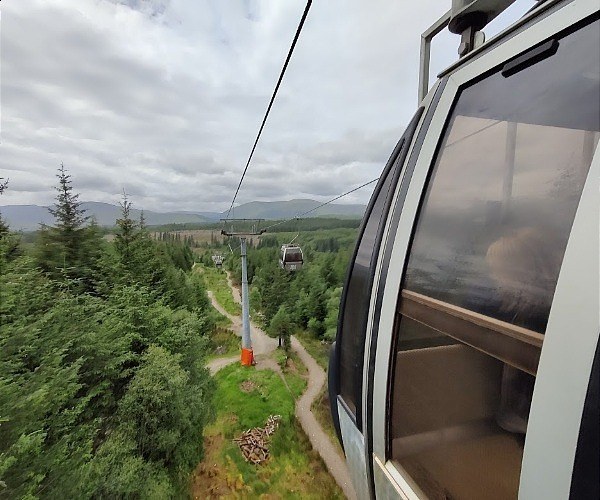 ALso when in the area, I'd thoroughly recommend taking a Loch Ness cruise. We went on a contemplation cruise on the Jacobite Rebel, from Jaocobite Cruises, guided by Linda who clearly lived and breathed the loch (she is also an RNLI volunteer on Loch Ness), and who was both informative and engaging.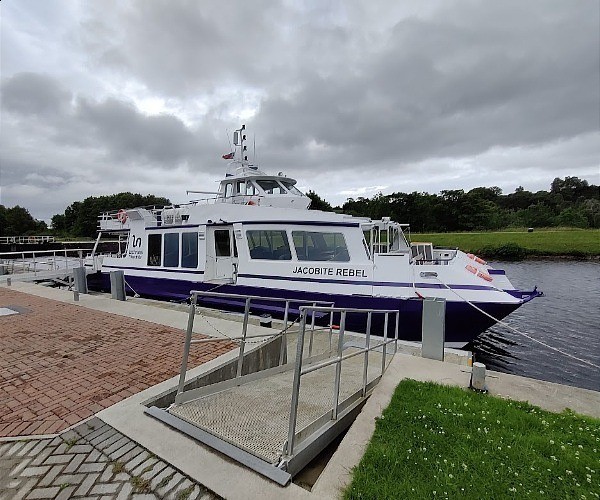 The Contemplation Cruise gives you a nice balance between learning about the loch, its attractions and the fascinating stories behind it from your guide, but also with some quieter intervals that allow you to just and take it all in.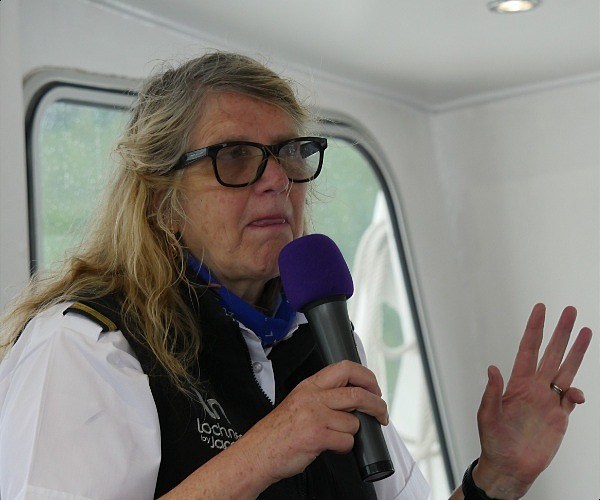 We embarked at Dochgarroch Lock, part of the Caledonian Canal designed by Thomas Telford, before going out onto Loch Ness, taking in views of the Dochfour Estate, Bona Lighthouse where fly fisherman were casting nearby, Aldourie Castle, Dores beach (where monster-hunter Steve Feltham scours the loch from a converted mobile library), Abriachan and Urquhart Castle (the site of many a bloody battle during the Scots' fight for independence).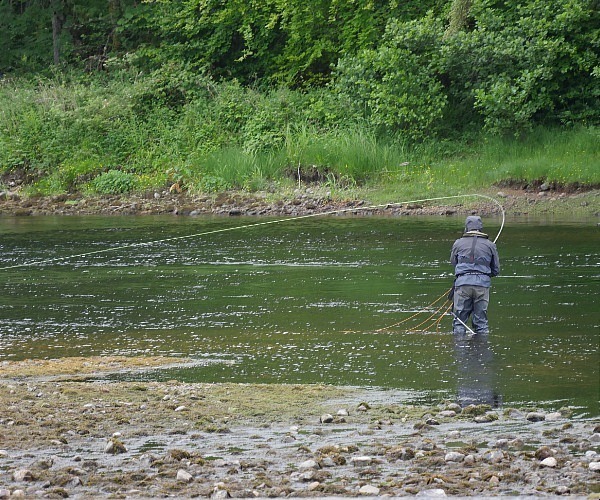 We also learned all sorts of interesting facts about Loch Ness on the cruise. For instance, did you know that it is neither the largest loch by surface area, nor the deepest, but that it does hold the most water. In fact, there is more water in Loch Ness (263 billion cubic feet of water) than in all the rivers and lakes of England and Wales put together.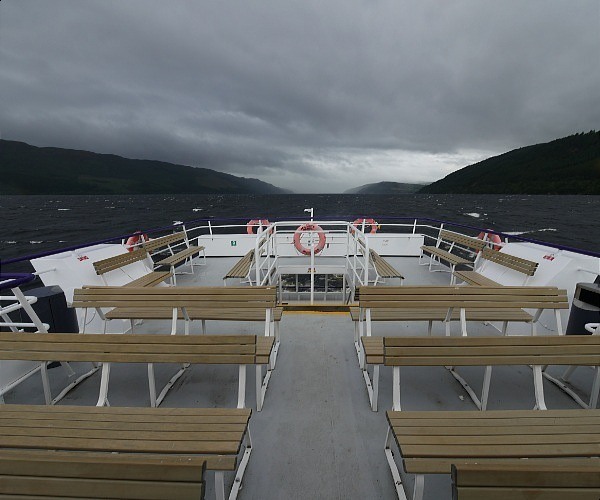 We also heared stories about the Wellington Bomber crash landing on the loch, the water speed record attempt of John Cobb, and of course tales about Nessie, before returning to Dochgarroch Lock. If you get the chance, we would highlight recommend the experience. If you have a dog, he or she can come with you also.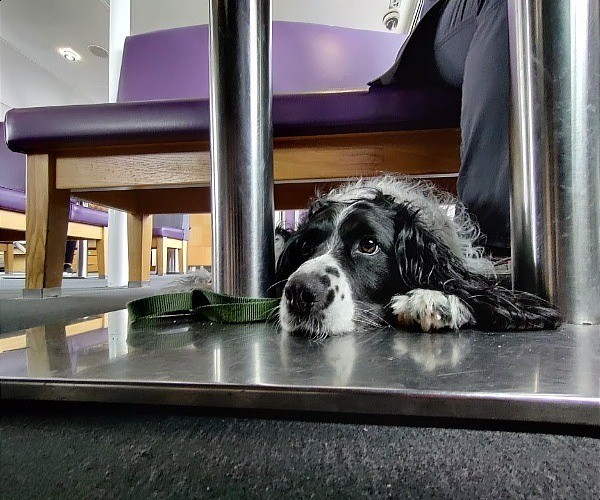 When driving back to The Whispering Pine Lodge, what I believe to be a pine marten darted across the road, lept up on to the crash barrier on the other side and scurried along the top of it for a few metres, before disappearing into the grassy verge. Sadly there was not enough time to pull up and grab a camera, but it was lovely to witness all the same and all the more special when I later discovered that there are said to be only around 3,700 adult pine martens in Scotland.
Other nice touches
A number of treats were provided in our room, including some nuts, Scottish shortbread fingers and some praline chocolates.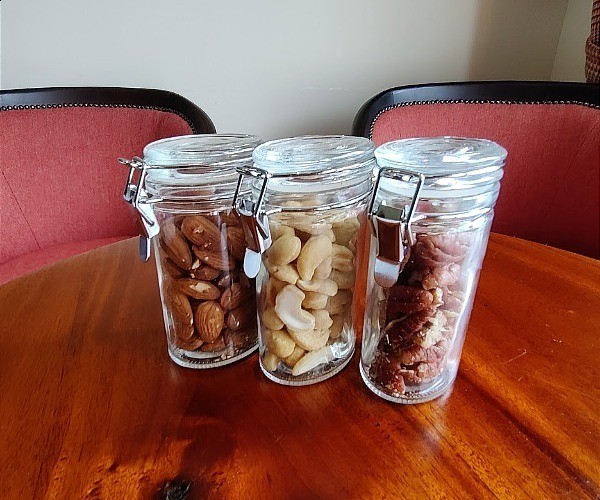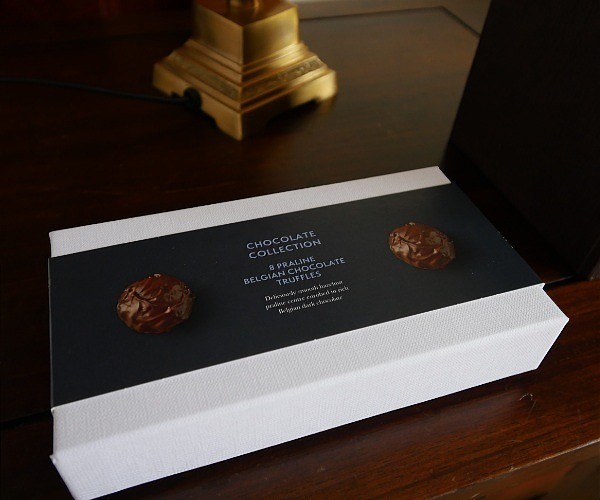 ---
IMPORTANT NOTICE:
If you are reading this article anywhere other than on A Luxury Travel Blog, then the chances are that this content has been stolen without permission.
Please make a note of the web address above and contact A Luxury Travel Blog to advise them of this issue.
Thank you for your help in combatting content theft.
---
Cost
Garden View rooms start from £107.
Luxury Loch View rooms start from £226.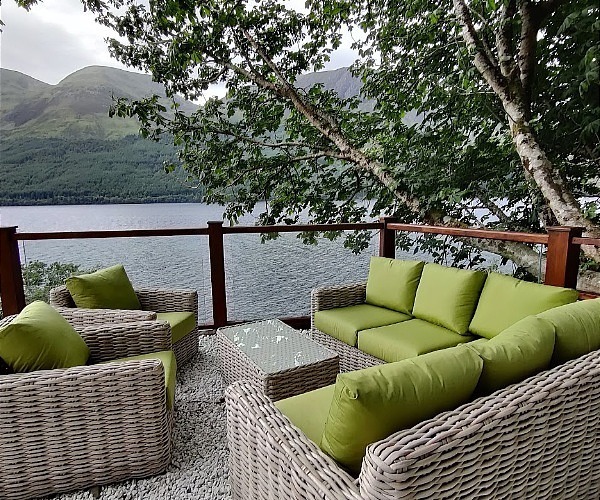 The best bit
The view! Whether it's a bright, sunny day or a cloudy and dramatic one, you will never tire of the view. You can this stunning scenery from the Lochside Brasserie or the expansive terrace outside, from one of the loch view rooms or from the resort's very own private beach.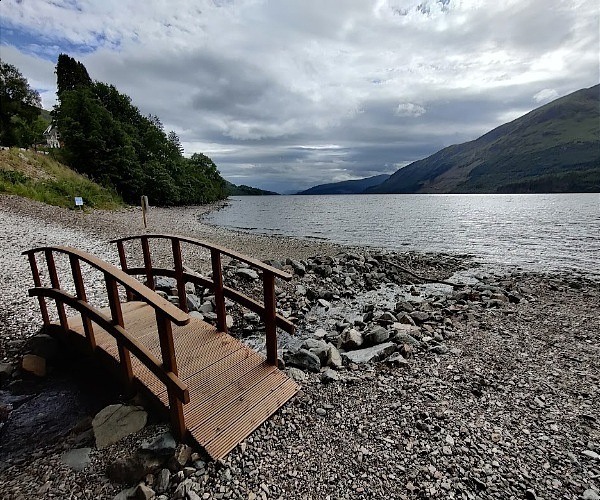 The final verdict
The professional team of staff who go out of their way to make you feel welcome and relaxed, coupled with the quality of the accommodation, the excellent Asian-inspired cuisine, the bonus of spa facilities and, of course, the impressive lochside view, mean that The Whispering Pine Lodge is sure to exceed your expectations.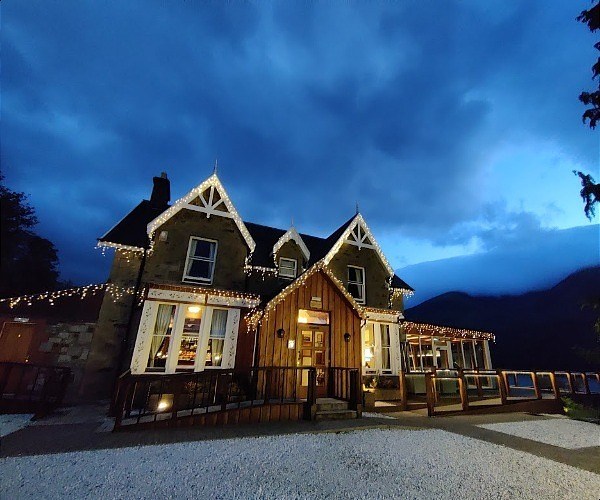 Disclosure: Our stay was courtesy of The Whispering Pine Lodge from Black Sheep Hotels.