Luxury yacht charter holidays along Turkey's mesmerising Turquoise Coast
By Trina Howes on Jul 24, 2022 in Cruises & Boat Travel, Middle East, Regions, Speciality Travel, Turkey
Surround yourself with familiar comforts as you head off in search of the exotic on a summer adventure to Turkey aboard a luxury yacht. Whether you're a couple looking to escape the modern world and reconnect with nature, or a large extended family with something to celebrate, there is a vessel and crew ready to turn your dream vacation into reality.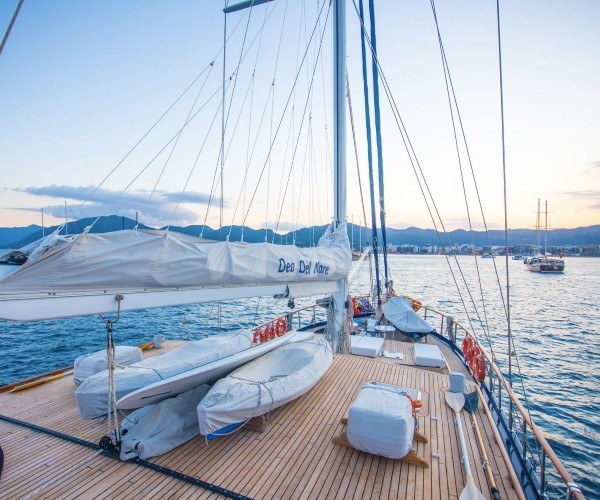 Motor yachts have some of the greatest variety when it comes to size and onboard amenities, with many packing a large variety of water toys and the speed and range to cover multiple destinations in a single week.
By contrast, sailing yachts are an opportunity to live in the moment at a slower pace: Visit your favourite region and its landmarks, but savour family time and the chance to catch up on any hobbies suffering from neglect. Gulets are a special class of sailing yacht, constructed of wood and traditionally of Turkish origin.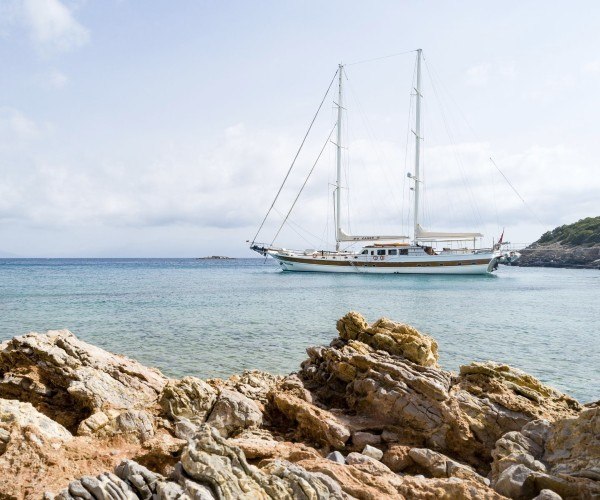 This is a wonderful opportunity to engage with a part of Turkish culture, drinking, dining and partying as you go with all the modern conveniences subtly integrated into the environment.
The Turkish Riviera (also called the Turquoise Coast due to the brilliant colour of the surrounding sea) has an abundance of unique stops to add to your itinerary: Here are some of the most spectacular to consider for your own luxury yacht charter.
Beginning in the northwest corner of the Turquoise Coast, Kusadasi has an island fort to entice you ashore, as well as several museums, historic attractions and souvenir shops that showcase the country's traditional art and crafts. The greatest attraction in the area is farther inland at Selçuk: Ephesus Ancient City and the Temple of Artemis – one of the Seven Wonders of the Ancient World. If you arrive early enough in the day, travel east along the road to reach Pamukkale, a natural wonder made famous by its white travertine terraces filled with mineral-rich aqua blue water.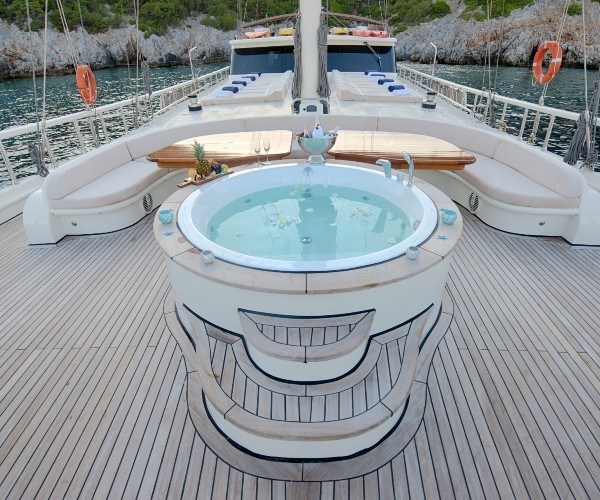 When you return to your luxury yacht, your crew will be waiting for you with a delicious multi-course dinner, which you can devour alfresco on board, on the sandy shores at sunset, or within the air-conditioned interior as you wind down before bed.
Cruise along the coast to Buyuk Menderes National Park for amazing anchorages that are perfect for a peaceful night's rest. Awake to the sounds of seabirds and the gentle lapping waves, then have breakfast alfresco before taking in the views of the Mycale Strait from the hiking trails.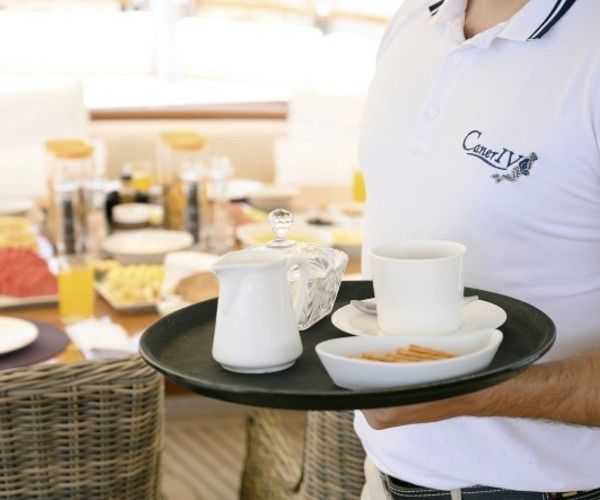 The next big stop on the list is Bodrum, however as you cruise your way along the coast, there are myriad scenic spots and sandy beaches, particularly around Didim. Spend the hours swimming and snorkelling in the warm, clear water, then dry off on the sunbeds at your leisure. Should you choose to stop off at this popular seaside resort, there is the ancient Greek Temple complex of Didyma to discover, as well as the ruins of the Temple of Apollo.
At Bodrum, divide your time between ancient wonders and modern attractions, with the highlights being the Mausoleum of Halicarnassus – another of the Seven Wonders of the Ancient World – and Bodrum Castle. Satisfy your senses with a harbourside stroll through the old town and its many art galleries, then treat yourself to an authentic hammam experience that will leave your skin glowing.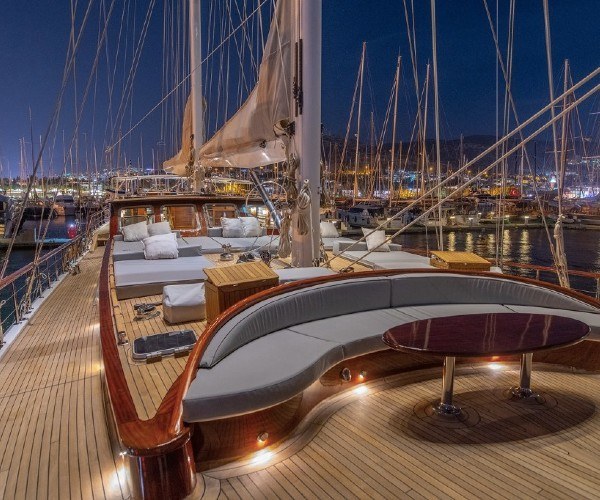 If you haven't seen any of the ancient coastal ruins left by the Romans and Greeks (or want to see even more), the Ancient City of Knidos at Cape Deveboynuto has several sites along with a more modern lighthouse and harbour for an easy afternoon in the sunshine.
---
IMPORTANT NOTICE:
If you are reading this article anywhere other than on A Luxury Travel Blog, then the chances are that this content has been stolen without permission.
Please make a note of the web address above and contact A Luxury Travel Blog to advise them of this issue.
Thank you for your help in combatting content theft.
---
Marmaris is a popular seaside resort for its beautiful waterways and charming old town, home to Marmaris Castle and the impressive Grand Bazaar. As night falls, the entertainment just gets started with theatre performances, bars and clubs to keep you going to the early hours.
While you spend a lazy morning in bed, your Captain and crew will cruise around to Göcek, Fethiye and Ölüdeniz, which combined make one of the most attractive and adventurous stretches along the Turquoise Coast. Go horseback riding in Fethiye, paraglide in Ölüdeniz, and most importantly snorkel and Scuba dive to see the amazing marine life that calls this area home. Swim with turtles, nudibranchs and colourful fish of all shapes and sizes, and even dive wrecks and reefs.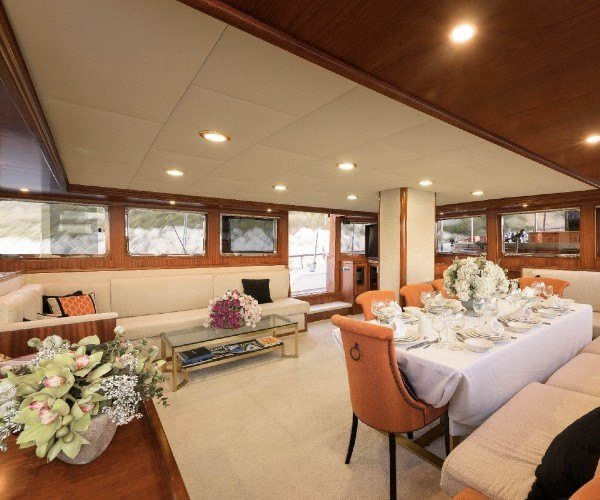 Hike a part of the Lycian Way between Fethiye and Ölüdeniz, and meet your luxury yacht farther along the coast. Along the way, you'll have commanding views of the seashore, mountains and the Lycian Rock Tombs carved along the cliff face.
Patara Beach is considered one of the best along the Turkish Riviera, made all the more tempting by the nearby ruins of Roman origin mingled with ancient Hammams. Near Demre is the dream-like Sunken City of Kekova, which you can snorkel to witness how nature has reclaimed this old human settlement. Demre is surrounded by ancient ruins, and Çıralı is bordered by a marvellous beach and the Ancient City of Olympos.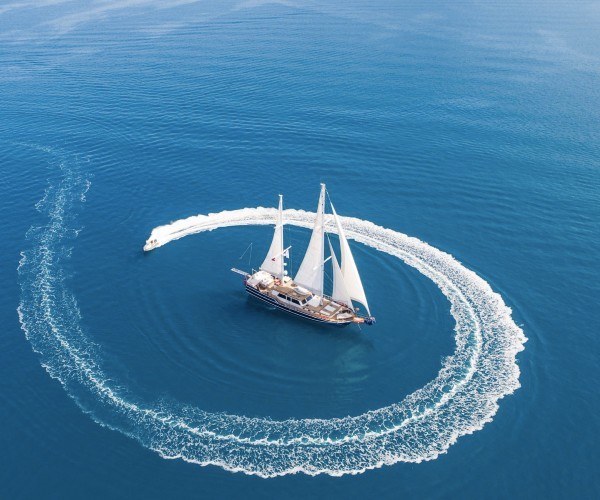 The next big stop is Antalya, a hub for shopping and other indulgences. Try a Turkish coffee in the old town before a fresh air stroll of the scenic streets to encounter local landmarks and museums. Antalya Archaeology Museum is a must-see attraction, and for young families and the young at heart, time will fly by at the waterfront amusement parks, Antalya Aquarium and the Sandland sculptures.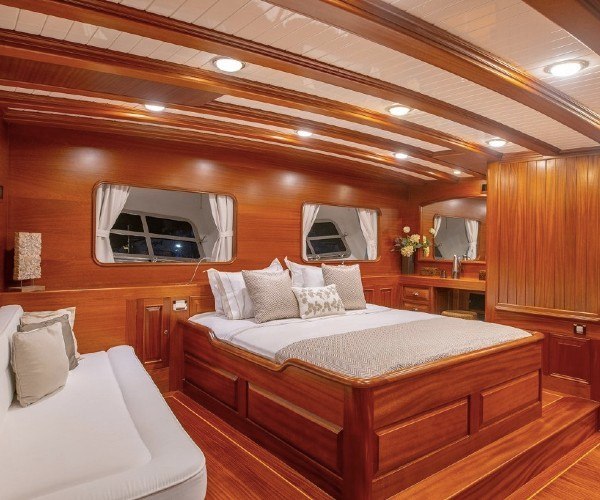 Alanya is considered the most eastward destination along the Turquoise Coast, and together with Belek and Side offers plenty of forts and castles, museums and natural attractions to keep you active and engaged. The Damlataş Cave has reputed healing properties, and visitors with asthma can attend at special hours to avoid any crowds. Beaches are plentiful, and picture-perfect coves give you privacy to sunbathe, barbeque on the beach and play on the water toys as long as you desire.
The warm weather and perfect sunny days are what make the Turkish Riviera so desirable for summer or autumn getaways. Bypass the crowds and make the most of every moment by yacht: Discover the wonders of antiquity and unbelievable natural sites, with more than a little indulgence both on board and onshore.
Trina Howes is a Director of CharterWorld America. CharterWorld is a luxury private yacht charter company that creates outstanding vacations with excellent yachts at amazing prices – worldwide.
If you would like to be a guest blogger on A Luxury Travel Blog in order to raise your profile, please contact us.