The most exclusive holiday trips you most probably never heard of!
By Kristof Eyckmans on Oct 07, 2022 in Africa, Air Travel, Antarctic, Cruises & Boat Travel, Europe, Featured, Leisure Travel, Monaco, Polar Regions, Regions, Speciality Travel, Tanzania, Western Europe, Worldwide, Zambia, Zimbabwe
We all have these amazing bucket lists where we add more boxes instead of actually ticking them off. And while some get frustrated about it, I kind of like the feeling of knowing there will always be more to see, more to do and also more to add! Why? Well… I've been lucky enough to scratch plenty of items on my list, but every time I do so, it makes me want to add more just because of the cheer satisfaction and gratitude you get from fulfilling that dream. Is it me or does this overall feeling resonate with most of those who try to finish their endless list?
Aah… who cares anyways? Bucket lists are made to motivate you, to work towards something, to have that tingly feeling when you know it's coming your way but you still have to wait a few days, weeks, months or even years. Let me just make sure you add a few more items to your list cause I'm a nice guy and I like people to be inspired by all the amazing and luxurious experiences out there.
White Desert Antarctica
The 7th continent has become increasingly popular in the last decade and while most of the visitors explore this amazing continent on one of the many expedition cruise lines, there is also the unique chance to actually stay on Antarctica without even boarding a ship. White Desert Antarctica operates 3 luxury camps in this vast and remote corner of the earth, named Whichaway (their flagship camp), Wolf's Fang (the newest camp) and Echo (a space-age designed camp).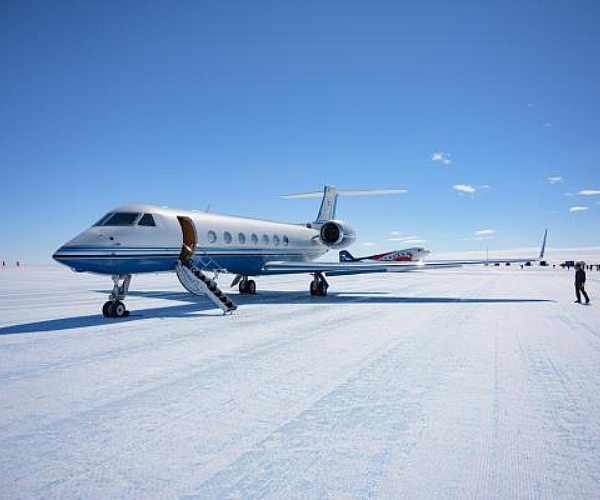 All camps provide their guests with all the luxury you could imagine in such a desolate area of the world. Think individual sleeping pods with plush beds, comfortable bathrooms (there's hot water, don't you worry) and some of the most amazing views you'll ever get to experience. And no need to bring your own food either as you'll find some of the best chefs in each camp, cooking up amazing dishes which wouldn't be out of the ordinary in some of the high-end restaurants. Luckily there's an abundance of activities offered to make sure you're not eating all the time. Rock climbing, ice tunnels and caves exploration and even arctic truck safaris are offered. Rather stay in the comfort of the camp, then you can always snuggle up in one of the comfy sofa's in the lounge or read some books about the area in the library.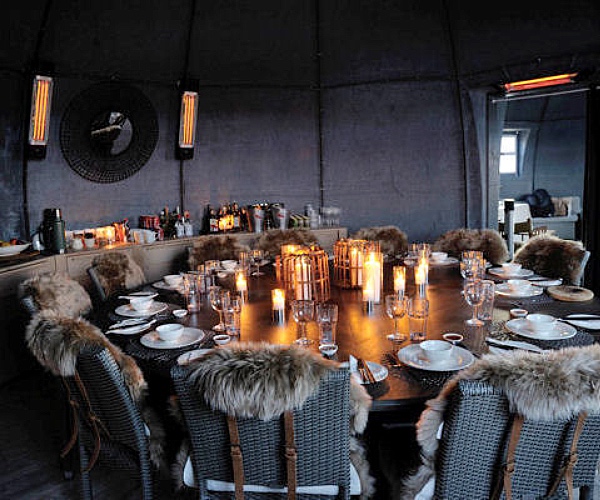 There's also the possibility to explore a bit more of the continent by taking the plane once again and visit the massive emperors penguin colony. Or for those who really want to tick that box on their bucket list, there is even an option to fly all the way to the geographic South Pole! Imagine that as an actual holiday destination! And because White Desert Antarctica is like none other, they even offer day trips to the white continent, leaving from Cape Town in the early morning by private jet, and coming back in the evening after spending several hours on Antarctica where you can indulge in a champagne picnic and a gently stroll for those who are up for it. They call it the Greatest Day Trip and who am I to state otherwise.
Roar Africa Greatest Safari on Earth
Going on a life-changing safari experience in Africa is a mandatory box on your list that needs to be ticked for so many reasons. First of all to see some of the most amazing wildlife that still roams freely on the African continent, but also to witness the impact us humans have had on their habitat just to give one small example. Luckily there are lots of initiatives to protect the animals and endangered species and conservation efforts are starting to show a glimmer of hope.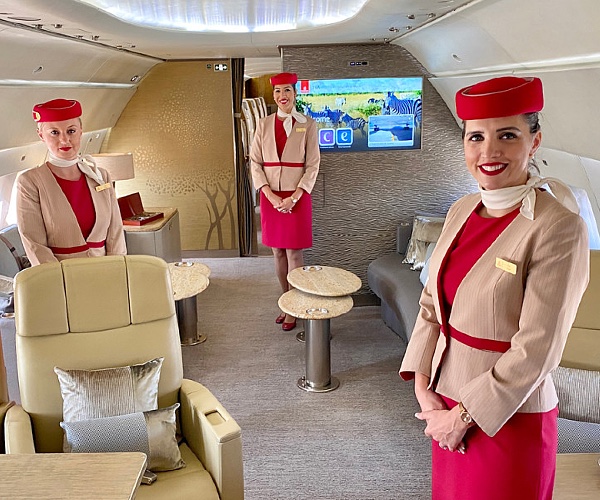 Roar Africa, a brand that is known for its ultra luxurious safaris, gives its clients the chance to visit 4 of the most iconic places on the African soil. The great migration in the Masai Mara, the stunning Victoria Falls on the border between Zambia and Zimbabwe, the amazing Okavango delta with it's amazing waterways and abundance of life and finally the majestic mountain gorillas that will leave you breathless are all combined into one unique and exclusive safari called the Greatest Safari on Earth. The space on this trip very limited to maximum 10 individuals per trip as the whole experience is executed by private jet. Not just any jet, no…. this is Roar Africa and they arranged the Emirates A319 private jet (yes, Emirates also offers private jets) to fly you to all these destinations in utter luxury. Upon arrival at each destination there will be private helicopters to take you to your lodge. Talking about going the extra mile.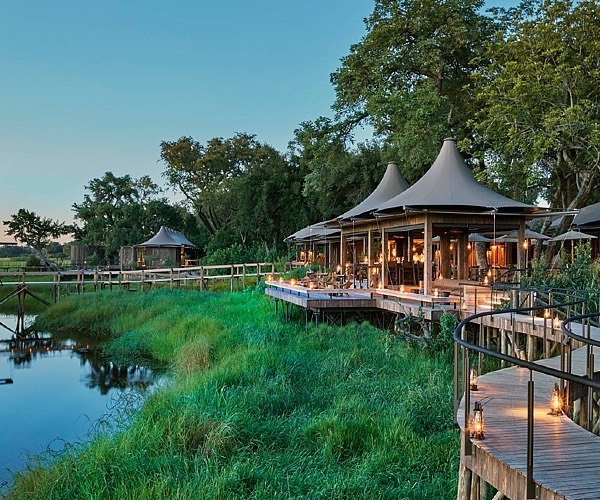 And you won't be roughing it at these lodges either! Xigera, Angama Mara, One & Only Gorilla's nest and Matetsi Victoria Falls are each unique in their own right, not to mention the level of luxury they provide for their guests. All the staff at every one of these lodges will make sure you experience unique moments which will stay with you for the rest of your life. Not to mention those night caps around the open fire under the milky way which are not only quintessential African experiences but equally times where you reconnect yourself with the earth and all the different environments it has to offer.
Flying Fox yacht
Everybody dreamed at least once they would have a massive yacht on which they could leisurely pass their free time while cruising along one of the many beautiful bays in the Mediterranean. If you haven't then you either own a yacht or you have a severe case of aqua phobia. Of course, there are yachts and then there are…. mega yachts! And while both would be considered bucket list items, we all know it's the mega yacht we dream off. But now you don't have to rub shoulders with billionaires at Monte Carlo's casino anymore in order to board one of the worlds biggest yachts as the Flying Fox is now available for charter.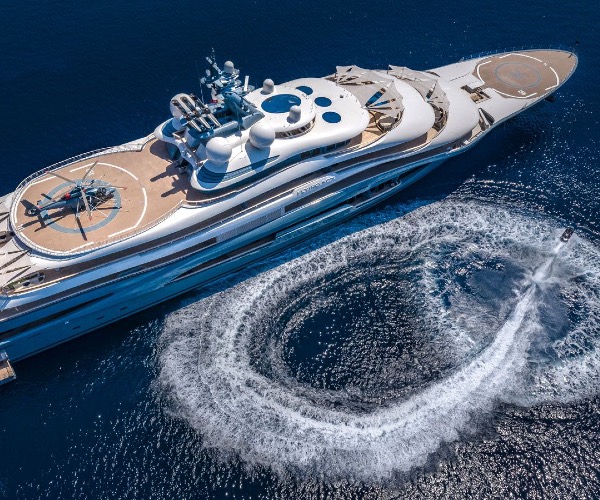 This 446 foot, 136 m yacht was made by the German shipyard Lurssen, known for their top-of-the-line mega yachts in 2019. It can accommodate up to 25 guests so make sure you invite your family and friends if you want to share the experience. Just make sure you take the master suite while your guests enjoy their vip cabins. Don't worry, they won't complain once they see them! And with a crew of 55, there isn't a single request too much, so make sure you sit back, relax and enjoy the whole adventure.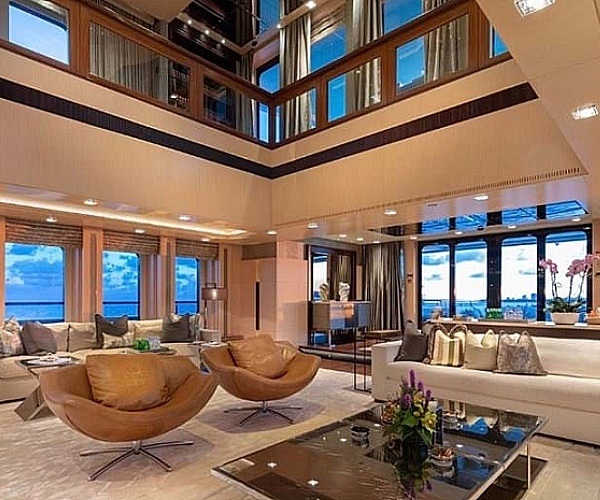 So what do you do on a massive yacht where everything and anything is possible? Well, in this case I would head straight to the spa, a 400 sqm space that is divided over 2 floors and has all the bells and whistles to make you feel relaxed in a heartbeat. Or what about the 12m long swimming pool at the back of the ship? Combine that with a wonderful cocktail or a gorgeous glass of chardonnay and you won't hear me complain! Of course there's loads of options like a cinema, an endless array of water toys and so on. For the happy few that are fortunate enough to spend 3.000 000 EUR a week, all of this will be yours. And if you are in the market for a charter on this yacht, please consider me to accompany you on the boat 🙂
Four Seasons private jet experience
Indeed, Four Seasons isn't only about luxurious accommodation, it is equally about flying its guests all around the world in their customised private jet, giving them the opportunity to experience luxury travel on another level. Launched in 2015, Four Seasons customised an Airbus A321 to fly 48 guests in all comfort around the world. Just like the earlier mentioned Emirates A319 it feels like flying a private jet with a dedicated chef on board, making sure you enjoy the same level of culinary highlights as the ones you would enjoy on the ground. No need to mention that all the 48 chairs are plush, utterly comfortable and turn into a bed at the press of a button after you indulged in all that yumminess. Just in case, there's also a doctor on board that will accompany you throughout the whole journey.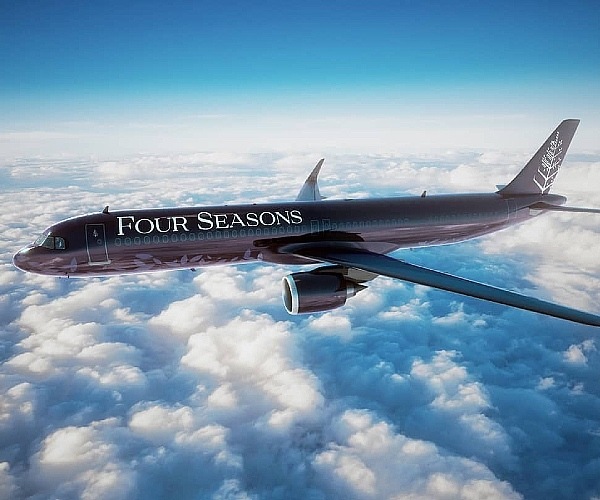 And what a journey it will be. There's a wide variety of uniquely created itineraries which focus on specific themes like ancient historical treasures, African wonders… the list is endless. All you have to do is make a choice and start packing for the journey of a lifetime. Once that's done all the rest will be taken care off; Yes, there's the luggage concierge making sure your bags are at the right place at the right time, help for all the visas and other paperwork is also on hand, private customer wherever possible… you name it, Four Seasons private jet experience makes it happen without even having to ask for it.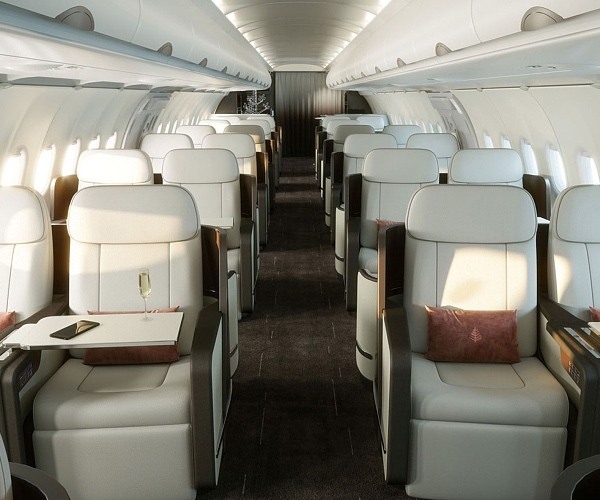 Of course, once you reach your different destinations you'll be staying in some of the most wonderful accommodations. Mostly a Four Seasons hotel or lodge, but in those places where they haven't yet established their own, you'll be glad to know they'll provide equally luxurious options to stay at. All in all it's a journey that is completely tailored for those who like to explore those amazing sights all around the world without the hassle of organising everything, even the smallest details. Fun fact; just recently Four Seasons has shown the first glimpse of its luxurious yacht experience that will launch in 2025, surely something you equally want to add to the list!
---
IMPORTANT NOTICE:
If you are reading this article anywhere other than on A Luxury Travel Blog, then the chances are that this content has been stolen without permission.
Please make a note of the web address above and contact A Luxury Travel Blog to advise them of this issue.
Thank you for your help in combatting content theft.
---
Thanda private island
Right off the coast of Tanzania you'll find Thanda private island. It's a beautifully located island where you can enjoy all the pleasures of the Indian Ocean combined with a tropical climate. The area is known for its crystal clear waters and the world renowned tourist destination of Zanzibar is not too far from here either. Some of you might have heard of Thanda before, as they have a private safari game reserve in the eastern part of South Africa too. Nonetheless, their private island is flying much more under the radar, insuring it is as secluded as most of its guests like it to be… and then some.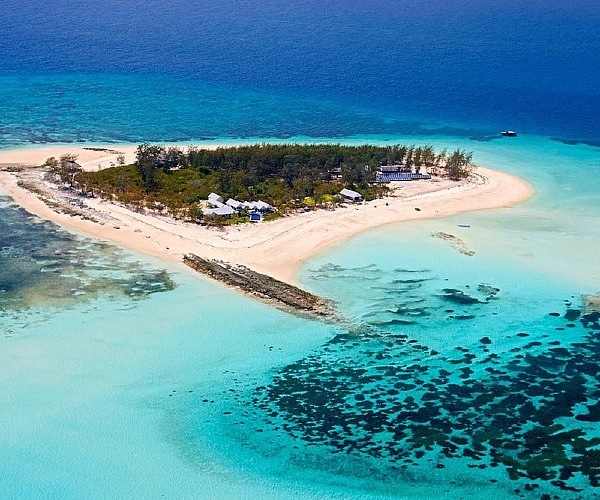 The island has a main villa with 5 suites, accommodating 10 guests. Besides that there are also two traditional Tanzanian bandas (a double-storey beach chalet) which can house 8 guests in total. So overall you can invite yourself and 17 other guests to live the private island life. If you would however feel the need to escape from your guests for a short while or even a night, you'll be glad to know there's a super yacht waiting for you to whisk you away for a leisurely cruise. But we all know you are way too good to do such things so you can just use the yacht with all your guest to enjoy a sunset cruise, or to go whale shark swimming instead.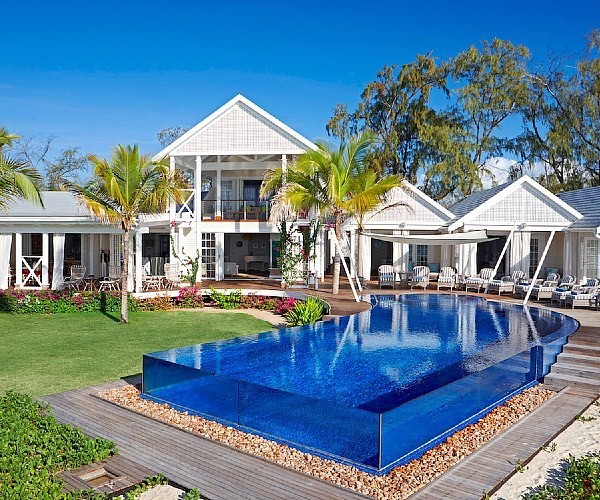 So what do you do all day on a private island with your friends and family? Well, besides the obvious indulgence in food and drinks you can enjoy some of those tropical waters and do some snorkelling, kayaking, surfing, sailing, etc. Its location in the Shungimbili island marine reserve does assure there's plenty of activity under the waterline. Rather stay on dry land, then go hit some balls on the tennis court or hit the gym if that's your thing. I'm just going to mention there's a spa on the island and all the treatments are included so I'm not sure if any of you would like to be so active. Finally you can also discover some of the surrounding islands but let's be honest, when you know you're having fun on the best island in the area, why would you even consider visiting another one?!