Top 5 hotels in Edinburgh
By Guido Graf on Jun 07, 2022 in Accommodation, Europe, Hotels, Regions, United Kingdom, Western Europe
If you're looking for a luxurious hotel in Edinburgh, you have plenty of options. The city is home to some of the world's most prestigious hotels, spa hotels and boutique hotels. But with so many choices, how do you know which one is right for you? In this post, we'll look at Edinburgh's top 5 favorite luxury hotels.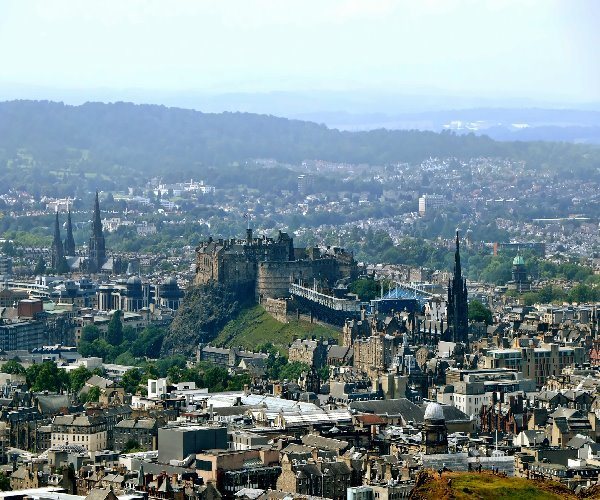 Waldorf Astoria The Caledonian
The Waldorf Astoria Edinburgh The Caledonian is an iconic hotel from 1903. As you walk through the doors, you'll be struck by the opulent decor and impeccable service. The hotel is also in a great spot at the west end of Princes Street. The street runs along with Princes Street Gardens, a lovely spot where the old city meets the new town. Moreover, this famous area has tons of shops and restaurants, museums, clubs, pubs, and stores.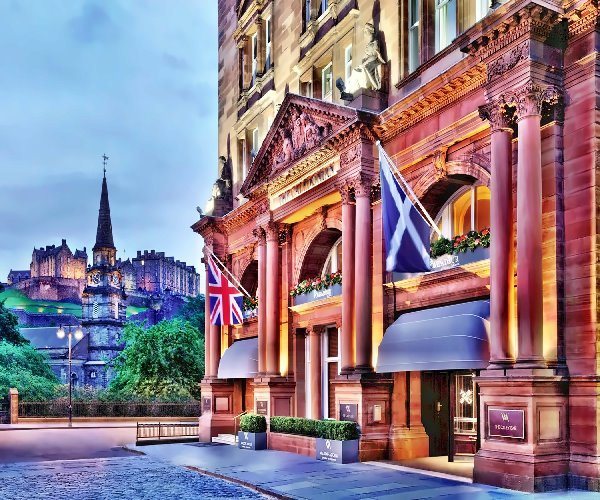 Additionally, the hotel has plenty of space to accommodate your group, plus all the amenities you could possibly need. The glamorous lounge is perfect for meetings, afternoon tea, or just enjoying a meal and chatting with friends.
And for something extraordinary, the two gourmet restaurants are sure to impress. Plus, they have an indoor pool, spa, and plenty of event space. And of course, Wi-Fi is free throughout the hotel. The Waldorf Astoria Edinburgh The Caledonian is the perfect place to stay if you want to pamper yourself with some luxury travel.
Kimpton Charlotte Square
This 5-star hotel features elegant decor and stunning views of the cityscape. This one-of-a-kind hotel consists of seven interconnected Georgian townhouses. Guests can also enjoy a range of amenities, including a fitness center, spa, and pool. Moreover, the onsite restaurant serves up Scottish cuisine with a modern twist, and the rooftop bar is the perfect place to relax after a day of sightseeing.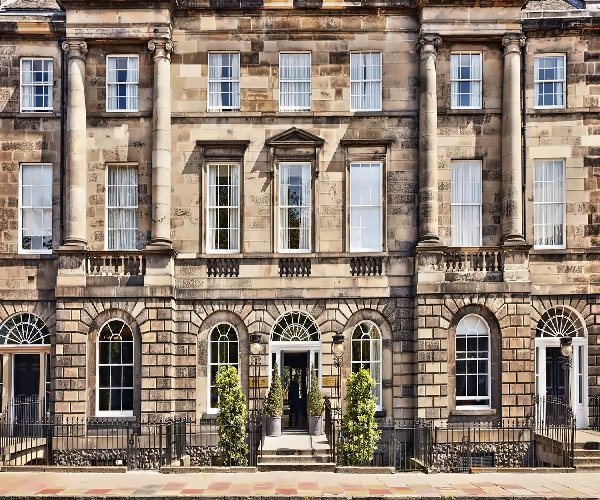 With its prime location in the city's heart, the Kimpton Charlotte Square is perfect for luxury travelers. You'll be able to explore the best of what Edinburgh has to offer when you stay at this hotel. In addition, it sits right in the heart of the New Town – a UNESCO World Heritage Site.
Overall, the Kimpton Charlotte Square Hotel is the perfect place to stay if you're looking to get away from it all and enjoy a golden-age-style vacation. The rooms are styled with clever details and beautiful art, books, and knick-knacks that will make you feel right at home. You'll also love sinking into the comfortable leather upholstery and furniture like low-lying desks, perfect for getting some work done or relaxing in style.
The Balmoral Hotel
The Balmoral is located on Princes Street in the heart of Edinburgh and has been welcoming guests since 1902. The hotel is the perfect place to get away from it all and enjoy some Renaissance splendor. This stunning property, part of the Rocco Forte hotels, is one of the city's top exotic getaways. Olga Polizzi's glory is also on full display here, with its beautiful Victorian architecture and modern amenities. It features elegant rooms and suites, a world-class spa, two restaurants, and one of the finest whisky bars in Scotland.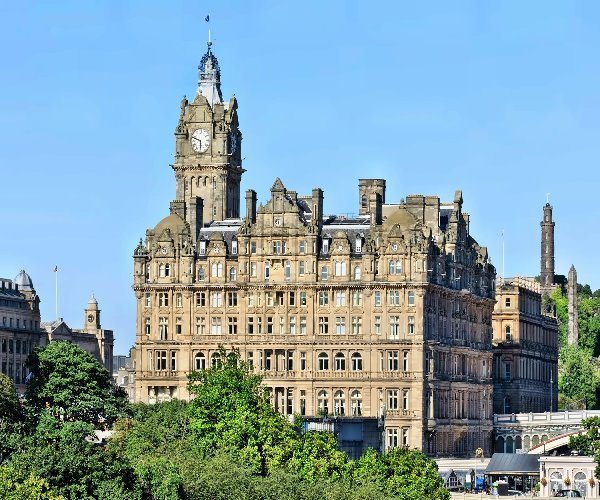 The Balmoral Hotel is the perfect place to get your Instagram game on point. With Walking Tours, you'll be able to get great shots of all the best sights in the city. Besides, the Afternoon Tea Master Class will teach you how to take picture-perfect tea photos. And for those special occasions, the Salon Privé Bubble Experience is the perfect intimate setting. Plus, the Poet-in-Residence can help you write your wedding vows! It's no wonder that this hotel is a favorite among luxury travelers.
InterContinental Edinburgh The George
InterContinental Edinburgh The George is steeped in history and located in the beautiful UNESCO World Heritage area of Edinburgh's city Centre. The hotel comprises a collection of fine Georgian townhouses and has proudly served guests since 1881.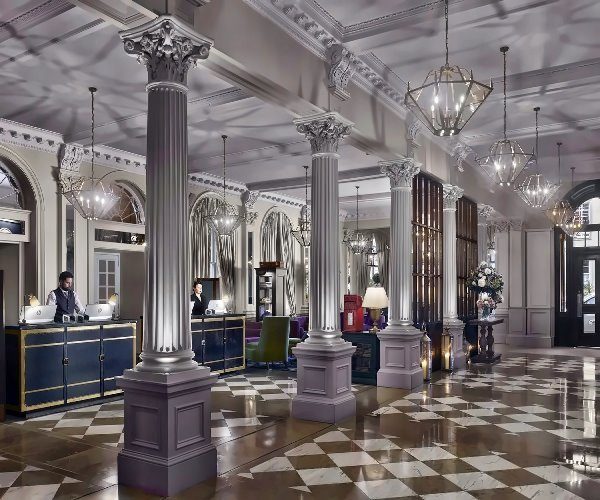 This grand hotel will make you feel royalty, from its beautiful facade to its impeccable service. The luxury accommodation, world-class dining and spa facilities, and outstanding service will make your stay truly unforgettable. Moreover, the hotel is on George Street and is within walking distance of some of the city's most popular attractions, including Edinburgh Castle and The Royal Mile.
---
IMPORTANT NOTICE:
If you are reading this article anywhere other than on A Luxury Travel Blog, then the chances are that this content has been stolen without permission.
Please make a note of the web address above and contact A Luxury Travel Blog to advise them of this issue.
Thank you for your help in combatting content theft.
---
Additionally, the rooms are spacious and comfortable, and the onsite restaurants serve up some of the best food in town. In fact, all the rooms have this rich 19th-century Scottish landscape painting vibe going on, with colors drawn from forest ferns, Highland glens, and mountain heathers. They're excellent in tone but super luxurious and comfortable, like a home away from home. Every detail has been lovingly recreated to give you the best experience possible.
Cheval The Edinburgh Grand
The Cheval, The Edinburgh Grand, is a five-star hotel that provides luxury and comfort for its guests. This hotel features a Michelin-starred restaurant, spacious and elegant rooms, and impeccable service. The hotel sits in the heart of Edinburgh's historic New Town. The building used to be a landmark bank, The National Bank of Scotland, but they've renovated it to provide an unforgettable experience for guests.
Step back in time and into luxury at one of the one-of-a-kind apartments. There are 50 apartments, perfect for groups of one to six people. Incorporating historical roots with contemporary design, each apartment has a unique design. You'll feel like royalty in your new home, from the original dark wood paneling and fireplaces to the brass door handles and decorative cornicing.
Moreover, all restaurants and bars are within the same building, so you walk from your front door to your table in just a few seconds. For a pampering experience, the Cheval The Edinburgh Grand is the perfect place to stay.
Edinburgh is a city rich in history and culture. So, if you're looking for a deluxe hotel to enjoy all that the city offers, check out one of these five hotels. From grand vintage mansions to modern luxuries, there's something to provide you with a memorable stay. So, if you're planning a trip to Edinburgh, be sure to consider one of these fantastic hotels.
Guido Graf is Founder of Privateupgrades. Privateupgrades is a global luxury travel club with over 20 years of experience in luxury hotels, ensuring exclusive VIP privileges like upgrades, free breakfast, free nights, rate discounts, free airport transfers, free massages and much more.
If you would like to be a guest blogger on A Luxury Travel Blog in order to raise your profile, please contact us.