Top 5 luxury hotels in Cape Town
By Simon Williams on Jun 18, 2023 in Accommodation, Africa, Hotels, Regions, South Africa
Cape Town is a vibrant and multicultural city located on the southwestern coast of South Africa. It is known for its stunning natural beauty, diverse landscapes, and rich cultural heritage. Nestled between the iconic Table Mountain and the vast Atlantic Ocean, Cape Town offers breath-taking views and a mild Mediterranean climate.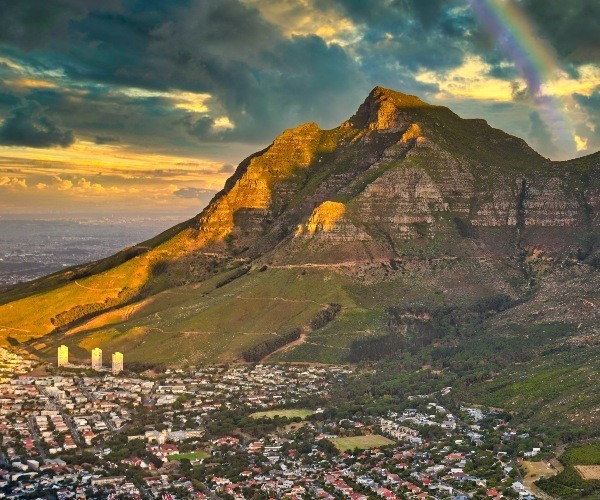 The city is famous for its pristine beaches, such as Clifton and Camps Bay, where locals and tourists alike gather to soak up the sun and enjoy the refreshing waters. The nearby Cape Peninsula boasts spectacular landmarks like Cape Point and the Cape of Good Hope, offering scenic drives and hiking trails.
Cape Town's city center is a mix of modern skyscrapers, colonial-era architecture, and colourful neighbourhoods like Bo-Kaap, known for its vibrant houses. The bustling Victoria & Alfred Waterfront is a popular tourist destination, offering a variety of shops, restaurants, and entertainment options.
The city is also known for its wine production, with numerous vineyards and wine estates situated in the nearby Cape Winelands. Visitors can enjoy wine tastings, cellar tours, and picturesque landscapes while indulging in South Africa's renowned wines.
Cape Town's cultural scene is thriving, with a fusion of African, European, and Asian influences. It hosts a range of festivals, art galleries, theatres, and museums, including the renowned Zeitz Museum of Contemporary Art Africa.
While Cape Town offers a rich urban experience, it also serves as a gateway to outdoor adventures. Visitors can embark on wildlife safaris, explore the famous Garden Route, go shark cage diving, or embark on a scenic drive along the breath-taking coastal roads.
With its natural wonders, cultural diversity, and unique blend of city life and outdoor exploration, Cape Town is a captivating destination that leaves a lasting impression on all who visit.
Where should you stay in a city with so many wonderful hotels? Below we've chosen our top 5 luxury hotels in this fabulous city.
The Silo Hotel
The Silo Hotel is without doubt the standout hotel in Cape Town. A luxurious boutique hotel situated in the heart of the V&A Waterfront, the hotel is housed in a historic grain silo that has been transformed into a stunning architectural masterpiece.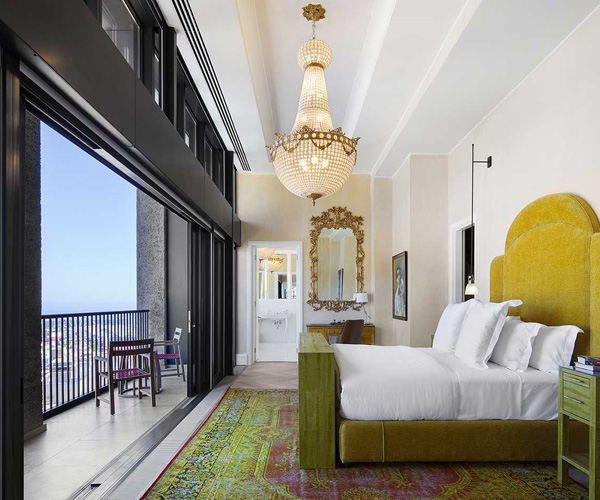 The building itself dates back to the early 1920s and was once used as a grain silo, playing a significant role in the city's industrial history. However, it has been meticulously reimagined and redesigned to create a sophisticated and contemporary hotel experience.
The Silo Hotel offers breath-taking views of Cape Town's iconic Table Mountain, the bustling harbour, and the surrounding cityscape. Its prime waterfront location provides convenient access to a multitude of attractions, including world-class restaurants, designer boutiques, art galleries, and entertainment venues.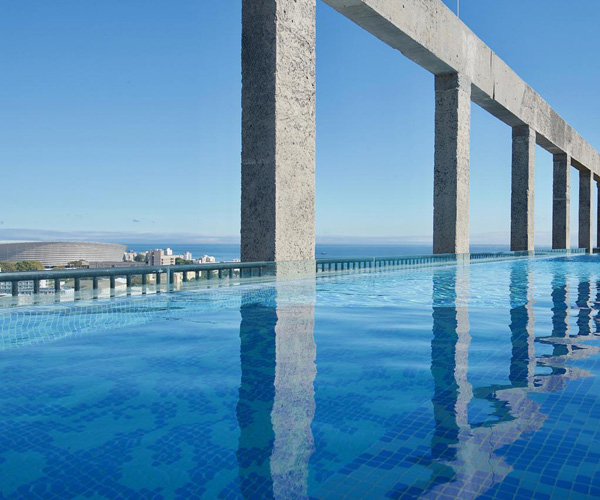 The interior of the hotel is a perfect blend of modern elegance and industrial chic. The design pays homage to the building's heritage, with the original concrete structure forming the foundation of the hotel's unique aesthetic. The spaces are adorned with bold, vibrant colours, contemporary art, and stylish furnishings that create an atmosphere of refined luxury.
The hotel features 28 individually designed rooms and suites, each showcasing a distinctive character and offering panoramic views through floor-to-ceiling windows. The rooms are spacious and well-appointed, featuring a combination of plush furnishings, luxurious fabrics, and high-end amenities to ensure a comfortable and memorable stay.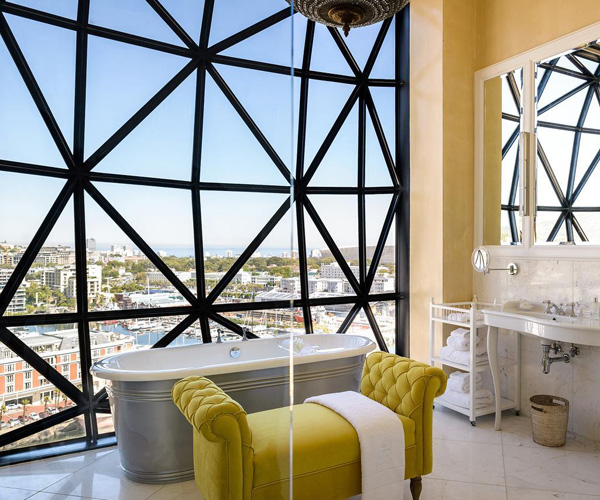 Guests can indulge in a range of dining options at the Silo Hotel. The Granary Café offers a relaxed setting with an eclectic menu inspired by local and international flavours. The Willaston Bar provides a sophisticated ambiance, serving a variety of craft cocktails, fine wines, and spirits. For those seeking a unique culinary experience, the hotel's rooftop restaurant, The Silo Rooftop, offers breath-taking views and gourmet cuisine.
The Silo Hotel also offers a spa and fitness centre, where guests can rejuvenate and unwind. The spa offers a range of treatments and therapies, while the fitness centre is equipped with state-of-the-art equipment for those looking to maintain their fitness routine.
In summary, the Silo Hotel in Cape Town is a remarkable blend of history, art, and contemporary luxury. With its prime location, stunning views, exquisite design, and exceptional service, it offers a truly unforgettable experience for discerning travellers seeking the best that Cape Town has to offer.
Ellerman House
Ellerman House is a luxury boutique hotel located in the prestigious Bantry Bay neighbourhood, the hotel offers breath-taking views of the Atlantic Ocean and is renowned for its elegance, world-class service, and exquisite attention to detail.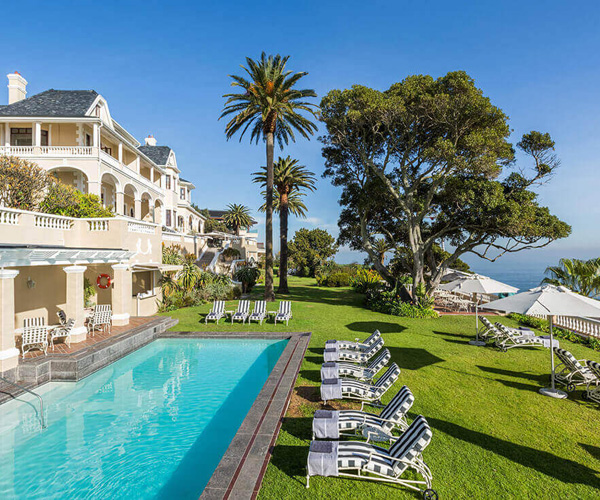 The property is housed in a historic Edwardian mansion that has been meticulously restored and expanded to create a harmonious blend of classic and contemporary design. The hotel features an art gallery showcasing an impressive collection of South African art, adding to its unique character.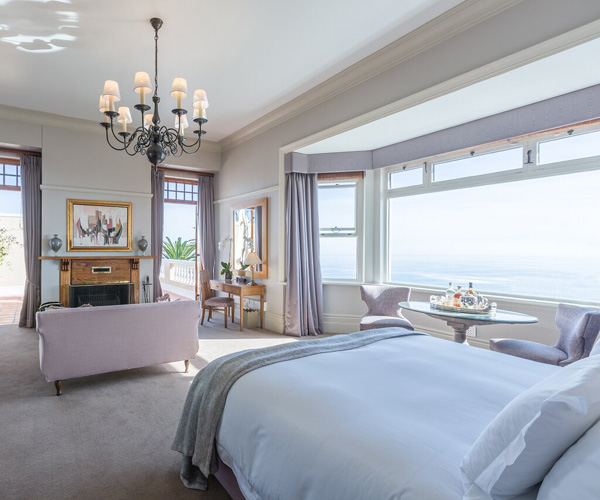 Ellerman House offers a range of accommodation options, including luxury rooms, suites, and a private villa. Each room is beautifully appointed and individually decorated, offering a sophisticated and comfortable retreat for guests. The rooms are equipped with modern amenities and many boast private balconies or terraces overlooking the ocean.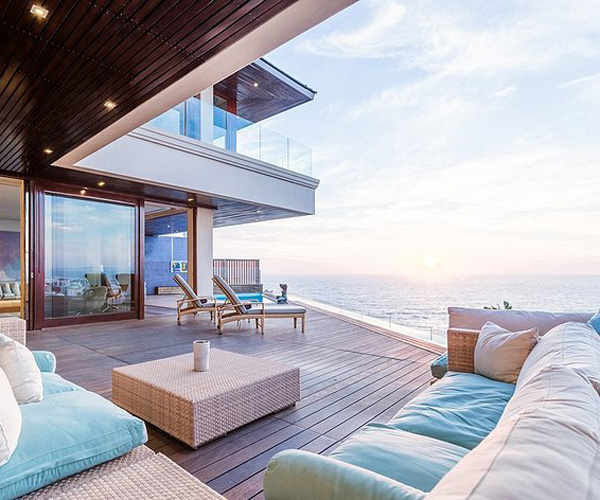 One of the highlights of Ellerman House is its exceptional culinary experience. The hotel's in-house restaurant offers a fine dining experience, focusing on seasonal and locally sourced ingredients to create innovative and flavourful dishes. Guests can enjoy their meals while taking in the stunning views of the ocean.
The hotel also boasts an impressive wine cellar, which is considered one of the finest in South Africa. Wine enthusiasts can partake in wine tastings and enjoy a curated selection of local and international wines.
For relaxation and rejuvenation, Ellerman House offers a spa and wellness centre where guests can indulge in a variety of treatments and therapies. There is also a heated outdoor swimming pool, surrounded by lush gardens and lounging areas, perfect for unwinding and enjoying the beautiful surroundings.
The attentive and personalized service provided by the staff is one of the hallmarks of Ellerman House. From arranging private tours and excursions to offering recommendations on the best attractions in Cape Town, the staff ensures that guests have a memorable and enjoyable stay.
In summary, Ellerman House is a luxurious and elegant hotel in Cape Town, offering stunning ocean views, exquisite accommodations, exceptional dining experiences, and top-notch service. It is a haven of sophistication and tranquillity, providing guests with a truly memorable and indulgent experience.
The Belmond Mount Nelson Hotel
The Belmond Mount Nelson Hotel is a historic and iconic luxury hotel that offers a unique blend of elegance, charm, and natural beauty. It is situated at the foot of Table Mountain and is renowned for its lush gardens, impressive architecture, and impeccable service.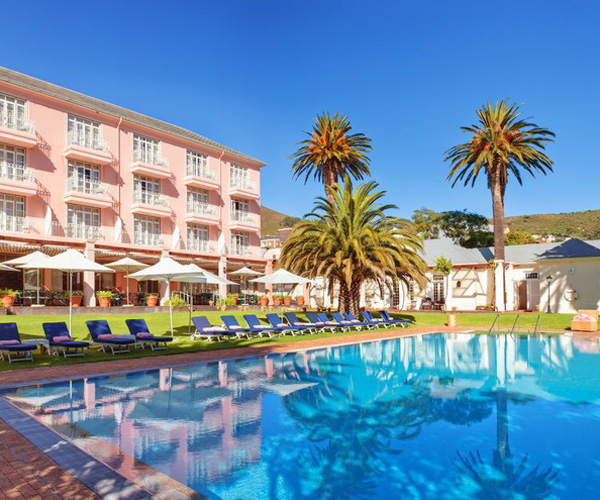 Originally opened in 1899, the Mount Nelson Hotel has a rich history and has hosted numerous notable guests over the years, including politicians, celebrities, and royalty. The hotel's colonial-style buildings exude a timeless elegance and are painted a distinctive shade of pink, which has become synonymous with the property.
The hotel features a range of luxurious accommodations, including rooms, suites, and cottages, each beautifully appointed with stylish furnishings, modern amenities, and an inviting atmosphere. Many rooms offer stunning views of the hotel's gardens, Table Mountain, or the vibrant cityscape of Cape Town.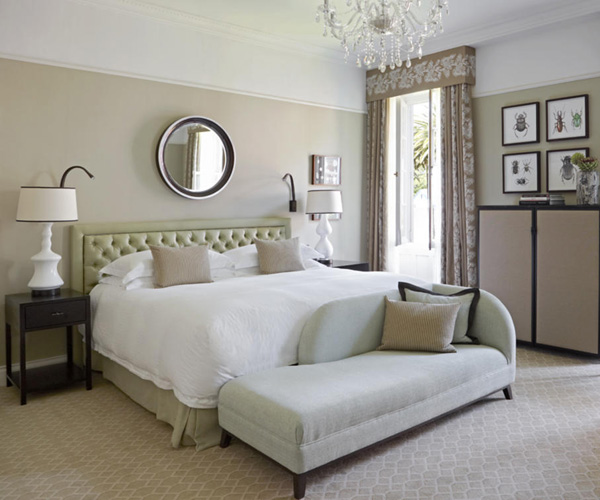 The Belmond Mount Nelson Hotel takes great pride in its extensive and meticulously maintained gardens. The sprawling grounds are a tranquil oasis featuring vibrant flower beds, towering palm trees, and meandering pathways. Guests can enjoy leisurely strolls, relax by the pool, or savour afternoon tea on the terrace, surrounded by the beauty of nature.
Culinary delights await guests at the hotel's restaurants and bars. The Oasis Bistro offers alfresco dining and a poolside menu, while the Lord Nelson Restaurant offers a sophisticated fine dining experience. The popular afternoon tea at the hotel is a cherished tradition, where guests can indulge in an array of delectable pastries, finger sandwiches, and a selection of fine teas.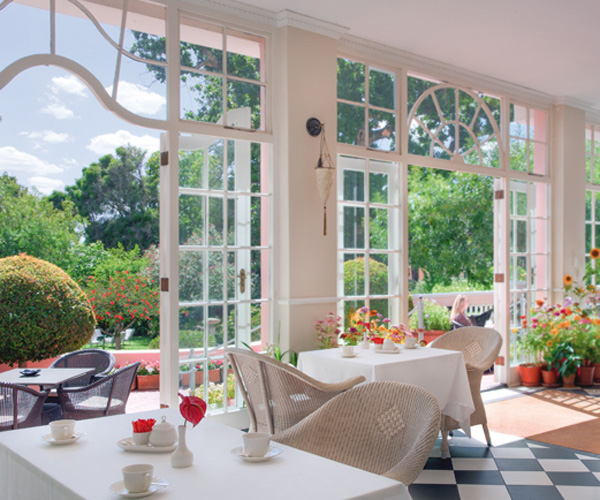 The hotel also boasts excellent leisure facilities, including a fully equipped fitness centre, tennis courts, and a luxurious spa. The spa offers a range of treatments and therapies designed to relax and rejuvenate guests, making it an ideal retreat after a day of exploring the city.
The Belmond Mount Nelson Hotel is ideally located, with easy access to Cape Town's major attractions, such as the V&A Waterfront, Kirstenbosch Botanical Gardens, and the beautiful beaches of Camps Bay and Clifton. The hotel also offers a complimentary shuttle service to and from the waterfront, ensuring guests can explore the city with ease.
---
IMPORTANT NOTICE:
If you are reading this article anywhere other than on A Luxury Travel Blog, then the chances are that this content has been stolen without permission.
Please make a note of the web address above and contact A Luxury Travel Blog to advise them of this issue.
Thank you for your help in combatting content theft.
---
Overall, the Belmond Mount Nelson Hotel is a luxurious and enchanting retreat in the heart of Cape Town. With its timeless elegance, stunning surroundings, and exceptional service, it continues to be a sought-after destination for discerning travellers seeking a memorable stay in this vibrant city.
Cape Grace Hotel
Cape Grace Hotel is a luxurious five-star hotel located on its own private quay in the vibrant Victoria & Alfred Waterfront, the hotel offers incredible views of the marina, Table Mountain, and the picturesque harbour.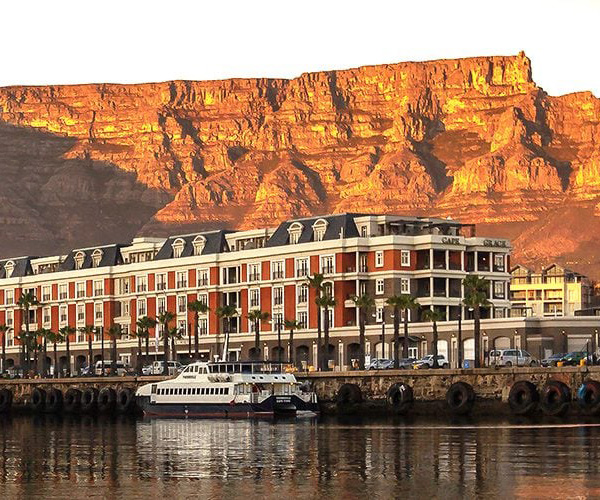 The architecture and design of Cape Grace Hotel reflect the rich cultural heritage and history of Cape Town. The hotel seamlessly combines contemporary elegance with traditional Cape Dutch influences, creating a warm and inviting atmosphere for guests.
Accommodations at Cape Grace Hotel are spacious and opulent, featuring a range of rooms and suites that cater to the needs of different travellers. Each room is beautifully appointed with luxurious furnishings, plush beds, and modern amenities. Many of the rooms offer private balconies or terraces, allowing guests to enjoy the stunning views.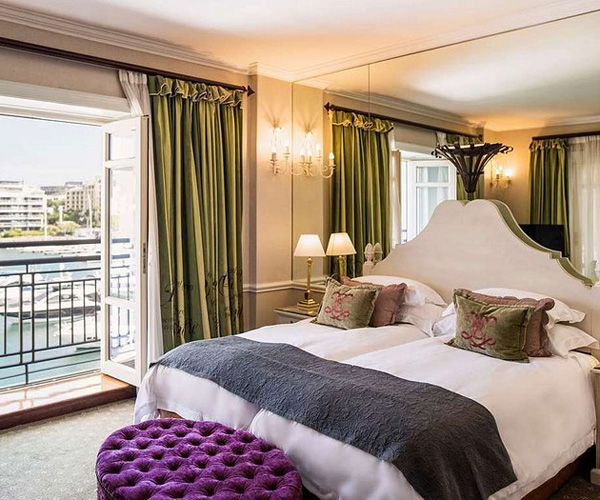 The hotel boasts several world-class dining options, including the Signal Restaurant, which offers an innovative menu featuring locally sourced ingredients and flavours. The Bascule Whisky, Wine, and Cocktail Bar is a popular spot for enjoying an extensive selection of fine wines, whiskeys, and expertly crafted cocktails.
Cape Grace Hotel provides an array of services and amenities to ensure a memorable stay. Guests can indulge in the luxurious spa, which offers a range of treatments and therapies to relax and rejuvenate. The hotel also features a fitness centre, a heated outdoor swimming pool, and a library for guests to enjoy.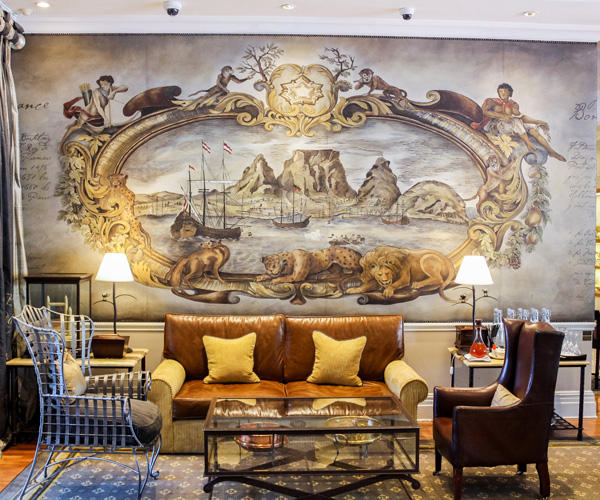 Beyond the hotel, guests have easy access to explore the vibrant Victoria & Alfred Waterfront, where they can discover a variety of shops, boutiques, restaurants, and entertainment options. The hotel is also conveniently located for exploring the many attractions of Cape Town, including Table Mountain, Robben Island, and the scenic Cape Peninsula.
Overall, Cape Grace Hotel is renowned for its exceptional service, elegant ambiance, and stunning location, making it an ideal choice for discerning travellers seeking a luxurious and memorable experience in Cape Town.
Tintswalo Atlantic
Tintswalo Atlantic is an exquisite boutique hotel situated on the edge of the Atlantic Ocean within the Table Mountain National Park, the hotel offers fabulous views of the ocean and surrounding natural beauty and is nestled on a pebble beach at the base of Chapman's Peak, one of the most iconic landmarks in Cape Town.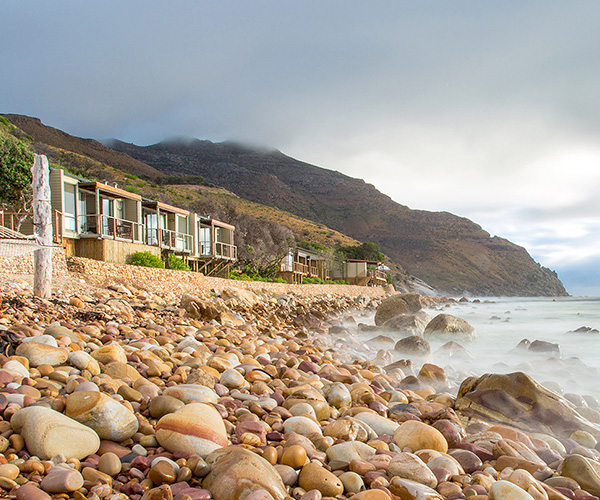 The hotel features ten individually designed suites, each named after an island around the world. The suites are elegantly furnished and offer a luxurious and comfortable stay. They are equipped with modern amenities, including en-suite bathrooms, private decks or balconies, air conditioning, minibars, coffee/tea making facilities, and complimentary Wi-Fi.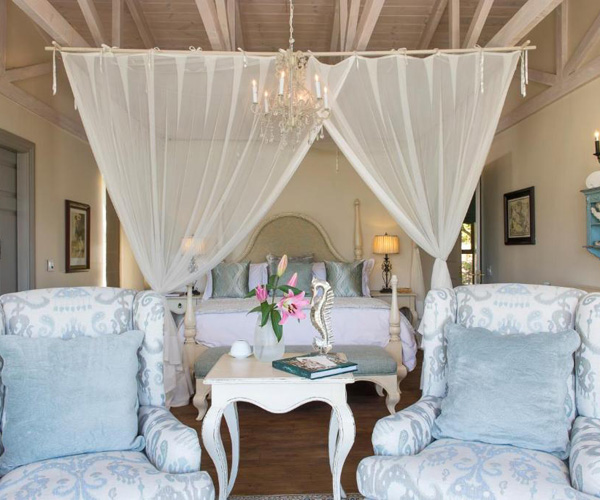 The on-site restaurant at Tintswalo Atlantic provides a unique dining experience. Guests can savour gourmet meals prepared by skilled chefs while enjoying panoramic views of the ocean. The menu showcases a fusion of international and South African flavours, emphasizing fresh, locally sourced ingredients. In-room dining options are also available for those seeking privacy.
The hotel offers various facilities to enhance guests' stay. There is a lounge area where visitors can relax and enjoy a book or engage in conversation with fellow guests. A small library is also available for those interested in reading. Additionally, Tintswalo Atlantic provides a heated swimming pool overlooking the ocean, perfect for a refreshing dip.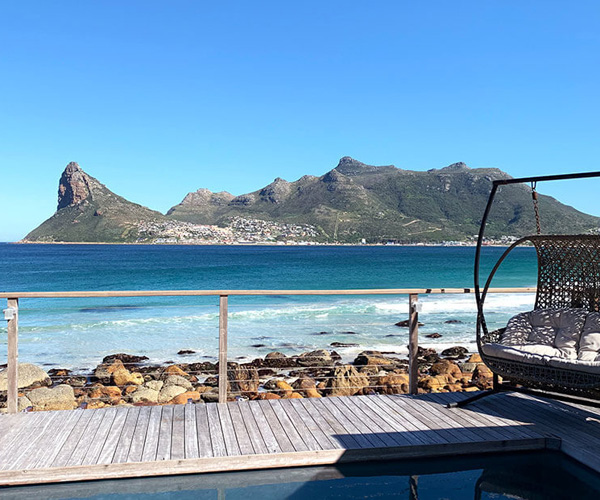 Tintswalo Atlantic offers a range of activities to explore the natural wonders of the area. Guests can enjoy guided hikes, picnics, and beach walks along the beautiful coastline. The hotel can also arrange trips to popular nearby attractions such as Cape Point, Boulders Beach (home to a colony of African penguins), and the Cape Winelands.
Tintswalo Atlantic Hotel is a true gem in Cape Town, offering a tranquil and luxurious retreat amidst stunning natural surroundings. It is an ideal choice for those seeking a romantic getaway, a peaceful vacation, or a memorable stay in one of the world's most beautiful coastal locations.
Simon Williams is Director of Humboldt Travel. Humboldt Travel is a luxury travel company specialising in tailor made holidays to Latin America, Africa and Asia.
If you would like to be a guest blogger on A Luxury Travel Blog in order to raise your profile, please contact us.