Yachting in Croatia: appreciating natural treasures
By Nicholas Dean on May 28, 2022 in Croatia, Cruises & Boat Travel, Eastern Europe, Europe, Regions, Speciality Travel
Home to countless stunning landscapes and extraordinary locations intertwined with deep-rooted culture, there are some standout sights in Croatia that should not go undiscovered. Notably Plitvice Lakes and Krka National Park are local gems and a yacht charter in Croatia presents the ideal opportunity to head inland and explore their natural beauty.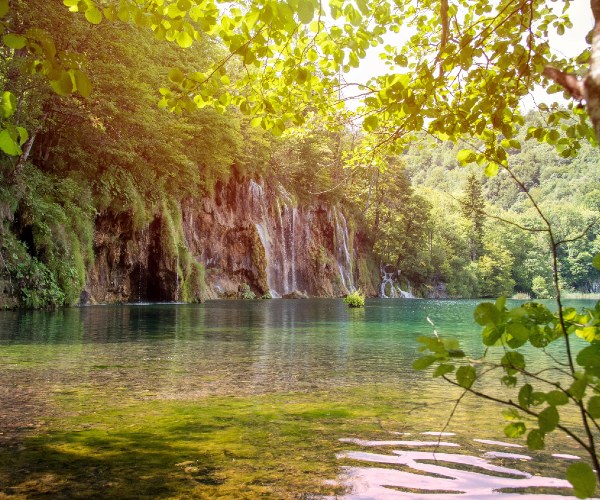 Krka National Park is an expansive nature reserve teeming with activities, extending along the 73km long Krka River. Predominantly famous for a series of seven waterfalls and a number of smaller cascades, the park runs from the Adriatic by Šibenik and heads inland towards the Dinaric range of mountains. From hiking trails to ancient ruins, river ferries to breath-taking waterfalls, there are countless opportunities for adventure, exploration or relaxation when visiting for the day during a yacht charter in Croatia. Completely magical, the multiple sections of waterfalls and gorges, rivers and islands have an exhilarating feel with the river thundering through and the 200m deep karstic canyon is nothing short of spectacular.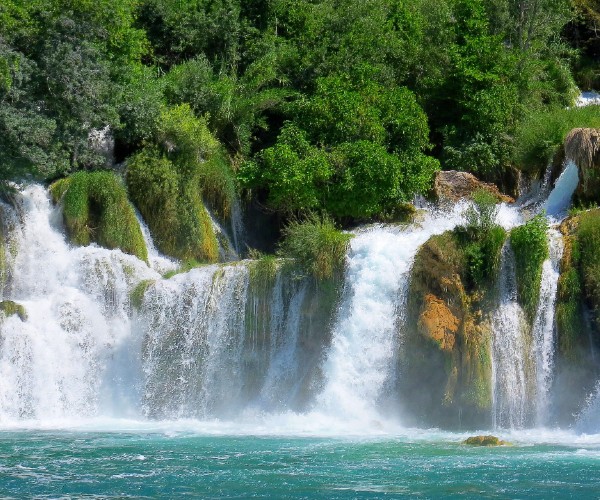 One of the main highlights at Krka National Park is the fantastic boardwalk loop that takes about an hour to complete on foot, connecting small islands dotted across the emerald waters that teem with fish, ending near the largest waterfall named Skradinski Buk. With an amazing 800m-long cascade, the tumbling waters descend by some 46m until they plummet into the lower lake, which is a popular swimming spot. For visitors, the nearby mix of converted mill cottages provide a range of craft workshops, stores and places to eat.
The small island of Visovac is situated in the lower river area, near both the Roski and Skradinski falls, and only accessible by boat. Before any the area was inhabited this isle was purely a small white rock in the peaceful lake. Today it has been shaped by Catholic priests who have created an island destination packed with lush vegetation and referred to as a little slice of paradise.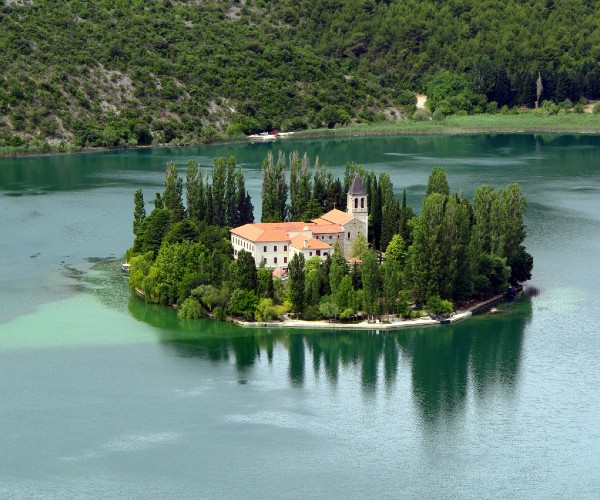 Remoteness at Krka is a big draw and indeed this is what attracted the monks who built their monasteries here. The Krka Monastery commands a peaceful setting and features a fascinating mix of Byzantine and Mediterranean architecture. In the summer months park guides offer tours, while out of season the church and lakeside path are perfect for a leisurely stroll. There is a natural cave system beneath the monastery complex where the catacombs showcase early graffiti, thought perhaps to be from the 1st century. Tours visit just a small section, but the cave system extends for possibly 1-2km beyond this. There is a museum with interesting displays, giving a detailed account of the history and activities at Krka through the ages and numerous discoveries that have come to light.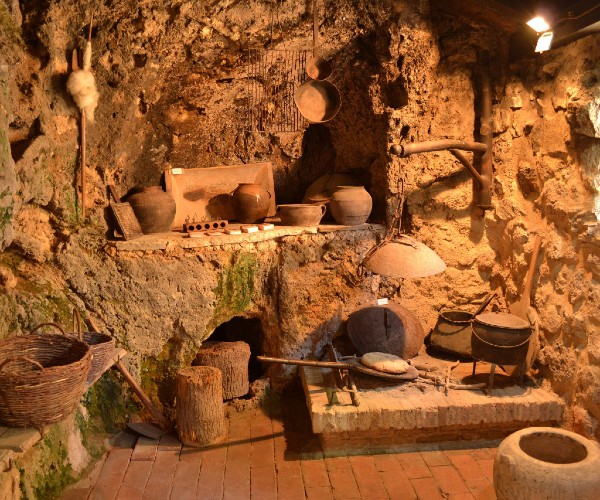 Plitvice Lakes National Park are one of Croatia's most popular and scenic destinations. Located two hours drive from Zagreb's excellent harbour to accommodate visiting yachts, Plitvice is packed with more than 50 acres of verdant forests, bubbling pools and turquoise lakes in an upper and lower section. A number of wooden boardwalks and hiking trails crisscross over the porous karst limestone landscape for visitors to fully appreciate the vast scope of natural beauty. Granted UNESCO World Heritage Site status in 1979, the park consists of 16 lakes, each linked by picturesque waterfalls, and is home to a diverse set of wildlife, from rare birds to wolves and even bears.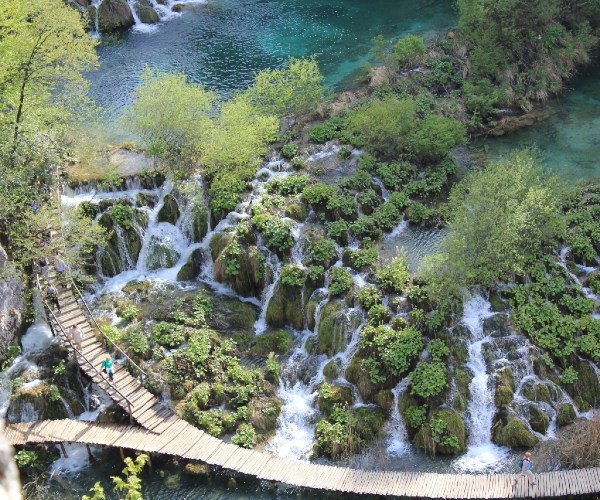 This is a park where the serenity of nature is all encompassing and relaxation is easy once slightly off the beaten track. Going to the lower lakes early in the morning is recommended as they can become more crowded as the day progresses. The large waterfall of Veliki Slap is simply sensational and perfectly viewed in the morning light. Unlike Krka, swimming is not permitted in the lakes. This is due to the tufa (porous rock) being extremely susceptible to the introduction of any organic substances that could contaminate the water. So, in order to protect the fragile ecosystem, no swimming and limited human interaction is observed. However, this does not detract in any way from becoming immersed in the beauty of Plitvice, with the pristine water presenting delicate hues of blue, green and grey depending upon the mineral quantity present, activity of the area and the season.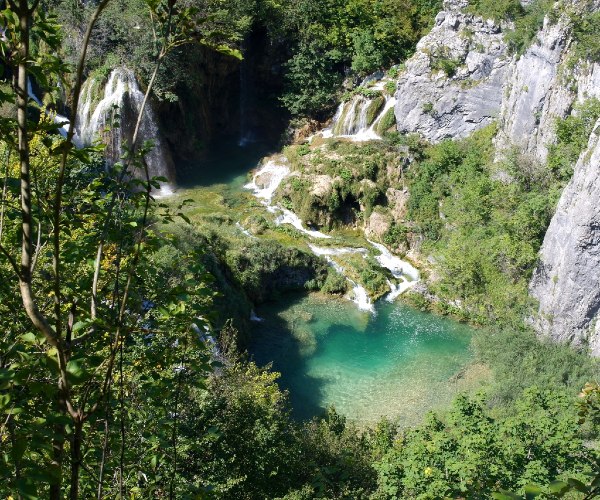 ---
IMPORTANT NOTICE:
If you are reading this article anywhere other than on A Luxury Travel Blog, then the chances are that this content has been stolen without permission.
Please make a note of the web address above and contact A Luxury Travel Blog to advise them of this issue.
Thank you for your help in combatting content theft.
---
Expect a very unique destination that offers up a sensational view round every bend, blended with a sense of natural calm that is pervasive. Stunning viewpoints and no-end of photo opportunities occur, with seven different routes to choose through the park, and four different hiking trails for activity-seekers. From the lower lakes with cliff views, main waterfall and Kozjak Bridge, take a boat (or shuttle) to access the upper section where the boardwalk trails and more cascading waterfalls are found. A further section is a trail around Proscansko Lake which is the highest and second-largest in the lake system, with dark green water where the shoreside forest landscape is perfectly mirrored on the glassy surface.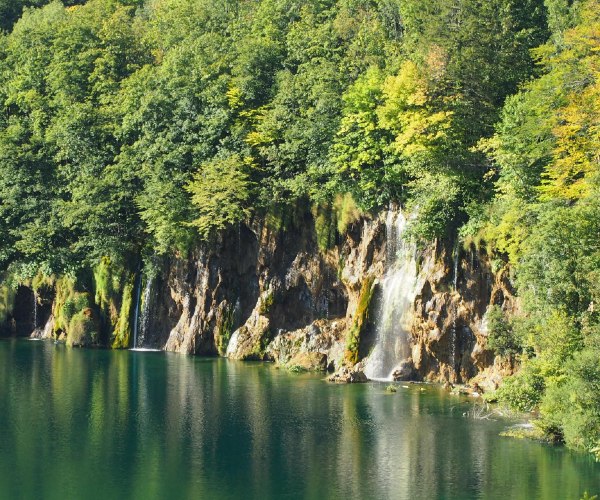 Just a taste of the extraordinary natural beauties that can be found on a yacht charter in Croatia, a visit to Plitvice or Krka should certainly be included in any itinerary when cruising this charismatic coastline. In addition there are further sites to consider, including Mjlet National Park, where stunning seawater lakes and a Benedictine monastery are a big pull, plus the sprawling wild archipelago of the Kornati Islands, featuring a pristine underwater world filled with promise. To access these key locations in Croatia by yacht is straightforward and your knowledgeable charter Captain can plan ahead to make the most of visiting, or indeed cruising, these picture-perfect destinations.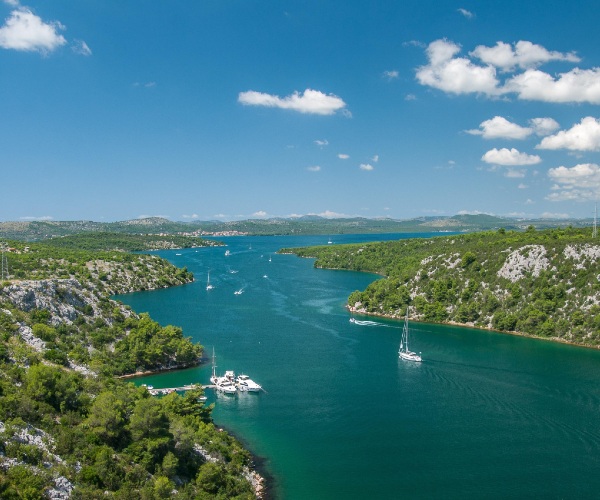 Nicholas Dean is Managing Partner of Ocean Independence. Ocean Independence is a global leader in luxury yachting, providing a bespoke experience across yacht charter, sales and management.
If you would like to be a guest blogger on A Luxury Travel Blog in order to raise your profile, please contact us.