A guide to luxury yacht charter around Greece's diverse Islands
By Trina Howes on Jun 21, 2023 in Cruises & Boat Travel, Europe, Greece, Regions, Speciality Travel, Western Europe
From the sun-drenched beaches of popular resorts to the rugged islands that stud the turquoise sea, Greece consistently draws visitors thanks to its breathtaking natural beauty and sees them return year after year to bask in the warm welcome and rich history. The kaleidoscope of experiences is perfect for exploring by luxury charter yacht, with a personalised itinerary crafted to suit any taste.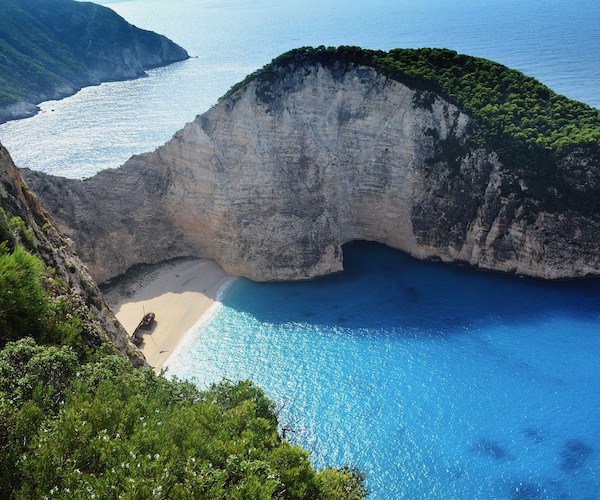 Opinions differ about the exact number of islands in the extensive Greek archipelagos, but as the American novelist Henry Miller once wrote, "It takes a lifetime to discover Greece, but it only takes an instant to fall in love with her."
Before embarking on a cruise through the Aegean and Ionian Seas, we invite you to explore our guide to yacht charter in and around this stunning and unique country.
Given the miles and miles of coastline, it is no surprise that there is an endless choice of yachts of all shapes and sizes available to charter in Greece. But it is important to do your research or find a reputable charter broker as the tempting photos and headline prices may be misleading. When setting your budget bear in mind that you will need to pay a 20-30% APA (Advanced Provisioning Allowance) plus a discretionary tip of up to 20%. There are plenty of motor and sailing yachts with various accommodation configurations to suit families or groups of friends, so a broker can help you make the best choice for you and your companions.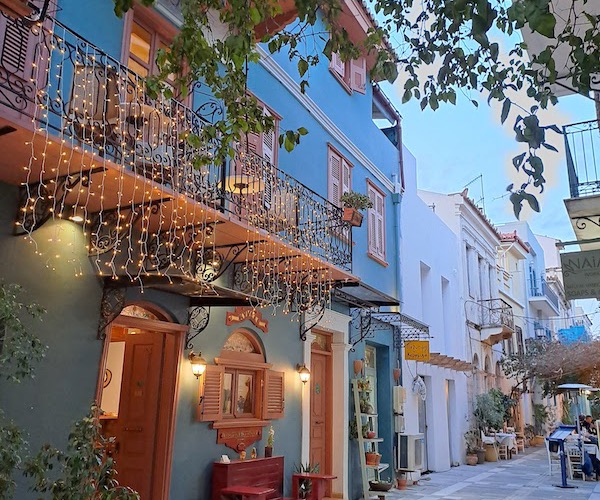 There are four main groups of islands to choose from in Greece: the Ionian Islands, the Aegean & Sporades, the Cyclades and the Dodecanese. Itineraries can include one or more of these island groups depending on the length of your charter.
Ionian Islands
Scattered off the western coastline of Central Greece and to the south of Peloponnese, the Ionian Islands comprise a mix of large tourist hot spots like Corfu and the smaller more peaceful Paxi. According to legend, Paxi would make up the southern tip of Corfu had Poseidon not broken it off with his trident.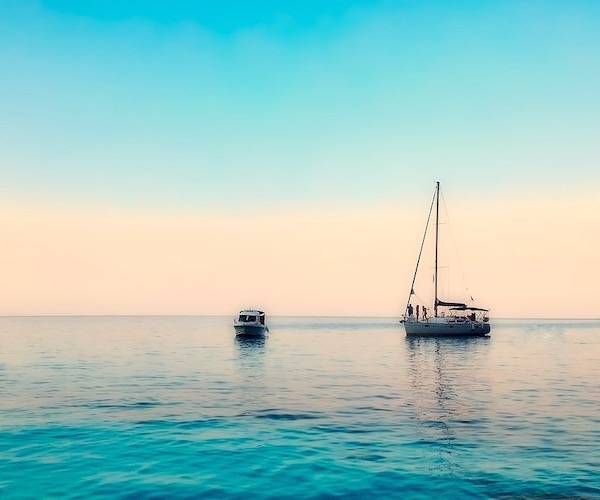 Corfu may be well known for its popular resorts, but the Old Town is a UNESCO World Heritage site with Renaissance, Baroque and Classical influences. There are also stunning natural landscapes, all-year-round good weather and much more to tempt visitors to one of the most cosmopolitan Mediterranean destinations.
Kefalonia is a true gem in the Ionian Sea and was popularised after the publication of the 1994 book and subsequent film Captain Corelli's Mandolin, set on the island during the 2nd World War. Lovers of snorkelling and diving will be delighted to don their fins to explore the crystal-clear water in the hope of spotting the rare Caretta-caretta sea turtle or Mediterranean monk seals.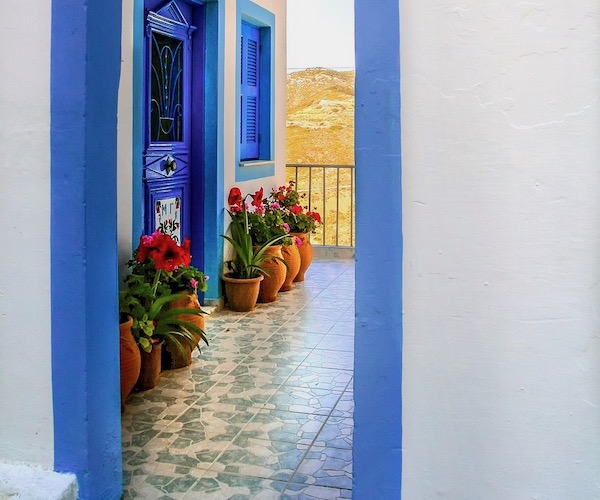 Why not anchor off Zakynthos (also known as Zante) and enjoy the 7,000 species of flowers found naturally on this verdant island. Or take in the sights of the main town including Solomos Square where traditional architecture exhibits a rich history but is also home to some of the island's sensational restaurants. Book a table at 'Prosilo' to enjoy the open kitchen and the creative Greek and international dishes.
Catamarans make ideal charter yachts and can be more affordable, while still offering five-star service. They also boast wide beams and shallow drafts giving plenty of outdoor space and the ability to dip into any small bay or secluded beach. A good captain will know the best places to anchor, and the crew can set up the water toys and perhaps a beach picnic.
Aegean & Sporades
The Aegean Islands are less visited than some other regions making them the perfect place for a less crowded yacht charter holiday, particularly if you're interested in art, culture and history. Some of the larger islands include Samos, Lesvos and Samothraki while there are several tiny islands, such as Agios Efstratios. Travelling by yacht allows you to visit this less accessible island and see the ancient city on the hill or dine in one of the great value restaurants in the town which specialise in local lobster.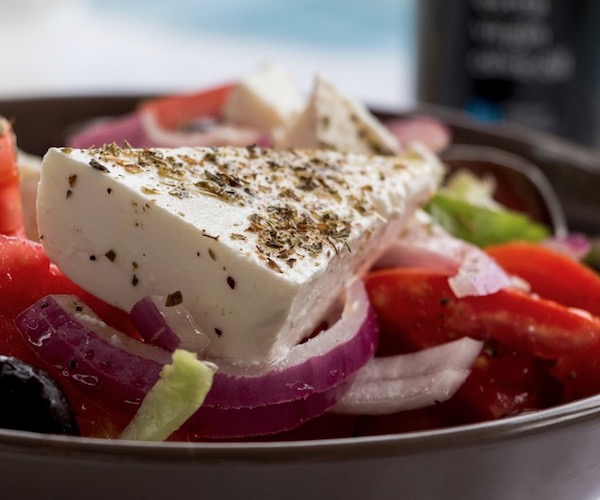 Some people might recognise the Sporades, as the island of Skopelos was used as a location in the film Mamma Mia. As well as the carpet of pine forests, the island is also known for the 'Skopelos cheese pie' or Strifti. For a more cosmopolitan atmosphere, Skiathos has a lively nightlife with bars and clubs by the Old Harbour and an area known for its 'superclubs' on the road to the airport.
The Cyclades
Perhaps the most well-known of the island groups are the Cyclades which are easy to navigate and popular for island-hopping, making them perfect for charter vacations. There is also something for everyone in this collection of diverse islands, ideal for groups new to chartering but also those looking to anchor regularly.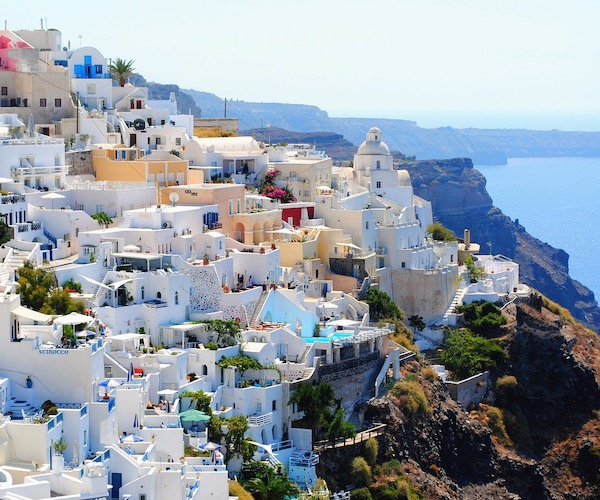 Perhaps the most cosmopolitan and internationally renowned of the Cyclades is Mykanos, where you will find top hotels, resorts, designer boutiques and some of the most famous restaurants and bars in Greece. However, Mykanos still delivers on the charm with picturesque villages featuring stone-paved alleys, whitewashed houses and bright blue shutters and rooves.
Paros, like its neighbour Naxos is popular with Athenians hoping to escape the heat of summer in the capital. With so many local visitors you can be sure of finding some fabulous authentic restaurants and a truly Greek atmosphere. Home to many sculptors, painters and poets of ancient Greece this pretty island is also steeped in history.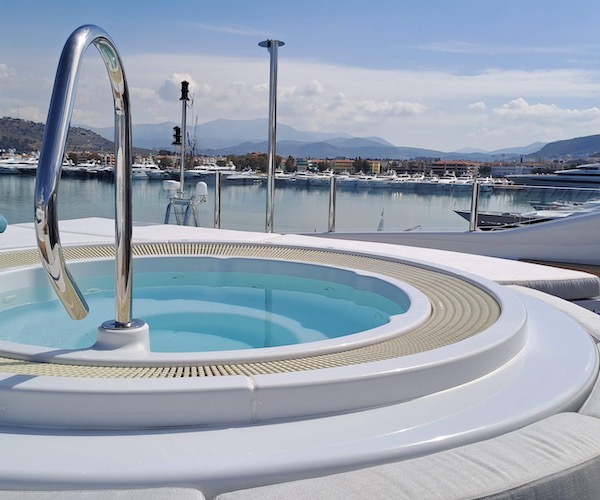 Santorini is perhaps best known for her rich black sand, created by volcanic eruptions which have occurred approximately every 20,000 years! The crater of the volcano is known locally as the 'caldera' and you can take a seat in one of the nearby cafes to watch the spectacle of one of Europe's only active volcanoes.
Syros combines culture and entertainment during its festival season which includes celebrations of classical music, animation and culture. Why not visit Avant Garden, one of the most stylish restaurants on the island where you can dine in style in a classic Cycladic Garden in the heart of the capital Ermoupolis.
Dodecanese
The Dodecanese is made up of 12 large islands and numerous smaller ones, which lie in a crescent shape near the Turkish coast and where the Ottoman influence can still be seen today. The largest and perhaps most popular island is Rhodes, considered one of the sunniest places in Greece and boasting a long maritime history. The 220km of coastline makes it a fabulous place to cruise on board a motor or sailing charter yacht.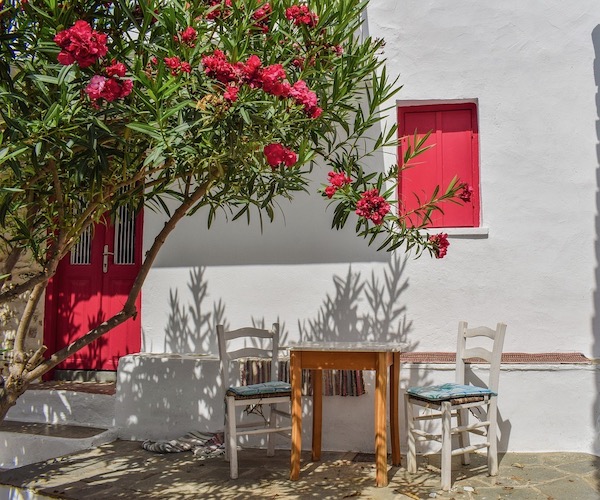 Most yachts are crewed by locals who will relish the opportunity to share their local knowledge but also plan activities, games and themed nights to keep their guests entertained. There is no doubt that a good crew are the heart and soul of a charter experience!
In complete contrast to busy Rhodes is Symi, a quiet and very traditional island where you will feel like you have stepped back in time. With fewer commercial travellers able to reach Symi, a charter yacht gives you a rare opportunity to see the colourful hillside architecture. Enjoy a relaxed meal in the harbourside (Gialos) area or head up the 500 stone steps to the village (Choria) to take in the spectacular view. Look out for your yacht and crew as they wait to welcome you back on board with a cool drink and a warm welcome.
---
IMPORTANT NOTICE:
If you are reading this article anywhere other than on A Luxury Travel Blog, then the chances are that this content has been stolen without permission.
Please make a note of the web address above and contact A Luxury Travel Blog to advise them of this issue.
Thank you for your help in combatting content theft.
---
With so many special islands around Greece, it can be tempting to do it all, but remember to relax … you are on vacation! One of the unique pleasures of a charter holiday is that day spent on board are as much part of the experience as the locations you visit.
Trina Howes is a Director of CharterWorld America. CharterWorld is a luxury private yacht charter company that creates outstanding vacations with excellent yachts at amazing prices – worldwide.
If you would like to be a guest blogger on A Luxury Travel Blog in order to raise your profile, please contact us.