Where to eat at Quinta do Lago, The Algarve, Portugal
By Michael Edwards on Apr 26, 2022 in Accommodation, Europe, Food and Drink, Going Out, Hotels, Portugal, Regions, Resorts, Restaurants, Travel Miscellany, Western Europe
Facing the shimmering blues of the Mediterranean on Portugal's Algarve coastline, 13 restaurants are dotted through Quinta do Lago. It is a paradise resort surrounded by 2,000 acres of the Ria Formosa National Park where the river quietly flows towards the sea. As many of the restaurants have views of the National Park or across the fairways of Quinta do Lago's three golf courses, there are some stunningly beautiful locations for lunch and dinner.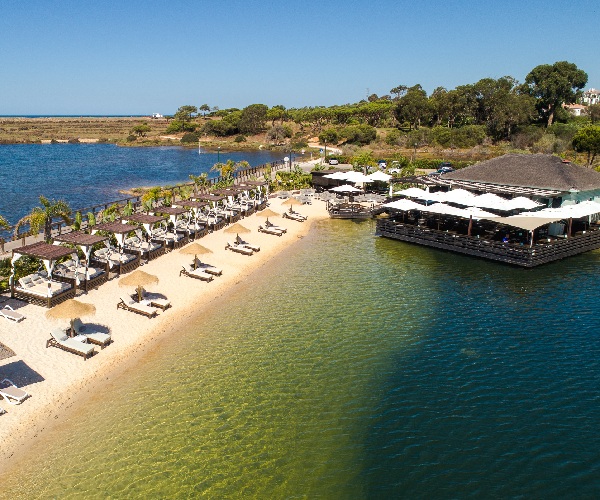 For guests only spending a week at Quinta do Logo it is worth planning ahead and booking tables where necessary. Fitting lunch and dinner into a schedule of beach, cycling, golf and working out at The Campus may take some forethought. Some venues are open for breakfast as well.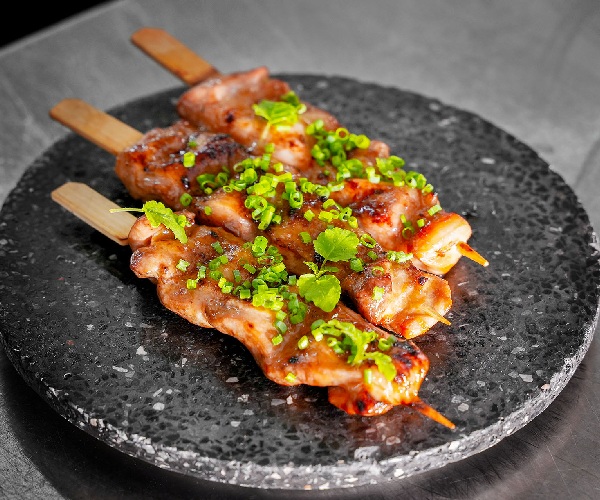 Here is a guide to just five of Quinta do Logo's culinary hotspots.
Umami
Recently opened Umami is a sophisticated Asian restaurant in a prime location with sunset views across the Ria Formosa National Park. The name originates from the Japanese concept of the fifth taste of savoury which exists alongside sweet, sour, salty and bitter. Umami also takes inspiration from Japanese fishermen who grilled seafood on hot coals, robata style. Moored up together, the fishermen then used their oars, to pass delicacies from boat to boat.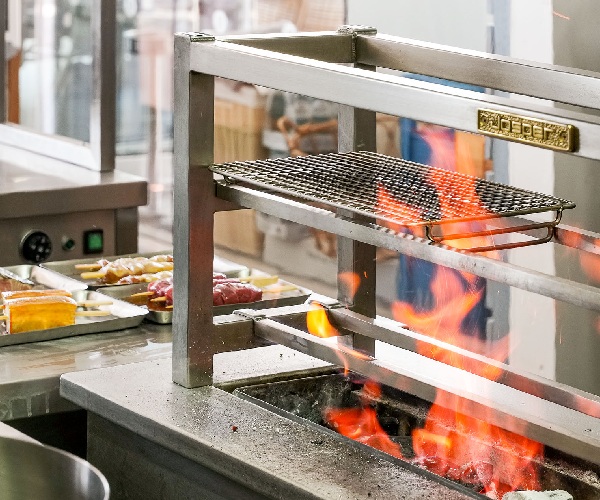 A wooden sculpture of a giant squid hangs above the bar reminding diners that freshly and sustainably sourced seafood is at the heart of Umami's extensive menu. As a small and intimate venue, with bar staff shaking some spectacular cocktails, it is wise to book well in advance.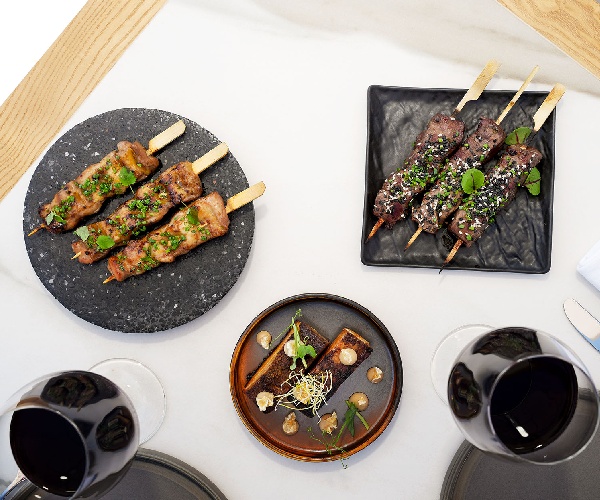 Chopsticks, waiting expectantly on a marble rest, signal that Umami offers a top-end selection of tapas, sushi and sashimi. Every stay at Quinta do Lago should include at least one visit to this stylishly serene restaurant.
Dano's
Located between the gyms, studios and lap pool of The Campus and the racquet sport courts, Dano's has to be a sports bar. In 2020, it was the winner of The Algarve's Best Bar and Restaurant. The family friendly restaurant received the award from LUX Life Magazine.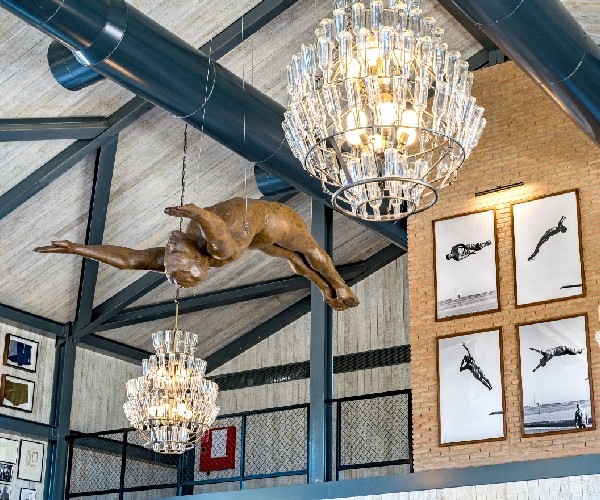 Four huge screens dedicated to sport, black-and-white photos of divers captured mid-air and retro images of sporting legends, make Dano's a Mecca for sports fans. Portuguese styling of the towering barn-like space, with a chic-rustic look and sumptuous soft furnishings firmly anchors Dano's in its home on The Algarve.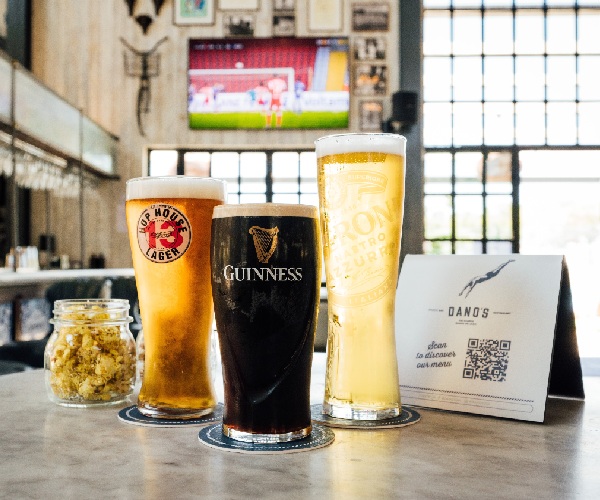 Sports Bar favourites of burgers, salads, seafoods and sandwiches are immaculately sourced making Dano's a perfect location to recharge after training in The Bikeshed, a Pilates class or a few sets of tennis.
Casa do Lago
There is a light infused, exclusive yacht club feel to this restaurant with its wall of windows looking out across the Ria Formosa. Most days there are serene views across the lake with visits from flamingos and wading birds. Though, when there is a triathlon taking place, with swimming on the lake, Casa do Lago provides some of the best viewing points.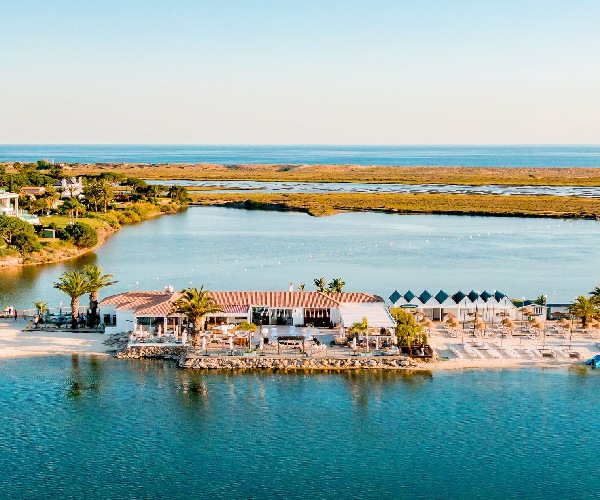 Immediately, on entering the restaurant, a white chalk on a blackboard updates diners on what the local fishermen at Quarteira have caught.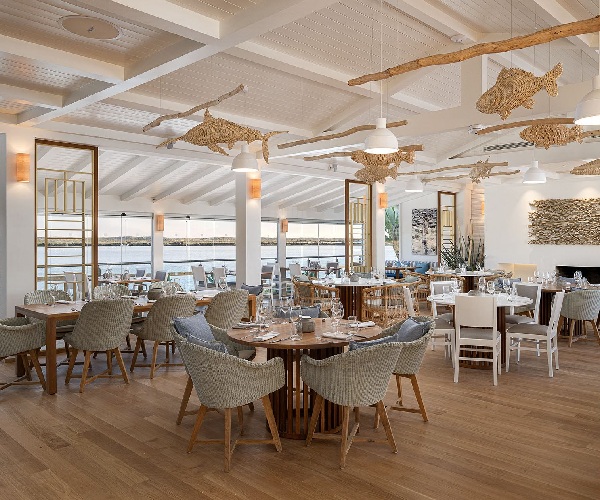 Bleached wood carvings hanging from the ceiling build on the maritime theme. Service is attentive and personal. Guests can ask for cocktails to be tweaked to taste and advice on which wines best matches their menu choices.
Bovino
This is Quinta do Lago's steakhouse with Old World echoes of the grand farmhouse that once stood on the site. A back-lit, glass sided cabinet makes a statement. At Bovino, the steak is carefully dry aged.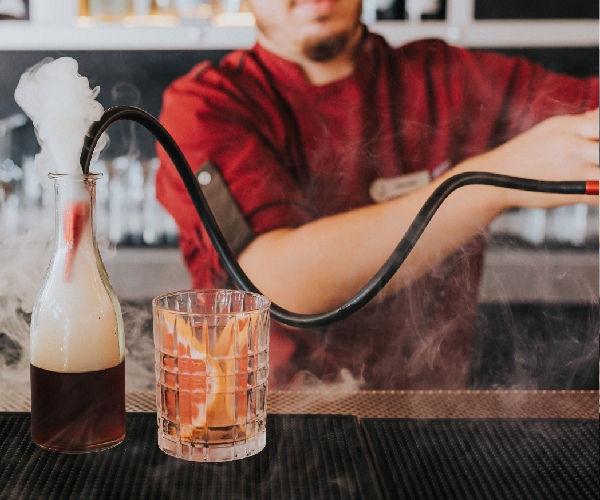 "Humidity is constantly around 70% and the temperature is always kept below two and three centigrade," our waiter reassured us.
With probably the longest bar on The Algarve, comfortably accommodating 15 bar stools, wine is part of the architecture. A glass-doored alcove houses the wine cellar. Jeroboam, Methuselah, Balthazar and Nebuchadnezzar bottles, recalling past celebrations, become part of the art work.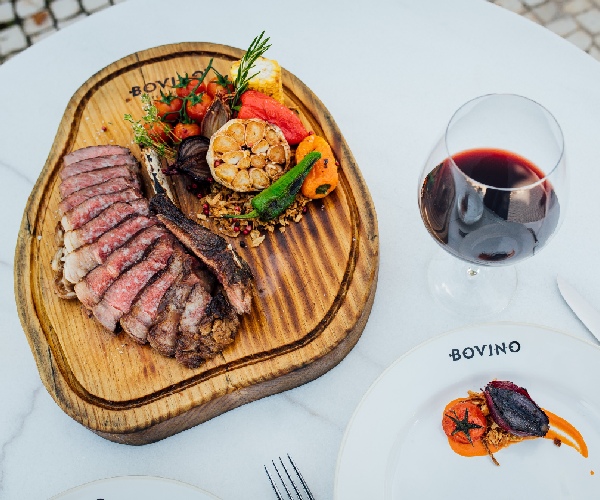 But it's not just about steak. Look out for dessert cocktails including a pavlova martini and an expresso martini.
The Shack
This beach-paradise, palm fringed dining in the most idyllic waterside location, is casual dining at its best. Some afternoons there is live music too, to add to the laid-back vibe. Dark-timbered wood tables contrasts with gleaming white sun umbrellas at The Shack.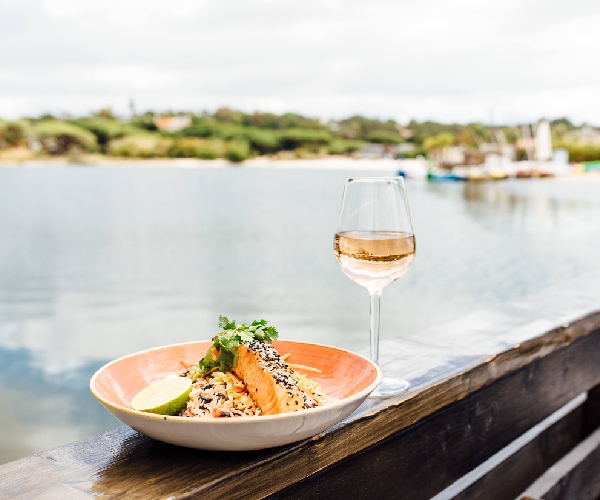 ---
IMPORTANT NOTICE:
If you are reading this article anywhere other than on A Luxury Travel Blog, then the chances are that this content has been stolen without permission.
Please make a note of the web address above and contact A Luxury Travel Blog to advise them of this issue.
Thank you for your help in combatting content theft.
---
Perfectly located within yards of a sugary white sand Caribbean style beach, it is a family favourite. After a morning on the day beds or helping the kids with their pedalos, the palm-thatched Shack is perfectly located for lunch or an early evening supper. Dress code is relaxed: think flip-flops, sarongs and shorts. Fantastic views go with burritos, poke bowls, quesadillas, salads and classy burgers.
Also …
There are plenty more dining options at Quinta do Lago. Casa Vehla was Quinta's very first restaurant and has maintained its reputation ever since. At Pure, the food is colourful and healthy. A bright and relaxed cafe, with a juice bar, it has superb views across the 8th hole of the North Course.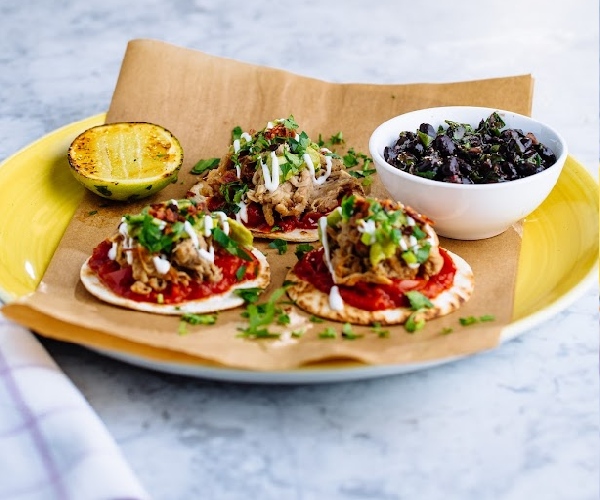 Visit the Magnolia Hotel to step back to the glamour of 1950s California. The restaurant has the retro style of yesteryear's diner.
And finally, look out for news on Gigi's, a bar / restaurant only reached by a footbridge across the Ria Formosa. Currently, it is being moved through the sand dunes but the views will remain as spectacular as ever.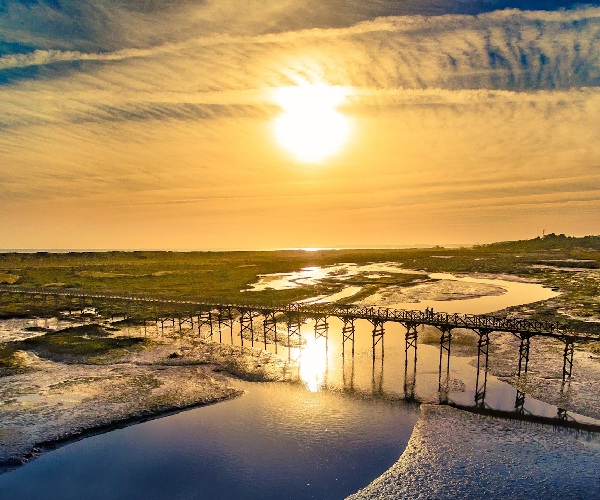 Disclosure: Our stay was courtesy of Quinta do Lago.